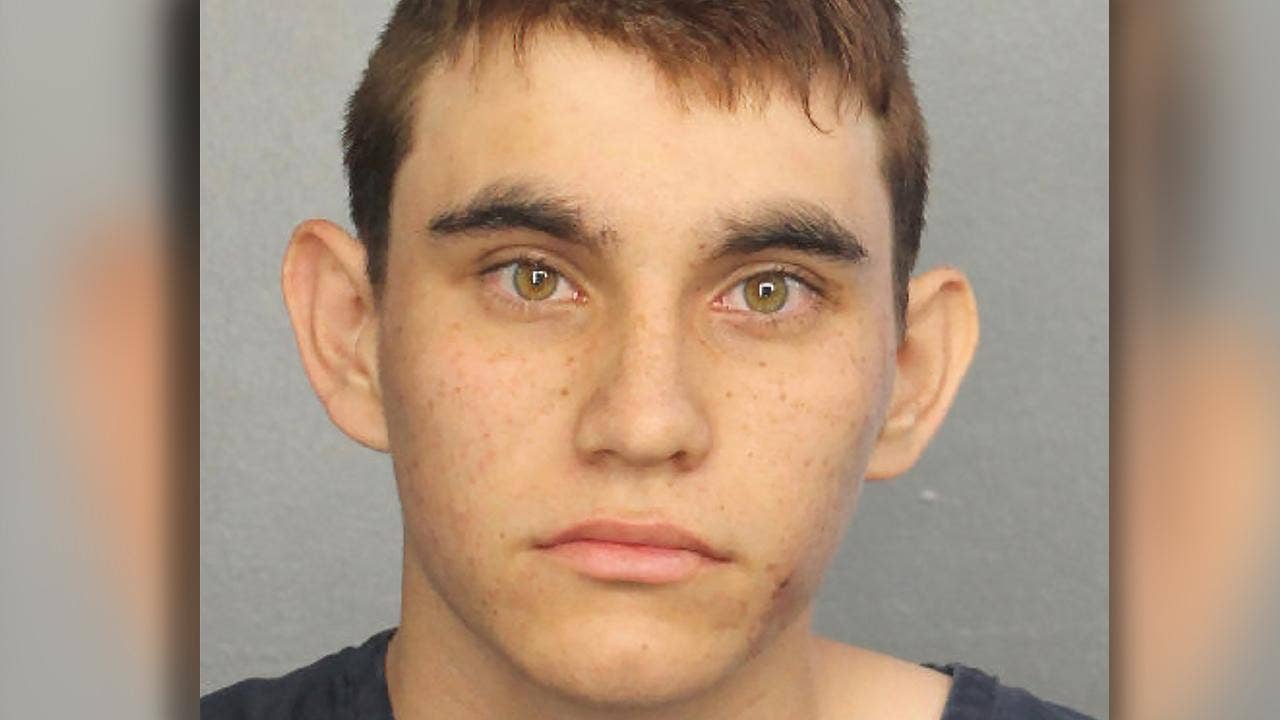 The FBI received a tip months before Wednesday's Florida high school shooting that alleged gunman Nikolas Cruz wrote about being "a professional school shooter" in a YouTube comment, according to the vlogger who said he told authorities.
Ben Bennight, a Mississippi bail bondsman who goes by the name "Ben The Bondsman" on YouTube and social media, said he reported a threatening comment left on one of his videos in September.
The comment, made by a user named Nikolas Cruz, stated: "I'm going to be a professional school shooter."
NIKOLAS CRUZ CHARGED IN FLORIDA HIGH SCHOOL SHOOTING
Bennight said in a YouTube video posted Wednesday he immediately reported the comment to YouTube and contacted the FBI. The vlogger also showed a screenshot of the comment.
"Well the next day I had two FBI agents standing in my office, taking down the information, taking copies of the screenshots and asking me questions that, of course, I couldn't answer. All it was on my channel was a comment," Bennight said.
Bennight said he reported the disturbing comment because he "just couldn't ignore" it.
Bennight said Wednesday he was again contacted by FBI agents from the Mississippi and Miami field offices — after alleged gunman Cruz shot and killed at least 17 people at Marjory Stoneman Douglas High School in Parkland, Fla.
"I would like to think that they were already investigating this guy and they had him on the top of their radar and that's how they ended up contacting me so quickly," the vlogger said. "I wish I could have given them more information."
Bennight told BuzzFeed News that Special Agent Ryan Furr from the FBI's Miami field office contacted him and left a voicemail.
FLORIDA HIGH SCHOOL FOOTBALL COACH WHO WAS SEEN SHIELDING STUDENTS FROM GUNFIRE DIES
"I think we spoke with you in the past about a complaint that you made about someone making a comment on your YouTube channel," Furr said in the message that was detailed in a transcription Bennight posted. "I just wanted to follow up with you on that and ask you a question with something that's come up, if you wouldn't mind giving me a ring."
The FBI did not immediately comment when reached by Fox News asking about Cruz's YouTube channel, which has since been taken down. Bennight also did not immediately return Fox News' request for comment.
Cruz was charged Thursday with 17 counts of premeditated murder. He was booked into Broward County Jail after federal and local investigators questioned him. Cruz allegedly walked into the school with a gas mask, smoke grenades and multiple magazines of ammunition before firing an AR-15 at students and faculty members.
Details about Cruz's troubled past have emerged hours after the deadly shooting. The 19-year-old was a former student at the high school, but was expelled in the last school year after getting into a fight with the boyfriend of his ex-girlfriend, a student told The Associated Press. 
You Like this ! Download our Mobile News app from Play Stores(Download Now) (All the News Posts have been published directly from Syndicate Feeds; they have not been edited by the Press 24 News team; For more information, go to source link.)

Source link