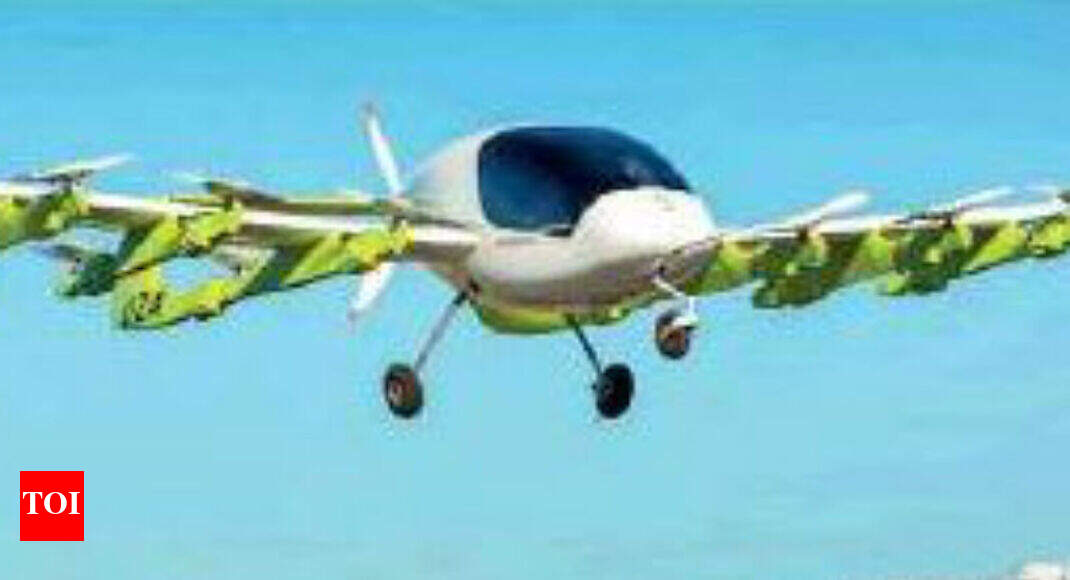 New Zealand: This country could be first to get flying taxis
Since October, a mysterious flying object has been seen moving through the skies over the South Island of New Zealand. It looks like a cross between a small plane and a drone, with a series of small rotor blades along each wing that allow it to take off like a helicopter and then fly like a plane. To those on the ground, it has always been unclear whether there was a pilot aboard.
Well, it turns out that the airborne vehicle has been part of a series of 'stealth' test flights by a company personally financed by Larry Page, the co-founder of Google. The company, known as Kitty Hawk and run by Sebastian Thrun, who helped start Google's autonomous car unit as the director of Google X, has been testing a new kind of fully electric, self-piloting flying taxi.
Imagine starting a network of air taxis, as Uber is planning to, but long before Uber actually does. That's what Page is trying to do.
Until now, you wouldn't know the air taxis in New Zealand had anything to do with Page: The planes operate there in what has been a covert project, under a company called Zephyr Airworks. Now that project is about to go public: Page's company and the Prime Minister of New Zealand, Jacinda Ardern, will announce they have reached an agreement to test Kitty Hawk's autonomous planes as part of an official certification process. The hope is that it will lead to a commercial network of flying taxis in New Zealand in three years. The move is a big step forward in the commercialisation of this technology, which even the most optimistic prognosticators had recently bet would take another decade to achieve.
In an email, Ardern said, the decision to work with Kitty Hawk was "about sending the message that our doors are open for people with great ideas who want to turn them into reality." She added, "We've got an ambitious target in New Zealand of being net carbon zero by 2050," and given that the Kitty Hawk vehicle is fully electric, "exciting projects like this are part of how we make it happen."
The aircraft, known as Cora, has a wingspan of 36 feet with a dozen rotors all powered by batteries. It can fly about 62 miles (99 km) and carry two passengers.
But before everyone gets too excited, just know that virtually every prediction about how quickly air taxis would arrive has been wrong. Dubai said EHang would begin operating an autonomous flying taxi service last July. It never happened.

You Like this ! Download our Mobile News app from Play Stores

Source link