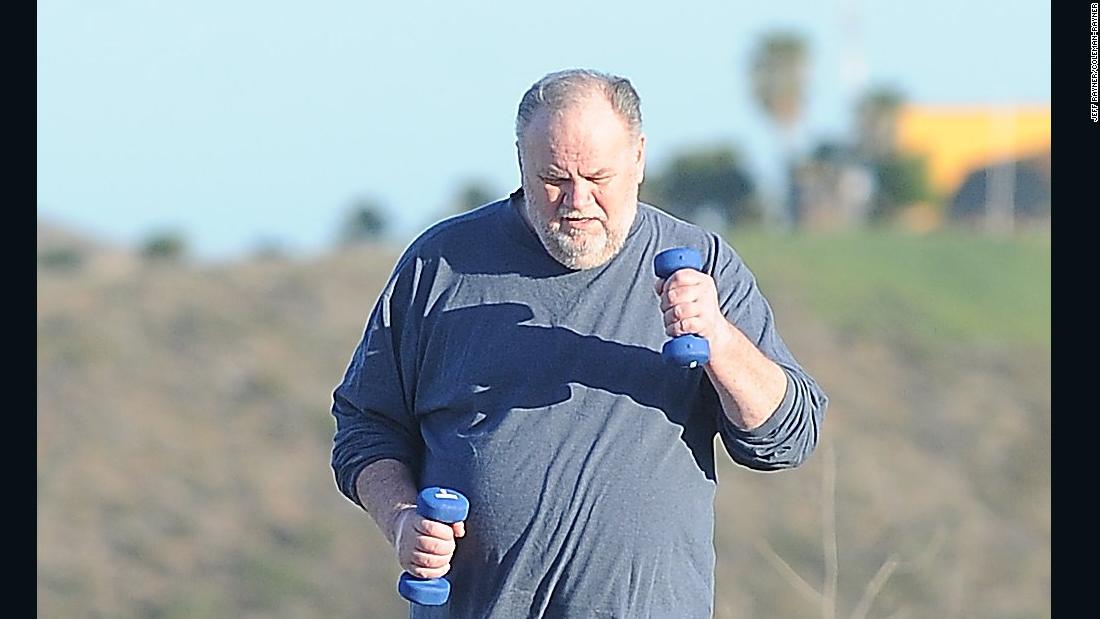 Meghan Markle confirms her father won't attend wedding
Her statement ends days of speculation over Markle's health, and a controversy over whether he staged a series of paparazzi-style photographs.
"Sadly, my father will not be attending our wedding. I have always cared for my father and hope he can be given the space he needs to focus on his health," Meghan Markle said in a statement provided by Kensington Palace Thursday.
"I would like to thank everyone who has offered generous messages of support. Please know how much Harry and I look forward to sharing our special day with you on Saturday."
The statement is the first official confirmation that Thomas Markle, 73 would not be able to walk his daughter down the aisle at St George's Chapel at Windsor Castle on Saturday.
CNN has learned that Markle has been in contact with her father in recent days, who told her that he was unable to attend the wedding on medical advice. CNN understands that while Markle is concerned for her father, she is surrounded by friends, in a good frame of mind and is looking forward to the wedding.
Kensington Palace has faced criticism for not doing enough to protect Thomas Markle from the inevitable glare of publicity that would come with the situation. In particular, some royal commentators have suggested that the royal family ought to have sent a "minder" to look after Markle in the weeks running up to the wedding. The royal family never discusses such arrangements publicly, but CNN has learned that Kensington Palace has been offering advice and providing practical support in protecting Thomas Markle's security and privacy since after the couple met in 2016.
Kensington Palace did not say who would Markle's place, but Meghan Markle's mother, Doria Ragland, arrived in London on Wednesday and will be a leading candidate.
Another possible stand-in would be Prince Charles, Meghan's future father-in-law.
Thomas Markle first suggested he might not attend the wedding on Monday, after conceding he had worked with an American celebrity photographer to stage a series of pictures of him preparing for the ceremony.
In a series of interviews with the entertainment website TMZ, Markle first said he would not attend to save his daughter embarrassment. Then he appeared to have a change of heart: "I hate the idea of missing one of the greatest moments in history and walking my daughter down the aisle," he was quoted as saying.
Later, Markle told TMZ that his daughter had attempted to reach him by phone, and having failed to do so, texted him to say that she loved him and to express concern. At that point, Markle said he would do his best to attend, despite suffering chest pains.
Finally, he said he had been forced to undergo heart surgery and would not be able to go to the wedding after all. Speaking to the TMZ entertainment website, he said it would "take a long time to heal."
Meghan Markle's half-sister, Samantha Markle, recently said she was the "culprit" who urged their father to stage the photos in an ill-fated bid to improve his image. She said her father had "suffered at the hands of the media" and had decided "enough is enough."
Thomas Markle is a former lighting director who worked on popular TV shows "Married with Children" and "General Hospital," according to the Internet Movie Database.
He met Meghan's mother, Doria Ragland, at a Hollywood studio in the late '70s and the pair split when their daughter was young.
You Like this ! Download our Mobile News app from Play Stores(Download Now) (All the News Posts have been published directly from Syndicate Feeds; they have not been edited by the Press 24 News team; For more information, go to source link.)

Source link