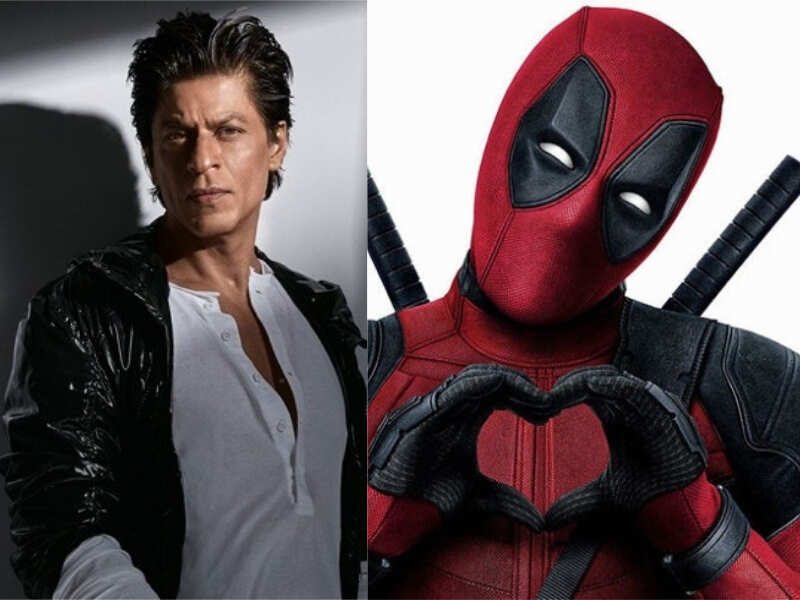 Here's how Ryan Reynolds 'Deadpool 2' pays homage to Shahrukh Khan | Hindi Movie News
Ryan Reynolds' 'Deadpool 2' is all geared up to release this Friday. The trailer of the film is already making a lot of buzz among the fans. While we do not want to spoil your mood with spoilers, here's something from 'Deadpool' sequel that we'd still like to know, especially all the Shah Rukh Khan fans.
Recalling the franchise's first outing, in 'Deadpool' (2016), Wade Wilson was seen fidgeting on the backseat of a taxi in the introductory scene. And much to everyone's notice, Hindi song 'Mera Joota Hai Japani' from Meera Naam Joker (1970), played in the lovable Indian-origin cabbie, Dopinder
In 'Deadpool 2', which releases this Friday, there is something different in the way In one of the scenes where Deadpool, Cable, and Domino are in the cab for their mission, there was another Indian song playing in Dopinder's taxi.
And this time around, it is 'Yun Hi Chala Chal Raahi' from Shahrukh Khan's critically-acclaimed 2004 film, 'Swades'. And it is such a delightful surprise in discovering that 'Deadpool 2' paid such a sweet tribute to none other than Shahrukh Khan.
'Deadpool 2' starring Ryan Reynolds' directed by David Leitch and also features Josh Brolin, Morena Baccarin, Brianna Hildebrand and Karan Soni in Pivotal Roles.
You Like this ! Download our Mobile News app from Play Stores(Download Now) (All the News Posts have been published directly from Syndicate Feeds; they have not been edited by the Press 24 News team; For more information, go to source link.)

Source link