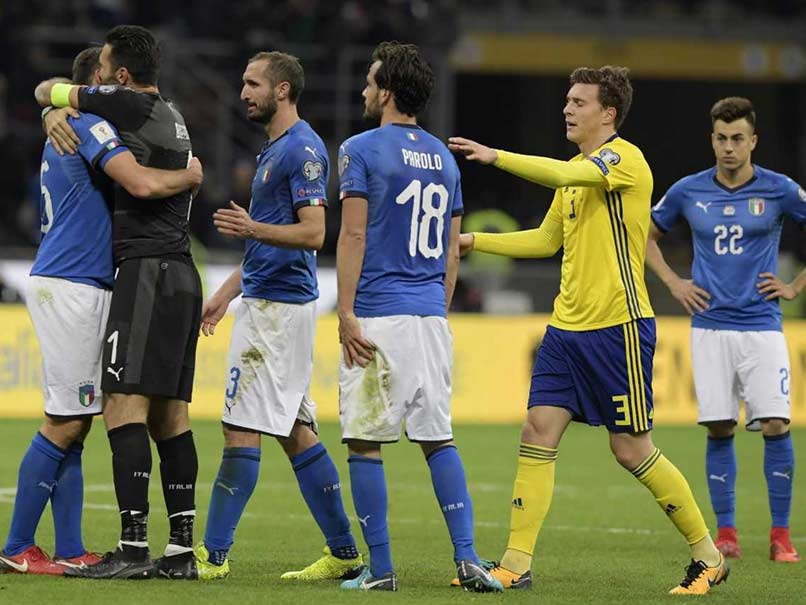 FIFA President Gianni Infantino Says Italy's World Cup Failure Is A Wake-Up Call – Press24 Sports
FIFA president Gianni Infantino revealed Thursday his despair at Italy's failure to reach the World Cup finals where he had hoped to hand the trophy to Azzurri captain Gianluigi Buffon. "I'm sad, yes I'm sad for the World Cup. I almost cried," Infantino, who holds both Swiss and Italian nationality, said in an interview with Italy's Gazzetta Dello Sport five months ahead of the World Cup final match in Russia. "I think it's a collective sadness. We're talking about a team with a great tradition who give their best in events like this. "But those who are in Russia deserved to qualify and in any case, Italy stayed out with an Italian President: do we need anything else to say we're honest and clean?"
Infantino, the Swiss-born son of Italian immigrant parents, took over the scandal-battered world body from disgraced president Sepp Blatter in February 2016.
"I would have liked to have given the cup to Buffon though," admitted the 47-year-old.
Infantino said that there had been signs of trouble within the four-time world champions long before their dramatic failure in last November's play-offs.
"There have been signals to this effect for a long time, and (Matteo) Darmian's shot against Sweden could have gone in instead of hitting the post, but he would have only concealed the problems.
"Italy were the first in the world for organisation, clubs, training, structures, food, tactics. We forgot that, without work, talent is not enough.
"How many young people advance to the first team?".
Italy were without a national coach and a football federation president with the FIGC currently under the guardianship of the national Olympic committee CONI.
Infantino said he hoped this would be "as short as possible".
"One or two men cannot change a situation that needs a strong president, backed by all parties, and with a long-term strategy: clubs, leagues, players, everyone has to go in the same direction, as in Germany in the 90s, after the crisis of results, as in England after the Heysel (Stadium disaster), everyone at the table thinking about the common good, today Germany wins the World Cup and Confederations with young players, and England are world champions in Under 17 and Under 20."
Infantino added that he hoped to encourage 40-year-old Juventus and Italy goalkeeping legend Buffon to take a role in football's governing body when he retires.
"Could he take a role in FIFA? I'm going to go in person and get him."
You Like this ! Download our Mobile News app from Play Stores(Download Now) (All the News Posts have been published directly from Syndicate Feeds; they have not been edited by the Press 24 News team; For more information, go to source link.)

Source link