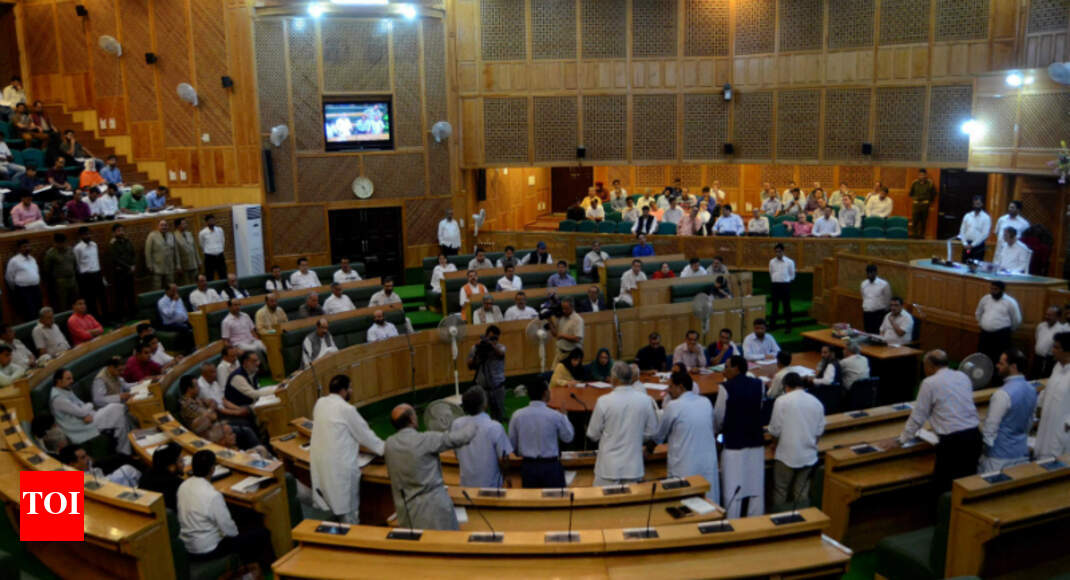 BJP ministers in J&K government asked to resign, to be replaced with new faces – Press24 News
NEW DELHI: The Bhartiya Janta Praty (BJP) today asked its ministers in Jammu and Kashmir government to submit their resignation as the party wants to reshuffle its ministers in the Mehbooba Mufti's cabinet.
According to the sources in the BJP, the decision was taken at a core group meeting, chaired by party's state vice president Avinash Rai Khanna, at the party headquarters.
"All BJP ministers have been directed to submit their resignations from the state council of ministers," the source said, but clarified that this does not mean withdrawal of support to the government.
"All BJP ministers have resigned ahead of a Cabinet reshuffle and this does not in any way mean the BJP has pulled out of the government," the source said.
Sources in the Peoples Democratic Party told IANS the resignations of the BJP ministers is a prelude to the BJP's reconstitution of its part of the council of ministers without any bearing on the continuation in the coalition government in the state.
The announcement came two days after two BJP ministers, Lal Singh and Chander Prakash Ganga, had tendered their resignations to the chief minister in the wake of protest following the gangrape and murder of an eight-year-old girl in Jammu's Kathua earlier this year.

Both Ganga and Singh had participated in a rally on March 1 after the crime branch of Jammu and Kashmir Police had arrested the nephew of a caretaker of a 'Devisthan' (temple) in connection with the kidnapping and rape of the girl.
Both the ministers had maintained that they had been sent by the party to Kathua to understand the ground situation. The two ministers were present in the rally in support of the rape-accused where the tricolour was also waved.
With these resignations, the number of ministers in the state government came down to 22, including nine from the BJP.
The resignations created three vacancies in the council of ministers as the PDP had last month removed its finance minister Haseeb Drabu unceremoniously.
(With inputs from agencies)

Read this story in Marathi
You Like this ! Download our Mobile News app from Play Stores(Download Now) (All the News Posts have been published directly from Syndicate Feeds; they have not been edited by the Press 24 News team; For more information, go to source link.)

Source link