Jordan Shusterman
FOX Sports MLB Analyst
Every Thursday, Jordan Shusterman takes a look at one thing from each MLB division that we've learned from the past week of action. 
AL East: Meet the best bullpen in baseball, the Baltimore Orioles?
A common feature among the worst teams in baseball in any given year is an especially ill-equipped relief corps. This was very much the case during the depths of Baltimore's rebuild. In 2018, the Orioles ranked 27th in bullpen ERA and lost 115 games. In 2019, they ranked 30th in bullpen ERA and lost 108 games. In 2021, Baltimore relievers combined for a 5.70 ERA, which again ranked 30th and contributed heavily to a 110-loss campaign. It wasn't pretty.
Suddenly, though, the Orioles' pen has flipped a switch. We started to see it last year when guys like Jorge López, Dillon Tate, and eventually Félix Bautista headlined a unit that posted a 3.49 ERA that was ninth-lowest in baseball. That turnaround was impressive enough, but Bautista & Co. — and some new friends — have taken it to a totally new level of excellence in 2023. 
Just two years removed from being as unreliable as bullpens come, Orioles relievers lead all MLB relief units in fWAR and boast a 2.98 combined ERA that is second-lowest in MLB behind only the Yankees. The behemoth Bautista has continued to thrive at the back end, striking out a preposterous 50 batters in just 25 innings of work. Yennier Cano, acquired from Minnesota as part of last summer's Lpez trade, has somehow been even better, yielding just one run and zero walks in 20 appearances with 28 strikeouts. 
It's not just a two-man show, however, as journeymen waiver claims like Bryan Baker (2.78 ERA), Cionel Perez (1.89 ERA since becoming an Oriole last year) and Danny Coulombe (2.41 ERA) have also proved trustworthy through the first two months. And, hey, Mychal Givens is back, too! It's nice to have a familiar face among a sea of relievers whose names we are all still trying to learn, even as they continue to post collectively microscopic ERAs. 
If bad bullpens are an easy mark of a bad team, then building great bullpens out of thin air might be an even stronger sign of a good team. The Orioles are a good team now — at 32-17, they own the second-best record in baseball — so it's no surprise that they've improved drastically in terms of run prevention in the later innings. It's just surprising how quickly it's happened. 
AL Central: Luis Robert Jr. is looking like a superstar again
While the White Sox continue to struggle to string wins together, one undeniable positive recently has been Robert looking like the best version of himself. The 25-year-old center fielder wasn't exactly helping during the team's abysmal first month: among 129 players with at least 100 plate appearances in March/April, Robert Jr.'s .662 OPS ranked 109th. It certainly didn't appear to be the start of a re-emergence into superstardom; his slow start looked like another footnote in a White Sox season gone horribly sideways.
But "La Pantera" has picked it up to a shocking degree in May, hitting .360/.429/.773 with eight homers and leading all of MLB in fWAR. There are only a handful of guys capable of looking like the best player on earth for even a short stretch, and Robert's ability to impact the game significantly on both sides of the ball has him on that list. He's been dealing with minor quad issues that have him day-to-day, but hopefully it's nothing serious and he can remain a rare bright spot among a dark season on the South Side. As long as the team continues to struggle, the White Sox appear likely to be prominent sellers at the trade deadline. Robert won't be going anywhere, though, and should remain a foundational piece for the franchise moving forward regardless of how many games they lose this year.
AL West: Mickey Moniak looks fantastic … but where is Jo Adell?
One of the stranger developments of last summer's trade deadline was when the Phillies and Angels swung two separate trades on deadline day rather than just lumping them into one bigger deal. One of those deals — center fielder Brandon Marsh heading to Philly in exchange for top catching prospect Logan O'Hoppe — has remained a focal point for each organization into 2023, with Marsh emerging as a potential star and O'Hoppe looking like a franchise catcher prior to needing season-ending labrum surgery. 
The other trade — former No. 1 overall pick Moniak to Anaheim for a rental starter in Noah Syndergaard — was intriguing because of the high-profile names involved. But it felt less likely to dramatically impact either organization in the long haul considering Syndergaard's limited ability to deliver high-end innings rather than just useful depth, and how Moniak had looked at the MLB level.
Until now, anyway. Entering the year with a career .157.218/.268 slash line in 167 MLB plate appearances, the 25-year-old Moniak has burst onto the scene over the past couple weeks with a ridiculous 1.373 OPS and four homers in his first 10 games since being recalled from Triple-A Salt Lake. With Taylor Ward (.636 OPS) struggling as the primary left fielder after a breakout 2022 season, the Angels saw an opportunity to seek more production from that spot, particularly against right-handed pitching. Moniak has delivered exactly that since getting the call, and may be here to stay, if even in a platoon role. 
Angels' Mickey Moniak hits a leadoff home run against the Red Sox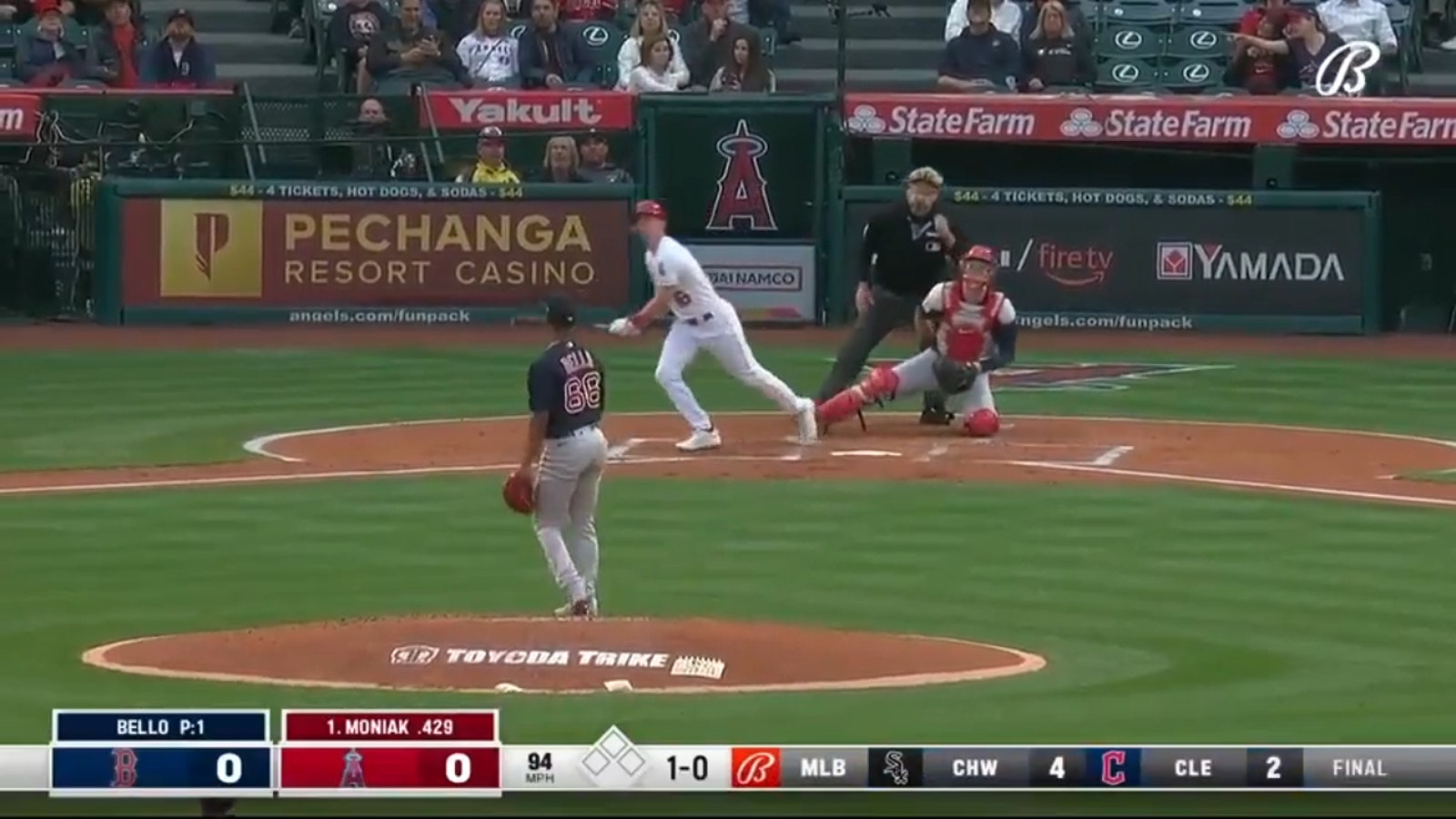 But Moniak's call-up also intrigued me in relation to one of his teammates in Salt Lake: Adell. The former 10th overall pick in 2017 is currently leading all minor-leaguers in homers with 17 in 44 games. This is the third consecutive year Adell has punished Triple-A pitching — his career OPS at the level is now .920 in over 800 plate appearances, which is strong even in the hitter-friendly PCL. But the high strikeout rate and continued concerns about his defense appear to remain an impediment to being recalled to the majors, where the 24-year-old really labored in extended action the previous three seasons. 
I'm not saying I would've called up Adell over Moniak — Moniak bats left-handed and is a strong defensive outfielder, which is more than enough to warrant his selection over Adell. But I remain fascinated with what the Angels hope to get out of Adell moving forward, and what they need to see from him in Triple-A to give him another shot. We are not that far removed from picturing Adell and Marsh flanking Mike Trout in the Angel Stadium outfield for years to come. With Marsh already gone, might Adell be the next to go in a win-now trade if the Angels are still in the mix come July? It certainly wouldn't surprise me. 
NL East: Aaron Nola and Zack Wheeler are underwhelming in very different ways
Speaking of Moniak, now feels like a good time to check in on his former team — you know, the defending NL champs. There have been several disappointing performances that have contributed to the 23-26 start, but I want to zoom in on the two aces atop the rotation. 
On the surface, the two celebrated right-handers have been more average than downright bad — Nola's got a 4.31 ERA in 62 innings; Wheeler a 4.11 in 57 — though average feels disappointing considering the standards each has set over the course of their careers. Yet, if we're projecting the likelihood that either or both of these arms can get back to preventing runs at an elite level this season, I'm far more optimistic about Wheeler. His 2.89 FIP ranks 10th among qualified starters and is identical to what he did a year ago. The only minor red flag is a decent downtick in groundball rate to a career-low 40.7%, but the stuff looks great, the whiffs are still there, and he's been so good at suppressing hard-contact on the whole. 
Nola, on the other hand, isn't just running a career-low groundball rate at 38.1%, but also a career-low strikeout rate at 21.3% — a massive fall-off from the 29.1% mark he posted a year ago when he finished fourth in NL Cy Young voting. The fastball velocity is down a bit, as well. He's continued to limit the free passes and has munched innings to the same impressive degree that he always does, but he just hasn't looked dominant. 
If this decline in stuff is for real, it couldn't come at a worse time with Nola, who appeared primed to hit the open market this winter as one of the more appealing arms available. Assuming he stays healthy, Nola will probably still get paid a hefty sum this winter even if the strikeouts don't tick all the way back up. For now, let's see if he can rediscover his frontline look as the summer goes on or if he's tracking more like a mid-rotation workhouse as he enters his 30s. 
NL Central: Christopher Morel, home run king?
OK, not exactly. But the 23-year-old supernova of bat speed is now up to 20 combined home runs on the season between the 11 he hit in 29 Triple-A games before his call-up and the nine he's launched over the past 13 games for the Cubs — and that would lead all of affiliated baseball. 
How good has Morel been? Well, he's got his own teammates tweeting in the morning hours before the game wondering what's taking him so long to hit another one over the fence.
It was already strange that the Cubs couldn't find a place for the versatile Morel on the roster on Opening Day, but there were enough veteran additions to make it harder for David Ross to guarantee enough consistent at-bats out the gate. But with Eric Hosmer finally getting DFA'd and Cody Bellinger hitting the IL, the path cleared for Morel, who had done all you could ask for in Triple-A, to earn the recall. When Bellinger returns, it'll be fascinating to see how Ross maneuvers Morel into consistent playing time that he has obviously earned. I know one thing: homering every day is a great way to stay in the lineup. 
NL West: The Dodgers pitching injuries are piling up … but they can probably withstand it
Tuesday brought the long-awaited debut of right-handed pitching prospect Bobby Miller, who looked pretty damn good against a fantastic Braves lineup and was pumping serious cheese all game long.
We knew Miller's debut would come at some point this season, but his arrival is looking all the more crucial for a Dodgers pitching staff that is now dealing with several significant absences. Most notably, Dustin May just hit the 60-day IL, while Julio Urías recently joined Michael Grove on the 15-day IL with a strained hamstring. This is all on top of Walker Buehler still recovering from last summer's Tommy John surgery, which will sideline him until at least September, if not for the season. Tony Gonsolin and Clayton Kershaw have looked stellar, but Syndergaard has hardly looked like an impact addition. 
The expectations for the likes of Miller and fellow top prospect Gavin Stone were already considerably high, but they may need to deliver on their promise sooner rather than later if the Dodgers want to maintain their grip atop the division — especially in a year when the bullpen doesn't look nearly as elite as usual. 
Jordan Shusterman is half of @CespedesBBQ and a baseball writer for FOX Sports. He has covered baseball for his entire adult life, most notably for MLB.com, DAZN and The Ringer. He's a Mariners fan living in the Eastern Time Zone, which means he loves a good 10 p.m. first pitch. You can follow him on Twitter @j_shusterman_.
---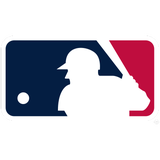 Get more from Major League Baseball Follow your favorites to get information about games, news and more
---



Disclaimer: This post has been auto-published from an agency/news feed without any modifications to the text and has not been reviewed by an editor.

Source link