John Fanta
College Basketball Broadcaster and Reporter
The opening day of the NCAA Men's Basketball Tournament is always a thrill, and Thursday's action was no exception.
Day 2 was also filled with a host of great matchups, and it all resulted in some amazing finishes — and sometimes absolutely stunning results.
We have a full breakdown below, but first, make sure you check out a few key items: our NCAA Tournament bracket, NCAA Tournament schedule, 50 reasons to be excited for March Madness and top plays of the first round.
Stay tuned for exclusive interviews, running analysis and more from Day 2.
No. 16 Fairleigh Dickinson 63, No. 1 Purdue 58
Exclusive interview with FDU coach Tobin Anderson
Shortly after FDU's stunning upset of top seed Purdue, Tobin Anderson stopped by for a chat, admitting that it still hadn't really sunk in what he and his team had accomplished.
"Did we really just do this?" he said. "And our players were the same way. They walked around almost like in a daze, like 'what just happened?'"
In addition to his reaction to the victory, Anderson also talked about why his team was able to become just the second 16-seed to win a first-round game.
"I think sometimes styles make fights," he said. "Our style, you don't see that in the Big Ten. Teams that press. You don't see that quickness that we have. We're not very big but we're athletic, we're quick, we're fast, we love the up-tempo game. And we didn't score a ton of points tonight, but we made the game faster than Purdue wanted to play."
Anderson praised his team for its composure ("nothing rattled us") and for taking care of business ("this is the lowest-maintenance team I've ever had").
Check out the full interview here:
My breakdown of the game:
There is no greater event in sports than the NCAA Tournament because David can beat Goliath. 
Tobin Anderson was criticized on Wednesday night after he said he felt his FDU Knights could beat the Purdue Boilermakers. 
Well, who's laughing now?
Anderson and the Knights captured the eyes of the world on Friday night in Columbus, stunning Zach Edey and the Boilermakers.
Everything about this result epitomizes the madness of March: 
The Knights, who actually lost the NEC Tournament championship game to Merrimack but took the conference's tournament bid due to NCAA Division I reclassifying rules for the Warriors, were the final team on the 68-team seeding list from the selection committee.

According to Odds Shark, FDU was a 23.5-point underdog. In 2018, when UMBC took down Virginia, the Retrievers were a 20.5-point underdog. Statistically, that means the Knights just pulled off the greatest upset in the history of the NCAA Tournament.

How much does this result sum up David over Goliath? Purdue was ranked first according to Ken Pomeroy in effective height rank. FDU stood at 363rd out of 363 Division I teams.
The Knights showed that in Division II, there's a lot of coaching and individual talent. The three players Anderson brought with him from St. Thomas Aquinas, where Anderson led the program to three straight Sweet 16 appearances before taking the job in Teaneck, combined for 39 points in the victory.
Sean Moore, a junior who came in averaging just over six points per game, scored 11 straight for the Knights in the second half. He finished with a career-high 19 in the victory, while fellow Aquinas transfers Demetre Roberts had 12 and Grant Singleton added eight points.
How did Purdue fall to the wrong side of history?
Matt Painter's biggest concern with his team over the last month came to light. Edey went off for 21 points and 15 rebounds, but the top player in college basketball did not receive any help.
The rest of the team shot 12-for-42 from the floor, with Purdue's freshman guards getting exposed and turning the ball over 16 times. The lack of support was felt beyond the arc, as Purdue shot 5-for-26 from downtown.
After a loss to Maryland on Feb. 16, Painter told FOX Sports:
"We have to have a balance of driving, making 3s and posting Zach (Edey)," Painter said. "When we don't have that balance, the defense is going to shrink the court on us."
The FDU defense did just that, and it allowed them to believe in what Anderson was preaching heading into the matchup with the 1-seed. 
"That's unbelievable," Anderson said. "We just shocked the world. We get to stay in Columbus. I love it!" 
A year ago, Anderson was in Division II. 
On Friday night, he and the Knights of FDU are on top of the world.
No. 9 FAU 66, No. 8 Memphis 65
Memphis chokes, FAU hoots!
It felt like so much more than an 8/9 game, and that's because the winner gets Fairleigh Dickinson University — not Purdue — on Sunday for a ticket to the Sweet 16 at Madison Square Garden!
It's absolute jubilation for Dusty May and FAU, and the epitome of a gut-punch for Penny Hardaway and Memphis, which lost a two-possession lead with less than five minutes left and fell to the Owls. 
It marked the first NCAA Tournament win in Florida Atlantic University men's basketball history, with the school's only other appearance coming in 2002. 
Nick Boyd, a sophomore guard who was 3-for-9 from the floor on the game, asked May to feed him on inbounds with five seconds to play in the game. Boyd raced from the right lane and found the middle, driving all the way to the hoop and finishing.
It came after Memphis' DeAndre Williams hit a go-ahead putback with 34 seconds left, then came up with the defensive rebound off an FAU miss. With Kendric Davis trying to battle through an ankle injury, his pass was stripped and a jump ball had the possession arrow for the Owls to have the game-winning possession.
Ahhhh yes, the arrow reflected just how thin the margin for error really is. It went the Owls' way, and May's team showed it had been in this position before and knew how to win.
The Owls are 32-3 and repped Conference USA in magical fashion. 
The Tigers, however? In five years under Hardaway, they've accounted for just one NCAA Tournament win. The standards at Memphis should be higher than that, and while Davis wasn't 100% down the stretch, it doesn't take away from this being a brutal loss. They had a golden chance for a Sweet 16 and collapsed.
No. 6 Kentucky 61, No. 11 Providence 53
Kentucky wins first NCAA Tournament game since 2019
For the first time in 1,447 days, the Kentucky Wildcats are a winner in the NCAA Tournament.
Antonio Reeves hit all five 3s for UK, scoring 22 points, while Jacob Toppin added 18 as John Calipari's team avenged last year's sadness in the Saint Peter's stunner with an all-business win over 11-seed Providence. 
The man who decided to come back to Lexington showed the emotion of a big dance win Friday night, as Oscar Tshiebwe went off for … get this … 25 REBOUNDS!
Tshiebwe only scored eight points, but he was the biggest reason for the Wildcats owning an 18-2 advantage in second-chance points and a 48-31 grasp on the glass. 
For Kentucky, this is a refreshing moment as the Wildcats advance to play Kansas State or Montana State in what I would call a manageable draw.
For Providence, the season ends with three straight losses and questions surrounding Ed Cooley's future. 
No. 6 TCU 72, No. 11 Arizona State 70
FROG MADNESS: Jakobe Coles' game-winner stuns Arizona State
TCU just breeds toughness and has a relentless nature in its DNA. It showed on Friday night, as the Horned Frogs came back from an 11-point second-half deficit to edge the Sun Devils. Mike Miles was the distributor on this night, finding Coles for a game-winning runner with just over a second left.
Miles, an All-American caliber talent, was doubled by the Sun Devils on the final possession after his 26-point night. It said it all that he trusted in Coles for the game-winning sequence and reflects on the Horned Frogs, who have won NCAA Tournament games in back-to-back years after not winning one since 1987. 
Coles actually was in the game in the first place because Eddie Lampkin is out for the year with an ankle injury and left the program for the transfer portal.
It looked bleak for TCU with 4:38 left, as Arizona State led 65-57. But Chuck O'Bannon, just a 32% shooter from downtown, knocked down a massive triple and Miles hit a jumper to cut the Sun Devils' lead to just three.
For a TCU team that hasn't been known for its perimeter attack, they knocked down massive shots down the stretch with a game-tying triple from Damion Baugh to even the score at 67 with 1:50 left. 
DJ Horne, Desmond Cambridge and Warren Washington combined for 38 points, with Horne leading the charge with 17 and a clutch game-tying 3 in the final minute, but it wasn't enough.
Bobby Hurley's Sun Devils had quite a turnaround season, but this one stings because they were in position to win it. On the flip side, TCU books a ticket to face Gonzaga on Sunday. Miles can absolutely be the best guard on the floor, but Timme and Strawther have it cooking for the Zags.
That said, Dixon's team is better defensively. Do not be surprised if the Frogs pull off the "upset." It shouldn't be considered one!
No. 3 Kansas State 77, No. 14 Montana State 65 
Markquis Nowell had 17 points and 14 assists and K-State held on for its first NCAA Tournament win since knocking off Kentucky in 2018 to reach the Elite Eight.
Now the two Wildcat programs will meet again in a rematch on Sunday in the second round of the NCAA Tournament at the Greensboro Coliseum.
Nowell and fellow third-team Associated Press All-American Keyontae Johnson, who had 18 points and eight rebounds, proved too much for the Bobcats to handle.
No. 4 Indiana 71, No. 13 Kent State 60
Trayce Jackson-Davis did it all with 24 points, 11 rebounds, five blocked shots and five assists as Indiana reached the second round of the NCAA Tournament for the first time since 2016.
The fourth-seeded Hoosiers (23-11) advanced to play fifth-seeded Miami Sunday for a trip to Kansas City for the Midwest Region semifinals.
Jackson-Davis became the first player since blocks became an official NCAA statistic in 1985-86 to have at least 20 points, 10 rebounds, five blocks and five assists in an NCAA Tournament game, according to OptaSTATS.
No. 3 Xavier 72, No. 14 Kennesaw State 67
Exclusive interview with Sean Miller
The Xavier coach stopped by to chat after the Musketeers' victory on Friday, discussing Jack Nunge's game-saving block, an argument between Adam Kunkel and Souley Boum, and looking ahead to the game against his alma mater Pitt on Sunday.
My analysis from Xavier's comeback win over Kennesaw State
Miller brought it up when he was hired last March. Heading into the 2018-19 season, Xavier basketball was a staple to the NCAA Tournament, having been to 16 of the last 18 big dances.
"My job is to not just get us back there, but to get this program deep into the month," Miller said upon being introduced in his return to the sidelines.
The Musketeers went through four years of spending March Madness on their couch under Travis Steele.
On Friday afternoon, it looked like the program's return to the big dance floor was going to end as quickly as it began — and in nightmare fashion. The Musketeers trailed Kennesaw State by 13 with less than 10 minutes on the clock. 
The Owls were cooking behind Terrell Burden and Chris Youngblood … and then Colby Jones and the Musketeers locked in defensively. 
Xavier won't be confused as a great defensive team, checking in at No. 72 in KenPom adjusted efficiency on that end of the floor. But when the Owls took a 61-48 lead with 9:57 left, from there, Xavier held them without a field goal until the 2:03 mark of the game, rolling out a 15-0 run in the process. Jones, who's getting serious looks from NBA scouts and could crack into the first-round projections, was nails defensively in containing Burden.
After he hit a go-ahead free throw with 13 seconds left, the Musketeers clung to a one-point lead in need of a stop. Burden drove right and found separation, and just when it looked like he was heading in for an uncontested layup, 24-year-old big man Jack Nunge leaped into the air and came up with the play of the game, his second block of the contest to put it in the hands of Souley Boum, who ended up hitting four straight free throws to put it away for Xavier. 
This win was a direct reflection of the toughness Miller instilled in the Musketeers. They looked tired at times, and it looked like a game reminiscent of the scars garnered from letdown seasons in recent years. But Jones changed the game with his defense. Nunge had a double-double and had the block of the game. Jerome Hunter, an Indiana transfer who was a liability on the floor last year, had his finest hour with 24 points. 
And somehow, someway, the Musketeers survived to the second round, where they will meet the winner of Iowa State and Miller's alma mater, Pitt, on Sunday. 
"I'm not sure. I don't really know," Miller said on the truTV postgame interview when asked how his team came back. "There are sometimes in this tournament where there's some good fortune in play. I will say, our team was resilient with our defense. In the last 10 minutes, we were more difficult to score against. We had a couple guys who were tight, but you can't let this be bigger than it is, or else something unexpected can happen."
One added note: Boum and Adam Kunkel were seen arguing on the TV broadcast late in Friday's game. Here's my take: players are allowed to fight. It beats not caring or being disinterested, which would have led to Kennesaw State winning the game. It was a frustrating day for the Musketeers, but that anger is something that also reflects a changed intensity in the program. At the end of the day, in this crazy event, all that matters for Xavier is that it's advancing — and has a door open to the second weekend.
No. 6 Creighton 72, No. 11 NC State 63
Exclusive interview: Creighton coach Greg McDermott
The Bluejays coach dropped by to discuss his team's first-round victory over NC State, which they pulled off despite shooting 3-for-20 from 3-point range.
"We've talked all year about needing to find ways to win when we don't shoot it well," McDermott said. "Defensively and on the backboards, we only had two turnovers in the second half against a very aggressive North Carolina State defense and we handled their full-court pressure well. That's a recipe to give yourself a chance."
Check out my full interview with McDermott here:
Creighton shows toughness in second half to pull away from NC State
Early in the second half on Friday, it looked like 11-seed NC State had taken control of Creighton with a 37-30 lead.
Was this Bluejays team, which many felt could be Final-Four worthy in the preseason, going to bow out to the Wolfpack? 
Nope. Not in the slightest. 
Ryan Kalkbrenner guided Creighton on a game-changing 15-5 run, catapulting the Jays to a lead that they would not relinquish, and advancing to a Sunday second-round contest with Baylor. 
Despite Terquavion Smith going off for 32 points, Creighton countered with four players in double figures and Kalkbrenner, a junior All-Big First Team selection, scoring a career-best 31 points on 11-of-14 from the floor.
The 7-footer dominated the matchup against D.J. Burns, getting him into foul trouble with four and holding him to two points in 18 minutes.
A big takeaway: we often talk about how large transfer pickups are in the offseason. Creighton made the splash with Baylor Scheierman last spring, reeling him in from South Dakota State. With just over two minutes left and NC State within three, Scheierman drilled a clutch one from downtown that served as the dagger.
While Creighton only shot 3-for-20 from 3, it says a lot that their defense and Kalkbrenner carried them, while Scheierman put it away with two of those three triples. 
The Jays draw a Baylor team that possesses an extremely dangerous backcourt on Sunday, but if Kalkbrenner keeps rolling like this, the Bears are in for a handful in the matchup. 
I think that's a total toss-up game in Denver this weekend, and believe Creighton can win it with its defense.
No. 4 UConn 87, No. 13 Iona 63
Was it going to happen again? How would they respond? 
These were the questions being asked around UConn on Saturday as the Huskies trailed Iona by two at the break a year removed from getting knocked off by New Mexico State in the NCAA Tournament. 
On Friday afternoon in Albany, Connecticut broke down the wall in emphatic fashion, notching the first March Madness win in Dan Hurley's five years at the helm. The Huskies routed Iona in the final 20 minutes, outscoring the Gaels 50-24 in the second frame and rolling to the win. 
How did UConn respond?
Adama Sanogo played like an All-American with the finest hour of his college career, going off for 28 points and 13 rebounds. Jordan Hawkins, who went scoreless in the opening 20 minutes, scored 13 in the second half and changed the game. In just 14 minutes, freshman Donovan Clingan had 12-and-9.
Connecticut's size and strength simply overwhelmed Iona and wore them down despite an inspired effort in the first half by Rick Pitino's team. 
When the ball pops for UConn, everything changes for the Huskies, who had 24 assists on 32 made field goals. 
They will meet 5-seed Saint Mary's on Sunday, as Sanogo will square off with Mitchell Saxen, who powered the Gaels past VCU on Friday with 17 points, seven rebounds and four assists. 
The way UConn rolled in the final 20 minutes, if the Huskies get clicking behind Sanogo and Hawkins, they own an attack that makes you pick your poison. Yes, this is a team that can win six consecutive games on the big dance floor. 
No. 2 Marquette 78, No. 15 Vermont 61
Exclusive interview: Marquette's Kam Jones
After scoring 18 straight points to spark a key run for the Golden Eagles, Jones stopped by to talk about the game.
Jones said that he feels like the rim gets wider when he's feeling it, explaining that "I feel like I can make any shot in the gym. When I made that one I felt like I kinda knew I was going to get things rolling just a little bit."
Check out the full interview here:
Here is my breakdown of the game: 
It's not easy to break a drought in the NCAA Tournament. With less than 16 minutes left in Columbus on Friday, Vermont began to believe, cutting Marquette's lead to 45-40.
But just when it looked like a game would break out, the Big East regular season and tournament champions imposed their will behind their bucket-getter, Kam Jones. 
The sophomore was held to just a point in the first 24 minutes of the game. What ensued was pure absurdity, as Jones scored the Golden Eagles' next 18 points. MU went on a 13-4 run, pulling away from the Catamounts for the victory.
The win marked the first for Marquette in the NCAA Tournament since Buzz Williams was on the sidelines in 2013, as Shaka Smart notched the latest case of history in his short two years with the program. While Vermont fought, the Golden Eagles showed in their response why they can reach Houston come April.
Marquette's offense, which ranks fifth in KenPom adjusted efficiency, had five players in double figures and Tyler Kolek was not one of them. The Big East Player of the Year actually had an off-day with eight points on 3-for-11 from the floor, and yet his team won handily because Jones was joined by Oso Ighodaro (14), David Joplin (12), O-Max Prosper (11) and Stevie Mitchell (10) in double-digits.
We've known about the Golden Eagles' offense, but what this team has done defensively is what makes them Final Four worthy. After Vermont shot 6-for-12 from downtown in the opening 20 minutes, the Golden Eagles adjusted and held the Catamounts to 2-for-13 from beyond the arc in the second half. Nobody for UVM had more than 11 points, as John Becker's team bowed out in the opening round after making a second consecutive NCAA Tournament appearance after winning the America East for the fourth time in the last five years. 
Up next for Smart's team: a date with Joey Hauser and Michigan State on Sunday. Hauser transferred from the Golden Eagles program after a solid freshman year, the first domino on a road that led Steve Wojciechowski to getting fired by Marquette. Hauser led the Spartans with 17 points in their 10-point win over USC on Friday.
No. 5 Miami 63, No. 12 Drake 56
Miami survives with clutch plays to avoid upset to Drake 
It was one of the trendy upset picks in the NCAA Tournament, and with less than three minutes on the clock in Albany on Friday night, 12-seed Drake clung to a 56-53 lead.
But Miami, which made the Elite Eight a year ago, showed it knows how to close in the final stretch, closing on a 10-0 run and beating the Bulldogs.
Two big notes:
Nijel Pack, who joined the program last offseason as a splash in the transfer portal, scored 21 points to lead the way for the Hurricanes.

The biggest storyline entering the tournament for the Canes was the status of Norchad Omier following a sprained ankle last week. The sophomore came up huge for Miami with 12 points and 14 rebounds in 35 minutes.
The Canes can absolutely repeat as a second-weekend team because they have several guard options that they can play through. 
No. 3 Gonzaga 82, No. 14 Grand Canyon 70
Gonzaga's title hopes go through Drew Timme and Julian Strawther
The veteran duo set the tone for Mark Few's Bulldogs on Friday night, combining for 49 points and 16 rebounds as 3-seed Gonzaga commanded Grand Canyon, 82-70. 
As dominant of a force as Timme is, he needs help. Strawther has emerged as that guy for this team. 
Strawther, the 6-foot-7 junior wing, has helped his NBA Draft stock this season and is getting on radars. His final line: 28 points, 9-for-15 shooting, 10 rebounds.
No. 11 Pitt 59, No. 6 Iowa State 41
From First Four to second round, Pitt sets up date vs. alum Sean Miller
The Pitt Panthers' magical season will live on for a third game in the NCAA Tournament. Jeff Capel's team is the latest to go from the First Four to winning multiple games on the big dance floor, as the Panthers blew out Iowa State in Greensboro on Friday.
The Cyclones, who were a 3-seed in the selection committee's initial reveal in February, ended their season in disappointing fashion, losing six of their final eight games. 
The Panthers were shot out of a cannon, starting the game on a 22-2 run and showing the value of getting your legs under you in the NCAA Tournament while becoming loose on the stage. 
Nelly Cummings kept his surge going, scoring 13 points in the win. The fifth-year senior, who transferred in from a winning Colgate program, has helped change the complexion of the Panthers program. He's combined for 28 in two NCAA Tournament victories. Jamarius Burton, the hero in the win over Mississippi State, added 11 while Marquette transfer Greg Elliott added 10.
Up next for the Panthers: a Sunday matchup with Pitt alum Sean Miller, who was a point guard for the program in the Big East from 1987-92. Fun fact: back in 1998, Miller delivered the pass for the legendary "Send it in Jerome" dunk by Lane, as called by Bill Raftery!
No. 7 Michigan State 72, No. 10 USC 62
Michigan State has ingredients for an NCAA Tournament run
They have a Hall of Famer on the sidelines. They have experienced guard play. They possess a stretch forward who can change the game when he gets hot. Their staple is hard-nosed defense. 
A familiar brand name in college basketball could be the dark horse in the NCAA Tournament, and its name is Michigan State. 
The Spartans were tied with USC at the half in the 7/10 East Region first-round game on Friday but took control with four players in double-figures en route to the win over the Trojans. With the victory, Tom Izzo moved to 19-6 all-time in first-round games.
Senior forward Joey Hauser stayed hot for Michigan State — he entered the NCAA Tournament having scored at least 15 points in seven of his last eight games — with a game-high 17 points on four triples and notching eight rebounds. He was getting set up by Tyson Walker and AJ Hoggard, who combined for nine assists and managed the game well, as MSU totaled just seven turnovers. 
But there are two bigger stories for Sparty? 
They shut down USC leading scorer Boogie Ellis, who entered Friday's game with a 28-point performance and 35-point master class in two of his last three games. On Friday? It was the exact opposite. Izzo had his team swarm the senior, holding him to 3-for-12 from the floor and to only six points. That's the type of backcourt defense Michigan State will need if Sunday's second-round matchup comes against Big East Player of the Year Tyler Kolek and Marquette. 
The center spot has been an issue for the Spartans, but on Friday, freshman Carson Cooper gave Izzo 13 good minutes off the bench. Cooper impacted the game defensively and as an added bonus, supplied six points. He joined Mady Sissoko, who started and delivered 21 minutes. Just having frontcourt production that is serviceable can't be overstated for what it means for the Spartans' ceiling.
No. 3 Baylor 74, No. 14 UC Santa Barbara 56 
Baylor breaks out with big second half to beat UCSB
It looked like an upset candidate at halftime. The South Region has already had its fair share of it with 2-seed Arizona and 4-seed Virginia falling on Thursday. UC Santa Barbara utilized its depth and found balanced scoring to take a 36-35 lead on Baylor into the break.
In the final 20 minutes, though, LJ Cryer and Adam Flagler showed why they are one of the nation's best backcourts with a combined 20 points, while the Bears' defense held the Gauchos to the same amount as a team in a big victory to advance to the second round of the NCAA Tournament.
For Baylor, the question mark area is defense. Holding UCSB to 20 points in the second half was impressive. The Bears advanced to the second round for the fourth straight NCAA Tournament.
They will meet Creighton or NC State on Sunday in the South Region.
No. 5 Saint Mary's 63, No. 12 VCU 51
Underappreciated Saint Mary's is advancing
Over the last eight years, Randy Bennett has led Saint Mary's to a 203-62 record. On Thursday afternoon, we saw the latest example of how consistent the Gaels are and how tough they are to face.
Saint Mary's wore VCU down behind a combined 34 points and 17 rebounds from Mitchell Saxen and Alex Ducas. While Rams star Ace Baldwin was battling an ankle injury and posted 13 points in 28 minutes, VCU struggled to get anything easy in the second half, shooting 6-for-27 from the floor. 
The bigger takeaway for Saint Mary's? Freshman star Aidan Mahaney was a non-factor in his March Madness debut, as he was held scoreless while committing four fouls in 18 minutes.
The Gaels really didn't click offensively, and their best player performed poorly, yet they won by double-figures. They will need Mahaney to bounce back Sunday. Don't expect him to have two bad games in a row.
Saint Mary's will meet the winner of UConn/Iona in Albany, which is coming up. Grab your popcorn for the coaching matchup between Dan Hurley and Rick Pitino.
John Fanta is a national college basketball broadcaster and writer for FOX Sports. He covers the sport in a variety of capacities, from calling games on FS1 to serving as lead host on the BIG EAST Digital Network to providing commentary on The Field of 68 Media Network. Follow him on Twitter @John_Fanta.
Read more:
FOLLOW
Follow your favorites to personalize your FOX Sports experience
---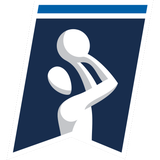 Get more from College Basketball Follow your favorites to get information about games, news and more
---



Disclaimer: This post has been auto-published from an agency/news feed without any modifications to the text and has not been reviewed by an editor.

Source link