Bryan Fischer
College Football Writer
On paper, the West Region was always set to be the most difficult path to the Final Four. 
The bottom right section of the bracket was littered with NCAA Tournament stalwarts, including three of the top six title favorites, which is appropriate for a regional set to be hosted in Las Vegas. 
[View the full NCAA Tournament bracket here]
Perhaps it wasn't all that surprising then that despite the opening Thursday of March Madness being filled with shockers across the country, the four games out West were nothing but chalk across the board.
The path to cutting down the nets might have one silver lining, as it remains on track to give us a handful of blue bloods on a collision course for the second weekend of the tournament.
While No. 1 seed Houston struggled to put away Northern Kentucky down in Birmingham, a Kansas team that felt miffed they would not be heading to Kansas City next week as the top seed in the Midwest, seemed to take it out on poor No. 16 seed Howard, throttling the Bison with the most complete game of the day in a 96-68 win. 
"We like to play fast," acting head coach Norm Roberts said. "They got up and down and we knew if we could rebound the ball — which we didn't do a great job of that today — but if we rebounded the ball we could get out and have some opportunities. That happened today."
The Jayhawks pulled down nine more rebounds than their opponent, despite the subpar effort on the boards. Jalen Wilson had a team-high 20 points, while freshman Gradey Dick picked a good time to have his first career double-double with 19 points and 11 rebounds. 
Who knows, had Vice President Kamala Harris not been in Des Moines to watch her alma mater or had head coach Bill Self been roaming the sidelines, the final score might have been even more one-sided considering the Jayhawks cleared their bench late in the second half and still outscored the Bison by 15 in the final 20 minutes. 
Self, who underwent a procedure to treat blocked arteries in his heart prior to the Big 12 Tournament last week, is with the team away from the court and indicated in an interview with a student reporter that he is trending toward a return for the Round of 32. Kansas players, who found out Thursday morning that the coach would not be on the sidelines, barely broke a sweat without him, but are still likely to get a few reminders about crashing the glass on Saturday.
"He's doing doctor's wishes, and hopefully we get back and hear from him first thing what he liked out there and what he didn't like," Dick added.
Regardless, the impressive effort in moving on to the second round for the 16th consecutive year underscores that the group has as good a chance at repeating as national champions in the sport as any in the decade and a half since it's been accomplished.
A matchup against No. 8 Arkansas will almost assuredly prove to be a much stiffer test. The Razorbacks have dealt with injuries throughout their campaign but have at least three players who draw serious interest from NBA scouts and showed an impressive amount of resolve in outlasting No. 9 Illinois 73-63 later in the afternoon. 
"This is a team that is still growing, and I said even before the tournament that I feel like this is a team that continues to improve," Arkansas head coach Eric Musselman remarked. "I mean, we talk about improvement daily. We work on things daily to try to get better. There have been other teams that have plateaued. Maybe a couple of our teams at Nevada, we were old veteran guys and maybe at some point we were just trying to save legs. But this is a team that's of continuous improvement."
That continuous improvement needs to become rapid improvement if the 'Hogs want to pull off a shocker in two days for the program's third straight berth in the Sweet 16. Ricky Council IV recorded an 18-point, 10-rebound double-double against the Illini, but he missed a few easy baskets that could have given his team more breathing room. Fellow guard Nick Smith Jr. mustered just six points on 2-of-10 shooting, while the uber-talented Anthony Black was only moderately better with 12 points on a similarly tough outing from the field. 
Still, there's a reason why the Jayhawks' path is a difficult one, now drawing a team that has the talent to live up to their top-10 preseason ranking — but haven't shown it consistently.
Elsewhere in the West Region, No. 7 Northwestern reaffirmed why Chris Collins' veteran-laden crew will be a tough matchup moving forward. The Wildcats outlasted No. 11 seed Boise State, 75-67. 
"It's all about survive and advance, right? That's what they talk about in March Madness," Collins said following the program's second-ever opening-round win. "It's really hard to get here, especially when you play in the Big Ten. What we compete against in our conference, the 14 teams, night in and night out, the games you have to win to just get here. There's no relief at all. It's joy. I'm so proud of this team. I've said it all year long."
Boo Buie led the way with 22 points, while backcourt mate Chase Audige chipped in with another 20. 
The Wildcats, in the Big Dance for just the second time in school history, will move on to face a future conference rival in second-seeded UCLA. The Bruins appeared to take out more than a few frustrations from losing in the Pac-12 Tournament Final on poor UNC-Asheville in an 86-53 thumping in Sacramento. The 33-point win showed why UCLA was a trendy pick to win it all this year, despite the absence of top defender Jaylen Clark. 
Jaime Jaquez Jr. looked well-rested in getting 17 points in just 30 minutes of action, while freshman Amari Bailey chipped in with a matching 17 and four boards. The Bruins were stellar from the tip, opening the game on a 14-0 run and totaling the same number of field goals made as UNC-Asheville had attempts at the under four timeout in the first half. 
"We don't really look at the score," Bruins head coach Mick Cronin said on the broadcast afterward. "We try to come out in every game the same way. Our defense was excellent and we got out to a really good start."
Such is life out West though, which reaffirmed that the eventual regional champion will be more battle-tested than any other team this March, with every top seed advancing into Saturday's second round. 
It's not often you leave the first taste of action and get the sense that two of the bluest of blue bloods are on a collision course, but that's exactly what it looked like after what played out in a very chalky opening round for one region and one region only.
Bryan Fischer is a college football writer for FOX Sports. He has been covering college athletics for nearly two decades at outlets such as NBC Sports, CBS Sports, Yahoo! Sports and NFL.com among others. Follow him on Twitter at @BryanDFischer.
Read more:
FOLLOW
Follow your favorites to personalize your FOX Sports experience
---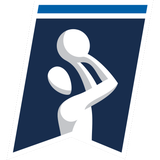 Get more from College Basketball Follow your favorites to get information about games, news and more
---

Disclaimer: This post has been auto-published from an agency/news feed without any modifications to the text and has not been reviewed by an editor.

Source link