Kapildev Prasad got padama shree: The Central Government has announced the Padma Awards. The Padma Shri awardees from Bihar include Super 30 founder Anand Kumar, Kapil Dev Prasad and Subhadra Devi. Kapildev Prasad has been working as a weaver since the age of 15. He will be given the Padma Shri award for manufacturing fifty-two booti sarees.
Nalanda: Weaver Kapildev Prasad, a resident of Basavanbigha, adjacent to the district headquarters Biharsharif, has been awarded the Padma Shri. On receiving this news, there is an atmosphere of pride and enthusiasm in the entire district along with the weavers. There is no place of happiness in every house of Basavanbigha. This award has been given to Kapildev Prasad for manufacturing Bawanbooti saree. The district administration has called him and invited him to the main function to be held at Sogra School on Republic Day. He will be honored for this success. However, he will receive the Padma Shri in Delhi in March. He told that for the last 60 years he is associated with cotton spinning and Bawanbuti saree manufacturing. This is his ancestral business. His father was also associated with this business earlier. He told that his wife Lakho Devi and only son also help him in this business.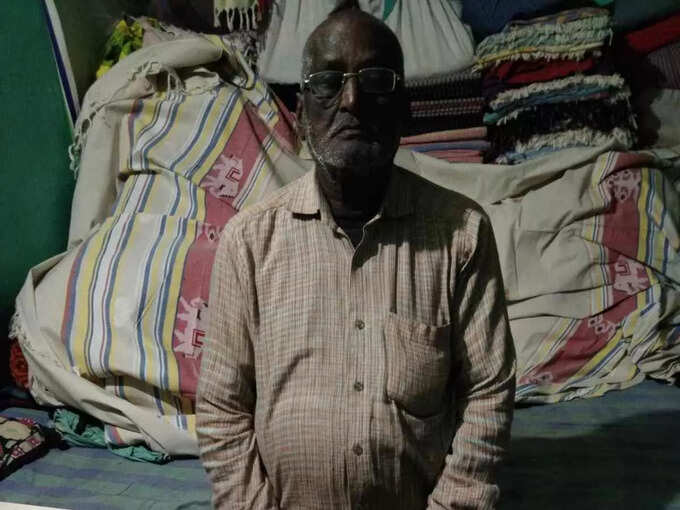 This is the state where even today there are remains of the country's first and ancient Nalanda University. Not only this, the Bawanbuti handicrafts woven from the handlooms of Nalanda are also very popular. However, very few people are now aware of this art. Because, even today the layer of modernity and fashion has not climbed on this art. A special saree made through Bawanbooti handicraft, which is called 'Bawan Booti Saree'. Handcrafted on simple cotton and tasar fabric, this saree is nothing less than a heritage for the country.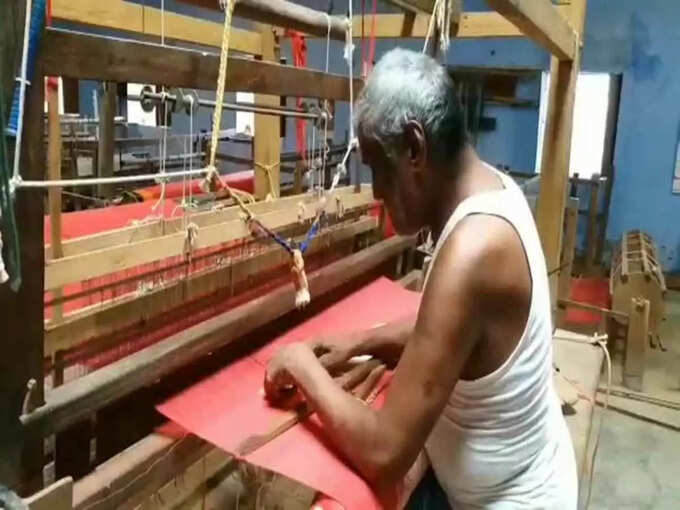 This sari, propagating Buddhism, has been made for centuries in the Nepura village of Nalanda. It is called Bavbooti saree because the entire saree has the same fifty-two bootis ie 'motif'. Very simple in appearance, this saree can be seen in the wardrobe of every woman of Bihar. Because, this saree is very comfortable to wear. And, women can wear it on any small occasion from home to outside.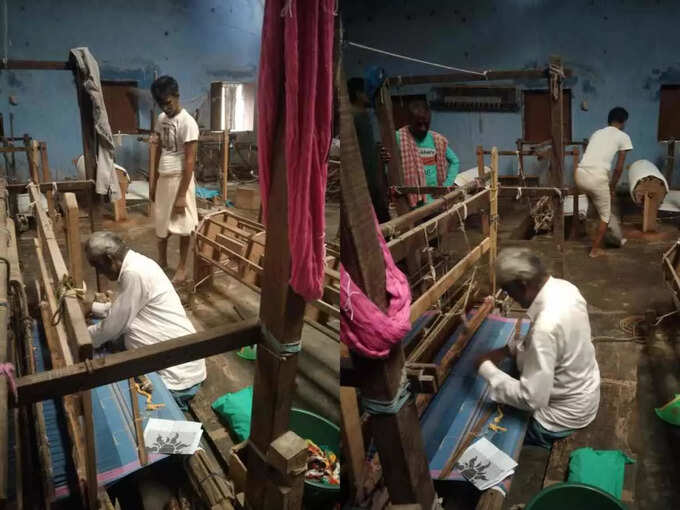 specialty of saree

The Bawanbuti sarees are made on handlooms. It has many varieties. The specialty is that a special mark (booti) is used at 52 places in the making of the saree. The price of saree ranges from 2 thousand to 20 thousand. It is also important that its demand is not only in India but also in foreign countries. It is common that Buddhism that came out of India started from Bihar itself. Even today the preachers of this religion are in India. And, there is no dearth of those who believe in it. It is said that a glimpse of Buddhism can be seen in this saree. There are at least fifty-two booties in this saree. They are very fine. And, these are woven onto the saree with the help of threads. The specialty of this art is also that the same design is made fifty-two times on the entire cloth as booties.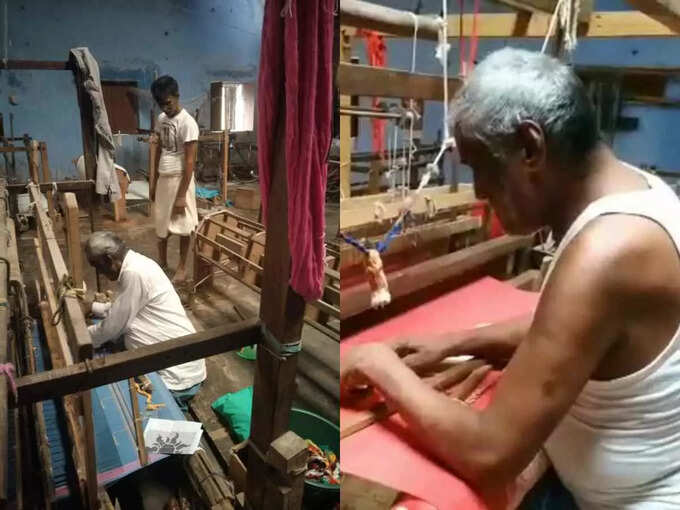 The six-yard sari is embroidered with fifty-two booti motifs of Buddhism, which describe the beauty of the universe. There are hand symbols in Buddhism. These symbols have been used in Bawan Booti handicraft. These booties are very fine and are woven on plain cloth. There are symbols of lotus flower, Bodhi tree, bull, trishul, golden fish, wheel of religion, treasure, vase, parasol, conch etc. in Bawan Booti. All these are considered symbols of Buddhism. Sarees, chadars, shawls, curtains etc decorated with this art are available in the market. His popularity has spread to Germany, America and Australia apart from India. Apart from this, this art is also appreciated in countries that follow Buddhism.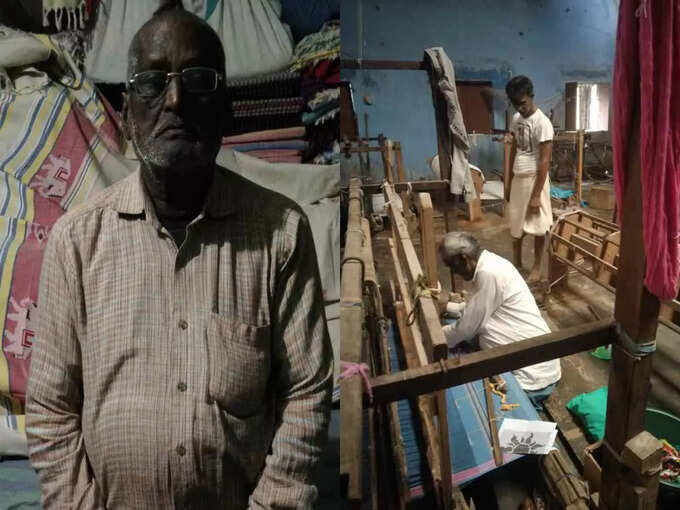 When did Bawan Booti art get recognition

The artisans who have been practicing this art for years have never received much appreciation either at the state level or at the world level. But when the country's first President Rajendra Prasad installed curtains made of fifty-two herbs in the Rashtrapati Bhavan, people came to know about this art. Now UNESCO is also promoting this art. However, even today this art is far away from the world of fashion. But, its development seems to be happening continuously and soon we will get to see Bawan Booti art in the fashion corridors as well.
Navbharat Times News App: News of the country and the world, the condition of your city, education and business updates, the movement of the world of film and sports, viral news and religious deeds… Get the latest Hindi news Download NBT App
Like NBT Facebook page to stay updated with latest news
Disclaimer: This post has been auto-published from an agency/news feed without any modifications to the text and has not been reviewed by an editor.