Krombacher featured in new series "Brewing Ambition", produced by BBC StoryWorks
Krombach / Germany, June 9th, 2022, From the serene Krombach valley to vibrant London – a brand-new film about Krombacher explores the journey of the brewery's iconic natural beer. Told by the passionate people behind the independent German brewery, the program is part of the new film series "Brewing Ambition", presented by The Brewers of Europe and produced by BBC StoryWorks Commercial Productions.
Featuring spectacular pictures and authentic insights, the tale shows Krombacher's special bond to nature and explores the brewery's deep-rooted commitment to sustainability, which runs parallel with its passion for producing the highest quality beer with an incomparable taste.
Krombacher Brewing Ambition
The film takes viewers on a voyage of discovery from the lush Krombach valley in central Germany where the signature, pure Felsquellwasser water is found, to the experts in the brewery applying age-old craftmanship alongside the latest modern techniques, right through to the iconic music pub "The Troubadour" in London, one of the many venues where Krombacher's unique 'Taste of Home' has become beloved internationally.
Oliver Braun, Managing Director Krombacher International said:
"We are proud to take part in the Brewing Ambition film series, which features selected stories from across the brewing industry in the famous documentary-style by BBC StoryWorks. The film celebrates Krombacher's strong heritage and honors our passion for sustainable brewing, which we continue to evolve for the benefit of the planet and Krombacher fans across the world. We are excited for global audiences to experience the Krombacher story, told by the enthusiasts who are pouring their heart and craft into their work to bring our exceptional beer to life each and everyday."
You can explore the Krombacher Film "Tasting Home" here: https://www.bbc.com/storyworks/brewing-ambition/tasting-home
For the full "Brewing Ambition" series, visit www.brewingambition.com or www.brewingambition.eu
Press contact
Krombacher Brauerei Bernhard Schadeberg GmbH & Co KG
Peter Lemm, Company Spokesperson
Hagener Strasse 261
57223 Kreuztal-Krombach
Mail: press@krombacher.com
Tel.: +49 (0) 2732 880 813
Website: www.krombacher.com
Twitter: @krombacher
About Krombacher
Family-run and with a deep respect for nature, Krombacher has been producing its superior beers exclusively in the Krombach valley, central Germany, since 1803. Combining the original methods of traditional brewing craft with state-of-the-art technology, the brewery only uses the finest natural ingredients to deliver high-class beers. For the precious water, Krombacher beers benefit from the local Felsquellwasser® found in 48 wells within 3km of the brewery. The special water is naturally soft and low in mineral content, providing the beer with its unique, recognizably refreshing and crisp taste. Being Germany's No. 1 beer brand and one of the most modern beverage suppliers in Europe, Krombacher beers are now available in more than 50 export markets around the world. In addition to the flagship Krombacher Pils, the ever-expanding portfolio of authentic Krombacher products provides consumers with a broad variety of alcoholic and non-alcoholic beverages to choose from.



Disclaimer: This post has been auto-published from an agency/news feed without any modifications to the text and has not been reviewed by an editor.

Source link
Apple iOS 16 launch: Here's how you can install new OS on your iPhone ahead of roll out | Technology News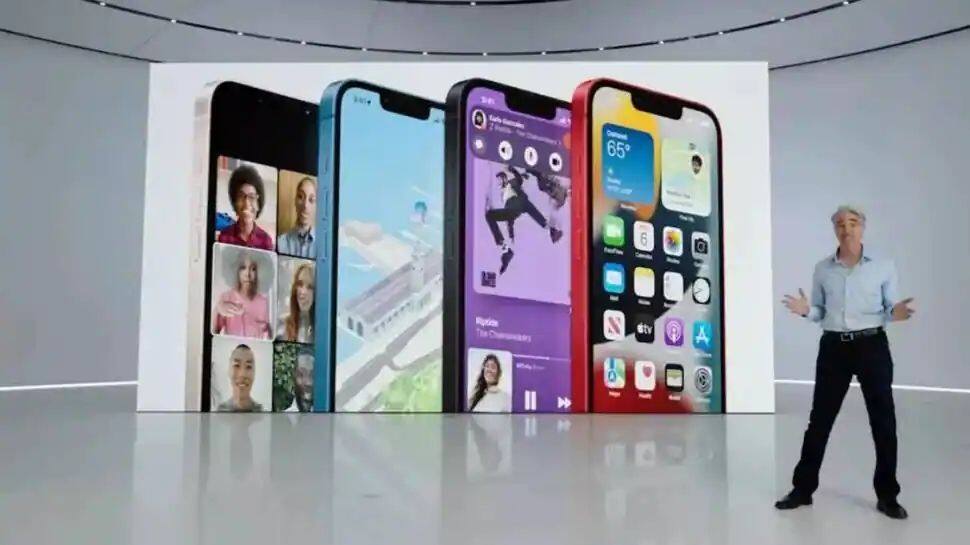 New Delhi: Apple has finally unveiled the iOS 16 at its World Wide Developers Conference (WWDC). On the first day of the mega event, the tech giant highlighted the new features that will be arriving on iPhones with the upcoming operating system, the iOS 16. However, the company has also noted that it won't be rolled out for iPhone users. as of now. It is expected that the iOS 16 will be rolled out with the launch of the Apple iPhone 14, which will probably take place in the month of September or October 2022.
But that doesn't mean you won't be able to experience the iOS 16 ahead of the public rollout, as Apple runs an iOS Beta program for users who want to use the operating system now, even if it got some minor flaws.
So, if you are an iPhone user and your model is eligible for receiving the iOS 16 update, you can join the iOS Beta program to use the upcoming features much ahead of everyone else.
Apple has announced that the public betas for iOS 16, iPadOS 16, macOS Ventura, tvOS 16, HomePod software version 16 and watchOS 9 are coming soon. "As a member of the Apple Beta Software Program, you can take part in shaping Apple software by test-driving pre-release versions and letting us know what you think," the company had said.
Check How To Register For iOS 16 Beta Program
At present, the iOS 16 is in the developer beta stage. The tech giant is expected to soon roll out the Beta program for all. Apple iPhone users can join the iOS 16 Beta Program by visiting the official Apple website. You can enable the notification for the program so that you can get an alert as soon as it is opened to the public. Also Read: "Let's all do something about it…" Harsh Goenka urges action against wastage of food in industrialized regions
When will the iOS 16 Beta Program Begin?
According to media reports, the iOS 16 Beta program will open for the public in July 2022. Also Read: India among top 10 global economies for FDI in 2021 despite dip in investment to $45 billion: UN

Disclaimer: This post has been auto-published from an agency/news feed without any modifications to the text and has not been reviewed by an editor.

Source link
Shop Discounted Prices at Coach With Bags as Low as $88
If you've been waiting for a new deal at Coach to get high-quality apparel and accessories that are in season, now's your chance. Right now, Coach has a sale for both women and men for up to 50% off, While there isn't a visible end date, Coach deals don't come around often, so check out the full sale while you can.
Typically, sales at retailers seem to cater more to women's products. While there are significantly more items on sale for women at Coach, men have trendy choices to shop for, as well. These signature pool slides for men are $57, while this three-in-one wallet is $98, a cool option for Father's Day. And if you want to splurge, this league flap backpack with quilting is $348 (save 50%).
Women looking for shoes can find a variety, including heels and sneakers. These $90 lowline low top sneakers with flower designs are great for the summer. Or, to trapse in the rain, you can wear these Rivington rain booties for $67.
If you're just interested in Coach's signature purses, there are plenty with different designs. The most affordable bag on sale is this Noa pop up messenger in colorblock (brass/light coral multi only) for $88, and this Tyler carryall 28 in signature canvas is $148 (save 50%). The most you'll spend is $910 for this Rogue in colorblock with tea rose applique (brass/dove gray multi only). And if you're looking for summertime sunglasses, you can snag these cute yellow round frame sunglasses for $186.
Head over to Coach for more discounted deals. If you're looking for out-of-season styles and even bigger savings, you can check out Coach Outlet for 70% off clearance items.

Disclaimer: This post has been auto-published from an agency/news feed without any modifications to the text and has not been reviewed by an editor.

Source link
Microsoft Won't Enforce Non-Compete Clauses In Employee Agreements For US Employees
Microsoft has made a new decision regarding its employee union
Microsoft Corp said on Wednesday the company would stop enforcing existing noncompete clauses in the United States, while also committing to a civil rights audit of its workforce policies in 2023.
Reuters

Last Updated:

June 09, 2022, 19:49 IST

FOLLOW US ON:
(Reuters) – Microsoft Corp said on Wednesday the company would stop enforcing existing non-compete clauses in the United States, while also committing to a civil rights audit of its workforce policies in 2023.
The Redmond, Washington-based software firm said changes to the enforcement of non-compete clauses would not apply to the company's most senior leadership.
Microsoft added the civil rights audit of its workforce policies and practices would be conducted by a third party and a report would be published.
Also Read: Twitter Is Testing An In-App Shopping Feature Named 'Product Drops'
The software firm also aims to have salary ranges in all of the company's internal and external job postings across the US by at least January 2023. It would also no longer include confidentiality language in its US settlement and separation agreements that prohibits workers from disclosing conduct they perceive as illegal.
The company had last week said it would not resist unionization efforts from its employees in a sign of growing receptiveness in the tech sector that has been for long unconcerned about organized labor.
Read all the Latest News , Breaking News and IPL 2022 Live Updates here.

Disclaimer: This post has been auto-published from an agency/news feed without any modifications to the text and has not been reviewed by an editor.

Source link