iQoo Neo 6 with 64MP camera, 4700mAh battery, Snapdragon 870 5G SoC to launch in India on May 31, know details
iQoo Neo 6 will be launched in India on May 31, which has been officially announced by the company. The phone has also been confirmed by iQoo to have Qualcomm Snapdragon 870 5G processor. Snapdragon 8 Gen 1 SoC has been given in the Chinese model of the phone. It will have 8GB RAM and 128GB storage and will launch in two color variants. Recent reports say that the sale of the phone will start in the first week of June itself.
iQoo 6 Neo 6 launch date
The launch date of iQoo Neo 6 in India has been confirmed on Twitter for May 31. Amazon has also launched a microsite for this, in which the specifications of the phone have also been told. Its launch date was reportedly revealed by Amazon through a push notification earlier this week. Another report says that the sale of the phone will start in the first week of June.
iQoo Neo 6 price in India (rumoured)
The price of iQoo Neo 6 in India can start from Rs 29000, which will include its base model. However, this price has been told by tipster Paras Guglani. Its upper variant is being priced at Rs 31,000. iQoo Neo 6 can be launched in Dark Nova and Interstellar color options.
iQoo Neo 6 specifications (leaked)
According to tipster Paras Guglani, the Indian variant of the iQoo Neo 6 may sport a 6.62-inch E4 AMOLED display with 120Hz refresh rate. The phone can come out of the box with Android 12. The model to be launched in India will be equipped with Snapdragon 870 5G. iQoo Neo 6 was launched in China in mid-April with Qualcomm Snapdragon 8 Gen 1 SoC.
The Indian model of the iQoo Neo 6 is said to have up to 8GB of RAM and 128GB of inbuilt storage. A 16-megapixel front camera can be seen in the phone. In the rear, there will be 64 megapixel main lens with OIS. Also, sensors of 8 megapixels and 2 megapixels will be in support. A 4,700mAh battery can be seen in the device with 80W fast charging.
For the latest tech news, smartphone reviews and exclusive offers on popular mobiles, download the Gadgets 360 Android app and follow us on Google News.
Related news

Disclaimer: This post has been auto-published from an agency/news feed without any modifications to the text and has not been reviewed by an editor.

Source link
Protect Your AirPods: 5 Cases Under $15
We know, your AirPods already came with a case that protects the earbuds during storage and charging, But the case itself needs protection, too. Dropping your encased AirPods at the right angle can cause a crack in the case or an unwanted disassembly. I've curated this collection of budget-friendly cases that you can scoop up for less than $15.
Read more: Best AirPods Accessories for 2022
Neotrixqi
The AirPods case is fairly rugged to begin with, so I don't feel like you need to enclose it in a mil-spec-rated ruggedized case for safety — a thin layer of silicone should do. There are a lot of silicone cases like this one under $10 or so that include a dust cover for the charging port, let the LED shine through and have a loop for a metal carabiner, but this one is also resistant to water, which could come in handy at the beach or while standing over the sink.
MOBOSI
In a sense, the Mobosi Military AirPods Case Cover is pretty typical — it's a rubberized case that you slip over your AirPods wired or wireless charging case, and it comes with a secure mount for a detachable carabiner. But the gorgeous diagonal ribbing gives this case a military sort of vibe, and helps grippability at the same time.
Right now, this $9 case is available for 15% off when you click the coupon on the product page.
Elago
Most cases are very functional — just impact-resistant sleeves for your AirPods case. But we need some whimsy in our lives, which is why I love this surprisingly detailed silicone mini car. The headlights and taillights glow in the dark, and the solid silicone material means it's as shock-absorbent as Flubber. Despite its shape, it doesn't interfere with wireless charging, either.
Doboli
Your AirPods Pro slide into this silicone case that's available in over a dozen colors. The LED charging light is visible, the case doesn't interfere with wireless charging and the whole thing is water-resistant. It also comes with a carabiner for securing it on the go.
ZtotopCase
Most cases are soft, rubberized silicone, but the Ztotop Case for AirPods Pro is a combination of silicone and TPU (thermoplastic polyurethane), which results in an impact-resistant hard shell. The top of the cover uses adhesive to keep it attached to the hinged lid of the case, and it comes with a carabiner that attaches to a hard point on the case. It's open on the bottom to allow wired charging, and it doesn't interefere with wireless charging.
---
CNET's Cheapskate scours the web for great deals on tech products and much more. For the latest deals and updates, follow the Cheapskate on Facebook and Twitter, Find more great buys on the CNET Deals page and check out our CNET Coupons page for the latest promo codes from Best Buy, Walmart, Amazon and more. Questions about the Cheapskate blog? Find the answers on our FAQ page,
More headphone and Apple device coverage



Disclaimer: This post has been auto-published from an agency/news feed without any modifications to the text and has not been reviewed by an editor.

Source link
This iPhone e-SIM Issue Is Deactivating iMessage And FaceTime For Users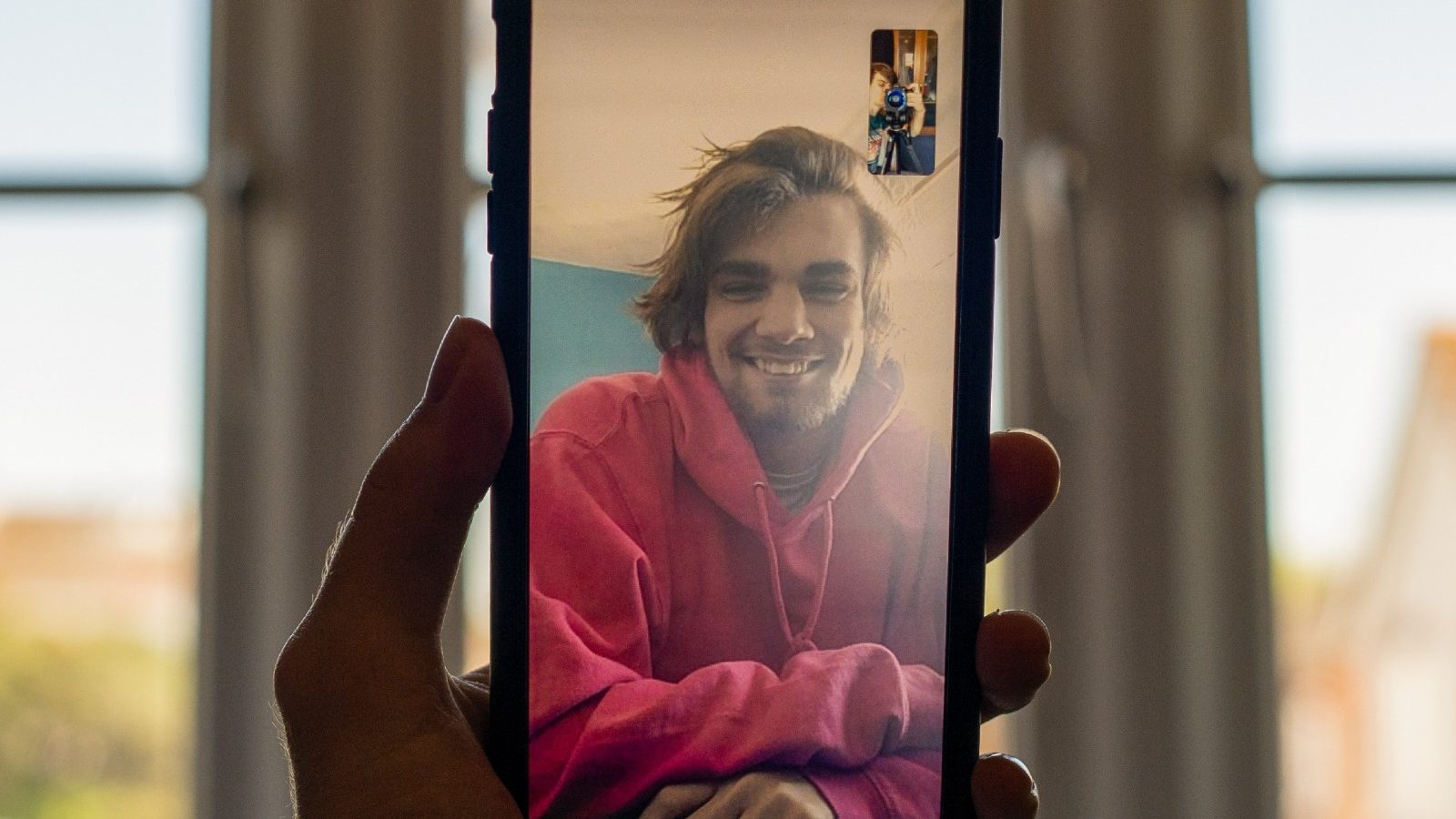 Most iPhone users have the option to use dual SIMs on their devices, as long as they are happy to convert one of the connections into an e-SIM. But a new report suggests that any iPhone user with an eSIM network is seeing that iMessage and FaceTime are being deactivated for their number. And the report suggests that the only way to get back those Apple services is to switch to a physical SIM card for the number.
The issues have been reported by people using their iPhones with T-Mobile and Verizon network. In countries like India, iPhone users with an Airtel eSIM connection faced similar problems accessing their iMessage and FaceTime for video calls.
Also Read: Bill Gates Uses This Foldable Phone And It's Not From Microsoft
Most people have been plagued by this problem since updating to the iOS 15.4 version, but Apple is yet to check back on these complaints on work towards a solution.
Some of these affected iPhone users also thought of removing their eSIM connection from their device, and setting up the network from scratch. Luckily, the process worked, but it is not advisable for everyone to attempt such a change. iMessage and FaceTime are staple for iPhone users, and losing access to them is never ideal for them and Apple.
Also Read: Realme, Asus And Xiaomi Smartphones To Come With New Snapdragon 8+ Gen 1 Chipset: All Details
eSIM is supposed to be the future of network connectivity, which is likely to allow phone makers to ditch the physical SIM card slot and go port less to some extent.
But if the eSIM stops working, in cases like these, how does one continue using their phone number? eSIM is also used for wearables like the Apple Watch Series 6/7/8 that comes in GPS + cellular variant for standalone operations.
WATCH VIDEO: Xiaomi 11T Pro 5G Review: New Flagship Killer Smartphone Under Rs 40,000?
But incidents like these suggest that completely ditching physical SIM may not be the best way out for now, and both the technologies can co-exist, allowing eSIMs to evolve, become glitch-free and more reliable in the near future.
Read all the Latest News , Breaking News and IPL 2022 Live Updates here.

Disclaimer: This post has been auto-published from an agency/news feed without any modifications to the text and has not been reviewed by an editor.

Source link
How will the land of Venus and Pluto be! came from research
Have you ever wondered what it would be like to stand on the Moon or Mars? When Sputnik 1 was launched 65 years ago, interest in exploring space grew rapidly after that and it gave rise to many discoveries.
But we are only trying to know how the land of other planets of the solar system is like, if we can go there then how can it feel. A new study of ours has been published in Nature Astronomy. It tells that from the sand dunes present on the land of other planets, it can be found out how a person might feel if they were standing on the surface of another planet, or what the weather conditions might be there.
What is a grain of sand? The English poet William Blake wondered what it means to have the world covered in a grain of sand. We have taken this principle deeply in our research. The purpose was to understand what conditions could arise on the land of another planet if there were sand dunes.
In order for there to be sand dunes on other planets, it is very important to have some things. First of all, it is necessary to have particles that can break with time but are also durable for some time. There the speed of the winds should be at least high enough that the sand particles can rise above the ground and float in the air, but not so fast that they can blow them up and take them high in the atmosphere.
So far, direct measurement of winds and sand particles has been possible only on Earth and Mars. We have seen that the particles blown with the wind also reach other bodies through satellite (even comets). The presence of sand dunes on these bodies indicates that Goldilocks conditions are being formed.
We did our work taking into account Venus, Earth, Mars, Titan, Triton (Neptune's largest moon) and Pluto. The debate about these celestial bodies has been going on for decades, which has not reached any conclusion.
How do we find such sand dunes on the surface of Mars, when we know that the wind there is not strong enough to blow the sand particles with them. Does Venus's dense and hard atmosphere move sand particles in the same way that water and wind move on Earth? Our study has estimated the kind of winds needed to carry sand particles with them at such places, and how these particles would break in these winds.
We have made this estimate by combining the results of other research papers, and tested them with all the experimental data. After that, we tried this theory on all the 6 planets, we took pictures of them on the telescope and included factors like the composition of the gravity atmosphere, surface temperature and the strength of the particles.
In the studies that have come before us, it has been seen that either there is a minimum wind speed or there is a power of these particles, which can carry them from one place to another. But we combined these two factors together to see how easily particles break up in the atmospheres of these planets.
According to the results we have for Mars, there are more mud storms on Mars that form such dunes than on Earth. This means that our model of Mars' atmosphere is not able to effectively capture the powerful catabatic winds of Mars, which are cold gusts that move through the night.
We found that even on Pluto, the winds would be strong enough to carry methane or nitrogen ice with them. This begs the question whether the sand dunes on Pluto's surface, called Sputnik Plancia, are really mounds!
Instead they will be sublimation waves. They will be mounds of land that appear to have formed from matter turning into a liquid, not solid particles flying through the air.

Disclaimer: This post has been auto-published from an agency/news feed without any modifications to the text and has not been reviewed by an editor.

Source link