White House meets with top software executives to talk security
Top executives from some of the world's largest tech companies met with White House officials Thursday to discuss ways to boost the security of the open-source software behind everything from consumer gadgets to massive industrial systems.
The White House said that those who participated, which included representatives from the likes of Apple, Google and Microsoft, had a "substantive and constructive" discussion. It added that talks will continue over the coming weeks.
The meeting came in the wake of last month's discovery of log4j, a massive security flaw in the popular open-source Java-logging library Apache Log4j. If left unpatched or otherwise unfixed, the bug could be exploited by cyber attackers, posing risks for huge swaths of the internet.
Thursday's discussion focused on how to prevent security vulnerabilities in open-source software, as well as how to improve the process for finding and fixing bugs and how to speed up the patching process, the White House said.
Executives who attended the meeting called it valuable and pledged to work with the government to boost open-source software security.
"All types of software face threats from cybercriminals and malicious actors, and in many ways open source software, with its inherent transparency, can be more secure than proprietary software," Jamie Thomas, general manager for strategy and development for IBM Systems, said in a statement after attending the event.
Kent Walker, president for global affairs and chief legal officer for Google and Alphabet, said that given its importance, it's time to start thinking about digital infrastructure the same way we do our physical infrastructure.
"Open source software is a connective tissue for much of the online world — it deserves the same focus and funding we give to our roads and bridges," Walker said in a statement after the event.
Red Hat, one of the largest open-source software companies, sent a trio of executives to the meeting and released a statement afterwards calling on both open-source and proprietary software makers to maintain greater visibility into their software, take responsibility for its life cycle and make security data publicly available.
Jen Easterly, director of the Cybersecurity and Infrastructure Security Agency, has said that the sheer scope of Log4j, which affects tens-of million of internet-connected devices, makes it the most serious she's seen in her career.
As of Monday, no federal agencies had been compromised as a result of the bug and no major cyberattacks had been reported in the US. Most of the attempts to exploit the bug, so far, have been focused on low-level crypto mining or attempts to draw devices into botnets, according to Easterly.
Deputy National Security Advisor for Cyber ​​and Emerging Technology Anne Neuberger and National Cyber ​​Director Chris Inglis were the top White House officials in attendance Thursday, while several other federal agencies including the Department of Homeland Security, CISA and the Department of Defense also attended.
Other tech companies participating included Akamai, Apache Software Foundation, Cloudflare, Meta, GitHub, the Linux Foundation, the Open Source Security Foundation, Oracle, RedHat and VMWare.

Disclaimer: This post has been auto-published from an agency/news feed without any modifications to the text and has not been reviewed by an editor.

Source link
Remembering India's 'Rocket Man' K Sivan On His Last Day As ISRO Chief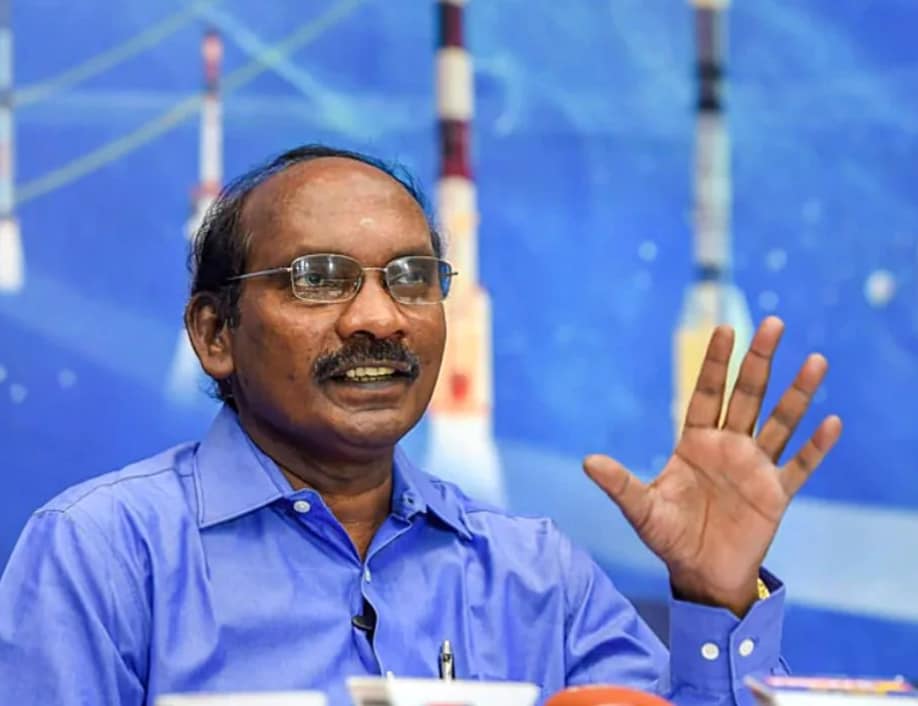 India's 'rocket man' Kailasavadivoo Sivan, popularly known as K Sivan, has been an inspiration for many aspiring youngsters to build their career in space technology. From being a farmer's son studying in a Tamil-medium school to building himself to become the chief of The Indian Space Research Organization (ISRO), Sivan has made youngsters believe that all dreams can be achieved through pure hard work.
Sivan joined ISRO in 1982 and after almost 36 years, he became the chairman of ISRO taking over the reins from AS Kiran Kumar on January 15, 2018. After four years, it is now time for him to move aside and hand over the chairmanship to S Somanath. January 14, 2022 is Sivan's last day as ISRO chief.
During his tenure, ISRO saw an accelerated growth making headlines globally and during this period of time, India's name was further etched in the world of space technology. Sivan had a huge role to play in shaping the world's outlook towards India as to what our country can do in space.
Not to forget, perhaps for the first time, India as a country could feel the excitement and emotions attached with an ill-fated moon mission when PM Narendra Modi himself hugged a teary Sivan to console him for the Chandrayaan 2 setback.
ALSO READ: S Somanath Takes Charge As ISRO Chief With K Sivan Stepping Down
India Gets Its Own Desi GPS With the Launch of NavIC
Under Sivan leadership, India also got to witness the future of its very own navigation system-NavIC, similar to the American GPS system. ISRO introduced Navigation with Indian Constellation (NavIC) to smartphones.
While Prime Minister Narendra Modi in 2016 had launched NavIC, it was only in 2020 we got to see NavIC in use after Qualcomm launched three mobile chipsets with support for NavIC. Your smartphone always had support for GLONASS, GPS, BeiDou Navigation Satellite System (BDS) and Galileo navigation systems. But for the first time we got to see an Indian navigation system being introduced on smartphones launched after 2020.
This simply makes the vision to have a desi Google Maps alternative more possible in the near future that will even work better than Google Maps.
Watch Video: Sony WF-1000XM4 Review: The Best TWS Earbuds From Sony At Rs 19,990
K Sivan's contribution to India's space mission
*There's no denying that Sivan's contribution to India's space mission has been huge and it would be a difficult task to officially list them out but according to ISRO, these are some key contributions that he made.
*Project Director, GSLV, Leader of team for end to end design revisit in the post-failure scenario. Resolution of design issues and making GSLV operational, including the flight testing of indigenous cryogenic engine and stage. 4 successful GSLV Mk II launches were done including the launch of South Asia Satellite recently.
Also Read: Rocket Scientist S Somanath Replaces K Sivan As New ISRO Chief: Things To Know
*Instrumental in successful accomplishment of the first development flight of GSLV Mk-III that launched India's heaviest satellite from our own soil. He is the Chief architect of ISRO's Space Transportation and also for drawing technology roadmap for meeting the future requirements as well as augmenting the existing capabilities.
*He led the flight testing of SCRAMJET engine, as well as technology demonstration of the reusable launch vehicle (RLV-TD). As Project Director of RLV-TD, he has made significant contributions in vehicle design, control & guidance, mission management strategies and flight demonstration.
*He developed a cost effective strategy for Mars Orbiter Mission (MOM) launch using PSLV. In addition, he was primarily responsible for the design and planning of ISRO launch vehicle missions. He is also the primary developer of Day of launch – wind biasing strategy for launch vehicles which has enabled all weather launch. He has implemented the strategy for upper stage (PS4) restart capability for PSLV which improves mission versatility by injecting multiple payloads in different orbits in a single launch mission. He has significantly contributed in performance and reliability enhancement of all ISRO launch vehicles. He was the chief mission architect for 104 satellites launched in a single mission of PSLV.
*He has established the Mission Synthesis and Simulation Facility, Parallel Computing Facility and Hypersonic Wind Tunnel Facility for ISRO's launch vehicle program. In addition, he has provided thrust to many technology development initiatives for both launch vehicles as well as societal applications.
*He initiated technology development programs for Li-Ion cells, electric propulsion as well as advanced avionics for ISRO's launch vehicle program. Li-Ion cell and electric propulsion is inducted into Launch Vehicles as well as Satellites.
*He has initiated development of medical devices in key areas with the medical fraternity, such as, development of advanced microprocessor controlled artificial limb and artificial heart pump called Left Ventricle Assist Device.
WATCH VIDEO: Samsung Galaxy S21 FE 5G Review: Should You Buy It At Rs 54,999?
K Sivan's education and achievements
Born on April 14, 1957, he did BSc, Mathematics from Madurai University in 1977 and went on to do B.Tech, Aeronautics from Madras Institute of Technology, Chennai in 1980. He did his ME in Aerospace from IISc, Bangalore in 1982 and then completed his PhD in Aerospace, IIT, Bombay, 2007 after being a part of ISRO.
As ISRO he held senior positions like Project Director, GSLV between 2011 and 2013′ Director, LPSC (2014-2015), Director, VSSC (2015-2017), Member of Space Commission (2016-2017) and Vice-Chairman, ISRO Council (2016-2017) before finally becoming ISRO chairman.
He won several awards like "Shri Hari Om Ashram Prerit Dr.Vikram Sarabhai Research Award", 1999; ISRO Merit Award, 2007; "Dr Biren Roy Space Science and/or Design Award", 2011; Distinguished Alumnus Award from MIT Alumni Association, 2013; ISRO award for outstanding achievement in 2016; Distinguished Alumnus Award from IIT-Bombay, 2017 and Doctor of Science (Honoris Causa), Sathyabama University & Dr MGR University, Chennai.
He also won the Dr. APJ Abdul Kalam Award in 2019 and IEEE Simon Ramo Medal, shared with Byrana N. Suresh in 2020.
Read all the Latest News, Breaking News and Coronavirus News here.

Disclaimer: This post has been auto-published from an agency/news feed without any modifications to the text and has not been reviewed by an editor.

Source link
PUBG's Crafton sues 'Free Fire' maker Garena and Apple-Google
Krafton, the developer of the PUBG game, has filed a lawsuit against Garena, Apple and Google. Crafton has alleged that Garena imitated PUBG: Battlegrounds in the battle royale games 'Free Fire' and 'Free Fire Max'. Crafton has also accused Google of hosting videos on YouTube that show the gameplay of Garena's Free Fire and Free Fire Max. According to a complaint shared by The Verge, Crafton has filed a lawsuit against Garena, the developer of the Free Fire and Free Fire Max games.
Crafton has accused Garena of copying his popular battle royale title. Crafton has said that Garena has made "hundreds of millions of dollars" from sales from two games. Apple and Google have also made good money by distributing these games. Both the apps are still listed on Apple's App Store and Google Play Store.
Crafton claims that it took action against Free Fire and Free Fire Max on December 21. First, Garena was told to stop Free Fire and Free Fire Max. Garena refused to do so. Crafton also asked Apple and Google not to distribute both games on their platforms. But both these games are still listed on the App Store.
YouTube was also asked to remove several videos from its platform. These videos are also currently available on YouTube.
The lawsuit also mentions that Garena sold a game in Singapore in 2017. It is said to have copied PUBG: Battlegrounds. Crafton noted that there was no licensing agreement between the two gaming developers while the claims were settled.
According to data from Sensor Tower shared with The Verge, Free Fire earned $1.1 billion (about Rs 8,153 crore) from player spending in 2021, a 48% year-on-year increase. Crafton earned $2.98 billion (about Rs 22,087 crore) during the same period, a year-on-year increase of just 7 percent. It was told in this data that the Free Fire game was approaching PUBG in terms of popularity and earnings.

Disclaimer: This post has been auto-published from an agency/news feed without any modifications to the text and has not been reviewed by an editor.

Source link
OnePlus 9RT 5G with Snapdragon 888 in India: Price, Features, Specs | Technology News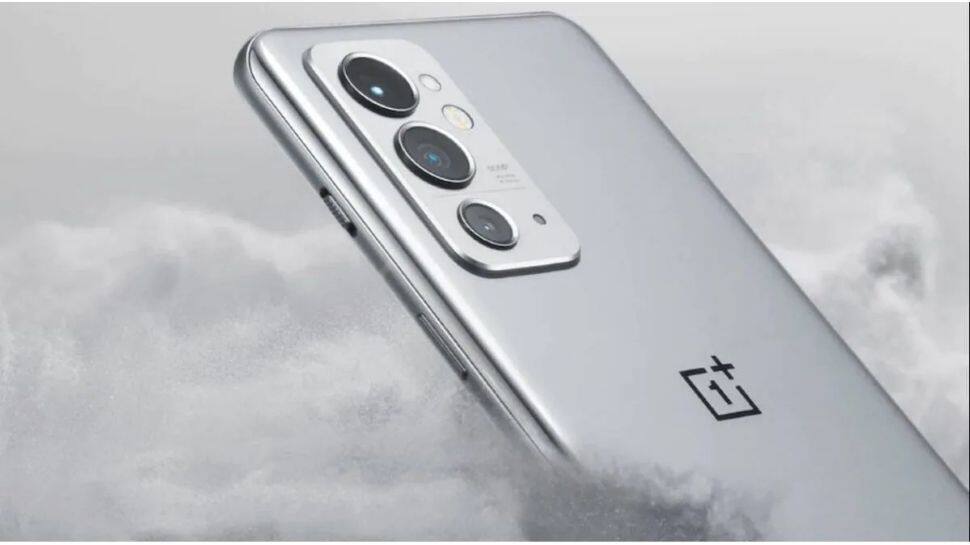 New Delhi: OnePlus, on Friday (January 14), launched the OnePlus 9RT 5G smartphone and Buds Z2 earphones. The smartphone is an upgrade to the OnePlus' performance-oriented R series.
"Designed solely with speed in mind, the 9RT 5G offers uncompromising features such as the powerful Snapdragon 888 processor, up to 600Hz of Touch Response Rate, and OnePlus` finest VC cooling system to date, redefining how we look at performance flagships," said Pete Lau, Chief Product Officer of OPPO and Founder of OnePlus.
OnePlus 9RT 5G Availability
OnePlus 9RT 5G is launched in two colors: Hacker Black and Nano Silver. The smartphone is launched in two configurations 8GB+128GB and 12GB+256GB, and will retail starting from January 16 for Amazon Prime members as part of early access on amazon.in.
OnePlus 9RT 5G Price
OnePlus 9RT 5G price starts at Rs 42,999 for the 8GB+128GB variant while the 12GB+256GB model will retail at Rs 46,999.
OnePlus 9RT 5G Performance
OnePlus 9RT 5G is powered by Qualcomm's powerful Snapdragon 888 processor. The smartphone will sport a 120Hz E4 OLED flat display and the 9 series flagship IMX766 sensor on the main camera.
OnePlus 9RT 5G smartphone also gets Warp Charger 65T, a large 4500mAh battery for all-day use and runs on the OxygenOS. The smartphone takes 15 minutes to charge from 1 per cent to 65 per cent, and 100 per cent in just 29 minutes, the company claims. Also Read: HCL Tech acquires Hungary-based IT firm Starschema for Rs 315 crore
For gaming, the OnePlus 9RT 5G comes with Tri-eSport Wi-Fi Antennas with an Adaptive Switch that reportedly provides an uninterrupted Wi-Fi experience. Moreover, the OnePlus 9RT 5G is powered by the Sony IMX766 Image Sensor. Also Read: 7th Pay Commission: Center govt employees may get bumper salary hike ahead of Republic Day
Live TV
#mute

Disclaimer: This post has been auto-published from an agency/news feed without any modifications to the text and has not been reviewed by an editor.

Source link