PUBG's Crafton sues 'Free Fire' maker Garena and Apple-Google
Krafton, the developer of the PUBG game, has filed a lawsuit against Garena, Apple and Google. Crafton has alleged that Garena imitated PUBG: Battlegrounds in the battle royale games 'Free Fire' and 'Free Fire Max'. Crafton has also accused Google of hosting videos on YouTube that show the gameplay of Garena's Free Fire and Free Fire Max. According to a complaint shared by The Verge, Crafton has filed a lawsuit against Garena, the developer of the Free Fire and Free Fire Max games.
Crafton has accused Garena of copying his popular battle royale title. Crafton has said that Garena has made "hundreds of millions of dollars" from sales from two games. Apple and Google have also made good money by distributing these games. Both the apps are still listed on Apple's App Store and Google Play Store.
Crafton claims that it took action against Free Fire and Free Fire Max on December 21. First, Garena was told to stop Free Fire and Free Fire Max. Garena refused to do so. Crafton also asked Apple and Google not to distribute both games on their platforms. But both these games are still listed on the App Store.
YouTube was also asked to remove several videos from its platform. These videos are also currently available on YouTube.
The lawsuit also mentions that Garena sold a game in Singapore in 2017. It is said to have copied PUBG: Battlegrounds. Crafton noted that there was no licensing agreement between the two gaming developers while the claims were settled.
According to data from Sensor Tower shared with The Verge, Free Fire earned $1.1 billion (about Rs 8,153 crore) from player spending in 2021, a 48% year-on-year increase. Crafton earned $2.98 billion (about Rs 22,087 crore) during the same period, a year-on-year increase of just 7 percent. It was told in this data that the Free Fire game was approaching PUBG in terms of popularity and earnings.

Disclaimer: This post has been auto-published from an agency/news feed without any modifications to the text and has not been reviewed by an editor.

Source link
OnePlus 9RT 5G with Snapdragon 888 in India: Price, Features, Specs | Technology News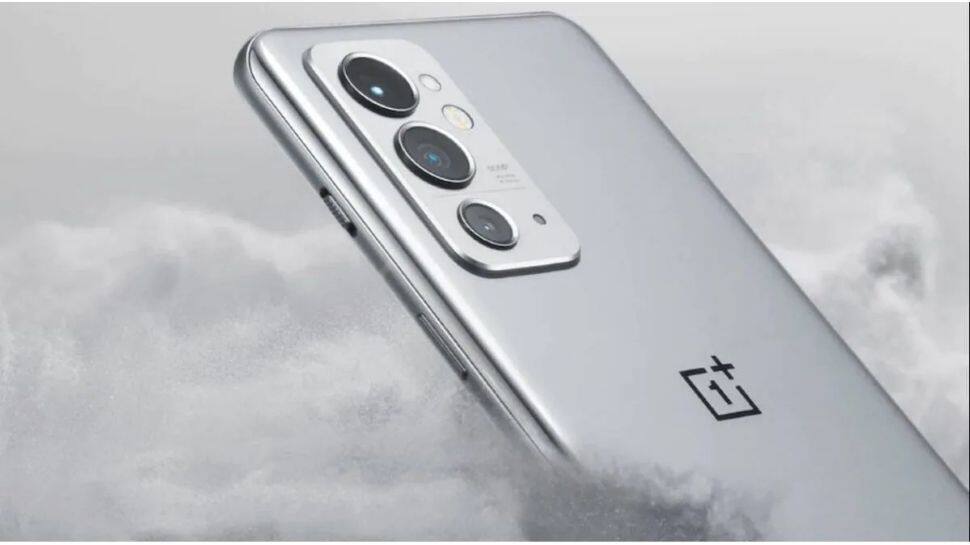 New Delhi: OnePlus, on Friday (January 14), launched the OnePlus 9RT 5G smartphone and Buds Z2 earphones. The smartphone is an upgrade to the OnePlus' performance-oriented R series.
"Designed solely with speed in mind, the 9RT 5G offers uncompromising features such as the powerful Snapdragon 888 processor, up to 600Hz of Touch Response Rate, and OnePlus` finest VC cooling system to date, redefining how we look at performance flagships," said Pete Lau, Chief Product Officer of OPPO and Founder of OnePlus.
OnePlus 9RT 5G Availability
OnePlus 9RT 5G is launched in two colors: Hacker Black and Nano Silver. The smartphone is launched in two configurations 8GB+128GB and 12GB+256GB, and will retail starting from January 16 for Amazon Prime members as part of early access on amazon.in.
OnePlus 9RT 5G Price
OnePlus 9RT 5G price starts at Rs 42,999 for the 8GB+128GB variant while the 12GB+256GB model will retail at Rs 46,999.
OnePlus 9RT 5G Performance
OnePlus 9RT 5G is powered by Qualcomm's powerful Snapdragon 888 processor. The smartphone will sport a 120Hz E4 OLED flat display and the 9 series flagship IMX766 sensor on the main camera.
OnePlus 9RT 5G smartphone also gets Warp Charger 65T, a large 4500mAh battery for all-day use and runs on the OxygenOS. The smartphone takes 15 minutes to charge from 1 per cent to 65 per cent, and 100 per cent in just 29 minutes, the company claims. Also Read: HCL Tech acquires Hungary-based IT firm Starschema for Rs 315 crore
For gaming, the OnePlus 9RT 5G comes with Tri-eSport Wi-Fi Antennas with an Adaptive Switch that reportedly provides an uninterrupted Wi-Fi experience. Moreover, the OnePlus 9RT 5G is powered by the Sony IMX766 Image Sensor. Also Read: 7th Pay Commission: Center govt employees may get bumper salary hike ahead of Republic Day
Live TV
#mute

Disclaimer: This post has been auto-published from an agency/news feed without any modifications to the text and has not been reviewed by an editor.

Source link
Haptic gloves for Quest 2 are a small step toward VR you can touch
My very first attempt at trying home VR haptic gloves was awkward. I stretched a pair of knitted gloves over my hands, adjusting little plastic tips, delicately screwing in holsters on the backs of large, plastic battery packs. I slotted Oculus Quest 2 controllers into slots over my gloves. Then, for a few minutes I was picking up robotic parts, pushing buttons and pulling levers in VR — and in a weird way, I felt little cables pulling back on my fingers, almost like puppet strings. I felt a clicking sort of resistance, as my fingers brushed a virtual soda can and crushed it. I could feel a semblance of what I was doing with my fingers.
The Senseglove Nova haptic gloves I wore are absolutely not for everyday Quest 2 owners. First of all, the gloves cost about $5,000. And second, they don't work with any of the Quest's ordinary apps and games. I had to sideload a demo app made to work with the gloves, which could be Bluetooth paired to the Quest 2 after I put it in developer mode. The gloves are primarily designed for Windows VR and AR headset users, but can also work with Quest headsets.
But the gloves bring up one of the weirdest challenges in VR right now: How do new controls evolve to become something everyone can find useful and actually get work done with?
VR extensions for your hands
The current VR landscape is filled with fun gaming headsets that can't be worn for very long, equipped with controllers that look like game console gamepads for your wrists. The Quest 2 controllers are what most VR controllers look like and — while they have analog sticks, buttons, and even track a bit of finger motion — they're made for games and maybe fitness, not work. Hand tracking without controllers already works with the Quest 2 and some other VR and AR headsets, but without any physical inputs, precise controls are still hard to pull off. Microsoft's Hololens 2, years old already, only uses hand tracking. Its designer, Alex Kipman, sees physical feedback like vibration as a necessary next step,
Facebook parent company Meta feels the same way and has already detailed future research efforts to make wrist-worn haptic feedback wristbands that can sense neural inputs, as well as larger-scale haptic gloves that use air bladders to create a sense of touch. Companies like HaptX already make advanced haptic gloves that create a variety of pressure sensations, but the gloves cost tens of thousands of dollars. I've never tried HaptX gloves (I hope to). The Senseglove Nova is the closest I've gotten so far.
The Senseglove Nova brings the cost down (relatively) and they're wireless, something that other larger-scale haptic gloves aren't. They use a combination of little cords that pull back on my fingers as I move them, simulating resistance and vibrations that feel like the buzzes on any smartwatch, phone, or game controller. The gloves arrived in a little briefcase, delivered to my house. They're weird, a little bulky, with a few hand-fastening clips. They feel like ski gloves with battery packs and hardware knitted in.
The gloves still require VR controllers to add proper motion sensing: The Quest 2 controller brackets I added are like little plastic loops that the Touch controllers slide onto. The gloves feel a little heavy and weird with the controllers on. Also, setting things up properly and launching the app means taking the gloves off and on, or asking someone for help.
Does it feel like touching things? Sort of, not really, sometimes
As I reach out to grab objects in the app, it's a familiar feeling based on my previous Oculus experience — after all, plain hand tracking does similar stuff. The difference happens when I make contact with virtual things. I feel a pulling on my fingers, like a puppeteer pulling my finger's marionette strings back. Plus, a clicky sort of vibration. It can either feel glitchy, or like making contact. The synchronization with in-world objects isnt always perfect in my brief demo.
It doesn't feel like I can "feel" the edges of things, or the nuance of an object. If I were blindfolded, I'd have no idea what any of these sensations even meant. It's designed now to be more of a helpful feedback system for the otherwise sensation-free world of hand tracking. Using the Quest controllers for tracking also improves the tracking accuracy over using in-headset cameras to look for your fingers and hands.
How will anything get better soon?
In VR, my biggest concern for things like "work" or using headsets as a type of monitor-extension for my computer is… can things get better than those clunky controllers? Putting them down and swapping to hand tracking works, but isnt ideal.
Companies like HTC have wrist-worn Vive Wrist Trackers coming this year that will work to enhance hand tracking in VR, but they're designed for business use and don't have any vibrating haptics. Facebook/Meta's wrist trackers for AR/VR may still be years away. Using experimental work apps like Horizon Workrooms, which admirably tried to map my laptop keyboard and display into VR, can work… sometimes.
Haptic gloves are a VR dream as old as the 90s cyberpunk books I read as a kid, or every Ready Player One-alike VR future utopia/dystopia. That said, I was fine with taking the gloves off again after a few minutes of demoing, gently wiggling my fingers out of the knitwear, careful of the spaces between the plastic and cables. We're not there yet. But devices like the Senseglove Nova are showing the struggles still ahead in finding the right way to figure it all out.

Disclaimer: This post has been auto-published from an agency/news feed without any modifications to the text and has not been reviewed by an editor.

Source link
Fortnite Is Coming Back To iPhones Via Nvidia GeForce Now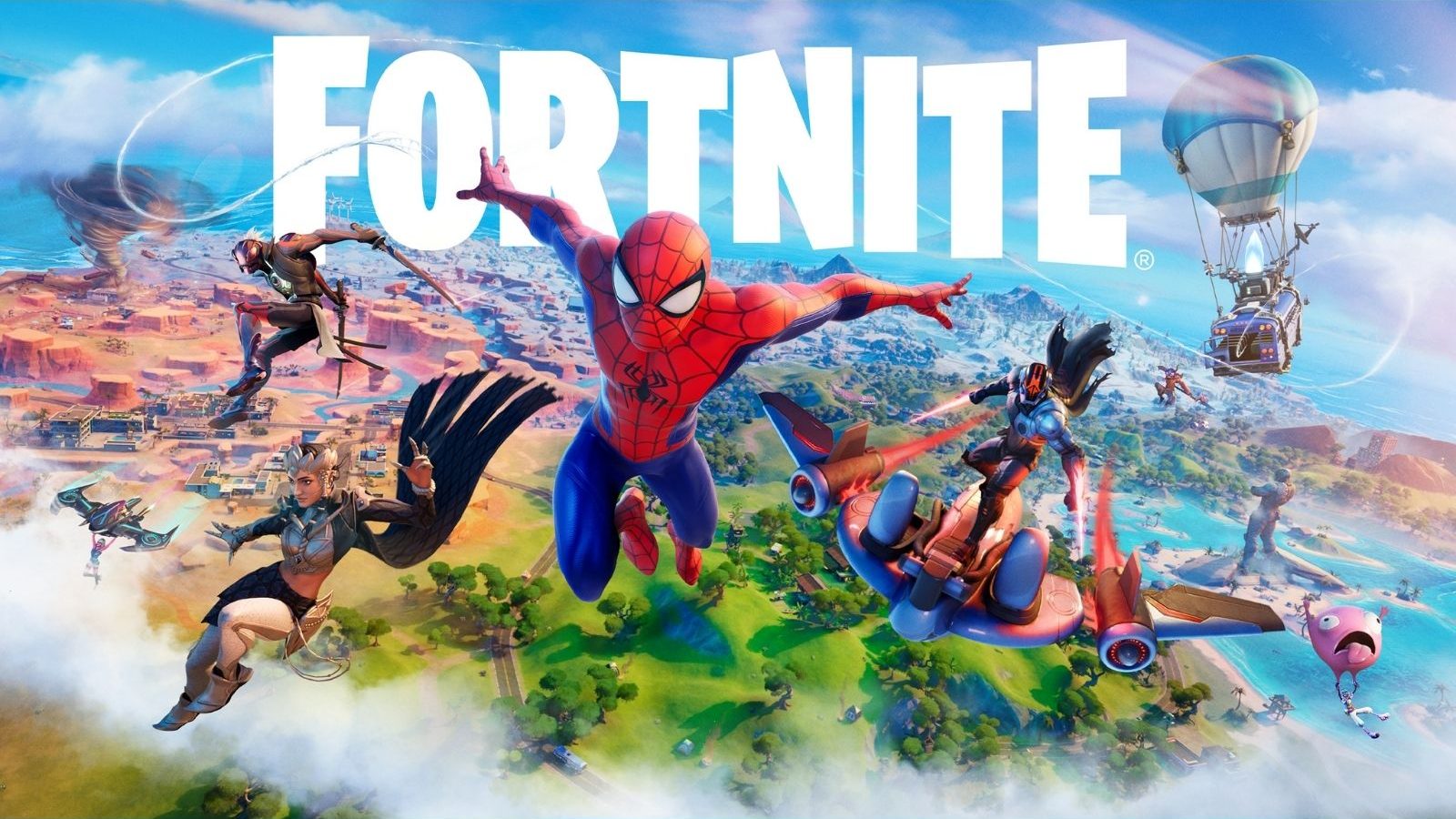 Fortnite was launched in 2018 through a partnership with publisher Tencent. (Image Credit: Epic Games)
One can register for a GeForce NOW membership and sign up to become eligible for the closed beta once the experience starts rolling out next week.
IANS

Last Updated:

January 14, 2022, 18:54 IST

FOLLOW US ON:
Nvidia's GeForce Now cloud gaming service is bringing Fortnite to both Android and iOS via a closed beta starting next week. "Starting next week, Fortnite on GeForce Now will launch in a limited-time closed beta for mobile," Nvidia announced in a blog post. GeForce Now members can sign up for a chance to join the Fortnite limited-time closed beta for mobile devices .
One can register for a GeForce NOW membership and sign up to become eligible for the closed beta once the experience starts rolling out next week. Upgrade to a Priority or RTX 3080 membership to receive priority access to gaming servers. A paid GeForce Now membership is not required to participate.
GeForce Now will be available via browsers on Android and iOS, allowing players to play many games without having to download and install them first. Earlier, the company's official website in China said it is ending the 'test' version of the game in the region.
Fortress Night was launched in 2018 through a partnership with publisher Tencent. No exact reason has been given why Fortnite China is suddenly being shut down. Only a few months ago, the Chinese government introduced new laws that prevent under 18 years from playing more than three hours per weekend.
Read all the Latest News, Breaking News and Coronavirus News here.

Disclaimer: This post has been auto-published from an agency/news feed without any modifications to the text and has not been reviewed by an editor.

Source link