Indian Origin Ceo Who Is In Command Of The Digital World In The Hands Of These Indians These People Including Parag Aggarwal Sundar Pichai Are Involved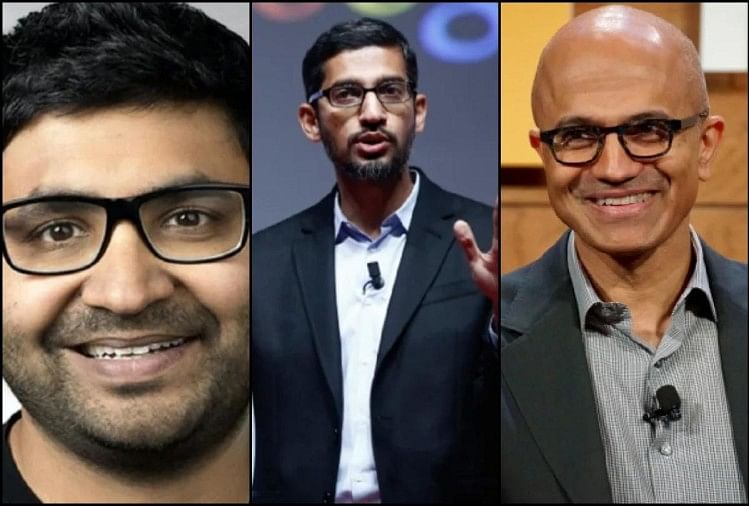 Business Desk, Press24 News, New Delhi
Published by: Deepak Chaturvedi
Updated Tue, 30 Nov 2021 11:09 AM IST
Summary
Command Of Digital World In Indian Hands: The world's largest search engine, Google, technology company Microsoft, computer hardware company IBM, computer software company Adobe, professional services company Deloitte, currently in the post of CEO of the world's largest companies. are in possession.
Indian CEO among world's biggest companies
– Photo : Press24 News
Expansion
Indian-origin Parag Agarwal was appointed to the post after Jack Dorsey resigned from the post of Twitter CEO on Monday. At present, the command of the digital world is in the hands of Indians at this time. Be it Microsoft or Google, Adobe or IBM, all companies are working at the behest of Indians. Now a new name of Parag Agarwal has been added to it. Let us know which other Indians are included in this list, who are playing their danka all over the world.
Parag Agrawan appointed as CEO of Twitter

After the co-founder of Twitter, Jack Dorsey, one of the world's most prominent social media sites, resigned from his post, its command has now come in the hands of Indian-origin Parag Agarwal. Parag has been appointed as the new CEO of Twitter. Prior to this, Parag Agarwal was posted as Chief Technology Officer (CTO) in the company. After joining the company as an engineer in 2011, he traveled to the CTO and has now sat on the CEO's chair. He has studied engineering from IIT Bombay and PhD from Stanford University, California.
Sundar Pichai's secret in Google

Sundar Pichai is the CEO of the world's largest search engine. Sundar Pichai was appointed CEO of Google company in the year 2015. Today his order is considered in Google. Sundar Pichai joined Google in the year 2004.
Microsoft is headed by Satya Nadella

Along with Google and Twitter, in the software company Microsoft also, everything is done at the behest of Indian descent. Satya Nadella of Indian origin is also posted on the CEO of Microsoft. Hyderabad-born Nadella was appointed CEO of the company in 2014 and continues to hold the position.
Arvind Krishna, CEO of IBM

In the world's well-known computer hardware company IBM, the post of CEO is in the hands of Indian-born Arvind Krishna. Arvind was born in Andhra Pradesh, India and was made the CEO of IBM Company in the year 2020. Talking about writing, Arvind Krishna has completed his engineering studies from IIT Kanpur.

Many more big names included

Apart from these, there are many other Indian people who are sitting as CEOs in big companies and are making India proud. These include California-based Adobe CEO Shantanu Narain, VM Wear CEO Raghu Raghuram. Now adding Parag Agarwal's name in this list is definitely not less than a big achievement for India.
Disclaimer: This post has been auto-published from an agency/news feed without any modifications to the text and has not been reviewed by an editor.
What is the matter of doing 'modeling without covering your head' in Kartarpur Gurdwara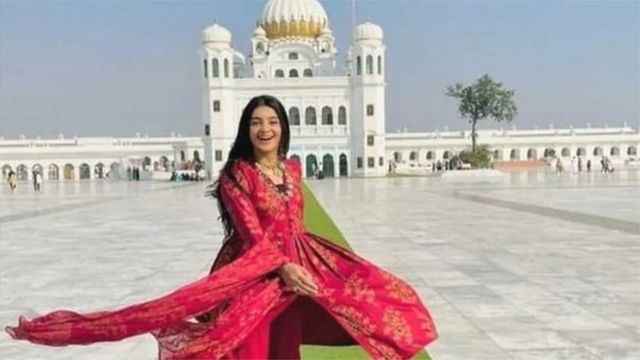 After a photograph of a Pakistani designer clothing ad shot at Gurdwara Darbar Sahib in Kartarpur in Pakistan surfaced, it has been criticized on social media in Pakistan and India.
Here let us tell you that it is not forbidden for women to take pictures or go to the Gurudwara, but keeping the head covered at this place is an important rule that both men and women follow.
After being criticized, the model has apologized to the Sikh community in a message on social media and said that it was not a modeling shoot.
She wrote, "I recently posted a picture on Instagram which was not a part of any shoot. I went to Kartarpur only to learn about history and Sikhism. Not to hurt anyone's sentiments. But still, if I have hurt anyone or they feel that I have not respected their religion, then I apologize for that."
How did the case come to light
It is worth mentioning that Indian journalist Ravinder Singh Robin had complained about this matter on Twitter, tagging the Prime Minister of Pakistan Imran Khan and the Ministry of Religious Affairs.
He wrote, "A Lahori woman in the Gurdwara premises has modeled for women's clothes without covering her head, which has hurt the religious sentiments of many Sikhs."
He wrote that not only was the shooting done but it was also shared on social media.
In response, Pakistan's Information and Broadcasting Minister Chaudhry Fawad Hussain has written that 'the designer and model should apologize to the Sikh community. Kartarpur Sahib is a religious place and not a film set."
The Punjab Police in Pakistan, in response to Ravinder Singh Robin's tweet, has said that it is investigating all aspects of the matter and the brand and model are being questioned.
There was a lot of protest on social media about the picture, after which 'Mannat Clothing' issued a clarification on it on their account saying that they did not get this shoot done and the picture came from third party.
Despite this, he accepted the mistake that he should not have posted this picture and now he has removed that picture.
apologies from the model
After the criticism, the model wrote in a message on social media that 'When I went there I saw Sikhs and other people taking pictures and I also took many pictures of them for those people. I made friends there. Sikhs are very generous and loving people. I can never intentionally hurt them."
"I have a lot of respect for Sikhism and I want to apologize to the entire Sikh community. All these pictures are just a part of the memory that I went there. Nothing more and nothing less, although I would like to see these things in the future." I'll care more about it."
He has finally appealed to share his post so that 'people can know that I did not do this intentionally.'
Criticism in India
Manjinder Singh Sirsa, leader of Shiromani Akal Dal in Delhi and chairman of Delhi Sikh Gurdwara Prabandhak Committee, has demanded action from the Pakistan government and Pakistan Prime Minister Imran Khan after a picture of a model shooting a cloth surfaced.
Manjinder Singh made many tweets regarding this and wrote, 'Such behavior and method cannot be tolerated in the place of Guru Nanak Dev Ji. Can she do this kind of work at her religious place in Pakistan?'
Along with this, he appealed to the Government of Pakistan that strict action should be taken against the model.
It is worth mentioning that such incidents have happened in India and Pakistan in the past, on which a lot of protest has been expressed.
There was also an uproar over the shooting in Lahore's historic Badshahi Mosque, while a case was filed against actress Saba Qamar and singer Bilal Saeed for shooting a song at Masjid Wazir Khan.
In this way, about which scene in a temple in India, the OTT platform Netflix's boycott was talked about.
A user named Mastura Hijazi wrote on social media, "Desecration of religious places is strictly prohibited in Islam. This woman and the brand she is advertising should be punished under the law of Pakistan."
A user Suhaib Nihal wrote, "I hope the government will take cognizance of this. Nobody is allowed to insult anyone's religious places."
Mohammad Osama from Pakistan wrote, "This is very rude. Respect for all religions is necessary. We stand with the Sikh community."
Disclaimer: This post has been auto-published from an agency/news feed without any modifications to the text and has not been reviewed by an editor.
IPL 2022 retention rules: IPL 2022 retentions and updates all you need to know about players list and new captains

New Delhi

All the current eight franchises have to inform the Board of Control for Cricket in India (BCCI) by this evening as to which four cricketers they are going to retain in view of the mega auction to be held before IPL 2022. After the names of the retained players are finalised, the two new franchises Lucknow and Ahmedabad will get a chance to pick three players from December 1 to 25, followed by an auction in January.
Rahul can be the captain of Lucknow
According to the report of Cricbuzz, KL Rahul is looking for a new franchise. In such a situation, the team of Lucknow can add him as a captain. The Pandya Brothers i.e. Hardik and Krunal are unlikely to be retained by Mumbai, so the Ahmedabad franchise can contact both of them. Shreyas Iyer wants to go to the new team, so his name is also sure to come in the auction pool. Shikhar Dhawan has also not been retained by Delhi, so Gabbar can also be rich in the auction.
IPL Retention: From Rahul to Warner… 10 players who will fight to pick up
Which names can be confirmed in which team?

Delhi Capitals: Captain Rishabh Pant, Prithvi Shaw, Axar Patel, Enrich Nortje (South Africa)
Mumbai Indians: Captain Rohit Sharma, Jasprit Bumrah, Suryakumar Yadav, Kieron Pollard (West Indies)
Chennai Super Kings: Captain Mahendra Singh Dhoni, Ravindra Jadeja, Ruturaj Gaikwad and Moeen Ali (England)
KKR: Varun Chakravarthy, Andre Russell (West Indies), Venkatesh Iyer, Sunil Narine (West Indies)
Royal Challengers Bangalore: Virat Kohli, Yuzvendra Chahal, Glenn Maxwell (Australia)
Sunrisers Hyderabad: Only Kane Williamson is sure to be retained.
Punjab Kings: The team can retain Mohammed Shami, Mayank Agarwal and Arshdeep Singh.
Rajasthan Royals: Sanju Samson and Jos Buttler may be retained.
What is the retention rule of IPL 2022 auction, which player will go to which team, know everything
player retention rules

Each franchise has the option to retain a maximum of 4 players.
Maximum 3 Indians and maximum 2 foreigners can be retained
Or two domestic and two foreign can be retained
Two new teams can choose a maximum of 3 players (two Indians and one foreigner) from the pool
Right to match option will not be there in IPL 2022 auction
Rs 90 crore purse may be up for auction, which was 85 crore in last season
IPL Retention 2022 RCB: Despite retaining 4 players, RCB will not get the captain yet? That's what giants believe
What is the calculation of salary cap?As you have already read above that 10 teams have got a purse of 90 crores. If a team retains all four players, then Rs 42 crore will be deducted from the fund. 33 crore will be deducted on three retentions. Retaining two players will cost Rs 24 and retaining one player will cost Rs 14 crore.
IPL retention
Disclaimer: This post has been auto-published from an agency/news feed without any modifications to the text and has not been reviewed by an editor.
India Condemn Human Rights Violations In Syria At Unsc – Unsc: India expresses concern over human rights violations in Syria, says need to maintain sovereignty and integrity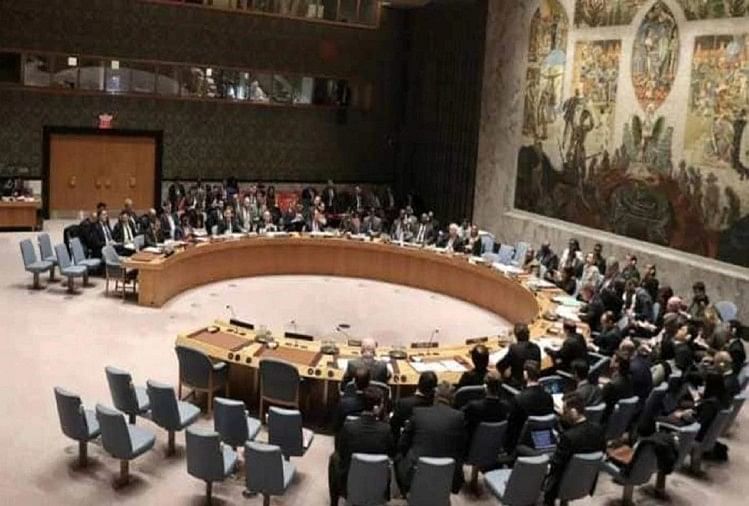 News Desk, Press24 News, New Delhi
Published by: Pranjul Srivastava
Updated Tue, 30 Nov 2021 10:29 AM IST
Summary
Prateek Mathur, counselor of India's Permanent Mission to the United Nations, has said that there is a need to maintain the integrity and sovereignty of Syria.
Expansion
India has again expressed concern over the human rights violations and violence taking place in Syria. During the UN General Assembly meeting on Monday, India's Permanent Mission Counselor Prateek Mathur said that India has always expressed its concern over the violence in Syria and human rights violations there.
This meeting of the United Nations Security Council was convened to determine the accountability of Syria. In this, concerns were expressed about the punishments being given in Syria and the crimes being committed there and it was described as a matter of concern to the international community. As members of the Security Council, representatives of Estonia, France, Britain, the United States, Belgium, Canada, Germany, Georgia, the Netherlands and other countries attended this meeting.
Prateek Mathur, who attended the meeting on behalf of India, said that the situation of terrorism has arisen in Syria due to change of power and external support by armed groups. We believe that the security and stability of Syria can only be achieved by maintaining its sovereignty and integrity.
Estonia's Permanent Representative Sven Jurgens, who presided over the meeting, said the armed conflict in Syria has reached two decades. The demonstrations and demands for democratic reform are being suppressed by force. Syrians are being oppressed and international law is being violated there. He said that there is a need to stop the atrocities in Syria and take action against the perpetrators.
Disclaimer: This post has been auto-published from an agency/news feed without any modifications to the text and has not been reviewed by an editor.