Yogi Adityanath: #GoBackYogi is trending on Twitter amid the foundation stone laying of Jewar airport, why is Gujjar society angry with Modi-Yogi? – Gujjar community angry and trending go back yogi on twitter amid jewar airport foundation stone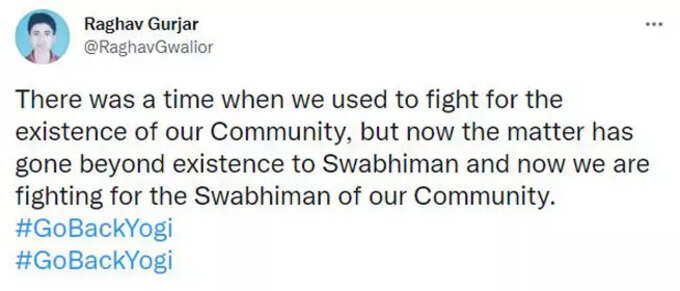 Highlights
There is a trend on Twitter against Uttar Pradesh Chief Minister Yogi Adityanath since morning.
Yogi is being accused of insulting Gujjar society through #GoBackYogi.
Demand to name Noida International Airport after 'Gurjar Samrat Mihirbhoj'
Noida
On one hand, Bhumi Pujan is being done at Jewar Airport in Greater Noida, while on the other hand, the Yogi government is being opposed on Twitter. Go Back Yogi (#GoBackYogi) is trending on Twitter. More than 25 thousand people have tweeted on this. Actually, people of Gurjar community are demanding to name Jewar Airport as Samrat Mihir Bhoj International Airport. Not only this, the Gujjar community has also announced a boycott of PM Modi's foundation stone program.
A user named Raghav Gurjar wrote on Twitter, 'There was a time when we used to fight for the existence of our community but the matter has now reached beyond existence to self-respect and now we are fighting for the self-respect of our society.
A user named Piyush Gurjar wrote, 'We strongly demand to rename Jewar Airport as Gurjar Samrat Mihir Bhoj International Airport. If it doesn't happen then #GoBackYogi. We Gurjars will not tolerate any kind of mischievous activity with our history.
Similarly, the Twitter handle team named Gurjar Ekta Team tweeted, 'Brahmin Gurjar Dalit Jat Yadav is all sad, everyone voted for Yogi Sarkar in Hindu name but got Thakurwad in the end.'
A poster is going viral on Twitter in which it is written, 'Save Gurjar history. In Dadri episode, he tried to tamper with Gurjar history by putting soot on the face of Gurjar society and insulted Gujjar society. Noida Jewar Airport should be named as Gurjar Samrat Mihirbhoj in honor of the patriotic Gurjar society.
Why is the protest happening?
On 22 September, CM Yogi Adityanath had unveiled the statue of Emperor Mihir Bhoj in Dadri. There is a protest against painting black on the word Gurjar written on its rockboard. The Akhil Bharatiya Gurjar Parishad Sangathan had publicly demanded an apology from CM Yogi for this and had announced that if this had not happened, then on November 25, during the foundation stone laying and public meeting of Jewar International Airport, PM Modi and CM Yogi were given black flags. will be shown.
Announcement of boycott of BJP in elections
Recently, there was a Mahapanchayat of Gujjars in the ground of Mihir Bhoj PG College, Dadri, in which it was done that if CM Yogi does not apologize in the matter of removing the word Gurjar from the statue of Mihir Bhoj, then his society will oppose BJP in the assembly elections. Will do Gujjar leaders had claimed that the sentiments of the society have been hurt due to black paint on the word Gurjar. He had also announced not to celebrate Diwali this year.
Gujjars are considered to be the corevote bank of BJP.
Gujjar leaders had claimed that the sentiments of the society have been hurt due to black paint on the word Gurjar. He had also announced not to celebrate Diwali this year. The population of Gujjars in Noida is said to be around 5 lakh. He is also considered a traditional voter of BJP in western UP.
Yogi Adityanath in jewelery
Disclaimer: This post has been auto-published from an agency/news feed without any modifications to the text and has not been reviewed by an editor.
66 Medical Students In Dharwad Test Positive For Covid-19, Police Sealed Two Hostels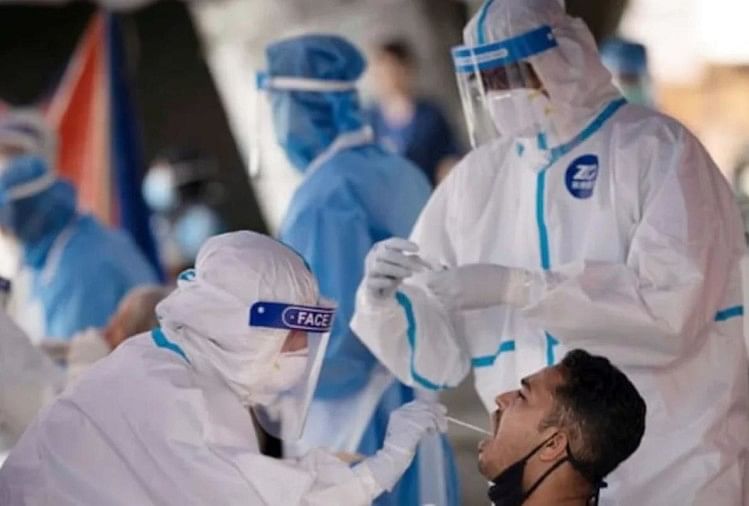 Education Desk, Press24 News
Published by: Vartika Tolani
Updated Thu, 25 Nov 2021 02:40 PM IST
Summary
In Karnataka's SDM Medical College, 66 students have got corona report positive. The administration has sealed the building. However, the number of infected students may increase right now.
symbolic picture
– Photo : Social Media
Expansion
The corona report of some employees along with 66 students at SDM Medical College near Dharwad came positive on Thursday. The district administration has declared the college hostel as a containment zone.
Most of the students have mild symptoms and are undergoing treatment at their hostel on the college campus near Sattur. All the infected students have been shifted to one block of the hostel and those whose reports are yet to come, have been shifted to another block. The entire hostel has been sealed and the area has been declared a containment zone. Health officials of Dharwad district have been deployed to monitor the situation and policemen have also been deployed to prevent any entry or exit in the hostel and sealed area.
Dharwad Deputy Commissioner Nitesh Patil said a total of 270 students have been tested for the infection, of which 66 tested positive till Thursday morning. Tests for other students and staff will be done on Thursday. Measures will be taken to test all the medical staff of the Medical College and Hospital.
It is said that the college had recently organized a fresher's party to welcome the MBBS first year students and the infection may have spread later. Students from other states are also studying in medical colleges and it is not yet clear how the infection spread to a large number of students.
Patil said that disinfection, sanitisation, providing food to infected patients and quarantined students and other measures have been taken. "I will also visit the college to inspect the measures taken to contain the spread," he said.

The college administration said that all the students have been vaccinated, though the district health department will investigate it on Thursday.
Disclaimer: This post has been auto-published from an agency/news feed without any modifications to the text and has not been reviewed by an editor.
kab khatm hoga corona: explained why covid-19 may enter in endemic stage by 2022 when no one worry about its outbreak : Will the worry of new wave of corona end with 2022?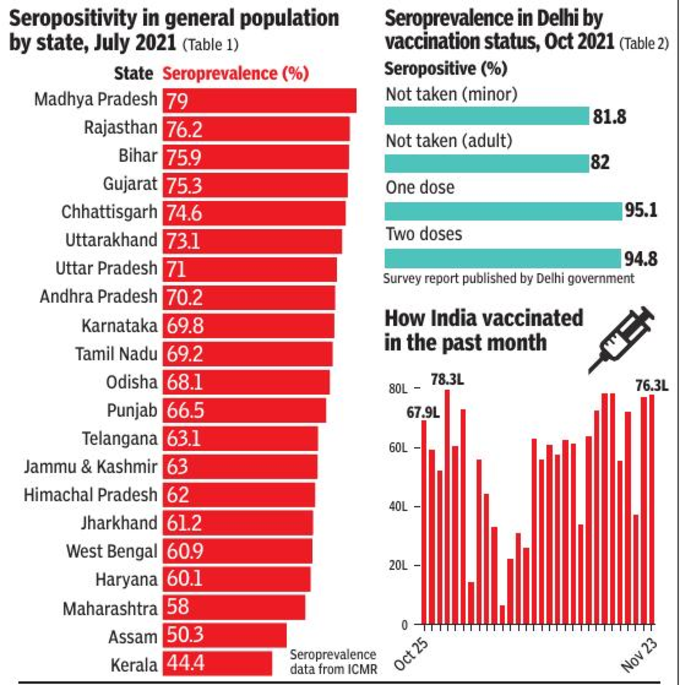 Highlights
Due to massive infection and vaccination, now signs of corona progress towards endemic stage.
In countries like America, UK where vaccination coverage is excellent, the epidemic will be weak.
Apart from this, due to infection, even in countries with natural immunity in a large population, corona will be weak like India.
New Delhi
The corona pandemic is about to enter its third year. With this, it seems that Covid-19 has now reached the endemic stage. This means that it will continue to spread among people, but it will be less severe and it can also be predicted that there will be a risk of infection in a certain area or a certain type of people. According to experts, with time this disease will become like common diseases like flu and common cold. But this phase will start at different times in different places. The impact of this disease on the population will be determined mainly by two factors – vaccination coverage and mutation of the virus.
First of all, the corona epidemic is likely to be neutralized in countries where vaccination coverage is excellent, such as the US and UK, or countries where the infection has resulted in immunity against corona within a large population, such as India. In this context, the huge figures of infection in India can also prove to be a ray of hope.
In July, the Indian Council of Medical Research conducted a sero survey across the country. According to him, 70 percent sero-prevalence was found in 8 states, ie 70 percent of the people surveyed had antibodies against corona. Dr T Jaiban John, Head and Retired Professor, Department of Clinical Virology and Microbiology at CMC Vellore, told our associate newspaper The Times of India, "We can say that we have reached the endemic stage. But it is not because of vaccination but because of natural infection.
According to the sero survey report published last month in Delhi, which was devastated during the second wave, more than 90 percent of the population got immunity against Corona. That is, the possibility of a new wave in the national capital is very less provided that no new variants come to the fore. The survey also shows that vaccination has created strong immunity in people.
Variants and Intensities
Scientists often use the term R0 to measure the spread of a virus. This means that on average, the number of people infected with the virus is spreading the disease. In the case of the delta variant of Corona, the Rnot ranged from 6 to 7 i.e. on an average, 6 to 7 people got the disease from one infected.
The delta variant has affected countries such as Singapore and China where vaccination rates are very high but natural immunity (immunity arising from infection) was low as restrictions like strict lockdown were in place. Vaccination coverage is still low in Russia. The Delta variant has caused a lot of havoc there in recent months.
Epidemiologist Neil Ferguson of Imperial College London recently told news agency Reuters that Britain was also hit by the Delta variant. He has warned that due to the corona virus, there may be more deaths than average due to respiratory diseases for the next 2 to 5 years.
Trevor Bedford, a virologist at the Fred Hutchinson Cancer Center in the US, predicts that a light wave of corona may be seen in the US this winter. In 2022-23, Corona may reach the endemic stage there.
tightening the grip on the virus
Epidemiologist Maria van Kirkhove, who led the WHO Kovid-19 response, told Reuters this month, 'We think that from now until the end of 2022, we can control this virus … by then we can control the infection. Will be able to significantly reduce the cases of seriousness and death. However, there should not be a single case of corona in the world, reaching here is still a long way off. The rapid spread of the virus, its ability to mutate and its associated unpredictability are making this task more challenging.
According to experts, at present the best way is to vaccinate as many people as possible. This will give the government time to formulate a long-term strategy to deal with Corona. Especially for the potential endemic phase, time will be available for strategy.
Along with vaccination, treatment through antiviral drugs is also proving effective. If necessary, booster doses of the vaccine should be given. Assuming that corona is now a reality of our everyday life, it is necessary to make covid appropriate behavior a habit.
Disclaimer: This post has been auto-published from an agency/news feed without any modifications to the text and has not been reviewed by an editor.
Up Assembly Election 2022 Etah Chai Par Chunavi Charcha Coverage News Updates In Hindi – Up Election 2022: Election discussion on tea in Etah, the trader explained the inflation maths, said- If the cylinder becomes Rs 1800 then…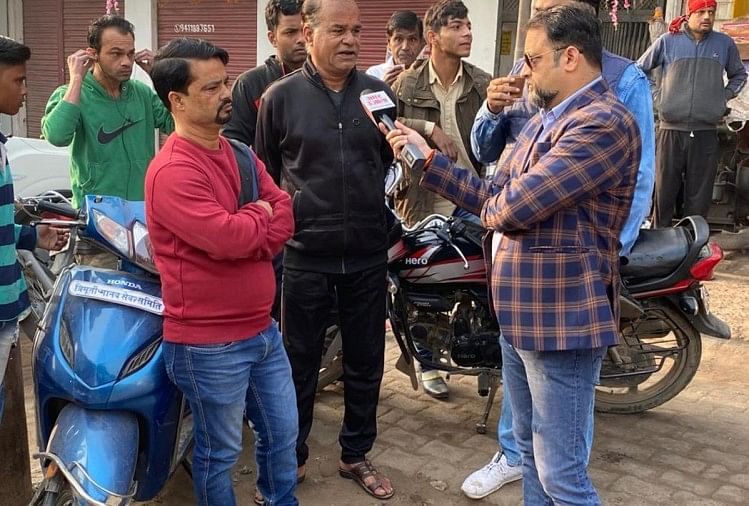 Summary
The election chariot of 'Press24 News', 'Satta Ka Sangram' reached Etah today through different districts of western Uttar Pradesh. Here in the discussion on tea, people openly expressed their views on electoral issues.
Common people engaged in election discussion on tea in Etah.
– Photo : Press24 News
Expansion
A large number of traders, farmer leaders, women and common people participated in the discussion on tea in Etah. Everyone openly talked about the work done in Etah and the shortcomings. Many people appreciated the work of the government. He said that very fast development work has been done under the Yogi government. Roads, electricity system, education system, law and order have improved as compared to earlier. At the same time, some people surrounded the government raising the issue of inflation, corruption. Read who said what?
Disclaimer: This post has been auto-published from an agency/news feed without any modifications to the text and has not been reviewed by an editor.