Noida Jewar International Airport Bhoomi Pujan Today Live News Update Pm Modi Perform: Read All Updates And Developments – Jewar International Airport Bhoomi Pujan Live: Preparations intensified before the arrival of the Prime Minister, some people put under house arrest, some buses deployed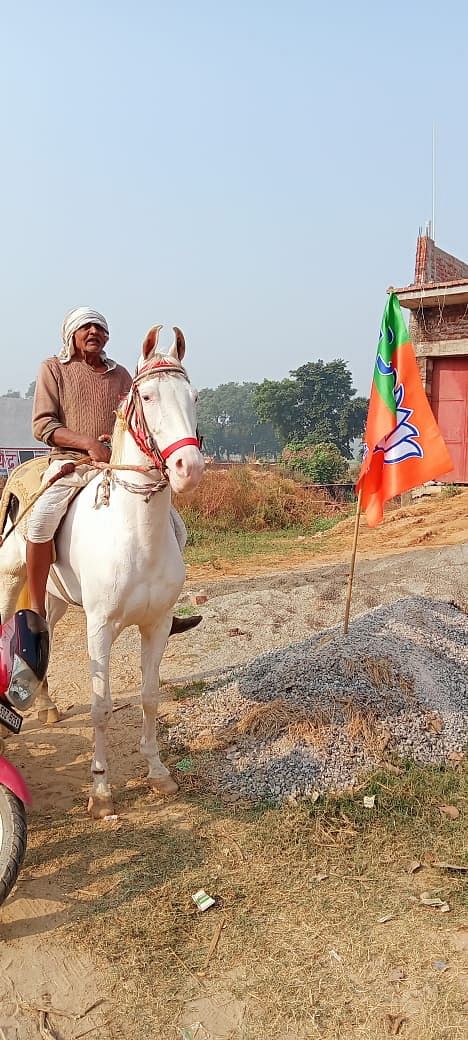 10:42 AM, 25-Nov-2021
Elders going to public meeting by horse
Brajmohan, a resident of Sabota, went to the public meeting on a horse to hear the Prime Minister.
10:23 AM, 25-Nov-2021
Roadways buses have been set up to bring people from Jewar town. At the same time, waiting for the people going for the Prime Minister's jewelry rally on the railway road of the city.
10:18 AM, 25-Nov-2021
Private school buses deployed to bring displaced farmers to the meeting place
Buses of private schools of Noida-Ghaziabad arrived to take the displaced farmers from Jewar Bangar Model Township to the meeting place. It is the responsibility of government teachers to take people safely to the meeting place.
10:03 AM, 25-Nov-2021
team of doctors posted in kailash hospital
In view of the health security of the Prime Minister, the team of specialist doctors at Kailash Hospital is on alert mode since morning. Along with this, there is also a huge gathering of police force here.
09:57 AM, 25-Nov-2021
Road side markets closed
To keep the traffic system smooth, the roadside market in Jewar has been closed since morning. Police is taking all necessary steps so that there is no lapse in the security of the Prime Minister.
09:44 AM, 25-Nov-2021
RLD District President under house arrest
Rashtriya Lok Dal (RLD) district president Bhupendra Chaudhary also told that the police have placed him under house arrest. They are not being allowed to leave the house.
09:41 AM, 25-Nov-2021
Opponents were placed under house arrest by the police
Police are on full alert for Prime Minister Narendra Modi's program coming to Jewar to lay the foundation stone of Noida International Airport. Police has sent notices to those who announced to oppose PM Modi's program. They have been blinded by going to the homes of such people in the early hours of Thursday itself. Police has reached the house of Azad Samaj Party's Noida district president Ravindra Bhati. He said that he has been placed under house arrest. He had announced to oppose the program of Prime Minister Narendra Modi.
08:52 AM, 25-Nov-2021
Jewar Airport: Preparations intensified before the arrival of the Prime Minister, some people were placed under house arrest, somewhere buses were deployed
Prime Minister PM Modi will lay the foundation stone of Jewar International Airport today. This will be the largest airport in the continent of Asia to be built on 6200 hectares. One of its great features will be that it will be pollution free. This will be the fifth international airport of Uttar Pradesh. In the first phase, two runways will be built in 1334 hectares. In the first phase, 12 million passengers are expected to travel. Apart from cargo facility, the airport will also have MRO system.
Disclaimer: This post has been auto-published from an agency/news feed without any modifications to the text and has not been reviewed by an editor.
US decision to make oil cheaper may lead to conflict with OPEC; India, China were also persuaded by Biden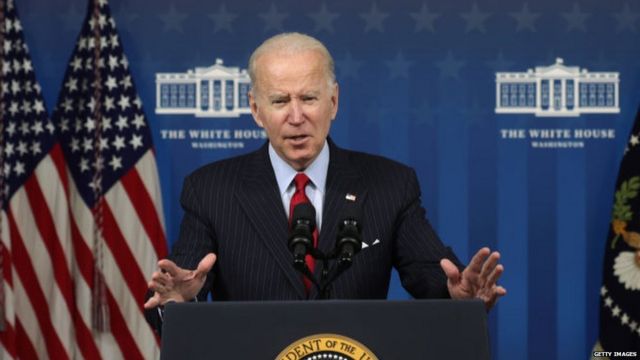 The US announced on Tuesday that it would release 50 million barrels of crude oil from its "strategic reserves" to reduce the price of petrol, so that it would bring relief to the American people.
This concrete step of his was not limited to America only. The Biden government managed to persuade other major economies such as China, Japan, Britain, India and South Korea to do the same. Obviously, this helped in increasing the supply of oil in the market.
For the past year and a half, there has been an agreement between the member countries of the Organization of the Oil Producing Countries (OPEC) and Russia (all in all, 'OPEC Plus'). Through this, its production was also reduced after the price came down significantly due to reduced demand for oil due to Corona.
These major producers of crude oil are trying to keep the market under control to increase its prices.
America tried to persuade OPEC member countries to increase oil production rapidly after the effect of Corona subsided. But these countries say that they will increase their production gradually and only in limited quantities.
According to analysts, the decision taken by the US government to deal with such a situation is unprecedented. In the opinion of these people, trying to reduce prices through strategic reserves can lead to tension between the US and OPEC countries.
emergency reserves of oil
The US built its Strategic Petroleum Reserves (SPR) in 1975, two years after the Arab-Israeli war. In fact, angry with the Western countries supporting Israel in the 'Yom Kippur War', Arab countries banned the sale of oil to Western countries. This caused an economic crisis then.
Due to this, by 1974, the price of crude oil had quadrupled and there was a shortage of oil in America.
At the same time, the US decided to establish strategic reserves of crude oil to protect itself from the volatility and supply disruptions of the world's oil market.
After that other big consumers of crude oil also did the same thing. But America's strategic reserves are the largest in the world. At present, its capacity is about 62 million barrels. It has been built in several caves excavated between Baton Rouge (Louisiana) to Freeport (Texas).
America has resorted to this emergency reserve many times in the past. He did this during the Gulf War of 1991 or Hurricane Katrina in 2005.
In other emergencies, the US supplied crude oil to many of its refineries on "borrowing" until the situation returned to normal. This happened when the supply of crude oil was affected due to some reason. However, no such situation exists as of now.
Ra'ad Al Qadiri, managing director of Energy, Climate and Resources at Eurasia Group Consultancy, told the PRESS24 NEWS: "This is a very unusual move. Whenever the US first decided to release oil from SPR, there was no major supply interruption. It did this in 2011, when Libya's oil exports came to a halt after the end of the Gaddafi regime.
Al Qadiri says, "The US uses these reserves at similar times. The US has extracted a small amount of oil from the SPR in the past. He always did this only when there was an interruption in the supply of oil. He never extracted oil in such a large quantity to reduce the price.
effort to reduce inflation
Al Qadiri also points out that the US did not take such a step in 2008, when oil prices then reached historic levels of about $ 150 a barrel. Right now the price of an oil is just a little over $80 a barrel.
But the Biden administration is eyeing other figures. In a statement, the White House said, "American consumers are feeling the impact of increased oil prices on their home heating bills and businesses with gas stations, as oil supplies often fail to meet increasing demand after the pandemic." Enhanced."
The average price of petrol in the US on this Tuesday was US$3.40 per gallon. In this way, its price has increased by 62% in the last one year. A year ago its price was only $ 2.11. In a country like America, where oil is the main source of energy, it matters a lot. Oil meets about 35 percent of America's total energy needs.
If we also add to this the supply constraints due to the epidemic, then since October of last year till now, inflation has increased by 6.2%. This figure of inflation is the highest in the last 30 years.
Biden said in his message from the White House on Tuesday, "Today we are going to take a big step to reduce the price of oil. This is an effort that will spread all over the world. This will give you access to the gas station. "
Biden's decision also a political signal
If the extraction of crude oil from America's strategic reserves is an extraordinary step, but it becomes even more extraordinary that it is being taken in collaboration with many countries. This had not happened since the end of Gaddafi's power in Libya in 2011.
Despite this, it is not clear whether this initiative will lead to a significant reduction in oil prices, or if it does, how lasting it will be.
In fact, on Tuesday, the prices of Brent crude (Europe's standard rate of crude oil) and WTI (US standard rate) increased instead of incident.
Analysts believe that the market had already expected that the US was about to announce the withdrawal of oil from its strategic reserves.
Well, the actual impact of this move will depend on two things. The first is how oil is released into the market and second, how the OPEC plus countries react to it.
Alkadiri says about this, "The real question of time is when and how soon these oils are able to come in the market. If its full quantity comes at the same time, then the price of crude oil will have a significant impact. But as this plan is implemented. It will take several months to come, given that it has been made. And it is not yet clear how much oil the government will be able to release immediately."
However, he cautions that the purpose of this decision of Biden is something else than reducing the rate of oil. He says, "Instead of reducing the price of oil, the government is trying to show that they are trying their best to reduce inflation."
It can also be understood by trying to connect other countries of America. In fact, the Biden government is trying with this initiative to make its image such that it is also trying to reduce the price of oil at the international level.
Al Qadiri points out that other countries are also struggling with inflation, but they are coming with America so that their relations can be better than that. He points out that China has already used up its strategic reserves. This was done to deal with inflation and other problems. But now if he is coming with America, it is because he wants that his tension should be reduced.
However, the contribution of many countries that took the initiative with America would be much less than that. For example, Britain will issue only 1.5 million barrels from its reserves, while Japan will issue only 42 million barrels.
The ball is now in OPEC+ countries' court.
Biden's latest initiative could create tension with 'OPEC Plus' countries. OPEC Plus had already warned before taking this step of America that it was unnecessary step. He said that if large consumers of crude oil use their strategic reserves, then their member countries will also take action on it.
Many analysts, such as Peter Flynn of Chicago-based consultancy firm Price Futures, believe such initiatives usually do not yield results.
"History shows that the withdrawal of crude from the SPR will only have a short-term effect. And this move is an open declaration of an oil war with OPEC Plus," he told Reuters news agency.
In April 2020, the member countries of OPEC Plus signed an agreement. Under this, they have to gradually increase the supply of crude oil in the market. According to this, the supply of oil can only increase by 4 lakh barrels every month.
However, even this increase will not happen on its own. This can happen only when, after evaluating the increase, the governments put their stamp on it.
"It's designed as a tool to manage the market every month," says Al Qadiri. He believes that when supply is low, prices should go up, but not too much.
He explains that the concern of OPEC Plus countries is that due to excess supply, oil reserves will be very high next year. By the way, OPEC+ countries will meet again at the beginning of next month to decide whether to do the already fixed increase in production or not. If OPEC Plus does not decide to increase production, then it will help to stop the fall in crude oil prices from Biden's initiative.
"The ball is now in OPEC Plus's court," says Al Qadiri.
Disclaimer: This post has been auto-published from an agency/news feed without any modifications to the text and has not been reviewed by an editor.
Chennai Super Kings retain MS Dhoni: CSK dhoni ko agle 3 IPL seasons ke liye karegi retain; MS Dhoni News: CSK will retain Dhoni for the next 3 seasons, will Suresh Raina's journey in the franchise end?

New Delhi

There is big news for the fans of MS Dhoni, the captain of former Indian captain and current IPL champion Chennai Super Kings. If reports are to be believed, he will not only be seen playing in the yellow jersey for IPL 2022, but also for the next 3 seasons. On the other hand, there is no good news about Suresh Raina. Like Jai-Viru from the beginning, the pair of Dhoni and Raina, who were part of CSK, may break.
In fact, as per the Indian Express report, the franchise will not retain Raina. Apart from Dhoni, the franchise is set to retain all-rounder Ravindra Jadeja and opener Ruturaj Gaikwad, who played a key role for CSK to win the 2021 IPL title. As per BCCI rules, each team is allowed to retain a maximum of four players.

Video: MS Dhoni will play the last match in Chennai, expressed his desire in the big hall
CSK are also in talks with England all-rounder Moeen Ali to retain him. BCCI secretary Jay Shah had said that the next season of IPL will be played in India. In such a situation, CSK feels that Ali can be a successful player on the slow and turning wicket of Chennai. If Ali does not agree to stay, CSK will have left-arm medium pacer Sam Curran as their fourth retained player.
Dhoni was asked, will you play in IPL next year? Mahi started counting the months in the fingers
The franchises have to submit their list of retained players by November 30 and the IPL mega auction will be held next month. It is no surprise that CSK retaining Dhoni, especially when he brings brand value to the team. At a recent CSK event, Dhoni had confirmed that his last T20 match would be in Chennai, putting an end to the speculations that his IPL career would be over.
MS Dhoni News: Will MS Dhoni play in IPL 2022? Chennai Super Kings made a big announcement
He had said, 'I have always planned my cricket. My last ODI in India was in Ranchi. Hopefully my last T20 will be in Chennai. It could be in the next year or five years. I do not know.' CSK are also likely not to retain Suresh Raina for the first time. He did not get a place in the team even in the knockouts of IPL 2021.
CSK can retain these players
Mahendra Singh Dhoni, Ravindra Jadeja, Ruturaj Gaikwad, Moeen Ali/Sam Karan
Are you sad about the first loss to Pakistan in the World Cup? Listen to 'Baba' MS Dhoni, the mind will become light
MS Dhoni News: CSK will retain Dhoni for the next 3 seasons, will Suresh Raina's journey in the franchise end?
Disclaimer: This post has been auto-published from an agency/news feed without any modifications to the text and has not been reviewed by an editor.
Delhi Rk Puram Toxic Gas Leakage Latest News Update Today: There Was Chaos Due To Complaints Of Burning In The Eyes And Suffocation Five Admitted To Hospital – Delhi Rk Puram Gas Leakage The complaint caused panic, five people hospitalized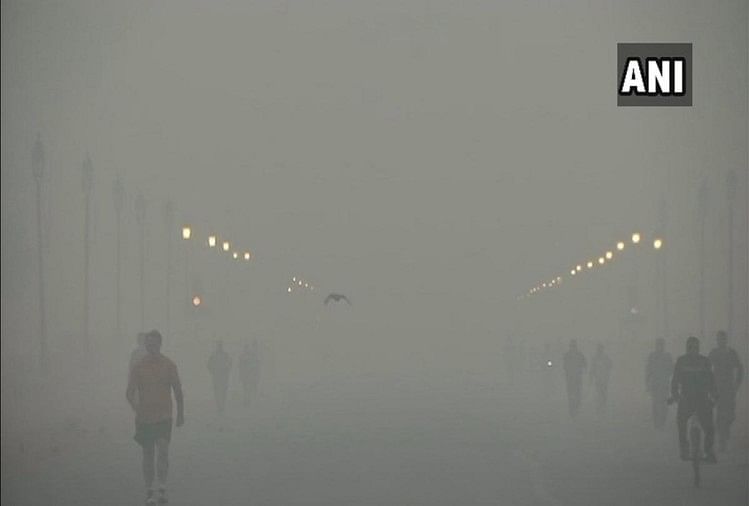 Press24 News Network, New Delhi
Published by: Dushyant Sharma
Updated Thu, 25 Nov 2021 10:10 AM IST
Summary
Immediately the police was called. Police admitted five people to Safdarjung Hospital. Senior police officers reached the spot late in the night.
Delhi RK Puram gas leak
– Photo : ANI
Expansion
There was chaos in the Ekta Vihar slum area located in RK Puram area of ​​Delhi late on Wednesday night due to complaints of suffocation and burning in the eyes. Immediately the police was called. Police reached the spot and immediately admitted five people to Safdarjung Hospital. Senior police officers reached the spot late in the night after getting the information. People have claimed that poisonous gas has spread in the area. Police said that the situation is under control now.
Five people were admitted to the hospital after they complained of burning sensation in their eyes due to exposure to the poisonous gas late last night, police said. Fire brigade vehicles, two ambulances and Delhi Disaster Management Authority (DDMA) teams have reached the spot. Now the situation is under control.
Police said that there has been no complaint of gas cylinder fire or smoke rising from anywhere in Ekta Vihar area. Still, necessary action is being taken. Till late night there was a stir in Ekta Vihar and people were coming out of their homes.
Disclaimer: This post has been auto-published from an agency/news feed without any modifications to the text and has not been reviewed by an editor.