Is it easy for China to put pressure on Taiwan due to conflict with India?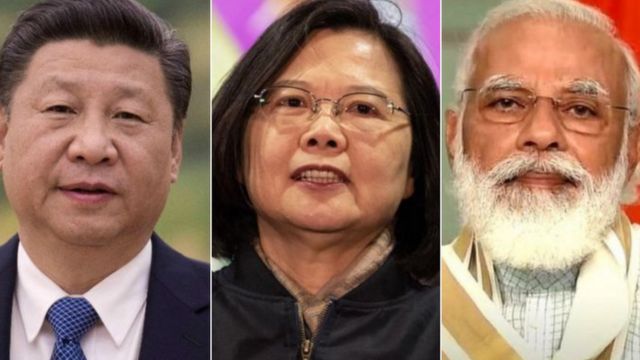 Rupsha Mukherjee
East Asia Expert, PRESS24 NEWS Monitoring
Chinese military activities in the Gulf of Taiwan have increased in recent times and border tensions with India have also increased in the past few years. After both these incidents, there is speculation that China may take advantage of its confrontation with India to strengthen its claims on Taiwan.
Earlier this month, the People's Liberation Army (PLA) conducted combat exercises near Taiwan. China considers Taiwan its own 'rebel province'. The military exercise was seen as a response to the visit of US lawmakers to Taiwan.
On the other hand, close to the border with India, Chinese soldiers are training with special weapons and equipment for warfare in the high Himalayan regions.
America's warning to 'China should not play with fire'
Taiwan has always believed that Taiwan is a part of it. China calls it the One China Principle. In recent months, the same One China principle has dominated China domestically and internationally.
China's state media has heavily highlighted President Xi Jinping's warning to America not to 'play with fire'. On November 16, President Xi Jinping and President Joe Biden had a virtual meeting where the two discussed mutual cooperation and controversial topics.
On the other hand, Taiwan's ruling Democratic Progressive Party (DPP) has been seeking military help from the US against China. The party has been committed to maintaining Taiwan's autonomy.
The South China Morning Post wrote on November 21, "The DPP is promoting Taiwan's distinct identity and fueling anti-China sentiments. Taiwan's political wind is in favor of the status quo and there is little space for freedom advocates." Is."
Meanwhile, since early November, people on China's social media site Weibo have been speculating whether China will wage war against Taiwan.
Border tension with India
After the bloody conflict with the Indian Army in Galwan, Eastern Ladakh in the year 2020, China has increased the number of troops and weapons in that area.
On October 19, the South China Morning Post quoted a military source as saying that China has deployed more than 100 advanced long range rocket launchers along the border with India. The newspaper has described it as a preparation for any possible stress in winter.
On the other hand, India is preparing to complete a long tunnel to connect Ladakh with Kashmir. Through this tunnel, Indian soldiers and military equipment can be transported to the border for twelve months even during temperatures below zero degrees.
It has also been said in the media reports that India will also deploy military drones in high altitude areas.
hard trial
Looking at history, China's disputes with India and Taiwan have been of different types. But according to the current global politics, both the countries are in the same alliance and both have common interests.
The National Congress of the Communist Party of China is to be held next year. Before this, Xi Jinping would like to have an undisputed hold on the party. Struggle with India and Taiwan could easily get him the post of party general secretary once more.
India's News18 website wrote on November 11, "It is possible that China's action against India has to do with Taiwan. Attacking Taiwan by crossing the 160-km-long gulf is still a challenge. In comparison, the war in the Himalayas." it's easy."
China and the US are currently embroiled in a bitter political tug-of-war in the Indo-Pacific region.
There is a military alliance between Taiwan and America and Taiwan also gets help from Japan. On the other hand, India is a part of the Quad. Apart from India, the Quad includes the US, Japan and Australia. This alliance is considered an anti-China platform.
US intervention is possible
However, despite being a member of the Quad, the US would not want to be directly involved in any border dispute between India and China.
In this sense, experts believe that America's ability to support its allies can be questioned and this will also help China on the dispute with Taiwan.
India has kept itself aloof from the tug-of-war between Taiwan and China. Perhaps the motive behind this is to avoid further complicating the already existing disputes with China.
Apart from a few courtesy messages, diplomatic relations between India and Taiwan are negligible.
In the coming days, it has to be seen whether India changes its stand on Taiwan or not. In December, both India and Taiwan will be part of the US conference on democracy. China has not been called for this meeting.
,PRESS24 NEWS Monitoring Reports and analyzes news published in TV, radio, web and print media around the world. You PRESS24 NEWS Monitoring News Twitter And Facebook But you can also read.)


Disclaimer: This post has been auto-published from an agency/news feed without any modifications to the text and has not been reviewed by an editor.
priyanka chopra 10 witty replies: 10 Times When Priyanka Chopra witty replies Shut Down People on foreign platforms

Priyanka Chopra Jonas may have settled abroad after marriage, but she is still a desi at heart. Everyone is convinced of his wit (Priyanka Chopra's 10 Most Witty Replies). Priyanka, who got the status of a global star from Bollywood superstar, has proved herself in Hollywood with her hard work and dedication. The special thing is that Priyanka, who is progressing on the path of success, never compromises on her soil and pride. In the past few years, there have been at least 10 such occasions in different interviews, when she has proved by her statement on foreign soil that she neither talks nonsense nor likes to listen.
1. In an interview, Priyanka Chopra was being asked questions to be searched on Google. There was a question in this sequence, 'Is Priyanka Chopra Hindi?'

Hindi is a language. I am Hindu, which is a religion. There is difference between both. It would be better if you read and write a little.
Priyanka Chopra
2. In this interview, there was a different Google question from Priyanka Chopra – Has Priyanka Chopra been Miss Universe?
No, I was Miss World 2000 and you must google it.
Priyanka Chopra
3. Priyanka Chopra added 'Jonas' to her name after marrying Nick Jonas. In an interview, he was asked, 'Why did you change your name after marriage?'
I have changed the name, not the identity. I have a different identity of my own. I'm a bit of a traditional girl. I like to call myself Priyanka Chopra Jonas. I am a bit old school.
Priyanka Chopra
4. On 'The Wendy Williams Show' Priyanka was asked why she is seen alone on the red carpet, why not with her date?
Why do you always need a date? I always feel that there is no need for this on the red carpet. My time, my outfit. Like a strong independent woman.
Priyanka Chopra
5. Chelsea asked Priyanka on her show, 'You were the only actress in Bay-Watch who does not run in slow motion on the beach wearing a swimsuit, what would you say?'
Yes, you can guess that it is not possible for me to be in that kind of shape for the film for four months. Maybe those actors don't eat anything.
Priyanka Chopra
6. Chelsea asked Priyanka on the same show, would you ever want to be with your 'Bay-Watch' co-star Zac Efron or Dwayne Johnson?
Why are you asking me such questions? Never. It's a bit too much.
Priyanka Chopra
7. Chelsea asks Priyanka Chopra in this show, did you know English before coming to New York?
I will tell a fact. About 10 percent of us Indians can speak English. This happened to about 1.3 million people. This is more than the total population of many countries of the world.
Priyanka Chopra
8. During the Rachel Ray show, Priyanka was asked if she can speak her dialogues easily while watching 'Bay-Watch' co-stars Jack and The Rock (as both are very handsome)?
Yes, absolutely. Because I am the villain in the film.
Priyanka Chopra
9. At a Global Education and Skills Forum in Dubai, Priyanka Chopra was asked, 'Suppose a girl slaps a boy for his stupidity. As a feminist, I have never seen you raise your voice against male exploitation. Then where is your equal? God forbid, but if a man slaps a woman it is considered a crime! But if on screen a girl slaps a man, where do you equate it?'
Men and women are physically different. There is no debate about it. When we speak of equality and opportunity, we are mentally talking about equality. That doesn't mean we want to be like a 200-pound guy and fight him and beat him. We are talking about getting jobs equally here. Talking about becoming CEO. When you reach the age of 50 and you are a mother of three children, then no one will ask you how you will manage all this. All I am saying is that I can be both a CEO and a mother simultaneously. So when a girl slaps a guy who teases her, she deserves it.
Priyanka Chopra
10. On 'The Late Show with Stephen Colbert', Priyanka Chopra was asked, 'Why do you object to the word 'Bollywood'?
Many Indian actors do not like the word Bollywood. I think the meaning of Bollywood has been narrowed down to Zumba class across the world. It's like you stop anyone and ask if you have heard about Bollywood? His answer would be, yes, I have just taken a Bollywood class.
Priyanka Chopra
'I am pregnant', Nick Jonas was blown away after listening to Priyanka Chopra during the roast!
Oh! So did Priyanka Chopra remove husband Nick's Jonas surname from Instagram for this reason?
Priyanka Chopra stopped speaking on the rumor of divorce, said her heart in the comment for Nick Jonas
Disclaimer: This post has been auto-published from an agency/news feed without any modifications to the text and has not been reviewed by an editor.
Who Is Priyanka Gandhi Targeting? Within Six Months, 10 Top Congress Leaders Of Up Left The Party, Know Who Is Where Now Within six months, 10 big Congress leaders of UP left the party, know who is where?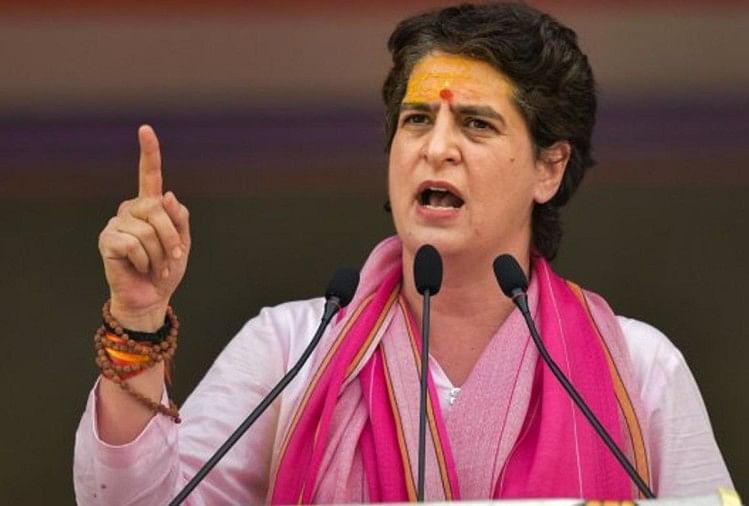 Summary
The Congress seems to be falling apart in Uttar Pradesh just before the assembly elections to be held next year. This is happening when, under the leadership of Priyanka Gandhi, a different atmosphere is being created in the entire state regarding the Congress. In such a situation, is leaving the party's old and strong leaders part of any political strategy?
Priyanka Gandhi has suffered a major setback after 10 leaders left the party just before the elections.
– Photo : Press24 News
Expansion
Aditi Singh, MLA from Sonia Gandhi's stronghold Rae Bareli, has quit the Congress and joined the BJP. In the last six months, 10 big Congress leaders have left the party. Of these, six leaders have joined the Samajwadi Party, two have joined the BJP and two have joined the TMC.
Just before the assembly elections, several veteran leaders leaving the party one after the other is not a good message for the Congress. The question is also arising that after all, who is trying to weaken the Congress? Why Samajwadi Party and TMC, which once stood shoulder to shoulder, are breaking Congress leaders and getting them included in their party? Is this a political strategy to weaken Priyanka Gandhi? Read sequentially, which leaders of Uttar Pradesh have left the Congress within these six months and what do political experts think about Priyanka Gandhi's leadership?
Disclaimer: This post has been auto-published from an agency/news feed without any modifications to the text and has not been reviewed by an editor.
COVER STORY: How an attempt was made to defame Sikhs by becoming a Sikh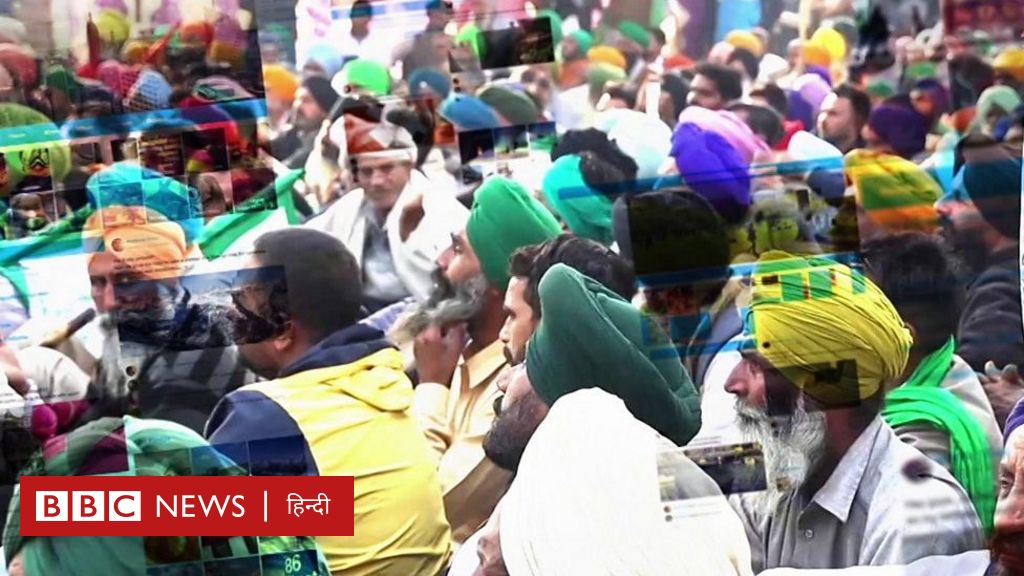 COVER STORY: How an attempt was made to defame Sikhs by becoming a Sikh
Bills that took back all three agricultural laws were approved. But a new report claims that Sikh protesters involved in the farmers' movement were targeted and launched a derogatory campaign by creating fake profiles of Sikhs on social media.
Disclaimer: This post has been auto-published from an agency/news feed without any modifications to the text and has not been reviewed by an editor.