Google Doodle for Thanksgiving celebrates togetherness
On the fourth Thursday of November, Americans traditionally pause to reflect and be grateful for the bountiful blessings we have in our lives. For many, that value is rooted in warm and much-anticipated gatherings with family and friends.
Following last Thanksgiving, when get-togethers were muted by the coronavirus pandemic, Google is marking this year's celebration of all that we're grateful for with an animated doodle that reflects togetherness. In Thursday's Google Doodle, which is reminiscent of the 1950s movie theater intermission ad Let's All Go to the Lobby, the standard fixins of a traditional Thanksgiving dinner happily join in a joyful march.
The Doodle's holiday parade is led by a gravy boat (because everyone is actually tracking its progress around the table) and includes an ear of corn, a yam, a potato, a slice of pumpkin pie and a cranberry.
The annual tradition of giving thanks, which this year marks its 400th anniversary, was formalized by President George Washington in 1789 and became a federal holiday under President Abraham Lincoln in 1863. The date of Thanksgiving changed to the fourth Thursday in November under President Franklin D. . Roosevelt in 1941 and is now synonymous with turkey, stuff and the annual day-after Black Friday bargain hunting.
Happy Thanksgiving. Now, let's eat!
It's been more than 20 years since the search giant first marked the holiday with simple turkey clip art in 1998.

Disclaimer: This post has been auto-published from an agency/news feed without any modifications to the text and has not been reviewed by an editor.

Source link
Here's How These Will Help You Chat Better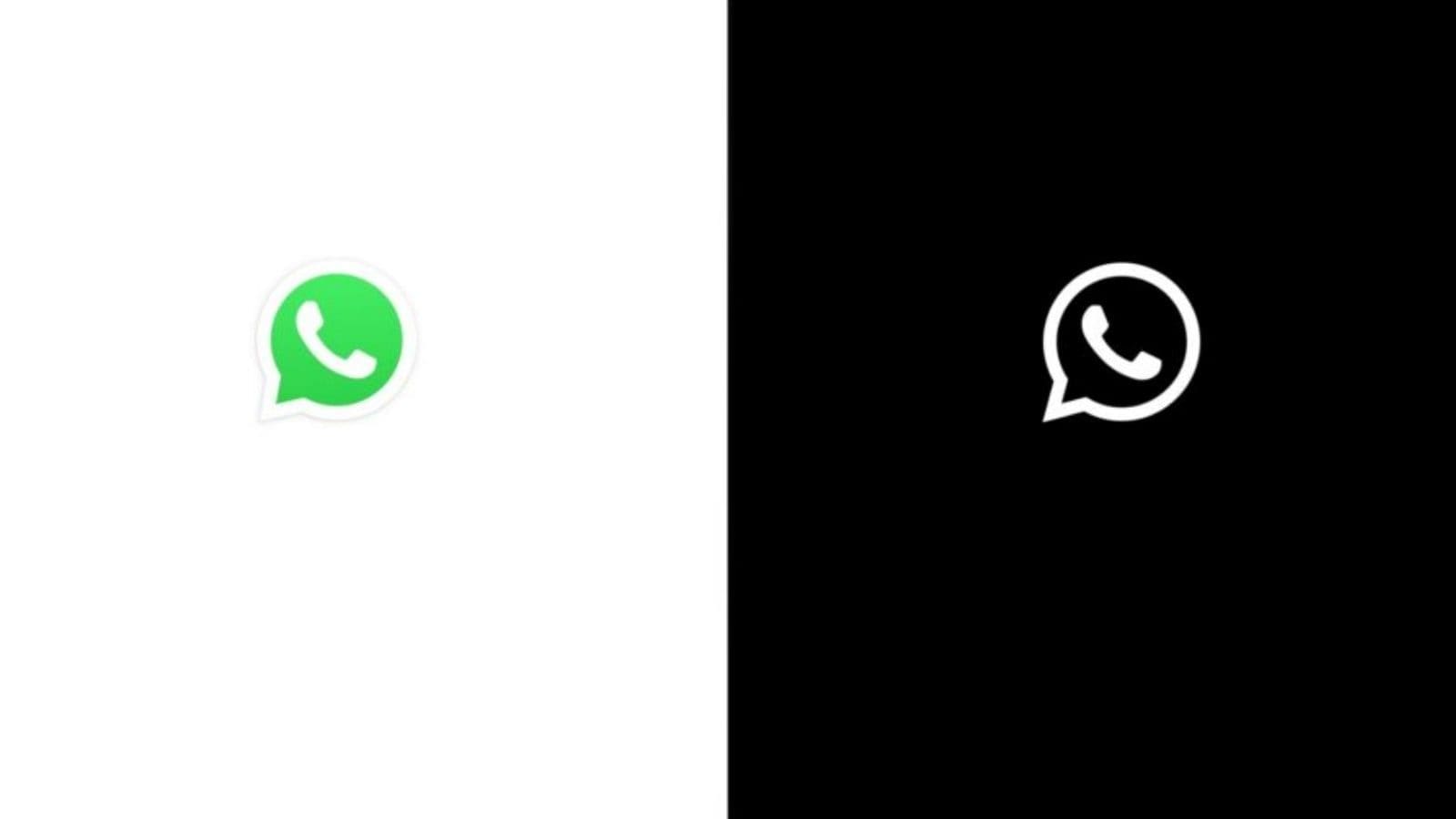 WhatsApp is one of the most popular instant messaging apps in the world. With billions of users using the app every day, WhatsApp keeps pushing new features and updates in order to keep things interesting. The company is currently reportedly working on a host of new features that pertain to usability, privacy, and other things. WhatsApp recently brought a custom sticker-making tool for WhatsApp web, which is also reported to come to the mobile and desktop apps soon. Let us take a look at all the upcoming features on the Facebook (now Meta)-owned instant messaging app.
1. Time-limit for deleting messages
Most recently, WhatsApp was reported to be changing the time-limit for users to delete their messages. Currently, WhatsApp allows you to delete messages that are up to 1 hour, 8 minutes, and 16 seconds old. Now, the company has been spotted testing a time-limit of 7 days and 8 minutes. Earlier, it was reported that WhatsApp is removing a time-limit for deleting messages, but that seems to have changed(https://www.news18.com/news/tech/whatsapp-is-testing-these-two-features- to-make-app-more-useful-4481639.html), according to the latest development.
2. Playback controls for audio messages
WhatsApp will also soon allow users to adjust the playback speed of audio messages or voice notes. According to a recent find from WhatsApp tracker WABetaInfo, users will be able to increase the playback speed by 2x on voice notes. However, users will still not be able to reduce the playback speed, and the same option is also unavailable with voice notes.
3. Privacy setting for Last Seen, Profile Photo
The Meta-owned instant messaging app is also testing a feature that will allow users to hide their Last Seen, profile photo, and Status from specific contacts. The feature is being tested on the beta versions of both Android and iOS. WhatsApp currently gives users three options – to show their Status, Profile Picture, and Last Seen to "Everyone," "Nobody," and "My Contacts." The report in WABetaInfo has now said that WhatsApp will add a new option that will be "My Contacts…Except," and will allow users to select who all to hide their last seen status and profile picture from.
4. Photo editor
WhatsApp is also bringing an in-app photo editor to its app, starting with WhatsApp Web. The company announced the feature officially earlier this month, saying that it is working on bringing the photo editor to WhatsApp web. With the new feature, users will be able to add stickers and text or crop and rotate their photos from any WhatsApp screen.
5. Sticker Maker for mobile app
After the company launched the new sticker-maker for WhatsApp web, there are now reports of the same coming for the mobile app. Currently, WhatsApp only allows users to send stickers using pre-loaded or third-party sticker packs. However, a recent report in 91Mobiles hints that the company may allow iOS and Android users to create their own stickers soon.
Read all the Latest News, Breaking News and Coronavirus News here. Follow us on Facebook, Twitter and Telegram.



Disclaimer: This post has been auto-published from an agency/news feed without any modifications to the text and has not been reviewed by an editor.

Source link
Bitcoin mining increasing the electricity load in Texas, USA
Bitcoin mining is booming in the second largest state of America, Texas. Due to this the demand for electricity in Texas is continuously increasing. This state's grid operator, the Electric Reliability Council of Texas (ERCOT), expects the energy load to increase fivefold in two years. ERCOT has said that it will have to increase the electricity generation by 5,000 MW due to the consumption of crypto mining and data centers. The crypto industry in Texas is already consuming up to 1,000 MW of electricity.
Texas has emerged as a hub for bitcoin mining after China banned all crypto-related activities. A major reason for banning crypto mining in China was the high consumption of electricity in it. In Texas, crypto miners are being offered incentives such as tax exemptions and sales tax credits for up to 10 years.
Two of the world's largest crypto mines are being built in Texas. However, residents of Texas are not happy with this. He says that there is a shortage of electricity in Texas and the reason for this is bitcoin mining. In February this year, the Texas Electricity Board faced stiff opposition over a lack of electricity supply.
People were suffering a lot during the winter season due to lack of electricity supply. Many industries also had to be closed due to this reason. However, ERCOT had then said that the supply of electricity has been interrupted due to inclement weather.
Texas residents are concerned about further load on the already heavy load on the power grid system. A research report states that cryptocurrency mining hardware is continuously working and this has increased energy consumption.
There is also the risk of pollution from crypto mining. Between January 2016 and June 2018, the mining activities of the four major cryptocurrencies are estimated to have generated about 13 million tonnes of carbon dioxide emissions.
Efforts have begun in recent months to use green energy resources to reduce the pollution caused by the mining of crypto. For example, El Salvador, the first country in the world to legalize bitcoin, plans to use geothermal energy from volcanoes for bitcoin mining.

Disclaimer: This post has been auto-published from an agency/news feed without any modifications to the text and has not been reviewed by an editor.

Source link
Twitter conducting first shopping livestream on November 28 | Technology News
San Francisco: Micro-blogging site Twitter is hosting its first shopping livestream on November 28, the company has announced.
The company said that while watching a Live Shopping stream on Twitter, people can take several actions that make the shopping experience on Twitter seamless.
"We are conducting our first test of Live Shopping in collaboration with Walmart, where they will be kicking off Cyber ​​Week with singer, songwriter, dancer and social media superstar Jason Derulo for the first-ever shoppable livestream on Twitter," the company said in a blogpost.
"Starting at 7pm ET on Sunday, November 28, people can watch and shop from Walmart (on iOS and desktop), where Jason will host a 30-minute variety show highlighting electronics, home goods, apparel, seasonal decor, surprise special guests and much more," it added.
Livestreaming on Twitter gives businesses the power to engage with their most influential fans and adding the ability to shop into this experience is a natural extension to attracting and engaging with receptive audiences.
"Earlier this year, we began testing the Shop Module with select brands, and we are pleased to share that we will be launching it to more merchants in the US in the coming weeks," the company said.
"It is crucial to build foundational products to support our global community of merchants on Twitter, so we will also start testing a new way to house merchant onboarding and product catalog management tools via the Twitter Shopping Manager. This will give merchants a one-stop -shop for managing how they show up on Twitter," it added.
The company mentioned that it is looking forward to rolling out more products that will make shopping on Twitter easier than ever.
Live TV
#mute

Disclaimer: This post has been auto-published from an agency/news feed without any modifications to the text and has not been reviewed by an editor.

Source link