You will soon be able to make payments worldwide with WhatsApp!
WhatsApp is seen integrating the digital wallet 'Novi', which will allow users to make payments and transfer money globally from the app via bank or card. To join this feature, users may have to submit documents related to their identity as a verification. However, WhatsApp has not yet confirmed this integration. WhatsApp's parent company Facebook has announced plans to bring all its payments and financial offers under the Nova brand, launching 'Meta' as its new business identity.
XDA Developers in its report has talked about Novi integration, according to which this integration will allow users to send money anywhere in the world via digital wallet. It has been said that to experience this money transfer feature, WhatsApp users can be asked to do verification and upload their documents for it. Users will also have to complete the process of a video selfie to verify their identity.
Last month, WhatsApp's beta tracker WABetaInfo had informed about Novi integration in beta version 2.1.21.22.17. A screenshot related to this was also shared online. Last month, Facebook also started its name 'Meta' as a company. David Marcus, Head of Fintech Unit at Meta, announced that the company is integrating its payment and financial services and products under the Novi brand.
Facebook initially launched the Novi Digital Wallet as a pilot project in the US and Guatemala to enter the digital remittance space. Now it seems that it is going beyond these two markets to offer Novi Wallet to a large number of WhatsApp users. Gadgets 360 has contacted WhatsApp for details regarding this matter. As soon as we get the answer, we will update our readers about it.
For the latest tech news, smartphone reviews and exclusive offers on popular mobiles, download the Gadgets 360 Android app and follow us on Google News.
Related news

Disclaimer: This post has been auto-published from an agency/news feed without any modifications to the text and has not been reviewed by an editor.

Source link
Cisco Partner Program, Specializations Revamp Arm Partners With Cross-Architectural Selling Muscle
Cisco Systems wants its partners to think about solutions from a "cross-architectural" perspective in keeping with how their customers are now buying IT, executives said.
To that end, Cisco is growing its newly simplified partner program by two new "roles" and is evolving its specialization track to focus on cross-architectural solution specializations, the tech giant unveiled on Tuesday during the virtual Cisco Partner Summit 2021 event.
Cisco's restructured Partner Program was first introduced last year and is centered on four roles that partners are playing for customers: Integrator, Provider, Developer, and Advisor. The Integrator and Provider roles were launched last year. The Developer and Advisor roles will be live on November 29, Marc Surplus, vice president, strategy, planning and programs for Cisco's Global Partner Organization, told CRN.
Cisco said that partners can chose or naturally fit into at least one of the roles and can also focus on more than one role as their businesses transform. Each role will offer Cisco's Gold, Premier and Select tiers.
"Everything we do in our partner programs is to give partners choice in how they differentiate their Cisco practice, Surplus said. "We're always going to be value-based and we recognize and reward partners for investments they make in their practice."
[Related: Partners Expect New Cisco EA Licensing Model To Drive More Software, Subscription Sales]
Logicalis, a Cisco Integrator and Provider Gold partner will also pursue the Developer and Advisor roles to help separate and differentiate parts of its business for its customer base, said Ron Temske, vice president of cybersecurity, network and collaboration solutions for the firm.
"To me, it's really just the shift that was going to happen in the market regardless," he said. "This is just a way to demonstrate some competency and provides a little bit of credibility to the market for a customer who maybe hasn't had the chance to work with you in that capacity."
Cisco is hitting the ground running with the Developer role, which already includes 1,000 partners with DevNet certifications and 1,600 approved partner solutions that Cisco is co-selling with its early Developer partners today, Surplus said. "We have the wind at our back with this one, and we're not even live yet," he said.
The Advisor role already has more than 250 partners actively co-selling along with Integrator and Provider Cisco partners. The average deal size for these partners has increased by 2.8x, Surplus said. "We're really excited about promoting this co-selling," he added.
Surplus said that Cisco is seeing momentum with all four roles. There's been a 20 percent increase in Customer Experience specialized-partners and 11 percent growth in Premier and Select partners within the Integrator tier since its launch a year ago. Cisco has added more than 40 percent more Provider partner types and there are currently more than 2,200 Cisco-based managed services in the market today. "The strategy is working," Surplus said.
Cisco is also evolving its Specialization portfolio by offering five cross-architectural Solution-based specialization areas — analogous to Cisco's Advanced Specializations — for partners that accel in more than one Cisco offering: Secure, Agile Networks, Hybrid Work, End-to- end Security, Internet for the Future, and Optimized Application Experiences. The change, said Surplus, will help showcase partner value better to end customers. The five new specialization areas will help partners qualify for the Premier and Gold-level inside Cisco's Partner Program, the company said.
"The changes to our specialization portfolio will be more aligned with the types of solutions that customers are demanding, and our partners are selling," Surplus said.
The Charter, a Victoria, British Columbia-based Cisco partner, has held specializations in the past around specific technology areas, including Collaboration, Networking and Security. Now, the firm is pursuing the Advisor role with the Cisco Partner Program, in addition to the top-level Customer Experience Specialization, said Charter President Kelly Michell.
The changes to the Partner Program and revamp of the specializations allows Charter to be recognized for the additional things its bringing to the table for its customers, Michell said. "A core focus of ours is really around putting the value back in the value-added reseller, these new specializations really allow us to showcase and be rewarded for it inside of the Cisco Partner Program," he said. The new categories inside the Partner Program, he added, "really allow organizations to focus on driving digital transformation."
Surplus also announced Cisco is reducing the administrative burden of achieving specializations by eliminating continuous learning points requirements, individual role requirements and architectural siloes. Cisco is also taking away the learning points requirements from its current Specializations structure, effective on Tuesday. "We're not going to tell our partners how to manage their teams — they already know how to do that," Surplus said.
Cisco will also offer a new Environmental Sustainability Specialization for partners that want to highlight their green credentials. This Specialization will be made available to partners in the second-half of Cisco's fiscal year 2022.
Cisco said it is moving away from the term "Master" in reference to its top Specialization designation so that partners can continue to proudly display their Specialization level.

Disclaimer: This post has been auto-published from an agency/news feed without any modifications to the text and has not been reviewed by an editor.

Source link
iPhone Users Alert! Apple iPhone 13 won't be available until February 2022, here's why | Technology News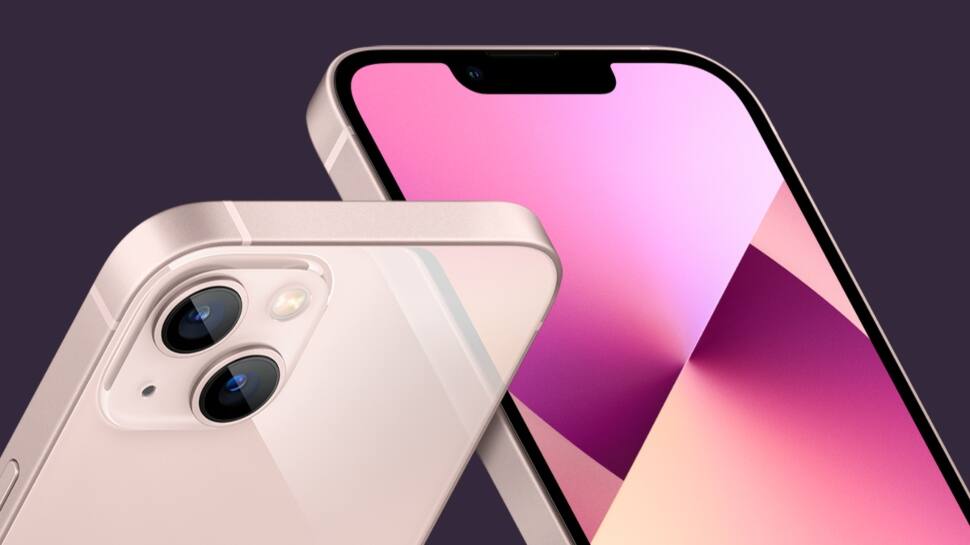 New Delhi: According to the latest reports, the iPhone 13 will not be available until February. Apple is attempting to alleviate the processor bottleneck, but the new iPhone 13 may remain in short supply until February 2022, despite its best efforts. So far, Apple has been unable to meet demand for the iPhone 13, and this is unlikely to change in the coming months.
The information comes from Digitimes, and it states that chip supply bottlenecks are beginning to ease. Manufacturers are ramping up production, and by February 2022, the situation should be back to normal, with Apple finally meeting global demand for the iPhone 13 series.
iPhone 13 series
The iPhone 13 series has been difficult to come by in several areas, with most outlets having limited availability. The problem has largely been seen in the United States and other Western markets. Apple, on the other hand, has skillfully compensated for the chip scarcity and limited the impact compared to its competitors.
According to reports, TSMC is producing Apple chips and has set aside a section of its production line for iPhones. Even so, it's been reported that some older chips are in low supply.
The iPhone 13 series has been around for a while, and there are four models this year, just like last year, in varying pricing ranges. Additionally, Apple continues to market the iPhone 12 series, which includes four different variants. The iPhone 12 series has seen increased demand this holiday season due to decreased costs (more so with the festive discounts involved). ,
The iPhone 13 Mini is currently the most affordable iPhone 13 model, with prices starting at INR 69,900 in India. This year, Apple increased the storage capacity of all base models to 128GB while keeping the cost roughly similar. Except for new cameras, a larger battery, and a modestly redesigned design, the iPhone 13 and iPhone 13 Mini are basically comparable to the iPhone 12 series.
The iPhone 13 Pro and 13 Pro Max also sport a 120Hz ProMotion display, updated camera sensors, a dedicated macro camera mode, and ProRes video capture capabilities.
Live TV
#mute

Disclaimer: This post has been auto-published from an agency/news feed without any modifications to the text and has not been reviewed by an editor.

Source link
Porsche Panamera gets swanky Platinum Edition for 2022
The best Nintendo Switch games to play in 2021
More Galleries
The best Nintendo Switch games to play in 2021
40 Photos
Ford Bronco Raptor prototype hits the dirt
More Galleries
Ford Bronco Raptor prototype hits the dirt
5 Photos
Movies coming in 2021 and 2022 from Netflix, Marvel, HBO and more
More Galleries
Movies coming in 2021 and 2022 from Netflix, Marvel, HBO and more
68 Photos
Ford F-100 Eluminator shows off Blue Oval's new electric crate motor
More Galleries
Ford F-100 Eluminator shows off Blue Oval's new electric crate motor
15 Photos
2021 Mazda CX-30 Turbo: Pretty and premium
More Galleries
2021 Mazda CX-30 Turbo: Pretty and premium
25 Photos
Check out the mighty battleship USS New Jersey from keel to conning tower
More Galleries
Check out the mighty battleship USS New Jersey from keel to conning tower
50 Photos
2021 best new TV shows to watch, stream, obsess about
More Galleries
2021 best new TV shows to watch, stream, obsess about
65 Photos

Disclaimer: This post has been auto-published from an agency/news feed without any modifications to the text and has not been reviewed by an editor.

Source link