Messages sent on WhatsApp can be deleted whenever they want, the time limit may be over
You must also be using the 'delete for everyone' feature of WhatsApp. An important information related to this is coming out. There are reports that WhatsApp is working on increasing the time limit of this feature. At the same time, another report has revealed that Facebook's (meta) instant messaging service is working on introducing a new video playback interface. It can be brought to iOS devices from which videos are shared on Instagram, YouTube and other such platforms. WhatsApp introduced the message delete service in 2017. Initially, there was a seven-minute timeline for the 'delete for everyone' feature, that is, after sending the message, if it was to be deleted, then this work had to be done in seven minutes. Later this timeline was extended to more than an hour.
WABetaInfo, which tracks WhatsApp features, has reported that the time limit of the 'Delete for Everyone' feature can be increased indefinitely from 4,096 seconds, following details from WhatsApp for Android beta v2.21.23.1. The time limit of 4,096 seconds was introduced in 2018. According to the information received by WABetaInfo, this feature is in development and there is no information about its release timeline.
The 'Delete for Everyone' feature was first introduced in 2017. It used to get seven minutes then to use it. This feature allows users to delete messages from personal and group chats. Once a message is deleted, the information related to it also appears in the chat window, something like this – This message was deleted
Download the Gadgets 360 Android app and follow us on Google News for the latest tech news, smartphone reviews and exclusive offers on popular mobile phones.
Related news

Disclaimer: This post has been auto-published from an agency/news feed without any modifications to the text and has not been reviewed by an editor.

Source link
Microsoft president says tech sector must compromise with regulators, downplays metaverse 'hype' | Technology News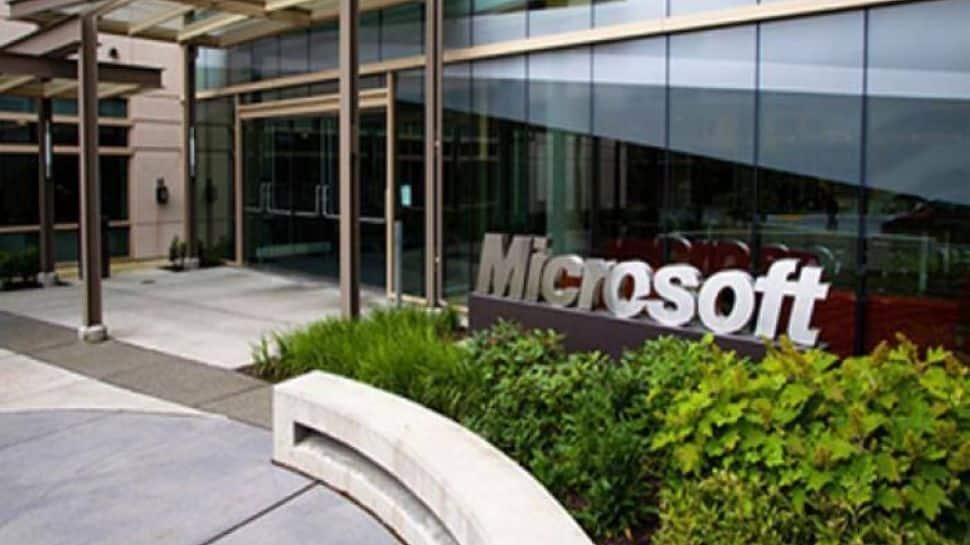 New Delhi: The tech sector needs to compromise with regulators and take governments and people's concerns seriously, Microsoft president Brad Smith said in an interview on Wednesday.
"Tech is going to have to lean in…with real concrete ideas…even make concessions, so that we can all compromise and build a common platform that better protects people than … the internet as a whole has in recent past," Smith told Reuters.
On the sidelines of Lisbon's Web Summit, Smith said he was not sure the tech industry had shifted to trying to solve these problems as much as will likely be needed in the coming decade.
Tech companies must do more than pay lip service to regulation while opposing every government measure, Smith warned.
"Government (will) see through that, and it`s not going to bode well for the sector…We sort of need to get real."
Smith did not mention Apple`s recent campaign against a provision of the EU`s Digital Markets Act that would oblige the iPhone maker to let customers install software from outside its App Store, a practice called sideloading.
Hot on the heels of Facebook's rebranding as Meta last week and a day after Microsoft touted its metaverse-related projects in a blog post, Smith tempered the "hype" around the metaverse, a concept overlaying digital and physical worlds.
"We`re all talking about the metaverse as if we`re entering some new dimension. This is not like dying and going to heaven. We`re all going to be living in the real world with people," Smith observed, before calling for collaboration and interoperability in the metaverse`s development.
Facebook, used by nearly 3 billion people, changed its name to Meta amid strong criticism of its business practices to focus on building the "metaverse," a shared virtual environment it bets will succeed the mobile internet.
"I think (the metaverse) will be very big… and quite important," Smith said. "We have to ensure that it protects privacy, digital safety and protects against disinformation, manipulation. We have a lot to clean up."
Reflecting on the explosion of interest in a technological vision which has existed for years, Smith noted it was important not to let the "hype" obscure the longer-term technology trends.
Although early adopters of the virtual worlds known as the metaverse have blasted Facebook`s rebranding as an attempt to capitalize on a concept it did not create to deflect criticism, Smith said Big Tech actors like Facebook, Microsoft, Google and Apple would likely each develop their own versions. Also Read: Muhurat Trading 2021: Check five stock recommendations that could give up to 36% returns
"Everyone is going to be entering this." Also Read: Petrol Price Today: Petrol falls to Rs 103.97, diesel drops to Rs 86.67 in Delhi, check price in your city

Disclaimer: This post has been auto-published from an agency/news feed without any modifications to the text and has not been reviewed by an editor.

Source link
US Govt Puts New Controls on Israeli Spyware Company NSO Group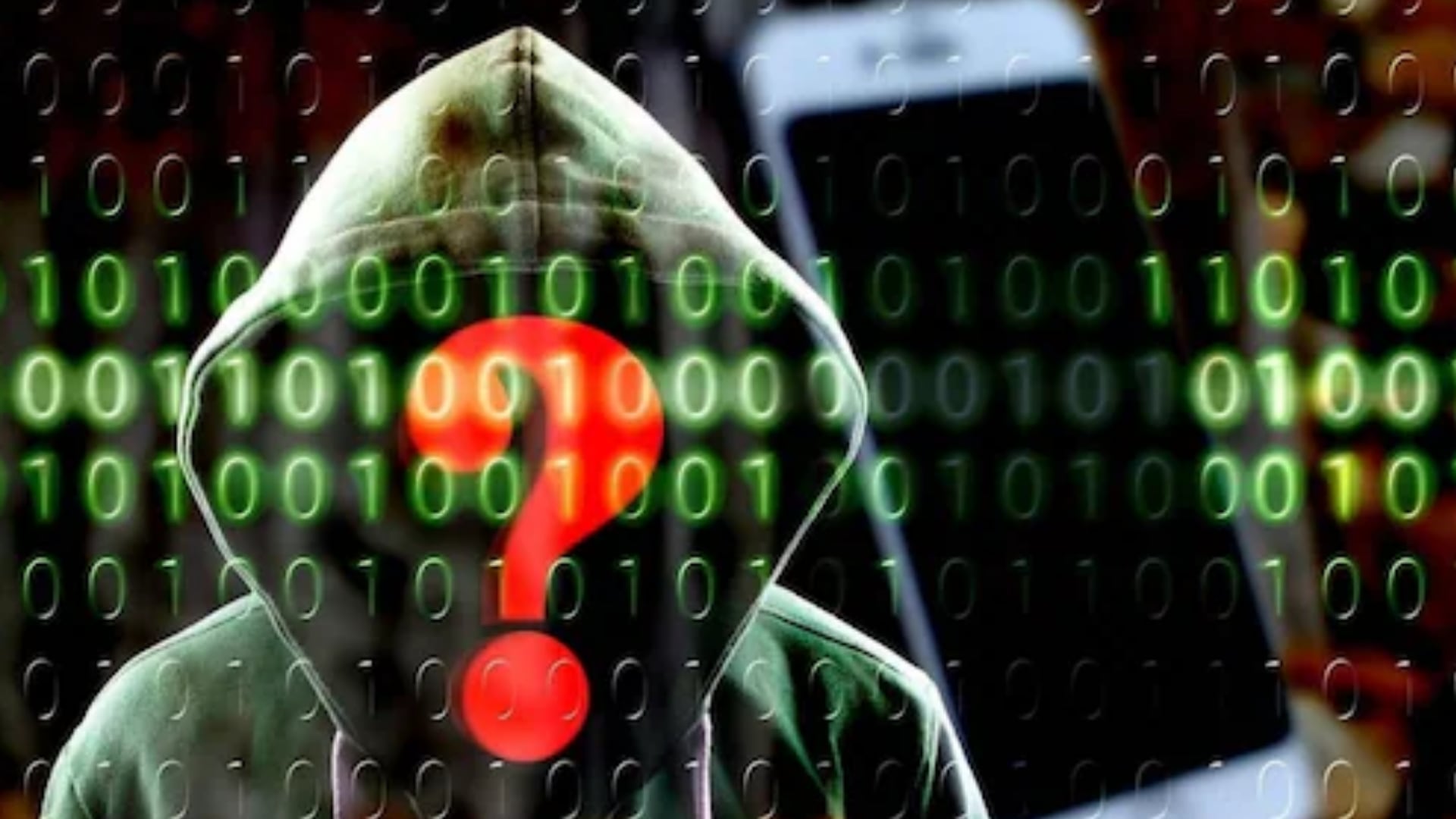 The Biden administration announced Wednesday it is putting new export limits on Israel's NSO Group, the world's most infamous hacker-for-hire company, saying its tools have been used to "conduct transnational repression." The company, whose spyware researchers say has been used around the world to break into the phones of human rights activists, journalists, and even members of the Catholic clergy, said it would advocate for a reversal.
The US Commerce Department said NSO Group and three other firms are being added to the "entity list," which limits their access to US components and technology by requiring government permission for exports. The department said putting these companies on the entity list was part of the Biden administration's efforts to promote human rights in US foreign policy.
"The United States is committed to aggressively using export controls to hold companies accountable that develop, traffic, or use technologies to conduct malicious activities that threaten the cybersecurity of members of civil society, dissidents, government officials, and organizations here and abroad," US Secretary of Commerce Gina Raimondo said in a statement.
The announcement was another blow to NSO Group, which was the focus of reports by a media consortium earlier this year that found the company's spyware tool Pegasus was used in several instances of successful or attempted phone hacks of business executives, human rights activists and others around the world. Pegasus infiltrates phones to vacuum up personal and location data and surreptitiously controls the smartphone's microphones and cameras. Researchers have found several examples of NSO Group tools using so-called "zero click" exploits that infect targeted mobile phones without any user interaction.
Tech giant Facebook is currently suing NSO Group in US federal court for allegedly targeting some 1,400 users of its encrypted messaging service WhatsApp with its spyware. The company has broadly denied wrongdoing and issued a statement Wednesday saying its tools "support US national security interests and policies by preventing terrorism and crime."
"We look forward to presenting the full information regarding how we have the world's most rigorous compliance and human rights programs that are based (on) the American values ​​we deeply share, which has already resulted in multiple terminations of contacts with government agencies that misused our products ," the company said. The full impact of being put on the entity list is unclear. Kevin Wolf, a lawyer at the firm Akin Gump and former top Commerce official, said being placed on the entity list can have a broad impact on a company .
"Many companies choose to avoid doing business with listed entities completely in order to eliminate the risk of an inadvertent violation and the costs of conducting complex legal analyses," he said.
In 2019 the Commerce Department placed Chinese tech giant Huawei, which US defense and intelligence communities have long accused of being an untrustworthy agent of Beijing's repressive rulers, on the entity list. Stewart Baker, a cybersecurity lawyer and former general counsel at the National Security Agency, said it remains to be seen how big an impact Wednesday's announcement will have on the NSO Group's long-term health. He said the Commerce Department will have significant discretion in how it handles licensing requests related to the NSO Group, and could face pressure from US exporters and the Israeli government.
"We could see a situation in which the sanction has been granted and it has a great symbolic significance and some practical significance for NSO, but certainly isn't a death penalty and may over time just be really aggravating," he said.
Another Israeli spyware company, Candiru, was also added to the entity list. In July, Microsoft said it had blocked tools developed by Candiru that were used to spy on more than 100 people around the world, including politicians, human rights activists, journalists, academics and political dissidents. A prominent Russian firm, Positive Technologies, and the Singapore-based Computer Security Initiative Consultancy were also placed on the list for trafficking in "cyber tools used to gain unauthorized access" to IT systems, the department said. The Treasury Department put sanctions on Positive Technology, which has a broad international footprint and partnerships with such IT heavyweights as Microsoft and IBM, earlier this year.
Read all the Latest News, Breaking News and Coronavirus News here. Follow us on Facebook, Twitter and Telegram.



Disclaimer: This post has been auto-published from an agency/news feed without any modifications to the text and has not been reviewed by an editor.

Source link
Payment option of AMC Movie Theater will now be paid through Shiba Inu too!
US movie hall chain AMC Theaters is looking to expand payment options, which could expand its crypto portfolio. Adam Aaron, CEO of AMC Theaters, posted a poll on Twitter asking whether the Shiba Inu should be valid as a payment option for providing movie tickets and other services in the state. The development came about a month after the movie theater chain implemented Dogecoin payments. In the crypto space, both Shiba Inu and Dodgecoin are pitted against each other. DodgeCoin, backed by Elon Musk, is significantly more valuable than its "copycat", the Shiba Inu token, but SHIB has seen a much higher growth rate in recent times.
Aron's tweet has garnered over 18,000 likes since being posted on October 29, giving people four options to choose from. The first of the four options, "Yes Shiba Inu for Sure" was chosen by 81 percent of the people. A total of 144,152 people have participated in the voting so far.
TWITTER POLL #2: As you know, you can now purchase AMC gift cards using cryptocurrency, and our IT group is writing code so that soon we can accept online payments in Bitcoin, Ethereum, Litecoin and Dogecoin among others. Should we strive to take Shiba Inu too?

— Adam Aron (@CEOAdam) October 29, 2021
However, the comments section under Aaron's tweet appeared to be somewhat divided. While several comments on the post showed excitement among Shiba Inu-fans. Some called it a "pump and dump" token, noting that the cryptocurrency currently lacks stability and could create an unbalanced environment for ticket-buyers.
The Shiba Inu crypto-coin was created in August 2020 by an unnamed creator "Ryoshi", and was marketed as the Dodgecoin killer. Modeled after DodgeCoin, the Shiba Inu's mascot is modeled on a cartoon image of a Japanese Shiba Inu dog.
Watcher Guru reported that on October 25, the Shiba Inu coin registered an increase of 50 percent and became the 11th largest cryptocurrency coin by market value. The cryptocurrency has recorded steady gains since then.
According to the Gadgets 360 price tracker, the Shiba Inu token is currently priced at $0.000071 (approximately Rs.0.0053).
For now it is unclear whether AMC Theaters will accept the Shiba Inu as a payment option. The theater chain already accepts bitcoin, ethereum, litecoin and dogecoin payments.



Disclaimer: This post has been auto-published from an agency/news feed without any modifications to the text and has not been reviewed by an editor.

Source link