Sony Xperia Pro-I and Vlog Monitor launched with 12GB RAM, know the price
Sony Xperia Pro-I has been launched. This is the new flagship smartphone from Sony, which has a 1-inch Exmor RS CMOS sensor with phase detection autofocus. The Sony Xperia Pro-i has been given for eye imaging. It has a shutter button on the right and Zeiss Tessar calibrated optics. Apart from this, this flagship phone of Sony is equipped with Snapdragon 888 processor, with which 12 GB RAM is present. Sony has also introduced a Vlog Monitor, which works as an accessory for the Sony Xperia Pro-i.
Sony Xperia Pro-I price, availability
The Sony Xperia Pro-I is priced at $1,799.99 (approximately Rs. 1.35 lakh). At the same time, the price of Sony Vlog Monitor is $199.99 (about Rs 15,000). The Sony Xperio smartphone and vlog monitor will be available for purchase from December through official retail stores. A single Frosted Black color option is available in Xperia Pro-I.
Sony Xperia Pro-I specifications, features
Dual-SIM (Nano) Sony Xperia Pro-i phone works on Android 11. It sports a 6.5-inch 4K HDR (3,840×1,644 pixels) OLED display with 120Hz refresh rate, 240Hz touch sampling rate, 21:9 aspect ratio and 100% DCI-P3 color gamut. Also, Corning Gorilla Glass Viktus protection is present in the phone, Gorilla Glass 6 protection is present on the back panel of the phone. Apart from this, the phone is equipped with Qualcomm Snapdragon 888 processor, coupled with 12 GB RAM.
For photography and video, a triple rear camera setup has been given in the phone, in which a 12-megapixel 1-inch type Exmor RS sensor with a variable aperture from f / 2.0 to f / 4.0 is available. It has a 12-megapixel 1/2.9-inch Exmor RS sensor with an f/2.4 aperture lens and a 12-megapixel 1/2.5-inch Exmor RS sensor with an f/2.2 aperture lens. Optical Image Stabilization (OIS) is also available in the rear camera setup. For selfies and video calling, the Sony Xperia Pro-I sports an 8-megapixel 1/4-inch sensor with an f/2.0 aperture lens.
The new Sony Xperia flagship smartphone records videos in 21:9 video format at 4K resolution and 120 frames per second. It also comes with a Cinematography Pro mode, which lets users adjust various settings. Sony's vlog monitor serves as a secondary display, which is attached to the back of the Xperia Pro-i.
The Sony Xperia Pro-i packs up to 512GB of UFS storage, which is expandable up to 1TB via microSD card. It has Dolby Atmos feature for built-in speaker. For connectivity, the phone includes 5G, 4G LTE, Wi-Fi 6, dual-band Wi-Fi with 2.4GHz and 5GHz bands, Bluetooth v5.2, NFC, USB Type-C port, etc. Sensors include A-GPS, A-GLONASS, Beidou, Galileo, QZSS and a fingerprint sensor.
The battery of the phone is 4,500 mAh, with which there is 30 W fast charging support. The company claims that it can charge the phone's battery to 50 percent in 30 minutes. Comes with IPX5 and IPX8 water resistant and IP6X ratings for dust resistant. The dimensions of the phone are 166x72x8.9mm and the weight is 211 grams.

Disclaimer: This post has been auto-published from an agency/news feed without any modifications to the text and has not been reviewed by an editor.

Source link
AccelerComm Announces 5G IP with O-RAN Acceleration Abstraction Layer (AAL) Interface

Product allows swift integration into any 5G Distributed Unit (DU) that supports the O-RAN AAL, enabling operators to select the most appropriate 5G physical layer accelerator cards to maximize flexibility and ease of deployment
Southampton, UK – 26th October 2021 – AccelerComm, the company supercharging 5G with physical layer IP which increases spectral efficiency and reduces latency, today announced that it has successfully demonstrated a fully compliant O-RAN AAL (Acceleration Abstraction Layer) Forward Error Correction (FEC) product for the Xilinx Telco Accelerator cards. This carrier-grade product enables AccelerComm's high performance 5G NR LDPC encoding and decoding IP solutions to be rapidly and efficiently used as hardware accelerators in industry standard servers across a PCIe bus using the O-RAN AAL interface. AccelerComm joined the O-RAN ALLIANCE in December 2020 and has been an active participant in the technical development of the organisation's physical layer standards.
Following the work in O-RAN Working Group 6 to finalize a standard which defines the hardware accelerator interface functions and protocols, known as the AAL interface, (see O-RAN ALLIANCE press release) AccelerComm has successfully demonstrated compliance to this standard. Using a Xilinx Telco card incorporating AccelerComm 5G physical layer IP and drivers, the company demonstrated Block Error Rate (BLER) and throughput tests of their high performance LDPC IP, as well as basic compliance with interface test vectors.
"Central to the success of O-RAN 5G networks is operators being able to minimize their operational costs and maximize the flexibility of their RAN deployments," said Eric Dowek, Segment Marketing Director at AccelerComm. "This interface enables MNOs with AAL-compliant DUs to use accelerator cards from different vendors which, as well as easing their operational costs, means that operators can select the accelerator card that performs best in a particular use case scenario, thereby helping them to get the best return on investment out of their network."
AccelerComm's portfolio of advanced channel coding solutions contain unique cutting-edge technology to maximize spectral efficiency and reduce latency for truly high-performance Open RAN 5G communications systems. This enables the next generation of services requiring ultra-reliable, low latency communications, such as VR/AR, industrial IoT, autonomous vehicles and drone control.
To organize a demo, or to test interoperability with a specific DU, please email eric.dowek@accelercomm.com
Further details of AccelerComm products can be found at www.accelercomm.com
About AccelerComm
AccelerComm is the company supercharging 5G with IP which increases spectrum efficiency and reduces latency. It provides LDPC, polar and turbo FEC solutions which enable optimal performance of communication systems and solves the challenges that would otherwise limit the speed of 5G, namely the error correction decoding that is required to overcome the effects of noise, interference, and poor signal strength .
AccelerComm's portfolio of advanced channel coding solutions contain unique cutting-edge technology to maximize spectral efficiency and reduce latency for truly high-performance Open RAN 5G communications systems. This enables the next generation of services requiring ultra-reliable, low latency communications, such as VR/AR and industrial IoT. The company is active in a number of industry associations including through its membership of the O-RAN ALLIANCE. For further information visit www.accelercomm.com or follow @AccelerComm on Twitter.
Media Contacts
Ed Howson
Temono for AccelerComm
ed.howson@temono.com
+44 (0) 7740 173051



Disclaimer: This post has been auto-published from an agency/news feed without any modifications to the text and has not been reviewed by an editor.

Source link
Zoom's live captioning feature is now available to all users, know how it works. Technology News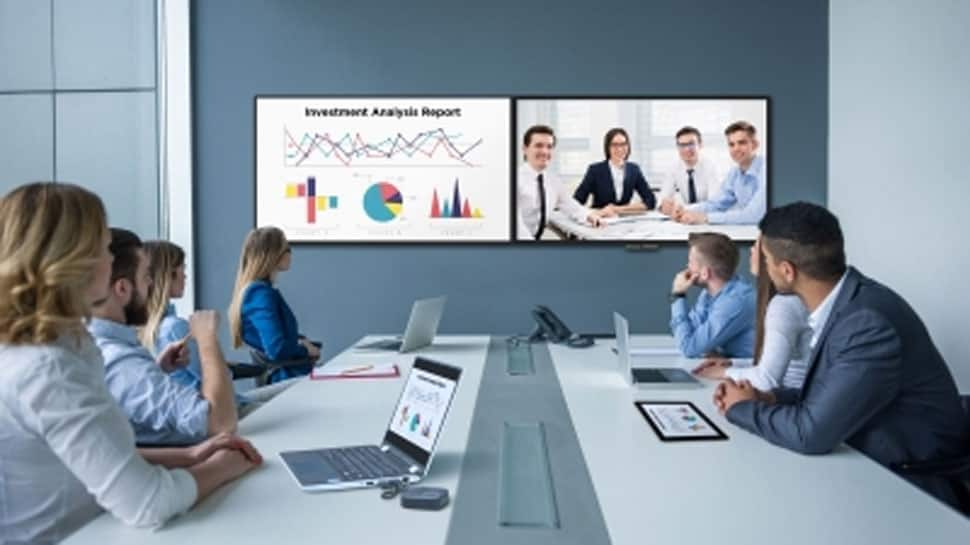 New Delhi: Video conferencing app Zoom has announced that it is adding live closed captioning service from the paid version of its video conferencing software to all of its free users.
This feature, which provides automatic captioning during a Zoom video call, is also available for paid Zoom Meetings and Zoom Video Webinars accounts.
"It is important to us that everyone can successfully connect, communicate, and participate using Zoom. Without the proper accessibility tools, people with disabilities face tremendous barriers when using video communication solutions. That is why we are focused on building out a platform that is accessible to everyone," the company said in a statement.
Auto-generated captions are currently available in English, and the firm is planning to expand them to other languages ​​in the future.
How does Zoom's live captioning feature work?
In order to enable closed captioning, one just needs to sign into the Zoom web portal, navigate to the Settings option and click the Meeting tab. Under In Meeting (Advanced), one can click on the Closed captioning toggle to enable or disable it.
The company has also announced a few other major changes including the whiteboard feature.
The enhanced Zoom Whiteboard, anticipated later this year, will enable seamless, asynchronous collaboration across a wide range of devices while providing a more engaging and streamlined meeting experience.
Users will be able to interact with a virtual whiteboard just as you would in person.
The company will also extend its new end-to-end encryption offering to Zoom Phone, enabling users to upgrade to end-to-end encryption during one-on-one phone calls that occur via the Zoom client.

Disclaimer: This post has been auto-published from an agency/news feed without any modifications to the text and has not been reviewed by an editor.

Source link
Is the Nintendo Switch Online Expansion pack worth it?
It was March 1997. I was 15 years old. I remember it like it was yesterday.
I collected my pocket money, hard earned savings from a grueling paper run and some change I scooped up between the cushions of my parents sofa. I walked nervously to the counter at a Comet retail store in Glasgow, Scotland and laid down a ludicrous £350+ on a brand new Nintendo 64 and two games, Super Mario 64 and Pilotwings 64.
The Nintendo 64 had just launched and it cost me everything I owned on this earth. It sent me to the cleaners.
Hilariously, just two months later in May, Nintendo announced a £100 price cut. I was heartbroken.
If you'd told me then that 25 years later it would be possible to play Super Mario 64, alongside a library of classics for the piddling price of $5 per month, I have no idea how I would have reacted. Violently? possibly. Most likely I'd have collapsed into a pathetic foetal ball, shedding real, visceral tears for the exorbitant amount of money I'd just poured down the drain.
What a time to be alive. On Tuesday in the glorious year 2021, Nintendo fans can easily access the glorious past for next to nothing.
In September 2018, Nintendo launched Nintendo Switch Online, a service that, like Xbox Live or PlayStation Plus, allowed users to play games like Fortnite or Mario Kart 8 online. In addition to the ability to play current games online it provided access to a host of retro NES and SNES games, all for the fairly low price of $20 per year.
As of Tuesday, Nintendo has expanded that offering. Now you can subscribe to an Online Expansion Pack to the online service which gives you additional access to a selection of Nintendo 64 and Sega Mega Drive games (alongside — bizarrely — new DLC for Animal Crossing). The catch? The service costs more. A significant amount more. Instead of $20 for an annual subscription to the service, the expanded package costs $50 collectively per year.
Is it "worth it"? That's a loaded question and I don't even know where to start. If you'd have asked 15 year old me, in line at Comet to lay down his life savings for a Nintendo 64 and two — just two — video games, he'd have snatched that deal with all the power his spindly adolescent arms could muster. But when I asked on Twitter if the Expansion Pack was unfairly priced, people went buckwild.
The broad consensus, in my Twitter mentions at least, was an additional $30 for access to a rotating cast of N64 and Mega Drive games was much too much. Many about the additional cost, or compared it to the value of competing services like Xbox Game Pass or PlayStation Plus. Some took issue with the quality of the games available and wondered how regularly Nintendo would add new titles. All fair points. For me, the ability to easily access a broad library of games I love, across multiple retro platforms, for what amounts to less than $5 a month makes total financial sense. The ability to play online on games like Splatoon 3 when it finally arrives is a bonus.
But value is subjective. One reply stood out to me.
Particularly this point: "the way people perceive the value of entertainment products is fundamentally broken".
I'd go one layer deeper. I'd argue the way people perceive video games specifically is completely and utterly broken. Beyond repair.
Right now we're all over the shop. On Xbox Game Pass we have access to the entire library of cutting edge video games for $15 a month. Yet one single video game not available on Game Pass could potentially set you back $60. Then we have the question of the games themselves. Smaller scale indie games like, say, the newly released Inscryption on PC, are expected to be cheaper by default than AAA productions like Deathloop on PS5. Why?
Should video games really cost more because they cost more to produce? Nobody pays more money to see the latest Marvel movie at the cinema because it has a bigger budget than an Oscar-winning indie flick like Nomadland, so why do the same with video games? Consider major titles like Fortnite and Apex Legends that you can literally play for free and you have a smorgasbord of confusion. In this wild environment where anything goes, who's to say what individual video games are worth?
It's complete chaos.
By most measures, $50 for 12 months of access to dozens of rotating classic video games should represent value for money. Is this package not valuable because the games are old?
The Nintendo Online Expansion pack is a weird, messy package dropped into a rapidly evolving marketplace where the rules and concepts of "value" are constantly in shift or — worse — contradicting one another.
Is the Nintendo Online Expansion unfairly priced? If you think so, then yes. Is it also an incredible deal that gives you access to a host of classic video games? Also yes. It exists at every point of the value spectrum because in video games the rules of value don't make sense.
The same people who balk at paying an extra $30 dollars for classic video games might easily fork out the same amount on Fortnite skins. And that's okay. Your mileage will vary. Are you the type of person who'll play Mario 64 for 10 minutes then never use the service again? Maybe this isn't for you. Maybe you'll spend the next month replaying Ocarina of Time in its entirety. If so, this is the best money you'll ever spend.
Me? I'll happily fork out some extra cash. The 15 year old that once queued up at Comet to drop his life savings on a Nintendo 64 is happy — and furious — at the exact same time.



Disclaimer: This post has been auto-published from an agency/news feed without any modifications to the text and has not been reviewed by an editor.

Source link