Krystal announces its '1 billion tree pledge' to help fight climate emergency

Web-hosting company Krystal to invest in a pledge to protect and plant a total of 1 billion trees by 2030
The company creates a sustainability ecosystem with the help of veritree's blockchain technology
London, UK: 26th October 2021– Eco-friendly web hosting provider Krystal has announced details of its '1 billion tree pledge' to help mitigate the ongoing climate catastrophe, with a goal to protect and plant 1 billion trees by 2030. The pledge target of 1 billion will be reached through a combination of conserving existing trees, restoring degraded forests, and planting new trees.
Krystal's commitment comes as part of the global 1t.org initiative, a programme to mobilize the private sector and accelerate nature-based solutions in support of the UN Decade on Ecosystem Restoration. Krystal aims to use this pledge to raise awareness of environmental sustainability. Having planted over 1 million trees this year Krystal has pledged to plant 10 trees on behalf of each of its 37,092 clients in order to celebrate commencing the 1 billion tree pledge. These initial 370,920 trees will be mangrove trees planted in Kenya in partnership with Eden Reforestation. The number of trees protected or planted will increase each year in order to reach 1 billion by 2030.
Every single tree planted will be independently verified by veritree, creators of the world's only blockchain verification tool built exclusively for global restoration projects. This technology provides tree planting organisations with an efficient integrated project management tool, offering a service where they can combine ground-level data with effective project objectives and delivery.
Simon Blackler, CEO of Krystal, commented: "I founded Krystal to create a planet-positive legacy long after I'm gone. We've already planted over 1 million trees this year and I love the idea that they'll help future generations in a small way. We wanted to take it one step further, so have committed to the ambitious target of 1 billion trees by 2030 to show that even an SME with 60 staff can make a difference. My hope is that Krystal inspires others to rethink what they can, and should, be doing to save our planet. The climate crisis is an ongoing catastrophe of our own making and we all have a responsibility to come together, and quickly, to set it right."
Nicole Schwab, Co-Director, Nature-Based Solutions, 1t.org at World Economic Forum, says: "Krystal's pledge to conserve, restore, and grow 1 billion trees is ambitious in scale and vision, and inspiring as it comes from a growing medium-sized enterprise. Key to achieving this will be the integration of veritree technology to monitor implementation, and we look forward to seeing the progress and impact of this pledge."
Derrick Emsley, Co-Founder and CEO of veritree, added: "This partnership with Krystal will be a game-changer in our fight against the climate crisis. Krystal's choice to use the veritree platform to ensure accuracy and transparency in its commitment to plant 1 billion trees by 2030 will have a transformative impact not only on the world's forests, but on local habitats, communities, and families. veritree will power Krystal's initial planting commitment of 370,820 trees, allowing its customers to see the impact being had just by being a Krystal customer. As we look to the start of COP26, we challenge other companies to follow Krystal's lead and leverage the power of nature-based solutions as a meaningful part of the solution in keeping global temperatures at bay."
END
About Krystal
Family owned for 19 years, Krystal is the UK's largest independent web hosting company. Its mission is to provide the best possible service backed by a personal, honest approach. Born from a deep-seated desire to leave a lasting legacy for positive change, Krystal runs its business on 100% renewable energy, supports global sustainability projects, has funded over 1 million carbon capturing trees, and is a member of both the Million Tree Pledge and the SME Climate Hub. Krystal is B Corp pending.
Contact
Leah Jones, CommsCo
ljones@thecommsco.com
+44 7876 117760

Disclaimer: This post has been auto-published from an agency/news feed without any modifications to the text and has not been reviewed by an editor.

Source link
T20 World Cup: Including Hardik Pandya in squad against Pakistan was India's biggest setback, says Inzamam-ul-Haq | Cricket News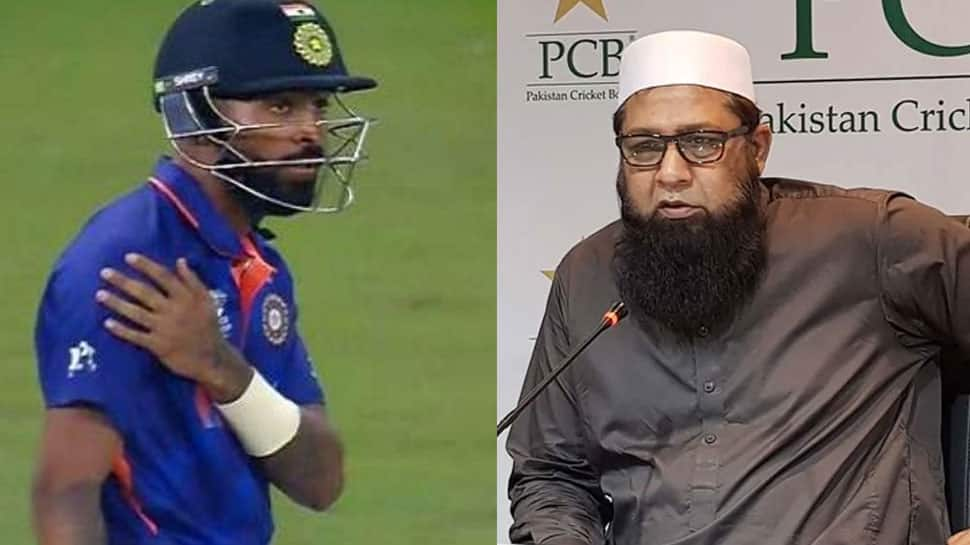 DUBAI: Former Pakistan captain Inzamam-ul-Haq has claimed that the selection of all-rounder Hardik Pandya in the playing XI against Pakistan was one of India's biggest setbacks and a key factor behind Team India's humiliating defeat in the Super 12 clash of T20 World Cup 2021 on Sunday.
Inzamam also questioned skipper Virat Kohli's decision to include Hardik Pandya in the squad who has not been in a good form lately.
"India's biggest setback was that they played with Hardik Pandya. India were not right with their team selection. Babar Azam knew exactly what he was doing with his XI but India were not," Inzamam said on his YouTube channel.
'Inzy' further said that Team India did not get their combination right as they lacked a sixth bowler, who could have come in as a back-up to the five main bowlers. 
The remarks from former Pakistan captain came hours after India lost their opening encounter to Pakistan by 10 wickets – their first defeat against the neighbours in a World Cup match in any format after 12 successive victories.
Giving a piece of advice to Pandya, Inzamam said that he should not have given clue that his shoulder was hurt, saying it was not a good sign as it showed that India were under pressure.
.
Put in to bat at no. 7, Hardik scored just 11 runs off 8 balls. He also hurt his shoulder while attempting a pull shot off Shaheen Shah Afridi in the 19th over of the Indian innings. 
Pandya immediately grabbed his arm and did not seem comfortable. The all-rounder did not come out to the field and was taken for scans.
"I did not think it was the right thing for Pandya to point towards his shoulder after being hit. When you play a high-voltage match like this, you don't give a clue to the opposition even when you are hurt. I have seen Indian players like Sachin Tendulkar get hit but they didn't used to rub that part. They gave no clue that they were hurt. I immediately got a clue that India were under pressure when Pandya grabbed his shoulders. That was not a good sign. He didn't come out in the field, didn't bowl," the former Pakistan batsman said.
While explaining how the absence of a sixth bowler hurt India's chances, Inzamam also heaped praise on Pakistan skipper Babar Azam, who made "good use of his multiple bowling options and got two overs out of the way using the experienced Mohammad Hafeez."
"If India played a sixth bowler, then it would have been better. Look at how playing Mohmmad Hafeez gave an advantage to Babar Azam. He got two overs out of the way by using Hafeez instead of bowling four from Imad Wasim. They had Shoaib Malik too," he added.
Inzamam said that he had "waited for 30 years to see Pakistan beat India in a World Cup match." He, however, said that India was still the favourite to win the ongoing ICC Men`s T20 World Cup in Oman and United Arab Emirates (UAE).
Inzamam said he feels that the Virat Kohli-led India have a greater chance of winning the trophy as the conditions in the Gulf nations are similar to the subcontinent, which makes India the most dangerous side in the event.

Disclaimer: This post has been auto-published from an agency/news feed without any modifications to the text and has not been reviewed by an editor.

Source link
Kane Williamson ahead of New Zealand's match vs Pakistan
New Zealand are set to kick-start their ICC Men's T20 World Cup campaign against Pakistan on Tuesday at the Sharjah Cricket Stadium. This is New Zealand's first game against the Babar Azam-led outfit following their infamous last-minute withdrawal from the Pakistan tour earlier this year due to a security threat.
Ahead of the much-anticipated match, Kiwi skipper Kane Williamson is hoping that the Pakistan squad will not hold any grudge against them for abandoning the tour. Needless to mention that Williamson was not part of the New Zealand squad in Pakistan.
T20 World Cup Full Coverage | Schedule | Photos | Points Table
The 31-year-old also reckoned that the players from both teams have a very good relationship with each other.
"I am sure the game will be played in the right spirit," Williamson said during the pre-match press conference.
The Blackcaps withdrawal due to security threats also prompted the England and Wales Cricket Board (ECB) to forfeit their men's and women's tours of Pakistan. ECB in their statement cited players' physical and mental health as the reason behind their decision.
Following the incident, the newly appointed Pakistan Cricket Board (PCB) chief Ramiz Raja had then said that the Pak team has now added England and New Zealand to their target list for World Cup alongside India.
Williamson during his press meet also insisted that the decision to abandon the Pakistan tour was taken by the New Zealand government. He also praised the Pakistan team's performance against India in their tournament opener, saying that they are one of the pre-favourites to lift the World Cup trophy.
ALSO READ | T20 World Cup: Hardik Pandya's Shoulder Injury 'Not Serious' But Team Management Will 'Wait & Watch'
Riding on pacer Shaheen Afridi's three-wicket haul and fifties from Mohammad Rizwan (79 not out) and Babar Azam (68 not out), Pakistan on Sunday hammered bitter rivals India by ten wickets in their tournament opener at Dubai International Stadium.
Following their emphatic win over India, Pakistan are comfortably sitting at the second spot in the Group 2 table with two points and an impressive run rate of +0.973.
Get all the IPL news and Cricket Score here

Disclaimer: This post has been auto-published from an agency/news feed without any modifications to the text and has not been reviewed by an editor.

Source link
Frenkie de Jong Suffers Thigh Injury During El Clasico Defeat vs Real Madrid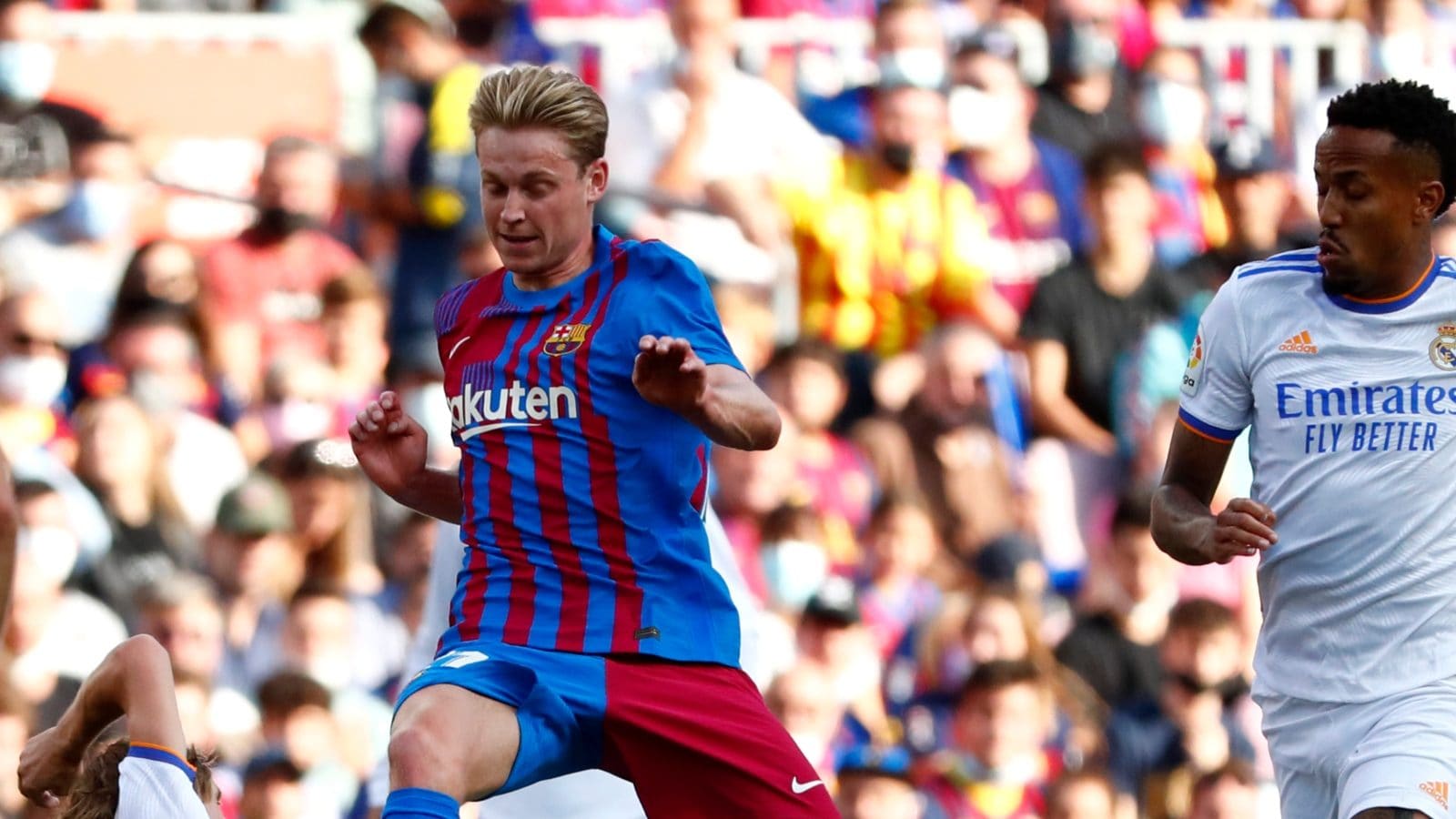 Barcelona's Netherlands midfielder Frenkie de Jong has suffered a right thigh injury, the La Liga club announced on Monday. De Jong, 24, was replaced after 77 minutes during Sunday's Clasico defeat to Real Madrid. He is likely to miss Wednesday's trip to Rayo Vallecano but Barcelona did not specify how long he would be out for.
De Jong has started 11 games this season but has yet to score for Ronald Koeman's side, who are ninth in the table six points adrift of leaders Real Sociedad.
Read all the Latest News, Breaking News and Coronavirus News here. Follow us on Facebook, Twitter and Telegram.



Disclaimer: This post has been auto-published from an agency/news feed without any modifications to the text and has not been reviewed by an editor.

Source link