Another Quad: India Will Tie Up With Israel, Us, Uae, Agree In Virtual Meeting Of Foreign Ministers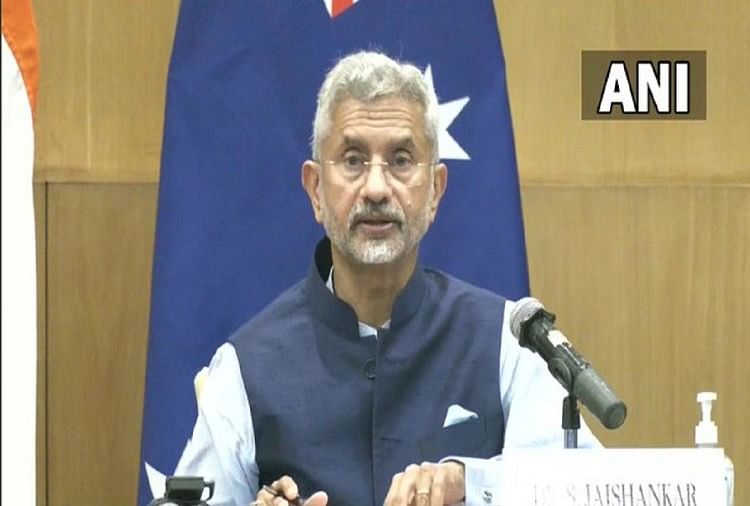 Summary
In the virtual meeting, discussions were held on creating a joint framework in the areas of shipping safety, trade and technology. In this, External Affairs Minister Jaishankar said, instead of separate bilateral relations, it would be beneficial to create a forum.

Dr. S. Jaishankar
– Photo : ANI
Expansion
India, Israel, the US and the United Arab Emirates have started exploring the possibility of creating infrastructure in the areas of transport, technology, shipping security and trade, working towards creating yet another four-nation alliance. The foreign ministers of these countries have started work in this direction by holding a virtual meeting together. External Affairs Minister of India S. Jaishankar, Israel's Foreign Minister Yair Lepid, UAE's Abdullah bin Zayed Al Nahyan and US Secretary of State Antony Blinken attended the meeting.
External Affairs Minister S Jaishankar, who is visiting Israel, said in a tweet that he had a very good conversation with the remaining three foreign ministers. Economic development and global issues were discussed with the three ministers and it has been agreed to continue the talks further. Jaishankar said that all three of you are among our closest. He agreed with US Secretary of State Blinken's suggestion that it would be better to have one forum rather than three separate bilateral relations. Blinken also outlined the benefits of such multilateral cooperation during COVID. He said that it is clear that we all think alike on the big issues of our time and if we come together on some practical things then what can be better than this.
Joint projects also considered

Israel's Foreign Minister Lepid said that during the meeting the four foreign ministers also discussed about starting joint projects. Lepid had initiated this meeting during his visit to Washington. "We have different abilities, knowledge and experiences that we can use to build the network we all want to see," he said at the start of the meeting. Lepid said that the four countries have decided to set up an international forum for economic cooperation.

Lepid said in the meeting, here we are looking for mutual cooperation. We have to do this cooperation in infrastructure, digital infrastructure, transport, shipping security and other areas. The key to success is how quickly we take this cooperation from 'government to government' level to 'business to business' level. How soon can we turn this into a working process that can get off the ground and change the state of infrastructure in the world?

All ministers will deploy professionals

At the end of the meeting, it was decided that each minister would appoint senior professionals to the Joint Working Group who would outline the way of cooperation in different areas. During the meeting, delegations from the four countries also discussed climate change, energy cooperation, shipping security and enhancing economic and political cooperation. In this regard, US State Department spokesman Ned Price also issued a statement saying that this was an opportunity for the ministers to have a broader discussion on many different types of issues.

We will meet face to face at Expo 2020 in Dubai
After this virtual meeting, these ministers will now have a face-to-face talk during the Expo 2020 to be held in Dubai a few months later. The idea of ​​setting up this forum was mooted by Lepid as well as UAE Foreign Minister Nahyan. Cooperation between Israel and the UAE has increased in recent times.
Disclaimer: This post has been auto-published from an agency/news feed without any modifications to the text and has not been reviewed by an editor.
Wedding of bride and groom amid floods in Kerala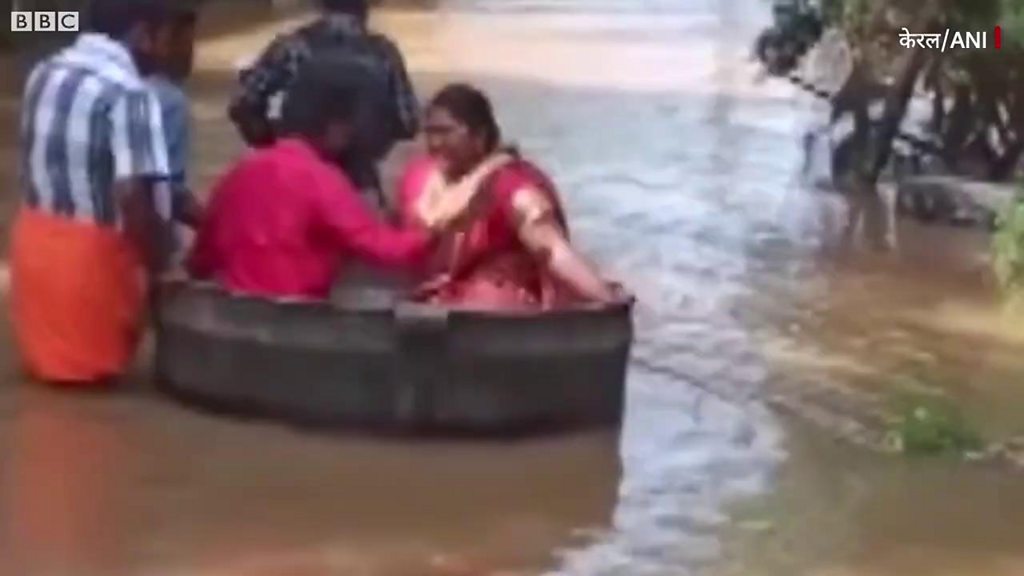 This is not a boat but a big cooking vessel. But here this big work is coming for the bride and groom.
The wedding of this couple was fixed amid the floods in Kerala and this video of the wedding is now going viral. On the day of the wedding, the water got flooded due to heavy rain.
The temple was near, so the idea of ​​taking people to the couple came up.
This house could not withstand the heavy rains in Kerala and collapsed like a pack of cards.
Disclaimer: This post has been auto-published from an agency/news feed without any modifications to the text and has not been reviewed by an editor.
crpf ladies battalion in jammu and kashmir: women crpf personnel deployed for security duties srinagar lal chowk

Highlights
Deployment of CRPF women personnel at Lal Chowk, Srinagar
Preparations for the final attack on terrorists in the forest of Poonch
Terrorist activities will be banned in Jammu and Kashmir, plan ready
New Delhi
The way non-Kashmiri people are being targeted by terrorists in Jammu and Kashmir, since then security has been tightened there. In the same month, terrorists killed many innocent people, many from UP and Bihar. After this type of target killing, every round is being monitored. Women personnel of Central Reserve Police Force (CRPF) have been deployed at Lal Chowk in Srinagar.
Every incoming and outgoing surveillance is being done by the women personnel of CRPF at Lal Chowk in Srinagar. According to the need, searches are also being done on their behalf. In the wake of killings of civilians in Kashmir, for the first time in the last 30 years, women personnel of CRPF conducted searches in Lal Chowk area of ​​the city.
Women personnel of the Central Reserve Police Force (CRPF) check the bags of women passing through the Lal Chowk area of ​​the city. Women generally did not protest, but some women expressed displeasure that the investigation should not have been conducted in public.
Jammu and Kashmir: No one comes out of the house, army's last attack against terrorists begins
One woman said that women have many such things, which are private. The women of CRPF should have made a temporary place for the investigation, so that secrecy is maintained. He said that he has a problem not with the search but with the method of investigation. Earlier, women were not searched in Kashmir. But it has been started after the killings targeting non-local laborers in the last few days.
Pakistan is making a dangerous conspiracy against India, Afghanistan connection is coming out on the border
At the same time, the army has intensified its operation to kill the hiding terrorists. In this episode, people in Mendhar area of ​​Poonch district have been asked by the security forces to stay indoors. The security forces are preparing for the final attack on the terrorists hiding in the nearby forests. The army has deployed para commandos and helicopters for surveillance in this entire area. The terrain is hilly and the forest is dense, making the operation even more difficult and dangerous.
Disclaimer: This post has been auto-published from an agency/news feed without any modifications to the text and has not been reviewed by an editor.
Uttarakhand Weather Update Today: Indian Army Soldier Rescue More Than 300 People From Nainital And Tanakpur Photos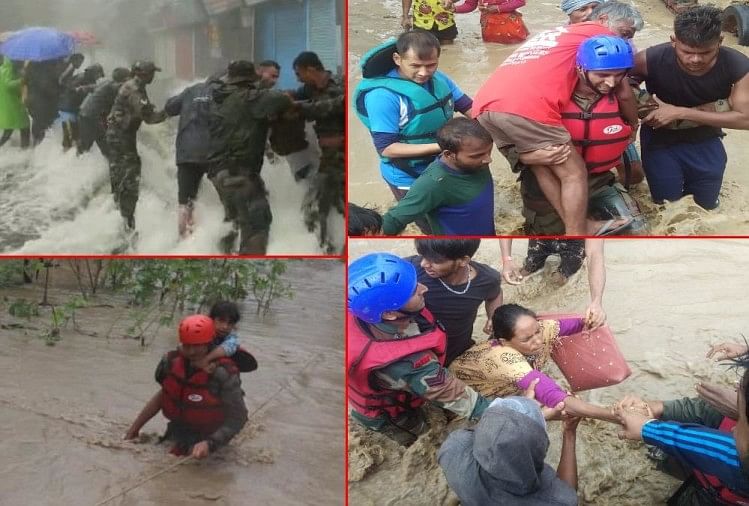 Amidst the devastation caused by heavy rains in Kumaon, Uttarakhand, army personnel without delay engaged in rescue and relief work. In order to rescue the people trapped in Tallital due to the rise in the water level of Nainital lake, the army contingent carried out a rescue operation for six hours and rescued 30 people, including two children.
Nainital: In the city of Sarovar, the rain broke the record of many years, Naini lake on the boom, roads made of ponds, photos…
In Tanakpur, the army carried out a four-hour rescue operation and brought 283 villagers to a safe place. Among them were 55 children. GOC Sub Area Major General Sanjeev Khatri said that additional troops of the army have been kept on standby at both the places to deal with the emergency.
Uttarakhand Rains: Rain, debris and flood caused havoc in Uttarakhand, people buried alive, photos
On October 18, there was heavy rain in the state. This has caused havoc in many areas. Nainital lake overflows. This put the lives of the people of Tallital in danger. Many shopkeepers were also trapped due to the lake overflowing.
Disclaimer: This post has been auto-published from an agency/news feed without any modifications to the text and has not been reviewed by an editor.