IPL 2022: BCCI extends deadline for purchasing tender for new teams till THIS date | Cricket News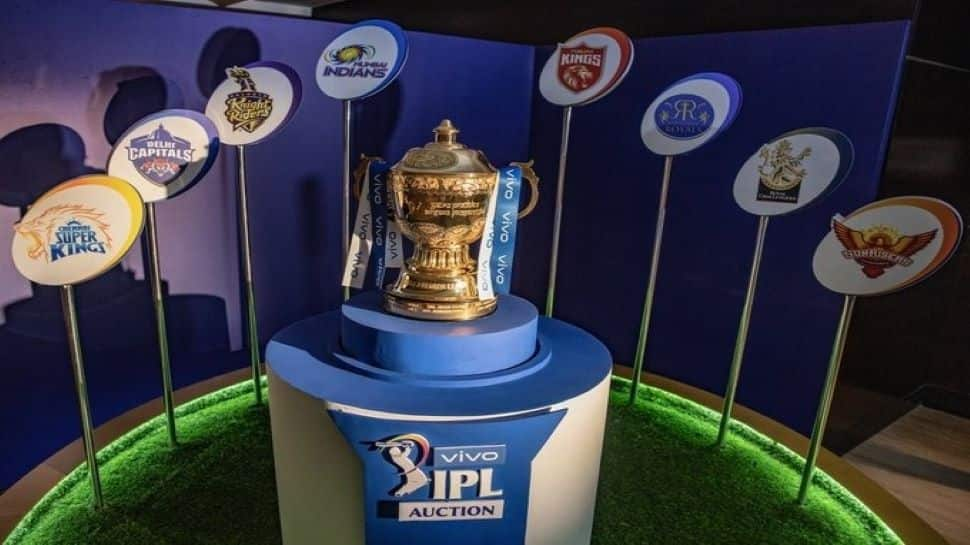 The Governing Council of the IPL had issued the 'Invitation to Tender' ("ITT") document available on payment of the non-refundable tender fees on August 31, 2021.
The invitation to purchase the ITT document ("Invitation"), issued on August 31, 2021, is attached as Annexure A. Subsequently, the BCCI had extended the date for purchasing the ITT document till October 10, 2021 (Extension Notice I). The Extension Notice I is attached as Annexure B.
Pursuant to requests from various interested parties, BCCI has now decided to further extend the date for purchasing the ITT document till October 20, 2021. The ITT will be available to interested parties on receipt of payment of the non-refundable tender fee of INR 10,00,000 (Rupees Ten Lakhs Only) plus any applicable Goods and Services Tax. All other terms contained in the Invitation document shall be applicable.
Interested parties are requested to email at [email protected] to get further details for purchasing the ITT. The email requesting the ITT should have the subject line "ITT for the Right to Own and Operate One of Two Proposed New IPL Teams". Any interested party wishing to submit a bid is required to purchase the ITT. However, only those satisfying the eligibility criteria set out in the ITT and subject to the other terms and conditions set out therein shall be eligible to bid. It is clarified that merely purchasing this ITT does not entitle any person to bid.
The BCCI reserves the right to cancel or amend the bidding process at any stage without providing any reason.

Disclaimer: This post has been auto-published from an agency/news feed without any modifications to the text and has not been reviewed by an editor.

Source link
Should've Been a Lot Easier, Says Eoin Morgan After Kolkata Knight Riders Almost Commit Hara-kiri
Kolkata Knight Riders almost committed hara-kiri in what seemed like an easy run chase against Delhi Capitals in the IPL Qualifier 2 here on Wednesday and captain Eoin Morgan said a proper postmortem of the last four overs will be done later. Chasing 136 to win, KKR were cruising at 123 for 1 in 15.5 overs but the match took an incredibly dramatic turn when they lost five wickets for seven runs, with four batters getting out for nought.
IPL 2021 Full Coverage | Schedule | Results | Points Tally | Orange Cap | Purple Cap
It was Rahul Tripathi, who eventually saved the team the blushes with a penultimate ball six, which sealed KKR a place in the final against Chennai Super Kings. "Should've been a lot easier after the start we got. The openers gave us a great platform. We will dissect what happened in the last four overs," Morgan said during the post-match presentation.
"Dew came in and all, but hey, we have won and we are in the finals. We are delighted to get over the line. Would've loved to win convincingly but Capitals are a very good side. "Six off two, the odds were probably in favour of the bowling side, but Rahul Tripathi has done superbly well for us."
ALSO READ |IPL 2021: KKR May Not Retain Eoin Morgan Ahead of Mega Auction, Says Virender Sehwag
DC captain Rishabh Pant was left stunned by the turn of events after his team managed to take the game to the last over only to fall short in the end.
"I don't have words to express at the moment, can't tell anything," he said.
"We just kept believing, tried to stay in the game as long as possible. The bowlers nearly pulled it back, but it's unfortunate that it didn't go our way."
He credited the opposition bowlers for making it difficult to score runs. "They bowled very well in the middle-overs, we got stuck and couldn't rotate strike," Pant said.
"Delhi Capitals are known to be positive and hopefully we'll come back better next season."
KKR opener Venkatesh Iyer, who was adjudged the Man of the Match for his 41-ball 55, said he played freely and didn't try to restrict himself.
ALSO READ | Extends Deadline For Purchasing Tender Document For New IPL Teams
"I think in the past couple of games, I have been trying to restrict myself a bit as I wanted to stay till the end. But then I thought it is not me. I was losing out on the present trying to be a bit conservative," he said.
"(Opening partner Shubman) Gill is an extremely wonderful strokeplayer. My entire focus is on the final now."
On his match-winning six, Tripathi said: "It feels great. The win was very important. One or two tough overs, and it would go so deep we never thought.
"The 18th over was a great over by Rabada. I had to just connect one, and luckily I connected today, so I am very happy.
"It was difficult once you go in. Straightaway to get those boundaries was difficult. The ball was keeping a little low. After the first phase, we were a little down. We were always looking for positive options."
Get all the IPL news and Cricket Score here

Disclaimer: This post has been auto-published from an agency/news feed without any modifications to the text and has not been reviewed by an editor.

Source link
Titans' Julio Jones Back At Practice After Missing 2 Games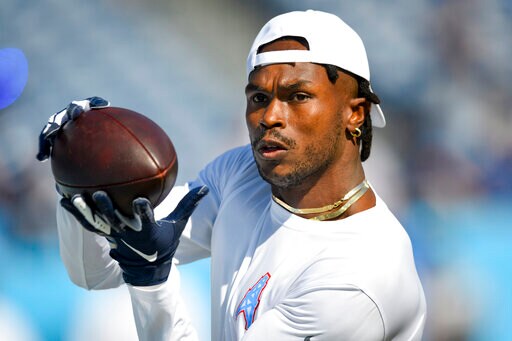 NASHVILLE, Tenn.: Titans wide receiver Julio Jones returned to practice Wednesday after missing the past two games with an injured hamstring.
Both Jones and A.J. Brown practiced during the portion open to reporters, and Jones ran well during the individual drills. Brown returned last week in a 37-19 win over the Jaguars from his own injured hamstring, which he hurt early in a 25-16 win over Indianapolis on Sept. 26.
Jones wasn't on the field late in that win over the Colts. Coach Mike Vrabel said the next day that Jones was tight, then Jones appeared on the injury report with a hamstring. Jones sat out practice the past two weeks.
Asked before practice if Jones would return, Vrabel said only that reporters would be able to report on what happened during individual drills.
I dont know how much the entire team will do," Vrabel said. We are focusing on individual work today. We get an extra day so working on recovery.
The seven-time Pro Bowl receiver played only nine games last season with Atlanta because of a nagging hamstring injury.
Despite missing two games, Jones still leads the Titans with 204 yards receiving. His 12 receptions are fourth on the team and second among receivers, trailing Chester Rogers (13).
The Titans (3-2) don't have to provide an injury report until Thursday because they host the Buffalo Bills (4-1) on Monday night.
A team with 16 players on injured reserve and 23 on last week's injury report showed some other signs of players healing up.
Outside linebacker Bud Dupree practiced Wednesday after missing the past three games, and starting safety Amani Hooker practiced in the first step toward returning from injured reserve. He left the season opener with an injured foot.
Running back Darrynton Evans and safety Brady Breeze also practiced as they work to return from injured reserve.
___
Follow Teresa M. Walker at https://twitter.com/TeresaMWalker
___
More AP NFL coverage: https://apnews.com/hub/NFL and https://twitter.com/AP_NFL
Read all the Latest News, Breaking News and Coronavirus News here. Follow us on Facebook, Twitter and Telegram.



Disclaimer: This post has been auto-published from an agency/news feed without any modifications to the text and has not been reviewed by an editor.

Source link
Rajasthan United FC will face Madan Maharaj FC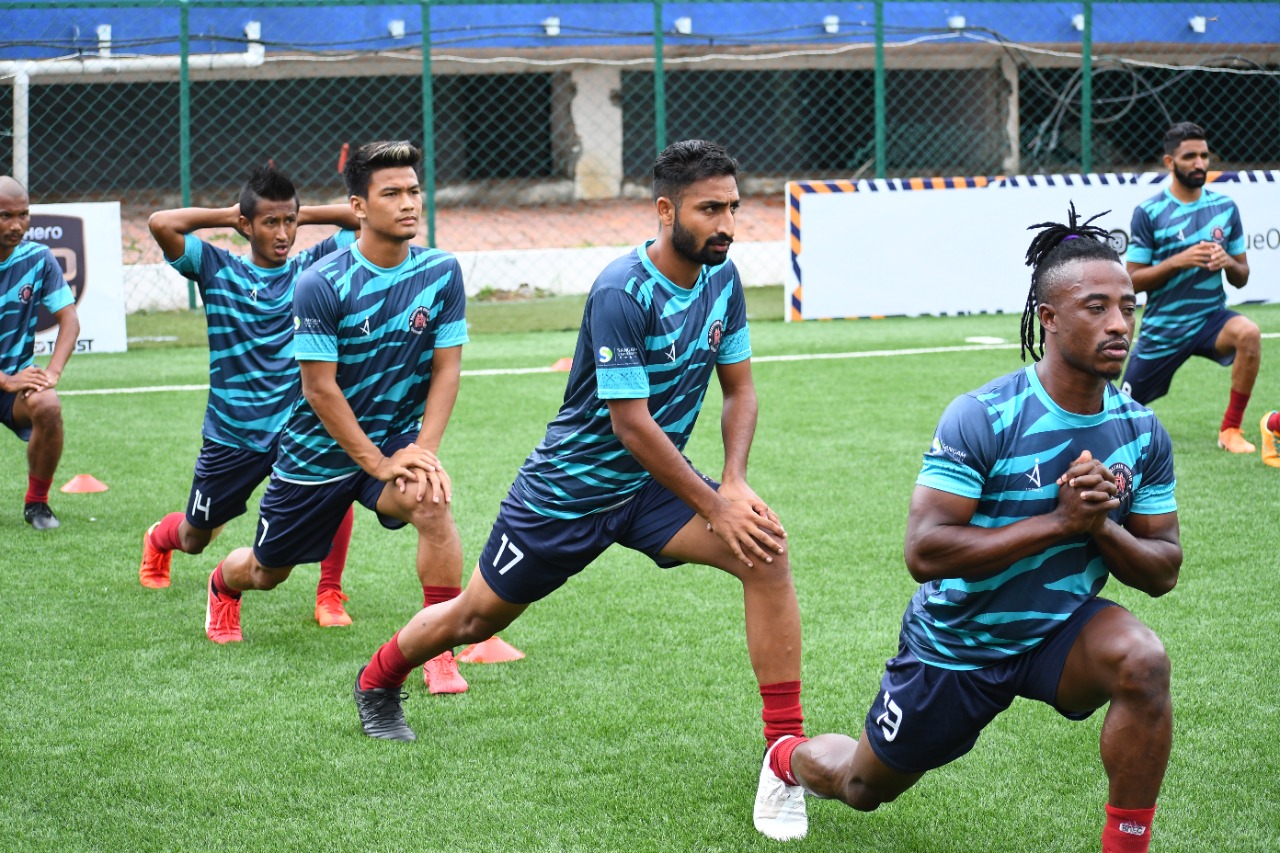 AIFF MEDIA TEAM
BENGALURU: The stakes will be really high when Rajasthan United FC take on Madan Maharaj FC in the third round of matches in Group A of the Hero I-League Qualifiers 2021 at the FSV Arena in Bengaluru. With both teams sitting on top of Group A level on 4 points each, the winner of this mouth watering contest will earn qualification into the final round of the Qualifiers. Defeat may still be enough for either team to qualify as well, but that will remain dependent on results elsewhere as FC Bengaluru United take on Ryntih Sports Club simultaneously. Both matches will kick off at 3:45 PM IST on October 13, 2021.
Encapsulating the mood in the RUFC camp, goalkeeper Vishal Joon spoke in the virtual pre match press conference. He said, "Everyone in the dressing room is really pumped up and boosted ahead of tomorrow's match. We are not taking any pressure upon ourselves, and following the coach's instructions to continue training properly amd perform just as well as we have done so far in the competition."
Reflecting on the competition, RUFC head coach Vikrant Sharma said, "The quality in the last few matches in the competition has been really good, and I expect that the level will be just as good, if not better as we get closer to the finals. We are taking the quality of our opposition into account in our preparation for each match. It will be the same against Madan Maharaj tomorrow, who will also compete really hard for the win I'm sure."
Madan Maharaj FC will face a quick turnover before tomorrow's match, having played Ryntih SC in their previous encounter just one day prior. Head coach Amit Jaiswal has no cause for complaints though, as he expressed that he is satisfied with how the team has progressed in the competition so far.
Speaking in the pre match press conference, Jaiswal said, "We are looking and feeling good at the moment. We look like a more cohesive unit right now with more balance in our defence and attack. I was naturally happy that we got the win yesterday, but I was even more buoyed by the clean sheet. Keeping the defence tight is really important if any team has designs on winning a competition."
Loveday Okechukwu, the unlikely match winner for Madan Maharaj FC against Ryntih SC last time out, spoke about his team's fighting spirit and will to qualify for the next stage of the competition.
"Tomorrow will be a really important match for us because this is the goal that we have prepared for in the last few weeks and months. My teammates and I will be ready to fight and give everything on the field tomorrow to get the win. We do not want to aim for anything lesser as we want to keep our destiny in our hands, as we know that the points table is still very close between three teams in our group," said the Nigerian centre back for Madan Maharaj FC.

Disclaimer: This post has been auto-published from an agency/news feed without any modifications to the text and has not been reviewed by an editor.

Source link