Bitcoin may soon touch Rs 45 lakh mark! Dodgecoin continues to decline
Bitcoin continued its uptrend, giving investors good news on Tuesday. On October 12, this cryptocurrency was trading at $57,000 (about Rs 42 lakh). It has touched this figure for the first time since the month of May. At the time of writing the news, the world's most popular cryptocurrency was trading at around $57,490 (approximately Rs 43.3 lakh) on Binance and CoinMarketCap, while the value of BTC on Indian exchange Coinswitch Kuber is already over $59,000 (approximately Rs 44.8 lakh). Is. The cryptocurrency reached an all-time high of $65,000 (approximately Rs 48.9 lakh) in April this year. If its current rally continues like this, then soon it can set a new record.
At the same time, Ether and other altcoins also appeared in green color in the bottom row. Ether opened at Rs 2,79,134 (about $3,740) on CoinSwitch Kuber on Wednesday, according to Gadgets360 cryptocurrency price tracker. It gained 1.29 per cent. Although its speed is not as fast as bitcoin, but it continues to grow.
Talking about other altcoins, Cardano, Tether, Ripple and Polkadot all continued to lose 2 to 3 percent on average. It looks like DodgeCoin is also fighting a battle to turn its fortunes around. It saw a decline of 3.58 percent. On Wednesday, it was trading at Rs 17.96 (about $ 0.24). Meanwhile, the Mimecoin Shiba Inu tightened its grip to some extent. It has climbed 19.65 percent against other altcoins.
On the other hand, Bakkt has partnered with Google in another cryptocurrency related news. Bakkt is a platform for institutional investors to store and trade digital assets across a global network. After joining hands with Google, it has now come to the fore that users will now be able to link their virtual debit cards with Google Pay. Through which they will be able to buy goods and services through offline and online medium. Last month, El Salvador recognized bitcoin as a legal tender. Now countries like Brazil and Switzerland are also on the same path and soon good news can come for bitcoin fans from these countries as well.
Download the Gadgets 360 Android app and follow us on Google News for the latest tech news, smartphone reviews and exclusive offers on popular mobile phones.
Related news

Disclaimer: This post has been auto-published from an agency/news feed without any modifications to the text and has not been reviewed by an editor.

Source link
Refinance rates on Oct. 13, 2021: Climbing but still low
Yes, mortgage rates continue to increase — but it's still a great time to refinance your home. Though the 15-year fixed and 30-year fixed rates are up a handful of basis points from last week, they're still quite low. And the overall economic conditions that have led to historically low rates over the past two years remain largely in place: surging home values, COVID-19 migration and low interest rates. As such, the market is quite favorable for homeowners looking to refinance, even though mortgage rates aren't quite as low as they were earlier this year.
Read more: If you've been considering refinancing, now is the time for action
30-year fixed-rate refinance
The average 30-year fixed refinance rate right now is 3.17%, an increase of 9 basis points from what we saw one week ago. (A basis point is equivalent to 0.01%.) One reason to refinance to a 30-year fixed loan from a shorter loan term is to lower your monthly payment. Because of this, a 30-year refinance can be a good idea if you're having trouble making your monthly payments. Be aware, though, that interest rates will typically be higher compared to a 15-year or 10-year refinance, and you'll pay off your loan at a slower rate.
15-year fixed-rate refinance
The average 15-year fixed refinance rate right now is 2.41%, an increase of 5 basis points over last week. With a 15-year fixed refinance, you'll have a larger monthly payment than a 30-year loan. On the other hand, you'll save money on interest, since you'll pay off the loan sooner. Interest rates for a 15-year refinance also tend to be lower than that of a 30-year refinance, so you'll save even more in the long run.
10-year fixed-rate refinance
The current average interest rate for a 10-year refinance is 2.37%, an increase of 7 basis points over last week. You'll pay more every month with a ten-year fixed refinance compared to a 30-year or 15-year refinance — but you'll also have a lower interest rate. A 10-year refinance can be a good deal, since paying off your house sooner will help you save on interest in the long run. But you should confirm that you can afford a higher monthly payment by evaluating your budget and overall financial situation.
Where rates are headed
We track refinance rate trends using information collected by Bankrate, which is owned by CNET's parent company. Here's a table with the average refinance rates provided by lenders across the country:
Average refinance interest rates
| Product | Rate | A week ago | Change |
| --- | --- | --- | --- |
| 30-year fixed refi | 3.17% | 3.08% | +0.09 |
| 15-year fixed refi | 2.41% | 2.36% | +0.05 |
| 10-year fixed refi | 2.37% | 2.30% | +0.07 |
Rates as of Oct. 13, 2021.
How to find the best refinance rate
When looking for refinance rates, know that your specific rate may differ from those advertised online. Your interest rate will be influenced by market conditions as well as your credit history and application.
Generally, you'll want a high credit score, low credit utilization ratio, and a history of making consistent and on-time payments in order to get the best interest rates. Researching interest rates online is always a good idea, but you'll need to connect with a mortgage professional to get your exact refinance rate. And don't forget about fees and closing costs which may cost a hefty amount upfront.
It's also worth noting that in recent months, lenders have been stricter with their requirements. As such, you may not qualify for a refinance — or a low rate — if you don't have a solid credit rating.
One way to get the best refinance rates is to strengthen your borrower application. If you haven't already, try to improve your credit by monitoring your credit reports, using credit responsibly, and managing your finances carefully. Also be sure to compare offers from multiple lenders in order to get the best rate.
When should I refinance?
Most people refinance because the market interest rates are lower than their current rates or because they want to change their loan term. While interest rates have been low in the past few months, you should look at more than just the market interest rates when deciding if a refinance is right for you.
A refinance may not always make financial sense. Consider your personal goals and financial circumstances. How long do you plan on staying in your home? Are you refinancing to decrease your monthly payment, pay off your house sooner — or for a combination of reasons? Also keep in mind that closing costs and other fees may require an upfront investment.
Note that some lenders have tightened their requirements since the beginning of the pandemic. If you don't have a solid credit score, you may not qualify for the best rate. If you can get a lower interest rate or pay off your loan sooner, refinancing can be a great move. But carefully weigh the pros and cons first to make sure it's a good fit for your situation.

Disclaimer: This post has been auto-published from an agency/news feed without any modifications to the text and has not been reviewed by an editor.

Source link
Check Out The Latest Smartphone's Design, In Photos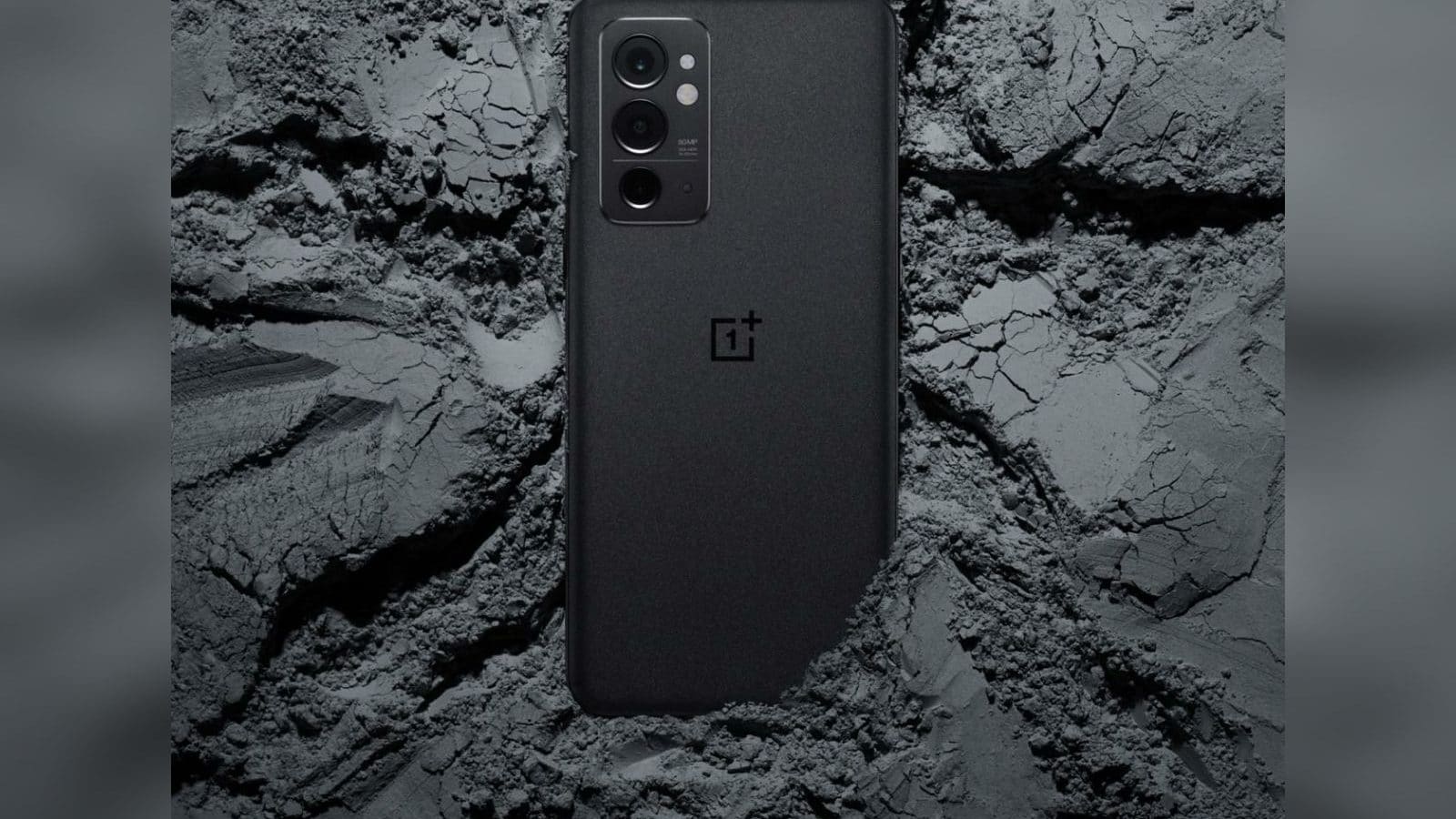 Read all the Latest News, Breaking News and Coronavirus News here. Follow us on Facebook, Twitter and Telegram.



Disclaimer: This post has been auto-published from an agency/news feed without any modifications to the text and has not been reviewed by an editor.

Source link
An 8-seater American SUV with a range of 1,200 km on a single charge is coming to India!
US-based electric mobility company Triton EV may enter the Indian electric market as a new player. On Tuesday, the company showcased its electric SUV Triton Model H in Hyderabad. Triton EV's first SUV in India is not only spacious and powerful to look at, but also has a tremendous range. The company claims that the Model H is capable of delivering a range of 1,200 km on a single charge. Let us know more about this car.
In appearance, the Model H will make you feel like an American SUV. It gets a huge front grille and is also spacious in size. Its length is 5,690 mm, height is 2,057 mm and width is 1,880 mm. Its wheelbase is also around 3,302 mm. It will definitely look no less than a mini truck on the road. It is an eight seater (8-seater electric SUV) and even then it gets 5,663 liters of storage space.
The Model H gets a 200kWh battery pack and as we mentioned, the company claims that this battery pack is capable of delivering a range of around 1,200 km on a single charge. With the option of hypercharger, this battery pack can be fully charged in just two hours. According to the company, this electric car can accelerate from 0-60 mph (about 0-97 kmph) in just 2.9 seconds.
For information, let us tell you that Triton is planning to invest $ 300 million (about Rs 226 crore) in India in the next few months. The company also informed that it has already received purchase orders worth $2.4 billion (about Rs 18,000 crore) from India. The company is soon planning to set up its manufacturing unit in the Zahirabad area of ​​Telangana.

Disclaimer: This post has been auto-published from an agency/news feed without any modifications to the text and has not been reviewed by an editor.

Source link