Latest News: India News | Latest Business News | BSE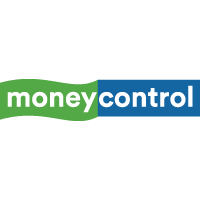 Disclaimer | Terms & Conditions | Privacy Policy | Cookie Policy | FAQs | Sitemap | Contact Us | Advertise with Us
Network 18 Sites: News18 | Firstpost | CNBC TV18 | In.com | Cricketnext | Overdrive |Topper Learning
Copyright © e-Eighteen.com Ltd All rights resderved. Reproduction of news articles, photos, videos or any other content in whole or in part in any form or medium without express writtern permission of moneycontrol.com is prohibited.

Disclaimer: This post has been auto-published from an agency/news feed without any modifications to the text and has not been reviewed by an editor.

Source link
Latest News: India News | Latest Business News | BSE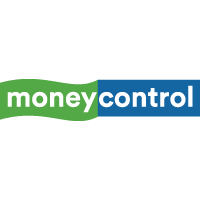 Disclaimer | Terms & Conditions | Privacy Policy | Cookie Policy | FAQs | Sitemap | Contact Us | Advertise with Us
Network 18 Sites: News18 | Firstpost | CNBC TV18 | In.com | Cricketnext | Overdrive |Topper Learning
Copyright © e-Eighteen.com Ltd All rights resderved. Reproduction of news articles, photos, videos or any other content in whole or in part in any form or medium without express writtern permission of moneycontrol.com is prohibited.

Disclaimer: This post has been auto-published from an agency/news feed without any modifications to the text and has not been reviewed by an editor.

Source link
Leaked Records Open A "Pandora" Box Of Financial Secrets
Hundreds of world leaders, powerful politicians, billionaires, celebrities, religious leaders and drug dealers have been hiding their investments in mansions, exclusive beachfront property, yachts and other assets for the past quarter-century, according to a review of nearly 12 million files obtained from 14 different firms located around the world.
The report released Sunday by the International Consortium of Investigative Journalists involved 600 journalists from 150 media outlets in117 countries. It's being dubbed the Pandora Papers" because the findings shed light on the previously hidden dealings of the elite and the corrupt, and how they have used offshore accounts to shield assets collectively worth trillions of dollars.
The more than 330 current and former politicians identified as beneficiaries of the secret accounts include Jordans King Abdullah II, former U.K. Prime Minister Tony Blair, Czech Republic Prime Minister Andrej Babis, Kenyan President Uhuru Kenyatta, Ecuador's President Guillermo Lasso, and former associates of both Pakistani Prime Minister Imran Khan and Russian President Vladimir Putin.
The billionaires called out in the report include Turkish construction mogul Erman Ilicak and Robert T. Brockman, the former CEO of software maker Reynolds & Reynolds.
Many of the accounts were designed to evade taxes and conceal assets for other shady reasons, according to the report.
The new data leak must be a wake-up call, said Sven Giegold, a Green party lawmaker in the European Parliament. Global tax evasion fuels global inequality. We need to expand and sharpen the countermeasures now.
The Pandora Papers are a follow to a similar project released in 2016 called the Panama Papers" compiled by the same journalistic group.
The latest bombshell is even more expansive, porting through nearly 3 terabytes of data the equivalent of roughly 750,000 photos on a smartphone leaked from 14 different service providers doing business in 38 different jurisdictions in the world. The records date back to the 1970s, but most of the files span from 1996 to 2020.
In contrast, the Panama Papers culled through 2.6 terabytes of data leaked by one now-defunct law firm called Mossack Fonseca that was located in the country that inspired that project's nickname.
The latest investigation dug into accounts registered in familiar offshore havens, including the British Virgin Islands, Seychelles, Hong Kong, and Belize. But some of the secret accounts were also scattered around in trusts set up in the U.S., including 81 in South Dakota and 37 in Florida.
Some of the initial findings released Sunday painted a sordid picture of the prominent people involved.
For instance, the investigation found advisers helped King Abdullah II of Jordan set up at least three dozen shell companies from 1995 to 2017, helping the monarch buy 14 homes worth more than $106 million in the U.S. and the U.K. One was a $23 million California ocean-view property bought in 2017 through a British Virgin Islands company. The advisers were identified as an English accountant in Switzerland and lawyers in the British Virgin Islands.
U.K attorneys for Abdullah said he isnt required to pay taxes under his countrys law and hasnt misused public funds, adding that there are security and privacy reasons for him to have holdings through offshore companies, according to the report. The attorneys also said most of the companies and properties are not connected to the king or no longer exist, though they declined to provide details.
Blair, U.K prime minister from 1997 to 2007, became the owner of an $8.8 million Victorian building in 2017 by buying a British Virgin Islands company that held the property, and the building now hosts the law firm of his wife, Cherie Blair, according to the the investigation. The two bought the company from the family of Bahrains industry and tourism minister, Zayed bin Rashid al-Zayani. Buying the company shares instead of the building saved the Blairs more than $400,000 in property taxes, the investigation found.
The Blairs and the al-Zayanis both said they didnt initially know the other party was involved in the deal, the probe found. Cherie Blair said her husband wasnt involved in the deal, which she said was meant to bring the company and the building back into the U.K. tax and regulatory regime. A lawyer for the al-Zayanis said they complied with U.K. laws.
In 2009, Czech Prime Minister Andrej Babis put $22 million into shell companies to buy a chateau property in a hilltop village in Mougins, France, near Cannes, the investigation found. The shell companies and the chateau were not disclosed in Babis required asset declarations, according to documents obtained by the journalism groups Czech partner, Investigace.cz.
A real estate group owned indirectly by Babis bought the Monaco company that owned the chateau in 2018, the probe found.
I was waiting for them to bring something right before the election to harm me and influence the Czech election, Babis tweeted in his first reaction to the report.
The Czech Republic parliamentary election is being held on Friday and Saturday.
Ive never done anything illegal or wrong, Babis added.
___
Liedtke reported from San Ramon, California, and Mattise reported from Nashville, Tennessee.
Disclaimer: This post has been auto-published from an agency feed without any modifications to the text and has not been reviewed by an editor
Read all the Latest News, Breaking News and Coronavirus News here. Follow us on Facebook, Twitter and Telegram.



Disclaimer: This post has been auto-published from an agency/news feed without any modifications to the text and has not been reviewed by an editor.

Source link
Audi expects all-new Q5 SUV to drive next phase of growth in India

German luxury carmaker Audi is seeking to accelerate its sales growth in India with the launch of its all-new Q5 SUV, one of its volume drivers next month, according to a senior company official.

The company will open bookings of the upcoming Q5 in the next couple of weeks. It had suspended sales of its popular SUVs Q3, Q5 and the Q7 last year when India moved to BS-VI emission norms with the company also deciding to stop offering diesel engine options in the country.

"We plan to launch the locally produced Q5 in the month of November. We've been waiting for this for a long time. So far we are doing extremely well in spite of the fact that some of our volume models like Q range are not there in full strength," Audi India Head Balbir Singh Dhillon told PTI.

With this Q5 launch next month, he added, "We are now looking forward towards the next phase of our growth and I'm pretty confident that will also come sooner than later. The Q5 is one of our most successful models from the time that we have been in India."
Audi India, which shares its annual sales numbers only, had sold 1,639 units in 2020. However, in terms of growth in the first eight months of 2021 it has already witnessed 115 per cent increase in sales.

"On the volume side, we already have three digit growth for this year and I am expecting that with the Q5 and other models later, it will only go up," Dhillon said.

On the absence of its popular high volume models such as Q3, Q5 and Q7 SUVs from the Indian market, Dhillon said when the emission norms in India moved last year from BS-IV to BS-VI the company had also decided that to go from "petrol plus diesel strategy to petrol and electrification".

The coronavirus pandemic had also delayed the homologation of the new vehicles for compliance of Indian regulations.

"Homologation is a long process that takes time and the pandemic also did not help. So the time got stretched…Normally homologation happens in about nine months but because of the pandemic it got delayed," he added.

Stating that all those issues are now behind, he said, "We will open up the bookings of the new Q5 in a couple of weeks and then we will start the deliveries next month."
The new Q5 will be the 9th product launch for Audi India, including five electric cars, this year.

Bullish on the road ahead, Dhillon said, "We fulfilled our promise of bringing the highest number of electric cars. No other manufacturer even in the volume segment has brought in five electric cars. Our promise of five electric cars in India is fulfilled and now we will fulfil our promise of continuing our cars with petrol strategy."
The new petrol versions of other popular models Q3 and the Q7 will also be launched in India going forward, he said without disclosing timelines.

When asked about the semiconductor shortage issue, he said Audi India has been managing so far but has been impacted to an extent.

"So far the headquarters has been kind that we are getting production of what is required but of course to some extent, I would definitely say that the waiting period for some of our cars has increased. Let's say a car that was available immediately or within a month, the waiting period has gone up by a month or so," Dhillon said.
(Only the headline and picture of this report may have been reworked by the PRESS24 NEWS staff; the rest of the content is auto-generated from a syndicated feed.)
Dear Reader,
PRESS24 NEWS has always strived hard to provide up-to-date information and commentary on developments that are of interest to you and have wider political and economic implications for the country and the world. Your encouragement and constant feedback on how to improve our offering have only made our resolve and commitment to these ideals stronger. Even during these difficult times arising out of Covid-19, we continue to remain committed to keeping you informed and updated with credible news, authoritative views and incisive commentary on topical issues of relevance.

We, however, have a request.
As we battle the economic impact of the pandemic, we need your support even more, so that we can continue to offer you more quality content. Our subscription model has seen an encouraging response from many of you, who have subscribed to our online content. More subscription to our online content can only help us achieve the goals of offering you even better and more relevant content. We believe in free, fair and credible journalism. Your support through more subscriptions can help us practise the journalism to which we are committed.
Support quality journalism and subscribe to PRESS24 NEWS.
Digital Editor

Disclaimer: This post has been auto-published from an agency/news feed without any modifications to the text and has not been reviewed by an editor.

Source link