itel launches 4 new soundbars in india, starting at rs 3,999
itel has launched four new soundbars in India, expanding its audio portfolio. Their model numbers are itel XE-SB505, itel XE-SB515, itel XE-SB625 WL and itel XE-SB1040 WL. Their price starts from Rs 3,999. The itel XE-SB505 and itel XE-SB515 come with wired sub-woofers, while the XE-SB625 WL and XE-SB1040 WL come with wireless woofers. The itel XE-SB505 has a wooden finish, while the tel XE-SB515, XE-SB625 WL has a premium metallic finish. These four devices are listed on Amazon for purchase.
itel XE-SB505 is priced at Rs 3,999 in India. At the same time, the price of itel XE-SB515 is Rs 6,999. Talking about the price of XE-SB625 WL, it is Rs 7,999. The XE-SB1040 WL is the most expensive soundbar available at Rs 10,999. You can buy all four of these through the Amazon website.
In terms of specifications, itel XE-SB515 being the most affordable soundbar has a 12.7 cm wired subwoofer. In this you get 35W power output. It has USB and Bluetooth for connectivity. Wooden finish has been given in this soundbar. Coming to the itel XE-SB515, it is an 80W fully-loaded soundbar with a 13.3 cm wired sub-woofer. For connectivity, you will get DSP, HDMI-ARC, Bluetooth and USB support in this. Metallic finish has been given in this soundbar.
In itel XE-SB625WL, you will get 120W soundbar, which comes with 16.5 cm wireless woofer. For connectivity, you get DSP, HDMI-ARC, Bluetooth and USB support in this. This soundbar also has a premium metallic finish. itel XE-1040WL gets 170W soundbar with 25.4W wireless woofer. For connectivity, you get DSP, HDMI-ARC, Bluetooth and USB support in this. Contemporary arc design is available in this soundbar.

Disclaimer: This post has been auto-published from an agency/news feed without any modifications to the text and has not been reviewed by an editor.

Source link
Apple iPhone: Here's how to recover deleted text messages | Technology News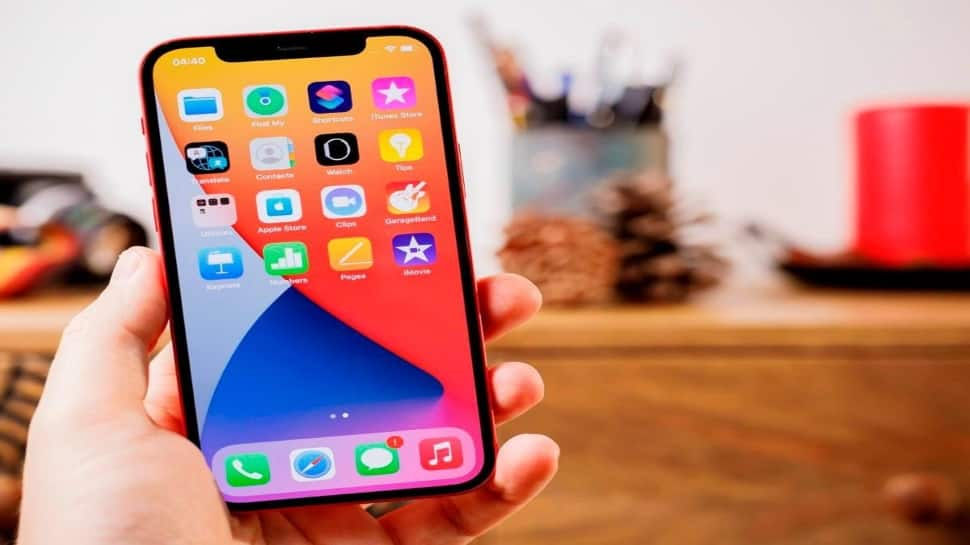 There are a few methods for recovering deleted text messages on an iPhone. On a daily basis, we all receive a number of useless text messages. Most of us do this by selecting many messages on our iPhones and deleting them all at once.
Along with deleting garbage and spam, this method sometimes removes crucial messages. There are also cases where you accidentally erase a crucial text message and can't discover an easy way to recover it on your iPhone.
Apple has allowed iCloud integration on the iPhone to store content backups, including text messages. However, recovering texts from an iCloud backup necessitates some preparation. The iPhone maker also does not offer a standalone option for restoring deleted messages in one go.
Check how to recover deleted text messages on iPhone using an iCloud backup:
The procedures to restore deleted text messages on your iPhone using an iCloud backup are outlined below. Before you begin, keep in mind that in order to restore your past text messages from the cloud, you must have Messages activated as part of your iCloud backups.
Go to Settings and click on your Apple ID profile.
Open iCloud > Manage Storage > Backups and then choose a backup from before the date on which you erased the text messages you want to retrieve.
Scroll down to find the Messages backup and double-check that it's showing data.
You must now restart your iPhone. This will delete all of the information and data that has been saved. As a result, you should only go ahead if you have those in the backup file containing your deleted messages.
Then go to Settings > General > Transfer or Reset iPhone > Erase All Content and Settings.
Your iPhone will now reboot, which will take some time. After that, it will ask if you want to restore from a backup. From there, select the appropriate backup.
Apple supports backups via iTunes or Finder for customers who don't use iCloud, depending on the operating system they're using. In this instance, you'll need to physically connect your iPhone. It also eliminates existing material and data, much like the iCloud backup technique, so you can restore an older backup.
Live TV
#mute

Disclaimer: This post has been auto-published from an agency/news feed without any modifications to the text and has not been reviewed by an editor.

Source link
New Microsoft Office is coming: Release date, pricing and major changes
Microsoft's new, flat-price version of its Office productivity software will arrive on Oct. 5 — the same day Windows 11 begins rolling out, the company said Sept. 16.
Microsoft previously stressed that while its main focus remains in its subscription offering, Microsoft 365, it will release the one-time purchase Office 2021 for those who aren't ready to move to the cloud.
Office 2021 arrives in two versions: one for commercial users, called Office LTSC (which stands for Long Term Servicing Channel), and one for personal use. Office LTSC is generally available today, the post said, and includes enhanced accessibility features, performance improvements across Word, Excel and PowerPoint, and visual improvements, like dark mode support across apps. It's meant for specialty situations, as opposed to for an entire organization, such as process control devices on the manufacturing floor that are not connected to the internet.
Meanwhile, Office 2021 for personal use will arrive on Oct. 5, and it seems like it'll include some new collaboration features, according to a blog post from the company on Friday. The new collaboration features will work like Google Docs and allow for real-time co-authoring through OneDrive.
Office 2021 users can also get access to Microsoft Teams, a fresh redesigned look for the apps, as well as features previously exclusive to Microsoft 365 like advanced grammar suggestions and Presenter Coach in PowerPoint.
Office Home and Student 2021 is $150. It includes Word, Excel, PowerPoint, OneNote, and Microsoft Teams for PC and Mac. Office Home and Business comes with everything from Office Home and Student, plus Outlook for PC and Mac, as well as the rights to use the apps for business purposes. Office Home and Business costs $250.
Both versions of Office will be supported on Windows and Mac, and will ship with the OneNote app. They will also ship both 32- and 64-bit versions, according to the post. Microsoft will support the software for five years, and said it does not plan to change the price at the time of release.
In April 2020, Microsoft transitioned into Office 365 Microsoft 365, a subscription service that added more features to the tools suite, but required a monthly payment — $7 for an individual plan or $10 for a family of up to six (that price will be increasing in March 2022). The company said its main focus will continue to be on the cloud, but it understands that not everyone is ready to take that step. While you can use Microsoft 365 apps like Word, PowerPoint and Excel online for free With limited functionality, you'll need either a perpetual version or a subscription to take full advantage of their capabilities.
Some wondered if Office 2019 would be the last perpetual version of the software since Microsoft 365 came along. But then Microsoft announced its plan for a perpetual release of Office in a September blog post.
For more, check out how to download Windows 10 for freehandjob how to download Windows 11 for free and everything you need to know about transitioning from Windows 10 to Windows 11.

Disclaimer: This post has been auto-published from an agency/news feed without any modifications to the text and has not been reviewed by an editor.

Source link
Apple's New iPhone Privacy Changes Signal Desire to Enter Ad Market: Analyst
Apple's recent privacy changes for iPhones are signs it may look to tap into an internet advertising market dominated by Facebook and Google, an analyst at RBC Capital Markets said. Since an April software update, most iPhones have allowed users to decide which apps can track user activity – crucial information that helps companies like Facebook deliver customized ads to users and measure their impact.
The feature, which Apple calls App Tracking Transparency (ATT), has worried many digital advertising and mobile gaming companies including Facebook, which says it has made it more expensive and difficult for brands to advertise on its platforms. read more
"We view (the privacy changes) as a sign that Apple may want to compete in global advertising," RBC analyst Brad Erickson said in a client note late Thursday, while starting coverage of Facebook, Amazon and Alphabet with "outperform" ratings.
Erickson is rated four stars for the accuracy of his earnings estimates on internet companies and recommendations, according to Refinitiv data. "(Apple) can use data privacy as cover while it invests in a search algorithm behind the scenes," Erickson said, referring to potential advertising revenue from a Google-like search engine.
If advertisers had "no choice but to fly blind with the loss of signal from Apple," Google-owned YouTube and Amazon's Connected TV could benefit as advertisers' next best alternatives, Erickson said. Evercore ISI analysts also pointed to Apple's possible advertising ambitions in August, saying "hampering third-party advertising" would give it a successful start in advertising. Still, they noted that ATT was meant for user privacy rather than monetization.
Apple, Facebook and Alphabet did not immediately respond to Reuters' requests for comment.
Read all the Latest News, Breaking News and Coronavirus News here. Follow us on Facebook, Twitter and Telegram.



Disclaimer: This post has been auto-published from an agency/news feed without any modifications to the text and has not been reviewed by an editor.

Source link