Czech prince to raise funds through NFTs to restore family legacy | World News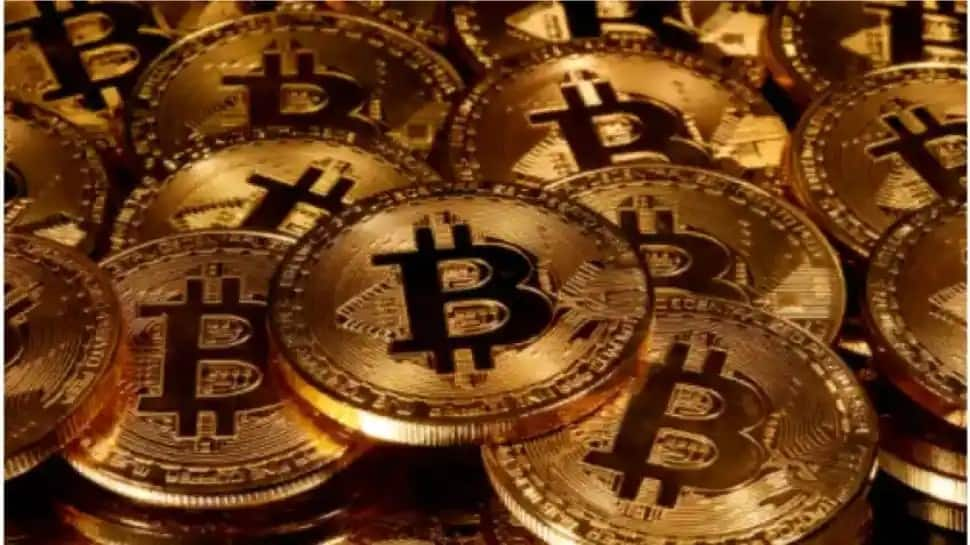 New Delhi: A 27-year-old Czech prince from the 600-year-old Bohemian noble family is looking to raise funds for the restoration of his family's legacy including a castle and several artefacts through NFTs.
The Lobkowicz family of the Czech Republic, considered of the richest back in the day, is said to have once sponsored the great musician Beethoven. But they lost their massive assets to the Nazis and the communists. They managed to get back Nazis and Communists in the 1990s.
However, it has been difficult for them to keep up with the maintenance.
"We don't get any public funding. My father sometimes says we are the richest poor people in the world. We are going to showcase some pieces that are in desperate need of restoration," William Rudolf Lobkowicz, the prince, was quoted as saying by Bloomberg.
The artefacts reportedly include works of Mozart, Beethoven Bruegel, Canaletto, and Velázquez. But since they are considered national treasures, the pieces can't be sold without the government's permission.
Lobkowicz has now turned his hopes towards NFTs. He has planned a one-day conference called Non-Fungible Castle that will cost 400 euro for entry. Several panel discussions are lined up to explain NFTs and cryptocurrency.
The event will allow people to buy blockchain-based proofs that they contributed to restoring certain items. Half of the proceeds of sale of NFTs by the artists would go for the restoration of the Lobkowicz family assets.
Live TV

Disclaimer: This post has been auto-published from an agency/news feed without any modifications to the text and has not been reviewed by an editor.

Source link
Senate Confirms Rohit Chopra As Next Director Of CFPB WASHINGTON: The Senate narrowly approved President Biden's pick to run the Consumer Financial Protection Bureau on Thursday, giving the bureau a director who is likely to embrace an aggressive watchdog role, similar to how the agency operated under former President Obama.
Rohit Chopra's nomination was approved 50-48, with Vice President Kamala Harris earlier having to cast a tie-breaking vote to end debate. Republicans were united in opposition against Chopra.
Before his approval, Chopra held one of the Democrat seats on the Federal Trade Commission, often using his position to publicly advocate for higher penalties and enforcement against companies were found to have committed wrongdoing. A then GOP-controlled Senate unanimously confirmed Chopra to his FTC commissioner job in 2018, a point Democrats made during debates about his nomination when it became clear no Republican would vote to approve him this time.
Chopra, 39, also held several high-ranking positions at the CFPB during the Obama administration as well, including the top job handling student loan issues.
Chopra has a long history of protecting consumers, said Sen. Sherrod Brown, D-Ohio, who is the chairman of the Senate Banking Committee.
Chopra is the CFPB's third permanent director since the bureau was created by the Dodd-Frank Act, the law passed after the 2008 financial crisis that overhauled the entire banking and financial system. Kathy Kraninger, who was former President Donald Trump's choice to run the bureau, was asked to resign by President Joe Biden on his first day in office.
During the Trump administration, the CFPB drastically scaled back its enforcement actions, both in number and size, and it relegated concerns, such as fair lending, to a much smaller position inside the bureau. It was a stark contrast to how the bureau was run under the Obama administration, where it aggressively collected fines from banks and credit card companies and returned billions of dollars in damages to borrowers.
President Biden's choice for the CFPB's acting director, Dave Uejio, has used his position to pivot the bureau sharply back to its original mission.
Republicans have long held an ideological opposition to the CFPB, due to its structure with a single director and because it is funded through the Federal Reserve instead of the traditional Congressional appropriations process. That criticism abated somewhat when Kraninger ran the bureau due to her more business-friendly approach.
"I have grave concerns that Commissioner Chopra would return the CFPB to the lawless, overreaching, highly politicized agency it was during the Obama administration," said Sen. Pat Toomey of Pennsylvania, the ranking Republican on the Senate Banking Committee, during his speech opposing the nomination.
Disclaimer: This post has been auto-published from an agency feed without any modifications to the text and has not been reviewed by an editor
Read all the Latest News, Breaking News and Coronavirus News here. Follow us on Facebook, Twitter and Telegram.



Disclaimer: This post has been auto-published from an agency/news feed without any modifications to the text and has not been reviewed by an editor.

Source link
Government shutdown: Senate passes funding bill
Speaker of the US House of Representatives Nancy Pelosi signs a bill to fund the US government avoiding a federal shutdown at the US Capitol in Washington, DC on September 30, 2021.
Mandel Ngan | AFP | Getty Images
Congress was poised to prevent a government shutdown Thursday with hours to go before a midnight deadline.
The Senate and House both passed a short-term appropriations bill that would keep the government running through Dec. 3. The U.S. will avoid a lapse in funding once President Joe Biden signs it into law.
The Senate approved the legislation in a 65-35 vote, as 15 Republicans joined all 50 Democrats. The House passed the bill by a 254-175 margin as 34 GOP representatives and every Democrat supported it.
Barring delays, the House is expected to approve the plan and send it to President Joe Biden before funding lapses.
The legislation includes money for hurricane relief and the resettlement of Afghan refugees. It appears set to pass with bipartisan support, as both Senate Majority Leader Chuck Schumer, D-N.Y., and Minority Leader Mitch McConnell, R-Ky., spoke in support of it Thursday morning.
"I'm confident the House will approve this measure later this afternoon and send it to the president's desk before funding runs out," Schumer said ahead of the vote. "This is a good outcome, one I'm happy we are getting done."
A government shutdown could lead to furloughs of federal workers and the suspension of certain services. A funding lapse could pose particular challenges during U.S. efforts to fight the coronavirus pandemic — though the Biden administration has said a shutdown would have little effect on public health functions.
Congress can snuff out one possible crisis Thursday but has another looming. Lawmakers still need to raise or suspend the debt ceiling before Oct. 18 to prevent a possible default on U.S. debt that would result in job losses, economic damage and a drop in the stock market.
Democrats, who control both chambers of Congress, tried to fund the government and suspend the debt ceiling as part of the same bill. Senate Republicans blocked the legislation, even though extending the ceiling doesn't authorize new spending. Approval would let the Treasury to cover its existing obligations.
Senate Minority Leader Mitch McConnell, R-Ky., repeatedly said his party would vote for a funding bill without a suspension of the debt ceiling.
Subscribe to CNBC on YouTube.

Disclaimer: This post has been auto-published from an agency/news feed without any modifications to the text and has not been reviewed by an editor.

Source link
Belgium to help fund abortions for women who can't get them in Poland

The Belgian government will give around $12,000 to an initiative that helps women unable to access an abortion in Poland, which has some of the Europe Union's most-restrictive abortion laws.


Disclaimer: This post has been auto-published from an agency/news feed without any modifications to the text and has not been reviewed by an editor.

Source link