Alert! Google bans 136 malicious apps from Play. Full list here | Technology News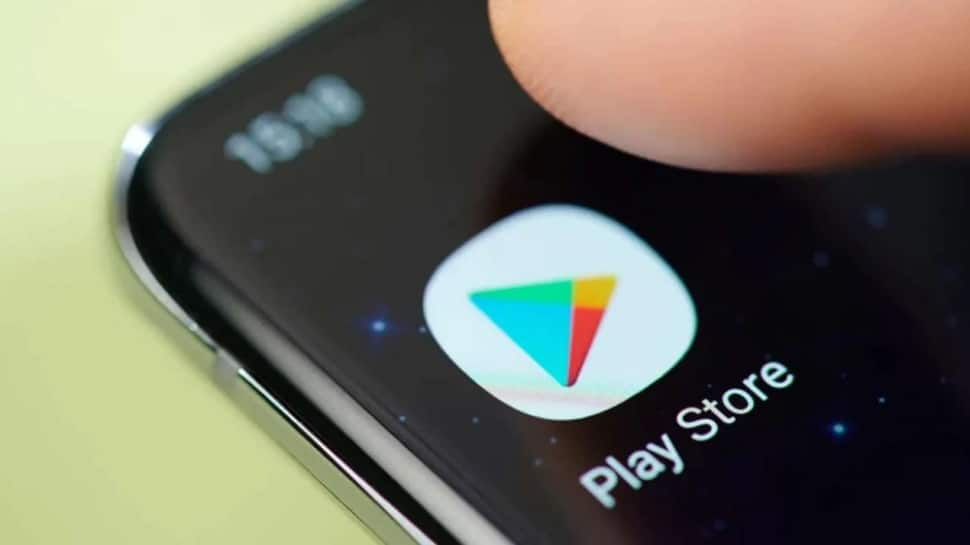 Hello consumers! your phone is being used to steal your money! It's now up to you to put a stop to the hackers. Another malware that has stolen millions of dollars from Android smartphone users around the world has been revealed by security specialists at Zimperium. The concern is that these apps are almost certainly installed on your phone and maybe stealing your money. Check the Google Play Store for a list of these apps and uninstall them right away.
Following the filing of a complaint, Google took action and banned all 136 apps. Users must, however, act quickly since the Griffhorse Android Trojan is one-of-a-kind! Handy Translator Pro, Heart Rate and Pulse Tracker, Geospot: GPS Location Tracker, iCare – Find Location, and My Chat Translator are among the Google-banned apps.
Security experts at Zimperium zLabs have found Griffhorse Android Trojan, an aggressive mobile premium services campaign that has targeted over 10 million Google Android users around the world. According to researchers, while most internet frauds use phishing techniques, the Griffhorse Android Trojan is unique in that it is concealed behind malicious Android apps that operate as Trojans, allowing it to take advantage of user interactions to propagate and infect more people.
These malicious Android applications appear harmless when looking at the store description and requested permissions, "but this false sense of confidence changes when users get charged month over month for the premium service they get subscribed to without their knowledge and consent," the security research firm wrote in a blog post.
However, just because these apps have been removed from the Google Play Store does not mean that GriftHorse malware-powered dangerous apps are no longer available to users. They're still available on third-party app marketplaces that aren't safe. Even worse, they could be buried inside some seemingly benign programs you've downloaded. That means you'll need to track them down and remove them off your phone.
Check the full list of apps banned by Google:
Handy Translator Pro
Heart Rate and Pulse Tracker
Geospot: GPS Location Tracker
iCare – Find Location
My Chat Translator
Bus – Metrolis 2021
Free Translator Photo
Locker Tool
Fingerprint Changer
Call Recoder Pro
Instant Speech Translation
Racers Car Driver
Slime Simulator
Keyboard Themes
What's Me Sticker
Amazing Video Editor
Safe Lock
Heart Rhythm
Smart Spot Locator
CutCut Pro
OFFRoaders – Survive
Phone Finder by Clapping
Bus Driving Simulator
Fingerprint Defender
Lifeel – scan and test
Launcher iOS 15
Idle Gun Tycoou202anu202c
Scanner App Scan Docs & Notes
Chat Translator All Messengers
Hunt Contact
Icony
Horoscope : Fortune
Fitness Point
Qibla AR Pro
Heart Rate and Meal Tracker
Mine Easy Translator
PhoneControl Block Spam Calls
Parallax Paper 3D
SnapLens – Photo Translator
Qibla Pass Direction
Caller-x
Clap
Photo Effect Pro
iConnected Tracker
Smart Call Recorder
Daily Horoscope & Life Palmestry
Qibla Compass (Kaaba Locator)
Prookie-Cartoon Photo Editor
Qibla Ultimate
Truck – RoudDrive Offroad
GPS Phone Tracker – Family Locator
Call Recorder iCall
PikCho Editor app
Street Cars: pro Racing
Cinema Hall: Free HD Movies
Live Wallpaper & Background
Intelligent Translator Pro
Face Analyzer
TrueCaller & TrueRecoder
iTranslator_ Text & Voice & Photo
Pulse App – Heart Rate Monitor
Video & Photo Recovery Manager 2
стрые кредиты 247
Fitness Trainer
ClipBuddy
vector arts
Ludo Speak v2.0
Battery Live Wallpaper 4K
Heart Rate Pro Health Monitor
Locatoria – Find Location
GetContacter
Photo Lab
AR Phone Booster – Battery Saver
English Arabic Translator direct
VPN Zone – Fast & Easy Proxy
100% Projector for Mobile Phone
Forza H Mobile 4 Ultimate Edition
Amazing Sticky Slime Simulator ASMRu200f
Clap To Find My Phone
Screen Mirroring TV Cast
Free Calls WorldWide
My Locator Plus
iSalam Qibla Compass
Language Translator-Easy&Fast
WiFi Unlock Password Pro X
Pony Video Chat-Live Stream
Zodiac : Hand
Ludo Game Classic
Loca – Find Location
Easy TV Show
Qibla correct Quran Koran Koran
Dating App – Sweet Meet
R Circle – Location Finder
TagsContact
Ela-Salaty: Muslim Prayer Times & Qibla Direction
Qibla Compass
Soul Scanner – Check Your
CIAO – Live Video Chat
Plant Camera Identifier
Color Call Changer
Squishy and Pop it
Keyboard: Virtual Projector App
Scanner Pro App: PDF Document
QR Reader Pro
FX Keyboard
You Frame
Call Record Pro
Free Islamic Stickers 2021
QR Code Reader – Barcode Scanner
Bag X-Ray 100% Scanner
Phone Caller Screen 2021
Translate It – Online App
Mobile Things Finder
Proof-Caller
Phone Search by Clap
Second Translate PRO
CallerID
3D Camera To Plan
Qibla Finder – Qibla Direction
Stickers Maker for WhatsApp
Qibla direction watch (compass)
Piano Bot Easy Lessons
CallHelp: Second Phone Number
FastPulse – Heart Rate Monitor
Caller ID & Spam Blocker
Free Coupons 2021
KFC Saudi – Get free delivery and 50% off coupons
Skycoach
HOO Live – Meet and Chat
Easy Bass Booster
Coupons & Gifts: InstaShop
FindContact
Launcher iOS for Android
Call Blocker-Spam Call Blocker
Call Blocker-Spam Call Blocker
Live Mobile Number Tracker

Disclaimer: This post has been auto-published from an agency/news feed without any modifications to the text and has not been reviewed by an editor.

Source link
Venom: Let There Be Carnage: What you need to remember before watching
Venom: Let There Be Carnage arrived in US theaters Friday, bringing Marvel's iconic symbiote back to screens along with his blood-red nemesis (and another killer post-credits scene). The movie picks up from the 2018 original and its mid-credit teaser, so you might need a reminder of where we left off with crusading reporter Eddie Brock and his alien symbiote.
Let's take a look at where Venom, Eddie and the rest of the characters are as the sequel begins. If you were planning to watch the first one before seeing the new movie, beware that SPOILERS lie ahead.
Venom and Eddie Brock
This pair (both played by Tom Hardy) defeated Life Foundation CEO Carlton Drake and his symbiote Riot — you may remember this as two CGI blobs throwing each other around — before they could bring more of the gooey aliens to Earth and take over by bonding them with the human race.
It seems like Venom is killed in the battle, but the symbiote has secretly remained bonded to Eddie and the pair engage in some lethal protection by killing criminals in San Francisco. (Remember the "turd in the wind" line?) Eddie also returns to journalism and fixes up his friendship with his ex, Anne.
Movies coming in 2021 and 2022 from Netflix, Marvel, HBO and more

See all photos
Unlike the comics, the movie version of Venom has no connection to Spider-Man (who rejected the symbiote, before it found Eddie and they sought vengeance). It isn't part of the Marvel Cinematic Universe, but multiversal chaos unleashed in the Disney Plus Loki series opens the door for different realities to connect and maybe give us a Venom cameo in Spider-Man: No Way Home.
As it stands, the movie Venom doesn't really have a reason to hate Spidey. So it's possible the pair will be uneasy allies (given Venom's murderous methods) rather than enemies.
Cletus Kasady
We only got the briefest glimpse of this imprisoned serial killer (Woody Harrelson) in the first movie's mid-credits scene. Kasady was refusing to tell the FBI where some of his victims are buried, and Eddie was the only person he'd agree to be interviewed by.
"When I get outta here, and I will, there's gonna be … carnage," Kasady says. Sounds like a threat to me.
There was also an extended version of this scene in the movie's home release, and it shows Kasady pulling the whole creepy "come closer" killer routine with Eddie. Thankfully, he appears to have gotten a haircut in the sequel.
In the comics, Kasady was Eddie's cellmate in prison. When the Venom symbiote broke Eddie out, it left its spawn behind and the newborn bonded with Kasady to become Carnage, a murderous monster who believed only in chaos and is basically Venom turned up to 11.
A copy of Eddie's notebook from his investigative journalism work was on display at New York Comic Con 2018 and reveals the depths of Kasady's depravity — it's pretty much the same as his comic book backstory revealed during the '90s Maximum Carnage event.
The Brooklyn orphanage he grew up in was destroyed by a fire that killed the disciplinarian administrator — a suspected revenge attack by Kasady.
He also pushed his grandmother to her death down a flight of stairs before going on a "huge massacre" in New York City and dug up his mother's grave. He was being thrown into Ryker's maximum security penitentiary (the Marvel Comics version of Rikers Island), where he managed to kill another 11 people.
Eddie also noted that Kasady killed his mother's dog with a drill and pushed a girl who rejected him in front of a bus, killing her. Kasady believes that "unpatterned bloodshed" is "the ultimate freedom."
Seems like a lovely fella.
Anne Weying
The lawyer (Michelle Williams) kicked Eddie to the curb after his investigation of the Life Foundation got him fired, but was pulled back into his orbit after he bonded with Venom. She briefly joined the symbiote to rescue a captive Eddie, giving us a glimpse of She-Venom.
Despite their rekindled friendship, renewed romance appears to be off the table since she's engaged to someone else. (They did share a big weird Venom kiss as the symbiote transferred between them though.) She also doesn't know Venom is still alive, but she's definitely going to find out because there aren't that many oily, toothy monster-looking lads out there and Eddie isn't particularly subtle.
With that, you're all caught up on where we left the characters at the end of the first movie and ready to get straight into the silly symbiote action.

Disclaimer: This post has been auto-published from an agency/news feed without any modifications to the text and has not been reviewed by an editor.

Source link
Reamle TechLife Robot Vaccum Cleaner Launched With Intelligent LiDAR Alongside Handheld Vacuum, Air Purifier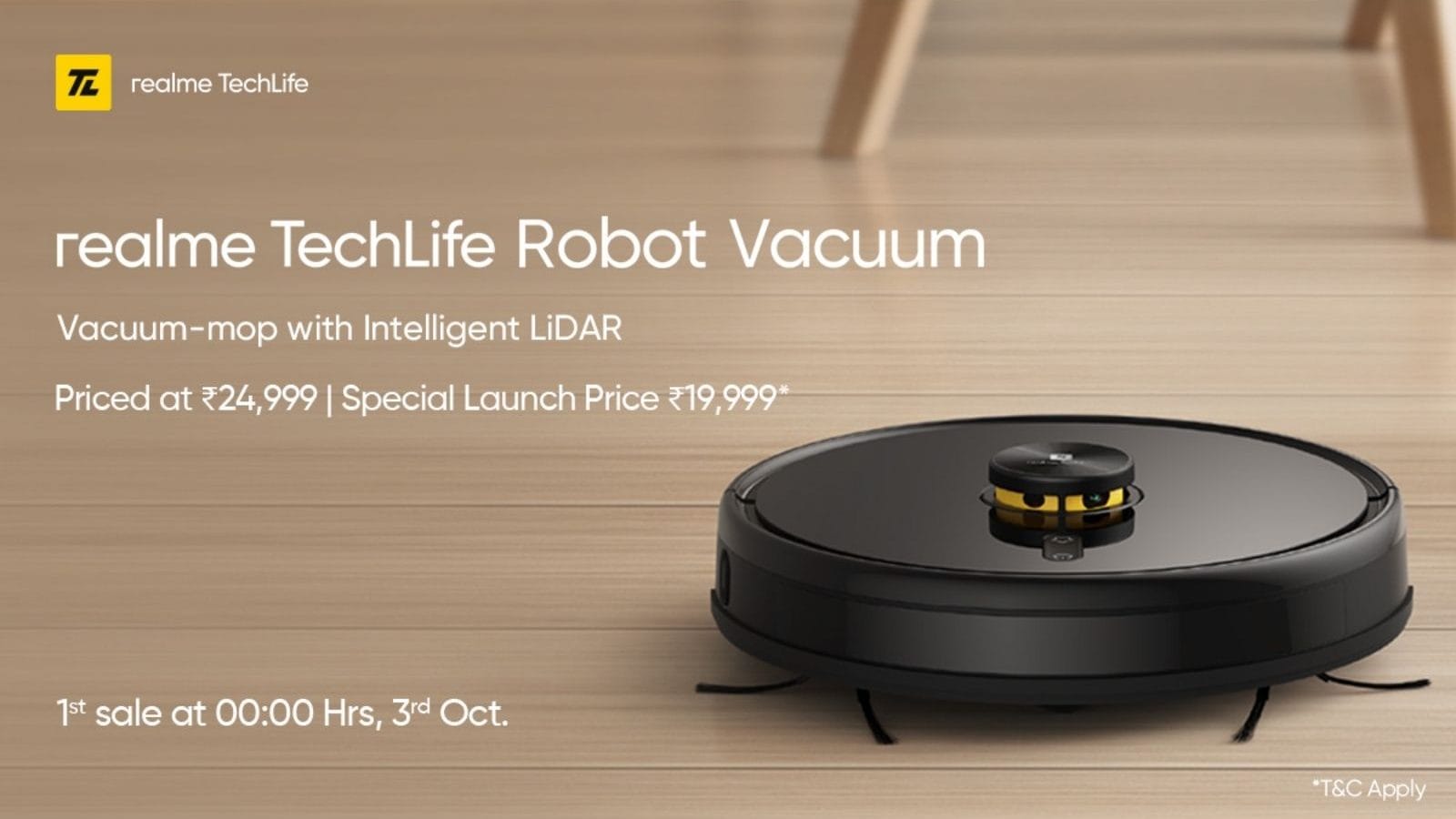 Realme has launched its latest home-based products including a Handheld Vacuum Cleaner, a Robot Vacuum-Mop, and an Air Purifier. The new products have been launched under the Chinese manufacturer's Realme TechLife range of Internet-of-Things (IoT) and home tech offerings. The Realme Robot Vacuum Cleaner is a connected product and can be controlled using the Realme Link app. The Realme Robot Vacuum is priced at Rs 24,999 in the country, while the handheld vacuum cleaner and the AirPurifier are both priced at R 7,999 in the country.
The new Realme products will be available at discounted prices during Flipkart's Big Billion Days sale. The Air Purifier will be priced at Rs 6,999, the handheld vacuum cleaner is priced at Rs 7,499, and the Robot Vacuum Cleaner will be priced at Rs 19,999 during the Flipkart Big Billion Days sale. The three products will be available for sale on the Realme website as well. Let us take a look at what the new products from Realme offer:
The Realme TechLife Robot Vacuum Cleaner is priced at Rs 24,999 and offers both vacuum and mopping capabilities, with separate fittings for both functions. The device uses laser navigation and mapping, a 3,000pa suction power, and a 5,200mAh battery. The Roomba-like robot vacuum cleaner comes with remote connectivity and can be controlled via the Realme Link app. Users can also connect Google Assistant and Amazon Alexa for voice controls. The device comes in direct competition against the Mi Robot Vacuum-Mop from Xiaomi.
The handheld vacuum and air purifier are both priced at Rs 7,999 in the country. The Air Purifier features a CADR (Clean Air Delivery Rate) of 330 cubic meters per hour, and HEPA filter for air filtration. The device also has a Sharp air quality sensor and claims to filter out 99.95 percent of solid air particles with a diameter of 0.3 microns and higher. The handheld vacuum cleaner, on the other hand, comes with a 2,200mAh battery, a HEPA filter, different fittings for varied cleaning, and two power modes. The Realme Vacuum Cleaner is a cord-free device.
Read all the Latest News, Breaking News and Coronavirus News here. Follow us on Facebook, Twitter and Telegram.



Disclaimer: This post has been auto-published from an agency/news feed without any modifications to the text and has not been reviewed by an editor.

Source link
Oppo A55 with 50MP camera, 5,000mAh battery and 6GB launched in India, know the price…
Oppo A55 smartphone has been launched as the latest affordable smartphone of the Chinese company. This new Oppo phone comes with a hole-punch display design, in which a triple rear camera setup has been given for photography. Oppo A55 smartphone has 6 GB RAM and 128 GB storage. This phone comes in two color options, with a 3D curved design on top. The Oppo A55 smartphone comes preloaded with features like Super Power-saving Mode, Optimized Night Charging, Super Night-time Standby Mode. It has camera focused features such as Backlight HDR, Night Mode and Night Plus Filters.
Oppo A55 price in India, launch offers
The price of Oppo A55 smartphone starts at Rs 15,490 in India, with 4GB RAM + 64GB storage of the phone. The price of 6 GB RAM + 128 GB storage model of the phone is Rs 17,490. Both the options are available for purchase in Rainbow Blue and Starry Black color options. Talking about availability, the sale of 4 GB RAM and 64 GB storage variants will start from October 3 with the Amazon Great Indian Festival sale. At the same time, the sale of 4 GB RAM and 128 GB storage variants will be started from October 11. Both the phones will be available for purchase on Amazon, Oppo India E-Store and other retail stores.
Talking about launch offers, the Oppo A55 smartphone will get an instant discount of Rs 3,000 on HDFC band card and EMI transactions on Amazon. The e-commerce website is also offering Amazon Prime membership worth Rs 329. Apart from this, Prime members will be given free screen replacement for the first six months. This phone can be purchased with a no-cost EMI option of up to six months.
3,000 cashback on select credit cards and debit cards and no-cost EMI options of up to three months in offline stores. Similarly, up to 10 percent instant discount will be available on Axis Bank, Bank of Baroda and Kotak Mahindra Bank cards at Oppo India e-store.
Let us tell you, Oppo A55 5G smartphone has been launched in China with MediaTek Dimensity 700 processor. The price of the phone in China is CNY 1,599 (approximately Rs 18,000), which is the price of 6 GB RAM + 128 GB storage of the phone.
Oppo A55 specifications
Dual-SIM (Nano) Oppo A55 phone works on Android 11 based ColorOS 11. It flaunts a 6.51-inch HD+ (720×1,600 pixels) display with 20:9 aspect ratio, 269ppi pixel density and 89.2 screen-to-body ratio. Apart from this, this phone is equipped with octa-core MediaTek Helio G35 processor, with which 6 GB RAM is available. For photography, the phone has a triple rear camera setup, whose primary camera is 50 megapixels, a 2 megapixel portrait lens and a 2 megapixel macro camera is present. A 16-megapixel camera has been given in the phone for selfie and video calling.
Talking about the internal storage of the phone, the phone has 128 GB storage which can be expanded up to 256 GB via microSD card. For connectivity, it includes 4G LTE, Wi-Fi 802.11ac, Bluetooth v5.0, GPS / A-GPS, 3.5mm headphone jack and USB Type-C port. Sensors include accelerometer, ambient light, magnetometer and proximity sensor. The phone also comes with a side-mounted fingerprint sensor.
The battery of Oppo A55 is 5,000 mAh, with which there is 18W fast charging support. The phone's battery provides up to 30 hours of talk-time or up to 25 hours of music streaming on a single charge. The dimensions of the phone are 163.6×75.7×8.4mm and the weight is 193 grams.

Disclaimer: This post has been auto-published from an agency/news feed without any modifications to the text and has not been reviewed by an editor.

Source link