OpenNet upgrades to evergreen future with Cerillion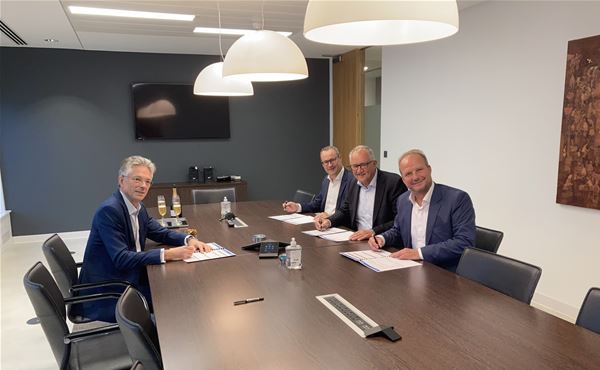 London, 28th September 2021 – Cerillion (AIM: CER), an innovator in digital monetization and customer management solutions, today announced a 6-year extension to its agreement with OpenNet, a wholesale telecoms business connecting Denmark's fiber infrastructure owners and service providers. OpenNet will upgrade its core BSS platform to Cerillion 21 and join Cerillion's Evergreen Software Program to continuously gain access to the latest product developments. In addition, OpenNet has signed a significant license expansion to support its on-going growth, and is extending its use of Cerillion's Managed Service and private cloud platform.
Since launching on Cerillion in 2019, OpenNet has grown rapidly using the system's open integration layer and a template driven model to enable a very smooth onboarding process for new infrastructure owners and service providers. One of the immediate gains from the upgrade comes with the implementation of Cerillion's Enterprise Product Catalog, which will enable OpenNet to easily build, test and deploy new wholesale products for its burgeoning set of partners. Furthermore, the new CRM framework will provide OpenNet with much greater flexibility in deployment and a more intuitive user experience.
OpenNet and Cerillion contract signing
"Working with Cerillion we have been able to very quickly establish and grow our wholesale business, safe in the knowledge we have a robust, scalable and flexible BSS platform underpinning our operations," commented Henrik Mller Nielsen, CEO, OpenNet. "By extending our agreement and joining Cerillion's Evergreen Software Program, we are taking this to the next level giving us access to exciting new capabilities and future-proofing our business for the challenges of tomorrow."
"OpenNet has carved out an exciting new wholesale business linking service providers with fibre infrastructure owners to deliver greater broadband choice and better service levels to end customers," commented Louis Hall, CEO, Cerillion. "We are delighted that they see the benefits of our true product model, and look forward to further on-going collaboration and success together in the future."
– ends –
Notes to Editors
About OpenNet
OpenNet is a company that operates a business and collaboration model that aims to help fiber networks and service providers collaborate when the networks are opened for access from 3rd party providers. OpenNet has already agreements with a large number of fiber Infrastructure Owners and Service Providers in Denmark, such as SEF, Onefiber by Globalconnect, Verdo, Nord Energi, Thy-Mors Energi, MES, RAH and Norlys, as well as with service providers such as Altibox, Telenor, TDC / YouSee, Hiper, Stofa, Fibia, Bolig·Net, Kviknet and Fastspeed.
About Cerillion plc
Founded in 1999, Cerillion (AIM: CER) is a leading provider of billing, charging and customer management systems delivering its solutions across a broad range of industries including the telecommunications, finance and utilities sectors. The Company has a global customer base, with c. 90 customer installations across c. 40 countries and customers include Liberty Global, KDDI and Proximus. For more information visit: www.cerillion.com
For further information, please contact:
Dominic Smith
cerillion plc
Tel: +44 (0) 207 927 6000
Email: dominic.smith@cerillion.com

Disclaimer: This post has been auto-published from an agency/news feed without any modifications to the text and has not been reviewed by an editor.

Source link
How Do The Random Video Chat Applications Work? | Technology News
Online video chat platforms registering thousands of users every day. These platforms have more than 100M+ monthly users. Platforms like Omegle, Ome Tv, FaceFlow, etc. are leading the race and, many other platforms are trying to compete in the market. More than ten platforms have more than 1M+ monthly users and, nearly fifty platforms have more than 500K users every month. These numbers put online random video chat platforms in the top 5 most used places on the internet. There are so many things behind these platforms' success. But a lot of people are inquiring and curious about how exactly these platforms work.
Before we go through the technical terms, let's see how these platforms work. When you visit the platforms applications or any websites, they provide different chat options. When you select one of them by clicking the start chat button, it will find someone from another endpoint, who is also looking for someone who wants to chat. It will connect you with them and, then you can start the chat. We will also discuss what kinds of technologies are used by Omegle.
So now our question as well answer is cleared, let's talk about the technical terms. Well, it's hard to confirm what kind of computer software technologies have been used to build these kinds of platforms. But some assumptions have been made which determine the exact idea behind these platforms. As per the Computer Science and engineering experts, these platforms use comet programming and probability algorithms. Some experts also say that it uses server programming like java socket programming. Experts suggest that Omegle has entirely made of socket programming. The Socket programming use for real-time communication of two devices on the private channel.
The Technology Used By Random Video Chat Platforms
Comet programming has no more use in large-scale internet applications. So, the Socket programming is the first choice to develop the platform. Omegle manager and founder Leif K-Brooks explained the use of Artificial Intelligence in moderation of chats to track abusive and disturbing content. Artificial Intelligence shorts for AI is one of the leading and widely used branches of Computer Science and technology. Technically it's not reliable to make a completely random video chat application with AI.
A small and basic application requires only a basic java script module. But to make large-scale and secure mode applications requires the integration of many technologies. These platforms also track your system's IP address, Store session, and cookie data in the browser, which is not safe specifically. Omegle and Ome Tv have been using these strategies for many years.
The integration of comet programming or socket programming with Artificial Intelligence is somehow working decently in online random video chat platforms. But the Safety measurements have been questioned for many years. Online random video chat platforms are not safe. Controversies in recent years proved that. Omegle is trying to maximize the use of Artificial intelligence for better moderation and monitoring. But there is no improvement has been shows for a long time. Same with the other leading providers.
Robust characteristics of random video chat websites
Every service available on the internet for users' entertainment provides different and unique features for users and, those features are the actual reason behind every successful platform. So let's talk about the services and features of online random video chat applications and websites that made them so popular and famous.
Easy User Interface
One of the main reasons behind the users' attraction towards these platforms is their easy-to-use design and formation. Omegle is leading the race of these platforms so, let's take its UI as an example. To use the website, you have to visit the website, choose your preferred chat option, click the start chat option, and here you go! Now you can start to chat with anyone! Also, some of the platforms even do not require any registration or login procedure. The easy-to-use ability of these platforms is why users are attracted to these platforms.
Multiple Chat Options
These platforms provide a wide range of chat options like text chat, webcam chat, question mode, chatrooms, etc. In the text chat mode, you can chat with random users only through text. Webcam plus microphone access does not require. Also, it is considered the safest way to use since you don't have to Chat through the webcam and microphone. While in the webcam chat, webcam and microphone access are necessary. While in the chatrooms, you can chat in a group. We talk about chatrooms in detail in the next point.
Chatrooms
Online random video chat websites and applications are mainly famous for person-to-person chat. But after the introduction of chatrooms, adds another powerful feature to platforms. In the chatrooms, you can chat in a group, With multiple people. Multiple types of chatrooms are available, but Public and Private chatrooms are basic. Chat Avenue is considered the best chatrooms service provider. Meanwhile, many other platforms like YouNow, 321 chat, and many more are also on the list.
User Privacy and Security
One of the headaches of the online random video chat platform is User privacy and security. Controversies registered in the past about user privacy and security on online random video chat platforms. Online video chat service providers started adding user verification to their platforms.
Omegle founder and handler Leif K Brooks has suggested the use of AI for conversation moderation and monitoring. These platforms are not entirely safe to use. The security enhancements were added to the websites and applications by the platforms providers and are still in development mode.
Summary
These platforms also have different kinds of search filters and, they are considered the heart of these platforms. There are so many other powerful features are provided by these platforms. But it's hard to cover all in a single and small article. Omegle is the center of the evolution of all random video chat worlds. Many other platforms are also in the market and, competition among them is delivering the best to the users. Besides what kind of technologies are used by these platforms, users' awareness and understanding are necessary. For security purposes, it's mandatory. Try out at least one random video chat platform. Enjoy!
(Disclaimer- Brand Desk Content)

Disclaimer: This post has been auto-published from an agency/news feed without any modifications to the text and has not been reviewed by an editor.

Source link
Animal Crossing: New Horizons is finally adding Brewster in a November update
A new update is on the way for Animal Crossing: New Horizons. As revealed during the Sept. 23 Nintendo Direct presentation, the update will arrive in November and will introduce the series' fan-favorite barista, Brewster, to the game.
Nintendo didn't share many details about the upcoming update during the event, but it did show off a brief clip of the entrance to Brewster's cafe, The Roost, confirming it is finally being added to New Horizons. It appears the cafe will be located on the second floor of the museum.
Nintendo will reveal more information about New Horizons' next update in a dedicated Animal Crossing Direct presentation, which is slated to air in October. The company says additional details about the stream will be announced "in the near future."
In a separate tweet, Nintendo confirmed that a fifth series of Animal Crossing Amiibo cards is also on the way. More information about the new cards will be announced at a later date.
The last content update for Animal Crossing: New Horizons arrived back in July, although it was fairly minor. That patch brought back August's weekly fireworks show and introduced a handful of new seasonal items to the game, including mooncakes to coincide with the Mid-Autumn Festival.
Animal Crossing: New Horizons is one of Nintendo's biggest Switch titles. The game has sold more than 33 million copies since it launched in March 2020, and it's spawned various merchandise collaborations, including a line of Animal Crossing sneakers and clothing from Puma.



Disclaimer: This post has been auto-published from an agency/news feed without any modifications to the text and has not been reviewed by an editor.

Source link
How To Send Money Via WhatsApp Using Payments Feature & How To Set It Up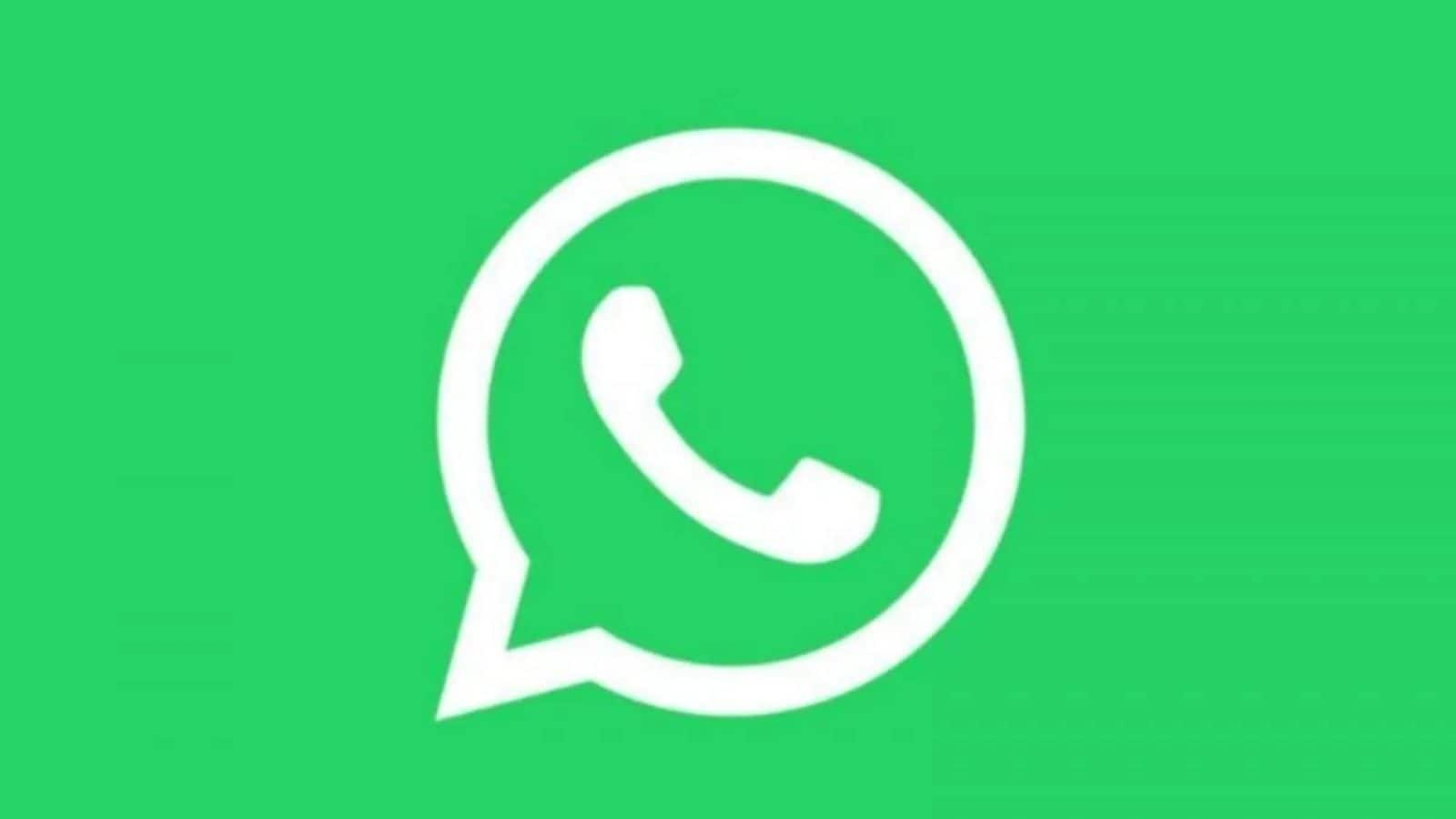 Facebook-owned WhatsApp is arguably the most popular instant messaging app in the world. The success of the app prompted many other similar apps, but none could match the popularity of WhatsApp. So, when Facebook announced the WhatsApp Payments' plan for India, the news created quite a buzz. It virtually eliminated the need to carry multiple UPI payments app. WhatsApp users now have the option to save some space by getting to ret UPI apps on their phone.
In November last year, the American tech firm partnered with the National Payments Corporation of India (NPCI) to announce the launch of Unified Payment Interface (UPI) based payment option on WhatsApp. The facility was launched with support for 160 banks in India and WhatsApp hoped to expand its UPI base in a graded manner starting with the registered user base of 20 million in UPI.
Here's how to set WhatsApp Pay UPI for sending or receiving money on the messaging app:
Step 1: For Android users, launch WhatsApp on your mobile and click on the three dots on the top right corner of the app. iOS users must click on the 'Settings' option on the bottom right corner.
Step 2: Click on the Payments option and then select 'Add Payment Method'.
Step 3: You will be prompted to accept the WhatsApp Payment policies. Read and accept the terms and conditions carefully before giving approval. Click on Accept and Continue if you wish to move forward with the process.
Step 4: Select your bank from the list of banks given to you. Further, if you have multiple accounts with the same bank, select the account on which you want to activate the UPI facility. However, please make sure that you have the same number linked with your bank account and WhatsApp.
Step 5: WhatsApp will verify your account and number by sending an SMS.
Step 6: Once verified, you will have to create a UPI PIN in case of new UPI registration for future payments.
How to Send Money through UPI
Step 1: To send money through WhatsApp, you will have to go to the 'Payment' option where you will be asked to select the contact to whom you wish to send money. You can also send money using a QR code or UPI address of the receiver in case they are not using WhatsApp payment.
Step 2: Enter the amount and verify the transaction with your UPI PIN.
How to receive money on WhatsApp
If the sender is sending money via WhatsApp, then they just have to follow the steps mentioned above to send money by selecting your contact through their WhatsApp payment option. Those receiving the money don't have to do anything, even if they don't use WhatsApp Payments and the money will be credit to their bank accounts.
However, if they aren't on board the Payment feature on WhatsApp, they can send you by scanning your WhatsApp Pay UPI QR code. They can also use your WhatsApp pay UPI address to send you money.
Read all the Latest News, Breaking News and Coronavirus News here

Disclaimer: This post has been auto-published from an agency/news feed without any modifications to the text and has not been reviewed by an editor.

Source link