Animal Crossing: New Horizons is finally adding Brewster in a November update
A new update is on the way for Animal Crossing: New Horizons. As revealed during the Sept. 23 Nintendo Direct presentation, the update will arrive in November and will introduce the series' fan-favorite barista, Brewster, to the game.
Nintendo didn't share many details about the upcoming update during the event, but it did show off a brief clip of the entrance to Brewster's cafe, The Roost, confirming it is finally being added to New Horizons. It appears the cafe will be located on the second floor of the museum.
Nintendo will reveal more information about New Horizons' next update in a dedicated Animal Crossing Direct presentation, which is slated to air in October. The company says additional details about the stream will be announced "in the near future."
In a separate tweet, Nintendo confirmed that a fifth series of Animal Crossing Amiibo cards is also on the way. More information about the new cards will be announced at a later date.
The last content update for Animal Crossing: New Horizons arrived back in July, although it was fairly minor. That patch brought back August's weekly fireworks show and introduced a handful of new seasonal items to the game, including mooncakes to coincide with the Mid-Autumn Festival.
Animal Crossing: New Horizons is one of Nintendo's biggest Switch titles. The game has sold more than 33 million copies since it launched in March 2020, and it's spawned various merchandise collaborations, including a line of Animal Crossing sneakers and clothing from Puma.



Disclaimer: This post has been auto-published from an agency/news feed without any modifications to the text and has not been reviewed by an editor.

Source link
How To Send Money Via WhatsApp Using Payments Feature & How To Set It Up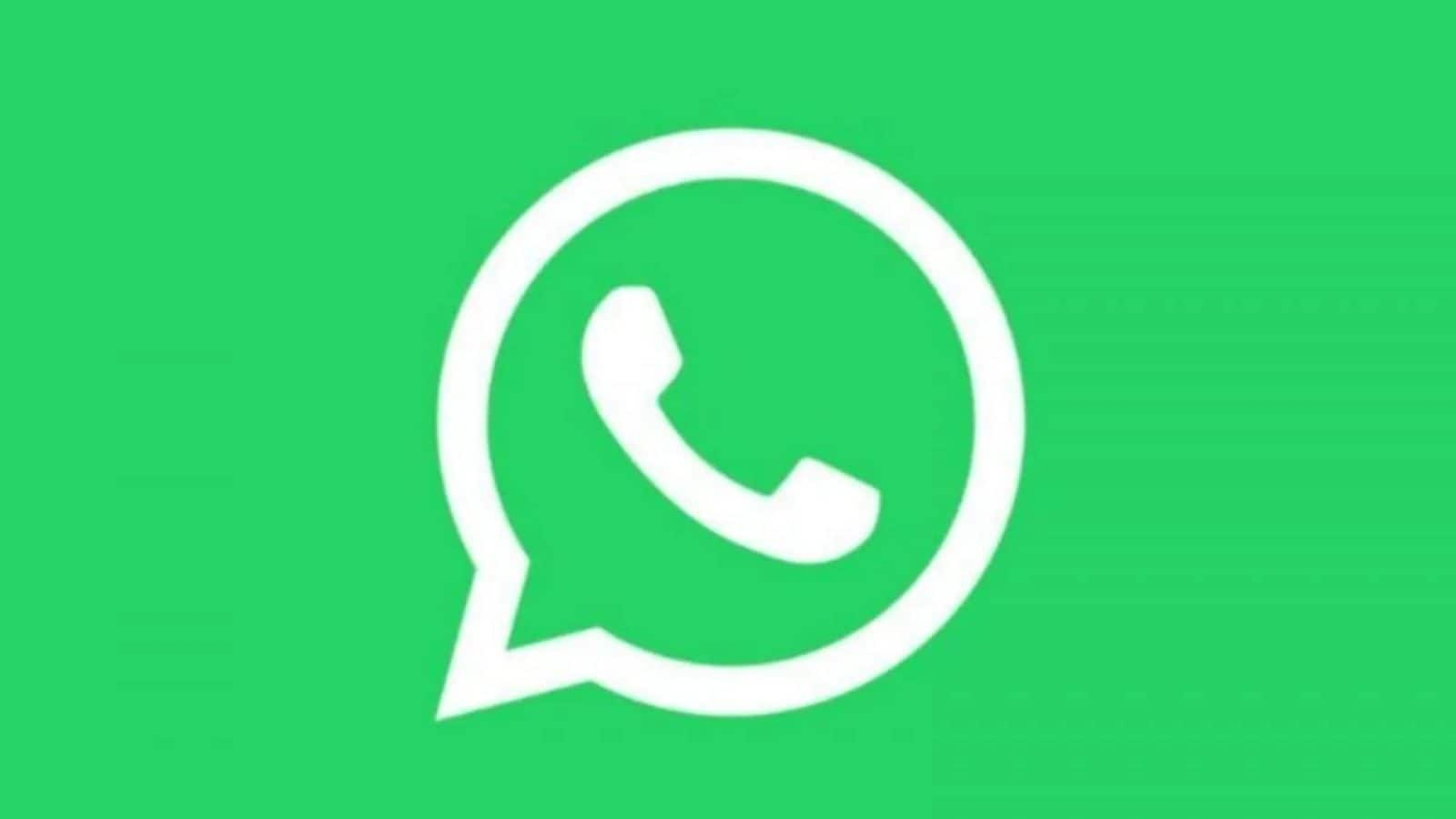 Facebook-owned WhatsApp is arguably the most popular instant messaging app in the world. The success of the app prompted many other similar apps, but none could match the popularity of WhatsApp. So, when Facebook announced the WhatsApp Payments' plan for India, the news created quite a buzz. It virtually eliminated the need to carry multiple UPI payments app. WhatsApp users now have the option to save some space by getting to ret UPI apps on their phone.
In November last year, the American tech firm partnered with the National Payments Corporation of India (NPCI) to announce the launch of Unified Payment Interface (UPI) based payment option on WhatsApp. The facility was launched with support for 160 banks in India and WhatsApp hoped to expand its UPI base in a graded manner starting with the registered user base of 20 million in UPI.
Here's how to set WhatsApp Pay UPI for sending or receiving money on the messaging app:
Step 1: For Android users, launch WhatsApp on your mobile and click on the three dots on the top right corner of the app. iOS users must click on the 'Settings' option on the bottom right corner.
Step 2: Click on the Payments option and then select 'Add Payment Method'.
Step 3: You will be prompted to accept the WhatsApp Payment policies. Read and accept the terms and conditions carefully before giving approval. Click on Accept and Continue if you wish to move forward with the process.
Step 4: Select your bank from the list of banks given to you. Further, if you have multiple accounts with the same bank, select the account on which you want to activate the UPI facility. However, please make sure that you have the same number linked with your bank account and WhatsApp.
Step 5: WhatsApp will verify your account and number by sending an SMS.
Step 6: Once verified, you will have to create a UPI PIN in case of new UPI registration for future payments.
How to Send Money through UPI
Step 1: To send money through WhatsApp, you will have to go to the 'Payment' option where you will be asked to select the contact to whom you wish to send money. You can also send money using a QR code or UPI address of the receiver in case they are not using WhatsApp payment.
Step 2: Enter the amount and verify the transaction with your UPI PIN.
How to receive money on WhatsApp
If the sender is sending money via WhatsApp, then they just have to follow the steps mentioned above to send money by selecting your contact through their WhatsApp payment option. Those receiving the money don't have to do anything, even if they don't use WhatsApp Payments and the money will be credit to their bank accounts.
However, if they aren't on board the Payment feature on WhatsApp, they can send you by scanning your WhatsApp Pay UPI QR code. They can also use your WhatsApp pay UPI address to send you money.
Read all the Latest News, Breaking News and Coronavirus News here

Disclaimer: This post has been auto-published from an agency/news feed without any modifications to the text and has not been reviewed by an editor.

Source link
OnePlus Nord 2 5G charger exploded, company gave this statement along with replacement
OnePlus Nord 2 5G charger reportedly exploded while charging. The incident is said to have happened in Kerala on Sunday and was informed by the affected user through a Twitter post. OnePlus has acknowledged the news of the explosion in the charger, but added that the explosion was caused by external factors including voltage fluctuations. Soon after Gadgets 360 sought comment on the matter on Tuesday, the company also offered users a new charger in replacement.
Jimmy Jose, a software engineer from Kerala, took to Twitter. Told That the charger that came with his OnePlus Nord 2 5G suddenly exploded. The blast reportedly caused a "huge sound" and also "blown up" the socket. According to the user, the OnePlus Nord 2 5G phone was still working.
Update on the OnePlus charger blast:
They asked me to visit customer care. And I submitted the charger there, and they told me that it could be because of power surge. That's it. They'll replace the charger.

May be I should get a voltage stabilizer to charge my phone????

— Jimmy Jose (@TheGlitchhhh) September 26, 2021
The affected user tagged the OnePlus support team, who asked him to visit the customer care center. The user informed that one of the officials of the center told him that the incident happened due to voltage fluctuation.
After checking the charger, the service center also promised to replace it, although the user tweeted on Tuesday saying that he did not get it. However, a few hours later, the company contacted the user. Till the time of writing the news, the user had got the replacement of the charger and the user has given this information through a tweet.
OnePlus told Gadgets 360 via email that "we take any such claim very seriously. The user has handed over the damaged OnePlus charger to our service center and has offered to replace it." The company further explained that "OnePlus chargers have built-in capacitors that control and store the energy. In this case, after a thorough analysis, the capacitors have remained intact and concluded that the explosion was caused by external factors such as voltage fluctuations." Because of the ups and downs."



Disclaimer: This post has been auto-published from an agency/news feed without any modifications to the text and has not been reviewed by an editor.

Source link
Carsten Hendrich is named Chief Brand Officer
Strengthening the brand strategy
Stuttgart, 28 September 2021 In the future, Breuninger will concentrate its brand expertise even more strongly. As Chief Brand Officer (CBO), Carsten Hendrich will be responsible for Breuninger's brand strategy starting 18 October 2021. He reports directly to Breuninger CEO Holger Blecker.
In order to advance the marketing issues of brand strategy, creative content, emotional branding, cross-channel and digital brand marketing, Breuninger plans to more effectively bundle together its brand divisions of Marketing, Visual Merchandising, Events, Lifestyle PR and Social Media. The brand will also be strengthened in another way: From now on, the entire development of the brand division will be managed by the newly created position of Chief Brand Officer. To handle this task, Breuninger is welcoming an experienced brand strategist on board: Carsten Hendrich will be working with the fashion and lifestyle company on 18 October 2021.
Carsten Hendrich has many years of experience in agencies, in-store and digital retail as well as the management of international premium brands. For example, he was the Vice President of Brand Marketing at Zalando for many years and has also worked with Bogner. Most recently, the 47-year-old transitioned from A. Lange & Söhne to the KaDeWe group, where he managed the divisions of Brand Strategy, Marketing and Communication. With his new role at Breuninger, Hendrich is also returning home in a sense: From 2009 to 2012, the Berlin resident worked as the Head of Marketing for the fashion and lifestyle company Breuninger.
"Breuninger is a highly attractive brand: authentic, demonstrating strong values, approachable and highly innovative. The company also has an impressive potential for growth. That's why I'm thrilled to help strengthen the Breuninger brand along with the team and bring it clearly to life at all customer contact points", remarks Carsten Hendrich about his return to Breuninger.
"At Breuninger, we have ambitious goals and want to continue growing strongly both off- and online. The unique character of the Breuninger brand and consistent networking of all channels plays an increasingly important role in this regard. We are convinced that Carsten Hendrich will create the right incentives with his expertise to strengthen our brand and encourage innovative development on the long term. We would like to warmly welcome Carsten Hendrich back to the Breuninger team and look forward to working together", says Holger Blecker, Breuninger CEO.
E. Breuninger GmbH & Co.
The fashion and lifestyle company Breuninger was founded by Eduard Breuninger in 1881 and is now one of the leading multi-channel department stores in Europe. Over its 140-year history, Breuninger has set high standards for fashion, beauty and lifestyle with an exclusive selection of international designer brands and select newcomer brands. The online shop www.breuninger.com launched in 2008 is one of the most successful online shops in the premium segment and is also available to customers in Austria and Switzerland. Apart from impeccable style and a sense for trends, Breuninger is deeply customer-oriented: Offers such as Special Service, the in-house bespoke atelier, Click & Collect and online reservations, the in-store order service and shuttle service ensure an extraordinary shopping experience, whether online or in person. In Germany and Luxembourg, Breuninger now runs 13 department stores with around 6,000 employees.

Disclaimer: This post has been auto-published from an agency/news feed without any modifications to the text and has not been reviewed by an editor.

Source link