Oppo F19s, Reno 6 Pro 5G Diwali Edition, Enco Buds new color option launched in India, know price
Blue color variants of Oppo F19s, Oppo Reno 6 Pro 5G Diwali Edition and Oppo Enco Buds true wireless stereo (TWS) earphones have been launched in India. The Oppo F19s smartphone is the latest phone in the Oppo F19 series, which will be positioned alongside smartphones like Oppo F19, Oppo F19 Pro and Oppo F19 Pro+. This phone is equipped with Snapdragon 662 processor, with which 6 GB RAM is available. The Oppo Reno 6 Pro 5G Diwali Edition is very similar to the Oppo Reno 6 Pro 5G, except you are getting a new color option. A new color variant has been introduced in Oppo Enco Buds.
Oppo F19s, Oppo Reno 6 Pro 5G Diwali Edition, Oppo Enco Buds Price in India
The price of Oppo F19s is Rs 19,990. In this phone you will get Glowing Black and Glowing Gold color option. You can buy the phone through Oppo's website and Flipkart.
The price of Oppo Reno 6 Pro 5G Diwali Edition is Rs 41,990, this phone comes in Special Majestic Gold color option. The phone has 12 GB RAM and 256 GB storage. This flagship smartphone of Oppo was launched in India in July with single 12 GB and 256 GB storage, which was priced at Rs 39,990. At that time, Aurora and Stellar Black color options came in the phone. You can buy the Majestic Gold color option through the official website of the company.
The price of Oppo Enco Buds is Rs 1,799 and it is available for purchase in Blue color option. Oppo True Wireless earbuds were introduced earlier this month in a single white color option. You can buy them from Oppo's website.
Oppo F19s specifications
Dual-SIM (Nano) Dual-SIM (Nano) Oppo F19s phone runs on ColorOS 11.1 based on Android 11 and flaunts a 6.43-inch full-HD + (1,080×2,400 pixels) AMOLED display, with support for 60Hz There's a refresh rate, 180Hz touch sampling rate, 409ppi density, and a maximum brightness of 800 nits. Apart from this, the phone is equipped with an octa-core Qualcomm Snapdragon 662 processor, coupled with Adreno 610 GPU and 6 GB LPDDR4x RAM. Also, it has 11 GB of RAM expansion.
For photography, the phone has a triple rear camera setup, which includes a 48-megapixel primary sensor with an f / 1.7 lens, a 2-megapixel depth sensor and a 2-megapixel macro sensor. A 16-megapixel camera has been given in the phone for selfie and video calling.
Oppo has given 128 GB of storage in it, which can be expanded up to 256 GB with micro SD card support. Talking about connectivity options, it includes 4G LTE, Wi-Fi, Bluetooth v5, USB Type-C and 3.5mm headphone jack. Sensors include in-display fingerprint scanner, geomagnetic induction, proximity sensor, under-screen light sensor, acceleration sensor, gravity sensor and gyroscope. It also has GPS, A-GPS, Beidou, Glonass and Galileo.
The 5,000 mAh battery in the Oppo F19s phone comes with 33W fast charging. The dimensions of the phone are 160.3×73.8×7.95mm and the weight is 175 grams.
Oppo Reno 6 Pro 5G specifications
Oppo Reno 6 Pro 5G phone works on Android 11 based ColorOS 11.3. It has a 6.55-inch full-HD + (1,080×2,400 pixels) curved AMOLED display with 90Hz refresh rate and 180Hz touch sampling rate. This phone is equipped with MediaTek Dimensity 1200 processor, which is paired with 12 GB RAM and 256 GB storage.
For photography, the quad rear camera setup has been given in the Oppo Reno 6 Pro 5G, which has three camera sensors like the base variant, except that there is an additional 2-megapixel mono camera, which comes with a color temperature sensor. For selfies and video calling, it also has a 32-megapixel camera, which is located at the top-left corner of the curved display in the hole-punch cutout.
Talking about connectivity, the option of Oppo Reno 6 Pro 5G is also the same as the base variant. However, instead of the Z-axis motor, the X-axis linear motor has been replaced in this phone. The battery of the phone is 4,500 mAh, with which 65 W fast charging support is available. Furthermore, it is 7.6mm thin and 177 grams heavy.
Oppo Enco Buds specifications
The Oppo Enco Buds earphones come with 8mm dynamic drivers and have a frequency range of 20Hz to 20,000Hz. Also, there is support for AAC and SBC Bluetooth codecs. It has Bluetooth v5.2 support, which comes with fast pairing capability even from 10 meters away. It has been claimed about the earbuds that its latency rate is 80 milliseconds. The Enco Buds have a 400mAh battery, while each of the Buds gets a 40mAh battery.

Disclaimer: This post has been auto-published from an agency/news feed without any modifications to the text and has not been reviewed by an editor.

Source link
Bend-insensitive fibers significantly reduce bend losses and extend the expected network lifetime, according to Prysmian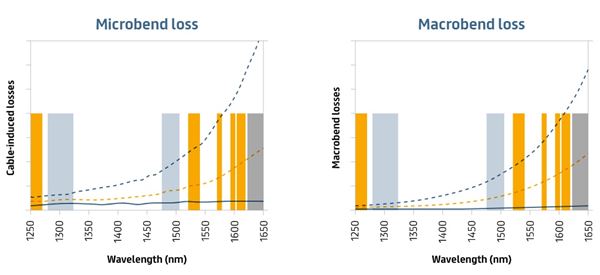 Prysmian Group highlights the impact of leveraging bend-insensitive fibers across the entire wavelength spectrum used by current and future PON technology
Milan, Italy, 27 September 2021 – In the new era of hyper connectivity, it is essential that the industry looks to increase the capacity of the world's optical networks and operators must choose to leverage a bend-insensitive fiber cabling system that can keep up with new technologies, was the message expressed by Prysmian Group in its latest Industry Insight.
Bend-insensitive fibres, especially the best performing G.657.A2, can enable the development of extreme fiber count and reduced diameter cabling solutions to provide the highest bandwidth capacity in duct installations and minimize losses linked to macrobends and microbends. Therefore, operators will have access to faster and more stable optical networks, cost-effective and environmentally-friendly installations with lower operating costs and increased network lifespan. Bend resistance can extend the expected network lifetime by improving repair resilience and as such, is beneficial for operators looking to make significant OPEX savings.
"The rising wavelength requirements of PONs and wireless networks drives the need for truly bend-insensitive optical fibers, to become an integral part of Fiber-to the-X (FTTx) and 5G mobile networks," said Prysmian Group Executive Vice President Telecom Business Philippe Vanhille. "In the new era of hyper connectivity, it is essential that we increase the capacity of the world's optical networks and operators must choose to leverage a bend-intensive fiber cabling system that can keep up with new technologies. Operators that take advantage of these fibres, and in particular the G.657.A2, will achieve the most potential from their deployed networks."
Adopting cost-effective and flexible bend-intensive single mode fibers can secure the entire wavelength spectrum used by current and future Passive Optical Networks (PONs). With bend-insensitive fibres, the integrity of the network infrastructure is secured, stability is increased across all bands and possibilities are opened up for system evolution. The resilience of bend-insensitive fibers provides manufacturers with the ability to design cabling solutions that can support the full use of transmission bands and future-proof higher capacity networks, that will often operate outside of present standard ranges.
Moreover, the use of G.657 fibers that are coated with 200 μm and 180 μm diameter can significantly reduce the dimensions of the cables, while achieving higher fiber density. These reduced diameter fibers are fully compatible with any G.652 fibre, which makes them easy to insert into an existing network or upgrade parts of existing optical infrastructure. As fiber networks become more crowded, and space limited, fiber bends are more likely to occur and therefore preventing power leakage with G.657 fibers is crucial. Bend resistance also allows the use of smaller loop guides when installed and a reduction in the bend radius of splice trays.
For more information about Prysmian Group, please visit: https://www.prysmiangroup.com/en.
– ENDS –
About Prysmian Group
Prysmian Group is world leader in the energy and telecom cable systems industry. With almost 140 years of experience, sales of over €10 billion, about 28,000 employees in over 50 countries and 104 plants, the Group is strongly positioned in high-tech markets and offers the widest possible range of products, services, technologies and know- how. It operates in the businesses of underground and submarine cables and systems for power transmission and distribution, of special cables for applications in many different industries and of medium and low voltage cables for the construction and infrastructure sectors. For the telecommunications industry, the Group manufactures cables and accessories for voice, video and data transmission, offering a comprehensive range of optical fibres, optical and copper cables and connectivity systems. Prysmian is a public company, listed on the Italian Stock Exchange in the FTSE MIB index.
For further information, please contact Bruna Chitoni at bruna.chitoni@prysmiangroup.com.
Note to editors
The full 'Bend-insensitive fibres: a key component of future-proof networks' Industry Insight is available for you to host or promote on your website. If you are interested in learning more about the content, Prysmian Group can produce an exclusive feature article on what this means for the industry.

Disclaimer: This post has been auto-published from an agency/news feed without any modifications to the text and has not been reviewed by an editor.

Source link
Xiaomi Civi unveiled with triple rear cameras: Check price, specs and more | Technology News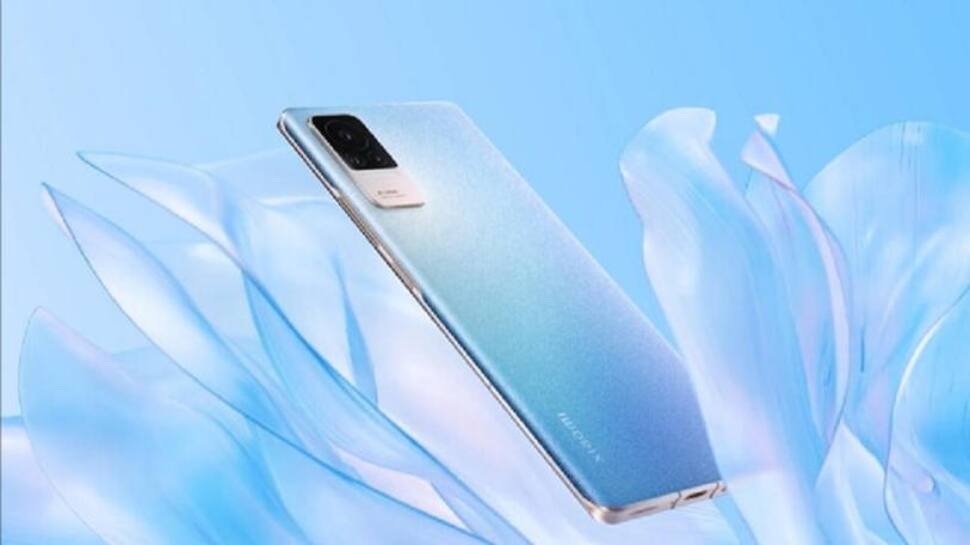 Xiaomi today announced the launch of its newest smartphone, the Xiaomi Civi, in China. The Xiaomi Civi is rumored to be the first in a new range of Xiaomi smartphones, with today's announcement being the initial offering. The Xiaomi Civi sports a 120Hz display, a Qualcomm Snapdragon processor, triple back cameras, and Android 11 pre-installed.
The smartphone will be available for purchase starting at CNY 2,599 (approximately Rs 29,600) for the base 8GB RAM + 128GB storage option. The 8GB RAM + 256GB storage variant costs CNY 2,899 (approximately Rs 33,000), while the top-spec 12GB RAM + 256GB storage variant costs CNY 3,199 (about Rs 36,500).
As of now, the smartphone has only been released in China, and no information about a global launch, including India, has been released. The smartphone will be available in three color options: black, pink, and sky blue.
Along with the Xiaomi Civi, Xiaomi also released the Xiaomi Watch Color 2, which features a 1.43-inch AMOLED display, 12 hours of battery life, a SpO2 sensor, and other features. Xiaomi also unveiled the Xiaomi TWS 3 Pro earphones, which feature active noise cancellation.
The Xiaomi Civi features a 6.5-inch FHD+ AMOLED display with a 120Hz refresh rate and a 120Hz refresh rate. The smartphone is equipped with a Qualcomm Snapdragon 778G CPU, as well as up to 12GB of RAM and 256GB of internal storage. The Xiaomi Civi has a 4,500mAh battery with 55W fast charging capabilities.
Xiaomi Civi has a triple rear camera system with a 64MP primary camera, an 8MP ultra-wide angle camera, and a 2MP camera. The smartphone has a 32MP selfie camera on the front.
Live TV
#mute

Disclaimer: This post has been auto-published from an agency/news feed without any modifications to the text and has not been reviewed by an editor.

Source link
Deathloop's directors on Bond, Blackreef and breaking loops
Arkane Studios released Deathloop on Sept. 14 to near-universal claim. My colleague Daniel Van Boom declared it the best reason to fork out for a PlayStation 5 (if you're lucky to get your mitts on one), while CNET sister site GameSpot gave it a rare 10/10. I played through the game for a CNET preview, and it's since taken up residence in my mind, replaying over and over a month after finishing the game.
In short: This game rules.
Before Deathloop, Arkane was best known for Dishonoured, a series of action-adventure games set in a plague-infested industrial world with heavy Victorian influences. The magic of Arkane games lies in their style. Dishonored's Dunwall was a rich world that was given an edge by its industrial Victorian inspirations. Deathloop's inspiration is different, but its world is similarly irresistible.
"We left the Victorian era [with Dishonored] and the '60s came to us from the moment we decided we wanted to go through this eternal party," the art director, Sébastien Mitton, told me over Zoom. I got to speak to Mitton and director Dinga Bakaba a few weeks ago about the The game's aesthetics — all about the loop — and I tried to squeeze out a few hints about some side quests that I just couldn't figure out. They didn't budge much.
Do I love Deathloop because it's by the same people who made the Dishonored games, which I count among my all-time favorites? Or do I love Deathloop because it's a stylish and innovative game that pulls you into a chokehold from the minute you wake up on that black sandy beach and doesn't let go even after the credits roll?
Por qué no los dos?
The island of Blackreef, where we lay our scene, is a rich tapestry of partying, booze, secrets and decay. Trash piles up in the streets as the eternal partygoers day-drink and collude in half-abandoned midcentury modern apartments and increasingly dilapidated funhouses. Among all the style and color is a darkness and edge that begs to be explored — and it's so satisfying to peel back its layers and uncover secrets.
While the aesthetics of Deathloop firmly place the game in the swinging '60s, Blackreef seems to exist outside of space and time itself. Amid the pops of color and Frank Lloyd Wright-inspired modernist structures are rows of buildings and warehouses that wouldn't look out of place in a remake of Oliver Twist. There's also that futuristic Core Stabilizer that looms over all the island, legs splayed out and projecting a glistening force-field around Blackreef.
I couldn't help drawing artistic comparisons between Deathloop and games like We Happy Few and Control. Fans of the MCU will also find stylish (and thematic) ties to Loki on Disney Plus.
"It's an homage to what we lived through when we were younger. We looked to TV and movies to find our inspiration, like the James Bond movies," art director Mitton said. "There's this whole side of mystery that we're going to be able to put in the game that's going to motivate the player, rather than a world that's simple and basic. There's this kind of light heartedness from the '60s that we thought really worked well with this eternal life."
On the surface, this vibrant party town feels worlds away from the Victorian-inspired world of Dishonored. Dunwall's streets are gray and rotten with plague and rats as you move through them like a ghost. Despite the obvious differences, I couldn't help but feel like Updaam's apartment blocks were taken straight from Dunwall — they feel like the same city, experienced at different times.
What sets Deathloop apart, however, is the loop.
As Colt, you're stuck in a puzzle and the only way to solve it is to use the loop to visit different parts of Blackreef at different times of day. The mechanism of the loop allows you to witness Blackreef change from sunrise to sunset.
You'll gain knowledge about how to best fight the Eternalists, but you'll also get a peek into the lives of the Eternalists living within the loop. They dance, they drink, they plan nefarious deeds that you watch play out to varying degrees of success. It feels like a living, breathing organism.
"Sure, there is Colt that wants to break the time loop, that's one thing. But there is also the entire story of this mini pocket universe," Bakaba told me.
"It was cool to imagine what would happen if Blackreef was the one thing that was saved, of all existence… they thought that their lives mattered the most. They need to be preserved and it's interesting for you to see those lives and what they become and what they do with their eternity, which is sometimes not as brilliant as they would think that they are."
The directors described Blackreef as "its own little archaeology walk." While you're planning out the hows and whens of seven people's murders, you're also playing detective and uncovering secrets hinted at with the environmental storytelling. These include the fate of some residents who decide to steal top-secret tech, or a gang of Eternalists messing with a game of "who can ingest the most amount of toxic gas without collapsing" — one of my favorites.
Time loops seem to be the anomaly du jour — if you're a fan of anything time travel, 2021 is your year. Alongside Deathloop we have 12 Minutes, Returnal, Loop Hero and Hades. We've had movies like Palm Springs, Two Distant Strangers and shows like Loki. Not only are time loops a great tool for storytelling, events of the past year (or two… who keeps track of the years anymore?) have left us feeling like we're in our own time loop. Lockdowns take all the variety and spontaneity out of our lives while we eat, sleep, work, repeat. Are we seeing more time loops because they reflect how we're feeling, or is it a work of divine intervention? Perfect stories at the perfect time?
Work on Deathloop began just after Dishonored: The Death of the Outsider was released, way back in September 2017. "We had a whiteboard with four time periods for the districts and we didn't deviate from that. That's the one thing that came super early. We said okay, on paper it looks like it works. If it doesn't work, we don't have a game," Bakaba said.
"We didn't want the time loop to be an obstacle, we wanted it to be an opportunity to explore our gameplay and explore the environments and absorb the story."
The time loop, in addition to being a story device, is also about a deeper question. If you could capture the perfect day and live it out forever, would you? I asked the developers.
"I'd say break it. Whatever you're doing [in the time loop], it can't be something that lasts more than 24 hours. And I find that extremely sad. We've a finite life but that life at least goes on: You plant a seed, seed a tree and grow its fruits.
"You know, there are a number of things that require time and effort. In giving them themselves a never-ending life, they are actually very short on time. 24 hours is a very, very short time to build anything. For me and for everyone on the island I'd break."

Disclaimer: This post has been auto-published from an agency/news feed without any modifications to the text and has not been reviewed by an editor.

Source link