Australia's Costs for Its Harder Line on China
CANBERRA, Australia — When Australia's prime minister, Scott Morrison, proclaimed a new "forever partnership" strengthening military ties with the United States, it was a decisive step in his country's trailblazing push against a more assertive China.
The decision this month to acquire American nuclear-powered submarines showed that even as Beijing has pummeled Australia with sanctions and a freeze on high-level talks, Australian officials are determined to maintain a sharp turn in policy and tone toward China, despite a descent in relations to their deepest chill in decades.
"This was Australia acting in our national interests to ensure our national security in our region," Mr. Morrison told reporters while visiting the United States last week. "That is our job, to keep Australians safe."
Behind the resolute face on the international stage, though, there are murmurs of disquiet at home. Four years into its confrontation with China, Australia is wrestling with the economic and political consequences — including an erosion of democratic tolerance — and wondering what's next.
New broad-brush laws to counter Chinese government influence have put Australia's growing ethnic Chinese population under a pall of suspicion, leaving many fearful of discussing the topic, even with relatives. Seemingly benign foreign interactions — not just with China — have been snarled by red tape and ill-focused information collection aimed at combating underhand interference.
Farmers and winery owners wonder when, if ever, they will again be able to sell to Chinese customers. Proposed investments by Chinese companies into industries such as dairy farms have been blocked by the Australian government, often with little explanation. Even a promising scientific collaboration on climate change was abruptly canceled.
Allies have applauded Australia for showing how the world's smaller powers can redefine ties with China, and American officials offered praise last week during Mr. Morrison's trip to Washington for a meeting with the leaders of the United States, Japan and India — the so-called Quad. But to increasingly vocal critics, Australia also offers warnings about the risks of losing strategic focus in the heat of resisting China.
"'Let's learn from Australia' has become axiomatic," said Andrew Chubb, an Australian researcher at Lancaster University in Britain who has written a study of Australia's response to Chinese government activities.
"But there's a range of cautionary lessons that other countries also need to learn out of the Australian experience," he added, "particularly the unnecessary alarmism, which in turn drove overreaching national security legislation."
Under Xi Jinping, China has become more prickly and punitive, intent on never backing down when challenged, and even most critics of Australia's tougher policies also blame Beijing for the deterioration in relations.
The Chinese government's combative rhetoric, including a list of 14 grievances handed to journalists late last year, has compounded a sharp drop in Australian public views of Beijing.
"If their intention was to change our public policy settings, they've just guaranteed that they will not," James Paterson, an Australian senator from the governing center-right Liberal Party, said in an interview.
"What we need to do is to demonstrate our resilience," he said. "Not only will that be good for Australia, it will be good for every other country that's watching this closely."
So far, Australia has largely weathered the economic blows, as China has yet to find a viable alternative for Australian iron ore — worth $53 billion in the first half of this year — and as Australia has found new markets for some goods.
But some former Australian officials argue that the lost market share in China will hurt more over time, and that the government's attachment to its reputation as a plucky pacesetter against bullying by Beijing has held back healthy debate over how a middle power like Australia should manage relations.
A reluctance to publicly detail how Australia may cope with potentially years of shunning by China — its largest trading partner — has magnified the uncertainty, as have ominous comments from the defense minister, Peter Dutton, about growing risks of war. Australia's new partnership with the United States and the United Kingdom, known as AUKUS, appears likely to reinforce a focus on security at home as well.
"The knock-on effect of all of these announcements will be to further entrench suspicion of China and suspicion of the so-called 'enemy in our midst,'" said James Curran, a former government official and a history professor at the University of Sydney who is writing a study of Australian relations with China. "We're now seeing the government put the country onto a very clear and unequivocal security footing for the 21st century. It's a moment that has crystallized the worries about Xi Jinping."
Less than a decade ago, Australia and China were in a warm embrace. Mr. Xi appeared personally invested in the relationship, doting on marsupials and signing a free-trade agreement.
By 2017, however, Australia's prime minister at the time, Malcolm Turnbull, had arrived at a much bleaker assessment of China's direction, declaring that his country would "stand up" to Chinese meddling.
Last year, Mr. Turnbull said in an interview that Australia had come to see Mr. Xi's government as imperial, and that it needed to resist Beijing's "bullying." Like other Western powers and Asian allies, Australia was increasingly alarmed about China's regional demands and power, including in the South China Sea.
In Australia, there was added domestic concern about Chinese government efforts to influence companies, universities and politicians. The issue erupted in 2017, when news reports revealed that an Australian Labor Party senator, Sam Dastyari, had given a statement supporting China's maritime claims after accepting money from a Chinese businessman.
Not as loudly spoken was growing worry that the United States' weight in the region was weakening compared to China's, said Richard Maude, a former diplomat who helped write an Australian foreign policy document in 2017 that laid out the shift in strategy.
"Relatively, American pre-eminence has gone," Mr. Maude said in an interview.
Australian government officials knew that China was likely to react harshly to the hardening policies, Mr. Maude said. Less foreseen was the damage Australia would inflict on itself.
The rising concern about Beijing's political influence fed suspicions that politicians, business executives, academics and above all members of Australia's large ethnic Chinese population had been co-opted.
When three Chinese Australians appeared before an Australian Senate committee hearing last October, Senator Eric Abetz, of the Liberal Party, asked them whether they were willing "to unconditionally condemn the Chinese Communist Party dictatorship."
After one of the witnesses asked why Chinese Australians would be singled out to declare their condemnation, Mr. Abetz bristled. "But can you not pick a side to condemn the oppressive ugliness of the communist regime in China?" he said.
Jieh-Yung Lo, director of the Center for Asian-Australian Leadership at the Australian National University, said in an interview that Australians of Chinese heritage, including those whose families have been in Australia for generations, felt "wedged into a corner."
"Unless we go out and condemn China, our place in Australia will be in doubt," he said.
Anxiety among Australians of Chinese descent has focused on the new legislation against foreign interference. The laws require registration and self-reporting for anyone engaged in activities on behalf of any foreign government, not just China. When Mr. Turnbull introduced the legislation, he said that it was intended to protect Chinese Australians and other communities from intimidation.
Defenders of the laws say they have helped weaken Chinese government efforts to dominate local Chinese Australian groups. Still, the influence law and an accompanying expansion of espionage crimes have yet to produce a conviction or a significant increase in transparency around lobbying on behalf of China.
Such efforts have cast an intimidating shadow over Chinese Australians, discouraging them from joining public life, said Yun Jiang, a former policy adviser in the Australian government who now produces the China Neican newsletter.
"There is a lack of representation of Chinese Australians — and Asian Australians in general — in Parliament, in policy, in media," Ms. Jiang said. "There is a real diversity of views among Chinese Australians, but often their perspectives are missing in public debate."
Critics of the influence law now include at least two former prime ministers, one of them Mr. Turnbull. Now retired from politics, he registered under the law because of speeches he gave to audiences in South Korea and Taiwan. He said such a requirement was "not intended or contemplated" when he brought in the legislation.
Several scholars have argued that Australia's new laws indiscriminately stigmatize any association with a Chinese institution, from the military to musical troupes.
"Many people seem to think that we need to change ourselves in order to compete with China," Ms. Jiang said, "but that change can mean becoming more like China."
Science has become another area of vaguely defined sensitivity after the government turned its attention to possible illicit influence and espionage in universities and research institutes. Recently, the concerns seeped into a subject that the United States has identified as an area of shared interest with China and Australia: climate change.
Australia's top scientific body said in June that it would end a partnership with Qingdao National Marine Laboratory Center in China. The decision followed comments in Parliament by a senior intelligence official who said foreign nations could use ocean research to gain an edge in naval warfare. The scientists involved said they were baffled by the assertion because their research focused on global ocean trends that would be of no use for navigation.
Many observers say the scope of discussion tolerated inside the government has narrowed, creating dangers of groupthink.
The intense focus on security, critics argue, has increased the risk of policy mistakes by diminishing Australia's understanding of China.
"I think there's been a lack of attention to the complexity of dealing with China," said Linda Jakobson, the founder of China Matters, an organization that has hosted discussions and studies about policy toward Beijing, and that had its Australian government funding cut significantly over the past year.
"There is a great hesitancy to bring up the good, the bad and the ugly — to have a differing view," she said.

Disclaimer: This post has been auto-published from an agency/news feed without any modifications to the text and has not been reviewed by an editor.

Source link
Kids born in 2021 will witness more wildfires, floods and droughts than their grandparents | World News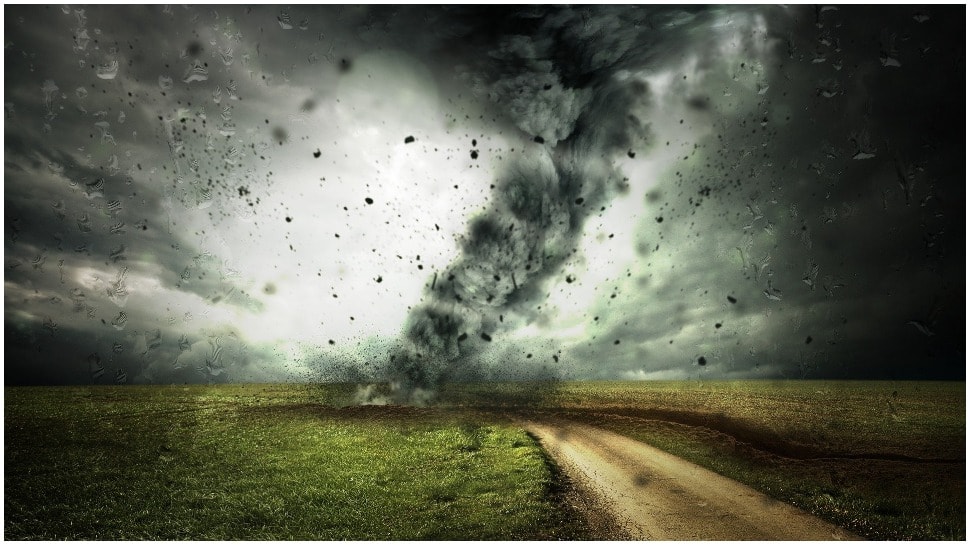 During his or her lifetime, a child born in 2021 will experience on an average twice as many wildfires, between two and three times more droughts, almost three times more river floods and crop failures, and seven times more heatwaves compared to a person who's for instance 60 years old today, researchers have said.
This will be the situation worldwide climatically under the current greenhouse gas emission reduction pledges by governments across the world, a topic for negotiation at the upcoming world climate summit COP26 at Glasgow in the UK. World leaders will be discussing mitigation and adaptation measures to be taken to keep the global temperature rise to less than 1.5 degrees Celsius compared to the pre-industrial era.
Based on data from the Inter-sectoral Impact Model Intercomparison Project (ISIMIP), researchers have shown in the journal 'Science' how today's children will be hit much harder by climate extremes than today's adults. The study 'Intergenerational inequities in exposure to climate extremes' was published on Sunday, according to a release by Potsdam Institute for Climate Impact Research (PIK), Germany.
"Our results highlight a severe threat to the safety of young generations and call for drastic emission reductions to safeguard their future," said lead author Wim Thiery from Vrije Universiteit Brussel.
"We even have strong reasons to think that our calculations underestimate the actual increases that young people will face."
Regarding droughts, heatwaves, river floods and crop failures, people under the age of 40 today will live what the researchers call "an unprecedented life".
"The good news: we can indeed take much of the climate burden from our children`s shoulders if we limit warming to 1.5 degrees Celsius by phasing out fossil fuel use," says Katja Frieler who is coordinating ISIMIP. She's a leading scientist at the Potsdam Institute for Climate Impact Research (PIK) and co-author of the study.
"If we increase climate protection from current emission reduction pledges and get in line with a 1.5-degree target, we will reduce young people's potential exposure to extreme events on average by 24 per cent globally. For North America it's minus 26 per cent, for Europe and Central Asia minus 28 per cent, and in the Middle East and North Africa even minus 39 per cent. This is a huge opportunity."
For instance, under a scenario of current insufficient climate policies, dangerous heatwaves that affect 15 per cent of global land area today could increase to 46 per cent, hence triple by the end of the century. Yet limiting warming to 1.5 degrees, which is the ambition of the Paris Climate Agreement signed by almost all countries worldwide, would reduce the affected land area to 22 per cent. "This is more than today but significantly less than with unmitigated warming," she said.
The analysis is the first of its kind. To assess age-dependent extreme event exposure, the researchers took a collection of multi-model climate impact projections from the ISIMIP project building on the work of dozens of research groups worldwide. The researchers combined this with country-scale life-expectancy data, population data and temperature trajectories from the Intergovernmental Panel on Climate Change (IPCC), the release added.
 
Live TV

Disclaimer: This post has been auto-published from an agency/news feed without any modifications to the text and has not been reviewed by an editor.

Source link
How and When Will the Country Form a New Government?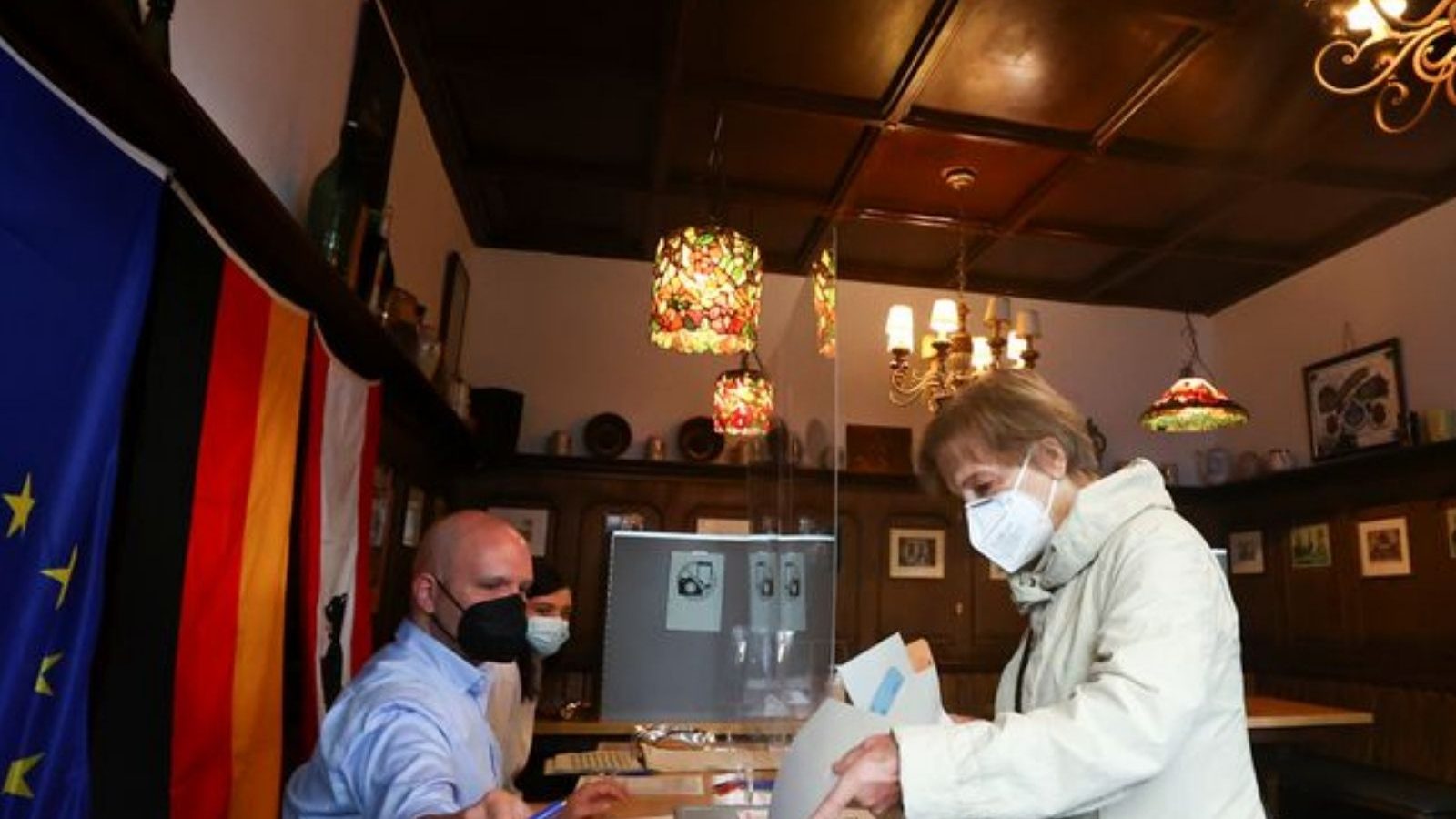 Germany's voters have delivered their verdict. Now it's up to party leaders to thrash out who will succeed Chancellor Angela Merkel after 16 years in office and with what political priorities. The shape of Germany's new Bundestag, or lower house of parliament, is now clear. But there are majorities for three more or less plausible new coalition governments, and it could take weeks or months to put a new administration in place. Here's a look at how the process works.
What happens next?
The first-placed party typically leads German governments, but that isn't always the case. It can end up in opposition if other parties form a coalition without it. That happened in 1976 and 1980, when then-Chancellor Helmut Schmidt stayed in office although his party finished second.
There is no referee for the process of forming a new government, and no set time limit. Parties hold exploratory talks to determine who they have most common ground with, and one combination of parties then moves on to formal coalition talks.
Those negotiations typically produce a detailed coalition agreement setting out the new government's plans. That will typically need approval at least from congresses of the parties involved. The center-left Social Democrats, who emerged from Sunday's election as the strongest party, held ballots of their entire membership in 2013 and 2018 to sign off on agreements to join Merkel's center-right Union bloc as its junior partner in government.
Once a coalition is ready, Germanys president nominates to the Bundestag a candidate for chancellor, who needs a majority of all members to be elected.
If two attempts to elect a chancellor with a majority fail, the constitution allows for the president to appoint the candidate who wins the most votes in a third vote as chancellor or to dissolve the Bundestag and hold a new national election. That has never yet happened.
When Will Merkel Step Down?
Merkel and her outgoing government will remain in office in a caretaker capacity until the Bundestag elects her successor.
The outgoing coalition holds the record for the longest time taken to form a government, after an attempt to form an alternative alliance collapsed. The Bundestag elected Merkel for her fourth term on March 14, 2018 nearly six months after German voters had their say on Sept. 24, 2017.
One side-effect of a very long coalition-building process might be to add another aspect to Merkel's legacy. Among democratic Germanys post-World War II leaders, she has served longer than all but Helmut Kohl, who led the country to reunification during his 1982-98 tenure. She would overtake even him if she is still in office on Dec. 17.
What parties are involved?
Four parties are potentially in play to form the new government. The outcome will almost certainly be a coalition that has a majority of the seats in parliament. Germany has no tradition of minority governments, which are generally viewed as unstable and undesirable.
The Social Democrats of outgoing finance minister and Vice Chancellor Olaf Scholz are the biggest party, but even they are far short of a majority with 206 of the 735 seats in parliament.
They want to build a coalition with the environmentalist Greens and the business-friendly Free Democrats. The Union bloc under Merkel's would-be successor, Armin Laschet, could also form a government with those two parties. The former is known in Germany as a traffic light coalition, after the parties' colors of red, green and yellow; a Union-led alliance is labeled a Jamaica coalition because the party colors of black, green and yellow reflect that country's flag. Both have been tried successfully in German state governments, but not at national level.
Agreeing on either may not be easy because the Greens in recent decades have tended to ally themselves with the Social Democrats, and the Free Democrats with the Union. The two parties have different priorities on fighting climate change, which the Greens want to put at the center of the new government's agenda, and on how to handle the economy as it recovers from the pandemic.
The Free Democrats and Union oppose raising taxes and loosening Germany's tight rules on running up public debt. The Social Democrats and Greens want to raise taxes for top earners and increase the minimum wage.
In Europe, the Union and Free Democrats have tended to take a stricter line on financial aid to struggling countries. But either alliance is unlikely to be troubled by huge foreign policy differences, though the Greens favor a tougher line toward China and Russia, and oppose the new Nord Stream 2 pipeline bringing Russian gas to Germany.
There is one alternative to a traffic light or Jamaica coalition a repeat of the outgoing grand coalition of the Union and Social Democrats, but this time under the latter's leadership. This combination of rivals has run Germany for 12 years of Merkels 16-year tenure and has often been marred by squabbling. There is little appetite for it.
Read all the Latest News, Breaking News and Coronavirus News here

Disclaimer: This post has been auto-published from an agency/news feed without any modifications to the text and has not been reviewed by an editor.

Source link
Uber and Bolt struggle to meet demand in the U.K.
In this photo illustration the Uber logo is displayed on a phone in front of Tower Bridge on November 25, 2019 in London, England.
Peter Summers | Getty Images
LONDON — Hailing a ride on apps like Uber and Bolt is now almost impossible at certain times of the day in parts of the U.K.
Multiple customers told CNBC that the apps failed to connect them to a driver in recent weeks, resulting in them being late for meetings or stranded at the end of a night out.
Others said they've encountered extortionate costs as a result of "surge pricing," which kicks in when the apps are particularly busy. The problems tend to occur late evening or at the weekend, according to customers.
The issue boils down to supply and demand. In other words, there aren't enough drivers to accept all the journeys being requested. And it's sent prices rising.
Markus Villig, co-founder and CEO of mobility app Bolt, told CNBC's Squawk Box Europe last week that prices for customers are "higher than ever."
Villig, whose company is valued at 4 billion euros ($4.7 billion), said post-lockdown demand for ride-hailing had rebounded stronger and faster than the company anticipated.
"The supply side the in terms of drivers … just haven't been able to catch up yet," he said.
Uber is having the same problem. It told CNBC that demand has increased in the U.K. whilst the number of drivers, approximately 70,000, was the same as it was pre-pandemic.
Uber's U.K. business returned to pre-pandemic levels in May and that many cities now have demand go beyond the pre-pandemic levels. Demand is 22% higher in Birmingham, 30% higher in Sheffield and over 40% higher in Nottingham than it was before March 2020.
"We are encouraging 20,000 new drivers to sign up in order to meet rider demand as cities get moving again," a spokesperson for Uber's U.K. business said.
Difficulties getting a ride
Robert Collings, head of finance at fintech start-up Flux, told CNBC that both Uber and Bolt had let him down in London recently.
"People should be able to hail a ride and be on their way within minutes, but more recently I've been experiencing long wait times and cancellations, to the point where I start looking at alternatives," he said.
He shared a recent example of trying to get an Uber at 1 a.m. on a weekday. Multiple drivers accepted and then canceled the ride, he said, with the quoted price rising from £11 to £28 in the meantime. He then switched to Bolt and faced the similar cancelation issues before a driver eventually turned up.
"I was probably only waiting for about 15-20 minutes between first opening the app and getting in the car, but that feels much longer when you just want to get home and sleep," Collings said.
Elsewhere, London-based Dave Thomson, chief product officer at video conferencing platform Whereby, told CNBC that he and his wife both now check Uber, Bolt and FreeNow to increase their chances of finding a ride.
"[We] open all three apps at the same time and see who can get a cab first," he said. "The level of admin involved in leaving the house is growing."
The issues aren't confined to the U.K., with customers in cities like Lisbon, Paris, Warsaw and Melbourne also complaining.
Drivers move into food delivery
It comes as many drivers stopped working for apps like Uber and Bolt during the pandemic, with some moving on to new jobs where they qualify for employee benefits such as sick pay and holiday pay, but less flexibility.
 "There's a big shortage of drivers right now," ride-hailing expert Harry Campbell told CNBC, highlighting that the decline in ride-hailing early in the pandemic coincided with a huge rise in demand for food-delivery services.
Drivers realized that they could also use their cars to transport food instead of people.
"Many ride-hail drivers have switched over to delivery during the pandemic and have found that pay is comparable, and they don't have to deal with people," Campbell said.
After all, a peperoni pizza or a chicken korma won't berate a driver for accidentally taking a wrong turn, nor will it vomit all over the car.
Better pay?
Uber and Bolt are now both on a mission to get more drivers back on their platforms.
In April, Uber said it would spend $250 million on a one-time stimulus aimed at getting drivers back on the road.
"What we did was, early on we identified our need to bring on more drivers onto the platform," Uber CEO Dara Khosrowshahi told CNBC on Tuesday. "So, in the second quarter, we really leaned into supply, especially in the United States, to reinvigorate our driver base and grow our driver base in the U.S. We're seeing that now, the benefits of that early investment, in Q3."
"I do think what we'll see is pricing is going to ease up as we go into the back half of the year and volume will especially accelerate," he added.
Sam Raciti, Bolt's regional manager for Western Europe told CNBC: "Bolt, like others, would like to register more drivers."
Looking ahead, Tassos Noulas, a data scientist who looks at mobility in cities, told CNBC that the ride-hailing industry is "definitely at a shaping point."
"I would assume that various players will compete for labor resources and at least the drivers should be getting paid better," Noulas said. "But what does this mean for the economic viability of ride hailing businesses? They were always a big risk … the taxi driver might win the game in the end."

Disclaimer: This post has been auto-published from an agency/news feed without any modifications to the text and has not been reviewed by an editor.

Source link