Realme Narzo 50A and Narzo 50i smartphones launched at an initial price of Rs 7,499, know specifications
Realme Narzo 50A and Realme Narzo 50i smartphones were launched in India on Friday along with the Realme Band 2 fitness band and Smart TV Neo 32-inch. The Narzo 50A is a more premium model than the Realme Narzo 50i. It has a battery of 6,000mAh capacity and works on MediaTek Helio G85 chipset. The phone has a triple rear camera setup, in which a 50-megapixel primary sensor is present. On the other hand, the Realme Narzo 50i packs a 5,000mAh capacity battery and is powered by the Unisoc 9863 chipset.
Realme Narzo 50A, Realme Narzo 50i price in India, sale
The price of 4GB RAM + 64GB storage model of Realme Narzo 50A in India is Rs 11,499. At the same time, its 4GB RAM + 128GB storage model comes for Rs 12,499. The phone has been launched in Oxygen Blue and Oxygen Green color options.
The 2GB RAM + 32GB storage model of Realme Narzo 50i costs Rs 7,499 and the 4GB RAM + 64GB storage model costs Rs 8,499 in India. This phone has been launched in Mint Green and Carbon Black color options.
The sale of Reality Narzo 50A and Reality Narzo 50i will be available from October 7 at 12 noon (midnight) via Realme.com, Flipkart and other major retail channels.
Realme Narzo 50A specifications
Talking about the specifications, the Realme Narzo 50A smartphone runs on Realme UI 2.0 based on Android 11. It sports a 6.5-inch HD+ (720×1,600 pixels) waterdrop-style notch display with 20:9 aspect ratio and 88.7 percent screen-to-body ratio. The phone works on MediaTek Helio G85 chipset, which is paired with ARM Mali-G52 GPU and 4GB RAM. Its storage can be expanded up to 256GB via microSD card slot.
The Realme Narzo 50A packs a triple rear camera setup, which includes a 50-megapixel primary camera sensor with f/1.8 aperture, a black and white portrait lens with f/2.4 aperture, and a 2-megapixel macro lens with f/2.4 aperture. . Camera features include Super Nightscape, Night Filter, Beauty Mode, HDR, Panoramic View, Portrait Mode, Timelapse, Slow Motion and Expert Mode. The phone has an 8-megapixel selfie camera with f/2.0 aperture.
The Realme Narzo 50A packs a 6,000mAh battery with 18W fast charging support, which the company claims gives 53 days of standby, 48 hours of calling, 111 hours of Spotify, 27 hours of YouTube, 26 hours of WhatsApp on a single charge. And is capable of doing 8 hours of gaming. Connectivity options include USB Type-C port, dual-band Wi-Fi 802.11 ac, GPS, Bluetooth 5 and dual-SIM slot. The phone weighs 207 grams and its dimensions are 164.5×75.9×9.6mm.
Realme Narzo 50i specifications
Talking about the Realme Narzo 50i, the phone flaunts a 6.5-inch display with 89.5 percent screen-to-body ratio and is powered by Unisoc 9863 chipset. Its storage can also be expanded up to 256GB via microSD card slot. The phone is equipped with an 8-megapixel AI rear camera with f/2.0 aperture and a 5-megapixel AI selfie camera with f/2.2 aperture.
The Realme Narzo 50i packs a 5,000mAh battery, which is capable of providing a standby time of 43 days. It weighs 195 grams and runs on the Realme UI Go version based on Android 11. Connectivity options include 3.5mm audio jack, micro USB port, Wi-Fi 802.11 b/g/n, Bluetooth 4.2, etc.

Disclaimer: This post has been auto-published from an agency/news feed without any modifications to the text and has not been reviewed by an editor.

Source link
Infosys Recruitment: Company hiring for several job positions, check how to apply | Technology News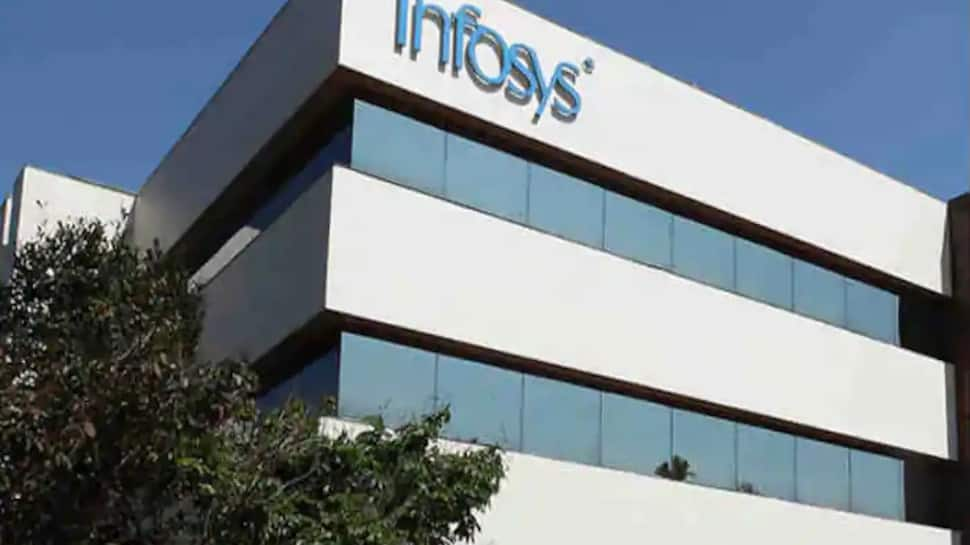 New Delhi: Infosys is inviting candidates for various job positions located across several locations in India, but most of the roles are based out of Bengaluru. The IT major is currently hiring for RPA Developer/Consultant, principal architect, and specialist Programmer-java microservices job roles.
Here's a brief of various job roles at Infosys:
1. Specialist Programmer-MEAN/MERN
Candidates applying for the position of Specialist Programmer-MEAN/MERN should the ins and outs of several computer languages ​​such as Angular JS, HTML, CSS, and JavaScript. Aspirants for the Specialist Programmer-MEAN/MERN position will be based out of Bangalore.
2. Specialist Programmer-Java Microservices
Infosys is also hiring for a Specialist Programmer-Java Microservices position for the Bangalore location. The candidate should have knowledge of Java language and Hibernate CAST.
3. Specialist Programmer-Bigdata
Candidates should have the knowledge about big data, spark open-source and scala for applying for the role of Specialist Programmer-Bigdata. Infosys is hiring for the Bangalore location for the job.
Here's how to apply for the job of Infosys
Candidates can apply for job vacancies at Infosys online through the official website of the IT major. Here's the official link https://www.infosys.com/careers/apply.html. Also Read: After Tesla, Audi pitches for lower import duties on electric vehicles
Candidates need to share resume in PDF or Word format with the company to apply for the job. However, one must note that candidates should be aged between 20 to 40 years to apply for the jobs at Infosys. Also Read: Center could extend Fame II incentive scheme for purchase of personal electric cars, e-cycles: Report

Disclaimer: This post has been auto-published from an agency/news feed without any modifications to the text and has not been reviewed by an editor.

Source link
Are Chromebooks worth it? The pros, cons and why they're all most people need
A lot more people were introduced to the world of Chromebooks in the past year as they were snatched up for remote learning and at-home work during the pandemic pandemic. It's likely because of this that I spent more time fielding questions about them from family and friends than I have since they first launched in 2011. That's right: Chromebooks are now 10 years old and a lot has changed.
Most of my Chromebook conversations are with people buying them for kids. But these Q&A sessions regularly end with them asking "Should I buy one for myself?" And the stock answer is usually, "It depends on your needs." But after just a little digging, many people realize they simply don't need to do any more than what can be done on a Chromebook.
Read more: Best Chromebooks for 2021
A common argument against getting a Chromebook is that you can do so much more with a real computer, ie, a laptop running on MacOS, Windows or a Linux distro. This is generally true, but again, many people don't need to do more. What can be done with web, Linux and Android apps on Chromebooks are increasingly more than enough to get through your day-to-day tasks.
Is a Chromebook enough for me?
Not sure if a Chromebook is right for you? Start by making a list of exactly what you need to do on a computer. Include what you'd like to do, too. If everything on your list is done in a web browser, congratulations, Chromebooks are a perfect fit.
So many things, especially when it comes to productivity tasks like word processing and spreadsheets, can happen in a browser or with a web app. Web apps are essentially websites that function like downloadable mobile apps and Google has a web store full of them.
If you can't find a web app to meet your needs, all modern Chromebooks can run Android apps, too, from the Google Play store. It's basically this combination and some other key Chrome OS features (I'll get to those in a sec) that make Chromebooks an easier recommendation than they were even just a few years ago.
What's good about Chromebooks?

Price is one of the big things that makes Chromebooks so attractive. While premium models start at around $500, you can find excellent options for everyday use for $200 to $300. One of my favorite models from last year, the Lenovo Chromebook Duet, sells for less than $300. It's a two-in-one Chromebook with a detachable keyboard cover so it can be used as a tablet or a laptop. With its USI pen support, you can draw and take notes on the screen. You can connect a Bluetooth gaming controller to it and play Android games on it.
Speaking of gaming, while you won't be able to play the latest PC games directly from a Chromebook, game-streaming services like Google Stadia and Nvidia GeForce Now make gaming possible. And, again, you can play Android and browser-based games on them, too. Plus, the availability of apps for services like Netflix, Hulu, Spotify and, of course, YouTube and YouTube Music mean you've got plenty of entertainment options.
Also, some of the same reasons Chromebooks are good for schools and businesses make them excellent family computers. Everyone in the family can have separate Google accounts and signing in gives them access to only their stuff and not yours. Accounts for kids can be managed with Google Family Link. It's more difficult for Chromebooks to get hit with viruses or other malware. And if it isn't running quite right, you can reset it with Chrome's Powerwash feature and in a couple of minutes, the system is clean and fresh.
Read more: Laptop vs. Chromebook: What's the difference and which works better for you
Google regularly updates the OS for security and adding new features and installs are quick and painless. In fact, Google just announced several new tools and updates to celebrate its 10th anniversary. And if you're an Android user, there's even more reason to pick up a Chromebook. Google added a Phone Hub feature that makes it easier than ever for the two devices to work together.
There is one thing to be aware of in regard to updates. Google Chrome devices have an Auto Update Expiration date. Non-Google hardware is only supported for so long before it stops receiving Chrome OS and browser updates. For models released in 2020, the date is roughly 7 to 8 years from the initial release of the device, but that's not always the case. Google maintains a list of AUE dates for all models and it's definitely worth checking before you buy a Chromebook, new or used.
What can I do with a Chromebook?
A hurdle for some is the need to run Microsoft Office or some other native Windows or Mac software. While there are web and mobile app versions of Office software, not all features of Office are duplicated. You'll want to be sure all the tools you need are available online or in the apps before making the switch. Take this same approach with every application on your list that is a must-have.
For example, if you need a laptop to run full Adobe Creative Cloud software like InDesign and Photoshop, a Chromebook's not a good fit. Adobe does have limited versions of CC apps for Android that are supported on Chromebooks, so depending on what exactly you're doing you might be able to get by. Again, though, Chromebooks are not natively compatible with software for Windows or Mac.
That said, software maker Parallels now makes Parallels for Chrome for Chrome Enterprise. It allows you to run full-featured Windows applications. It is mainly for business users, though, and not the best option for regular consumer use.
You can also use a Chromebook and its Chrome Remote Desktop to connect to other computers with the Chrome browser installed on them. Remote Desktop only takes a few minutes to set up and can be used as a workaround for accessing Windows and Mac software on a Chromebook. You can also use it to give tech support to family and friends or share your computer with them so they can securely access your apps and files.
Chromebooks have grown up a lot in the past 10 years and while they're not a solution for everyone or for everything, they do meet the needs of a lot of laptop buyers now.

Disclaimer: This post has been auto-published from an agency/news feed without any modifications to the text and has not been reviewed by an editor.

Source link
Amazon Great Indian Festival Dates Changed, Now Coincides With Flipkart Sale Event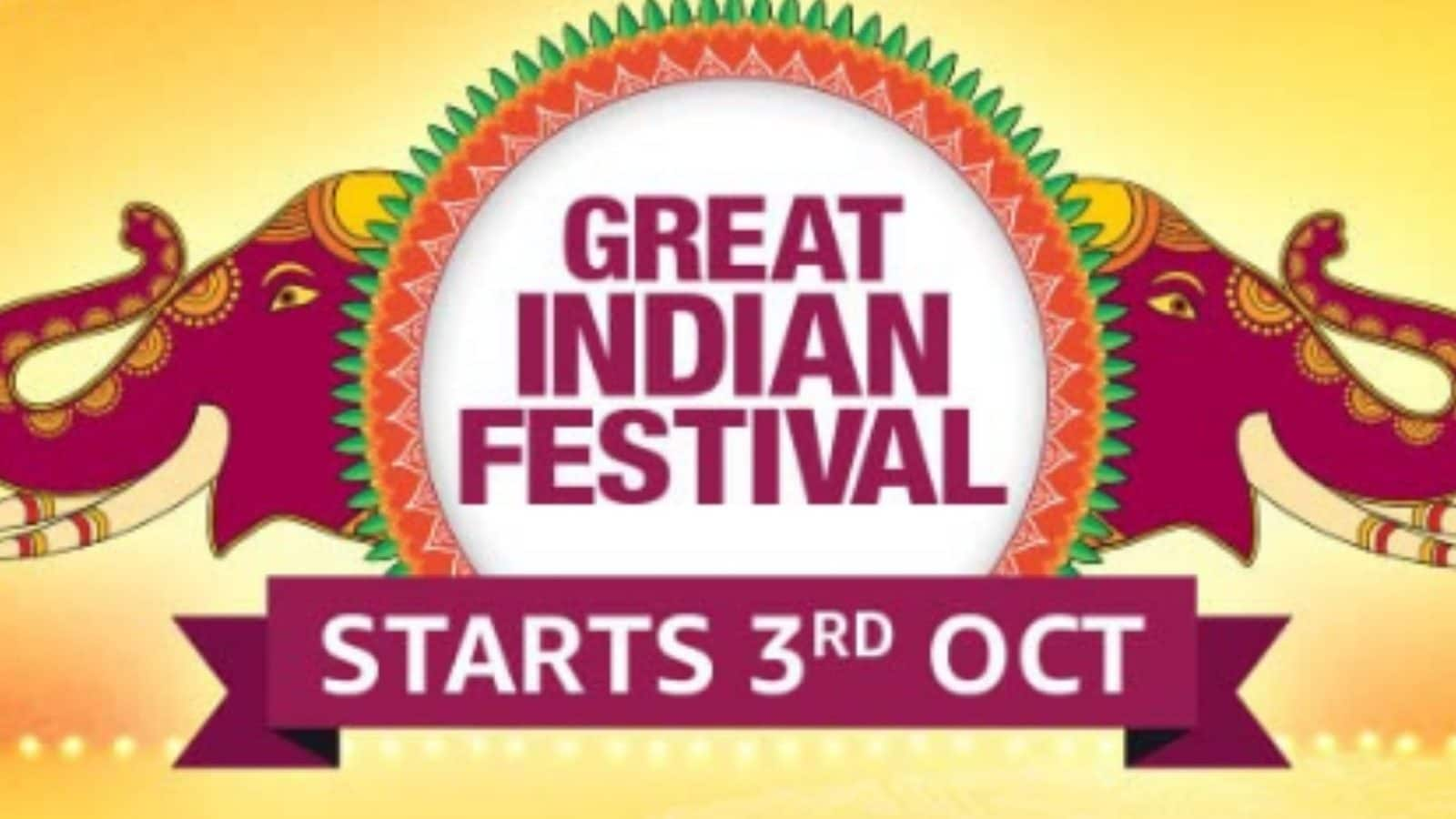 Amazon has revised the sale dates of the upcoming Great Indian Festival as Flipkart preponed its Big Billion Days sale. Both Flipkart and Amazon sale events will now start on October 3 in India. Earlier, the Great Indian Festival was scheduled from October 4 onwards. Like last year, the Amazon sale will run throughout the entire month, the e-commerce giant announced. As always, customers can enjoy temporary price cuts and cashback deals across categories, like smartphones, computers, mobile accessories, and more. Amazon Prime members will get access to sale deals a day early. On the other hand, the Flipkart Big Billion Days Sale will go on till October 10, and customers can enjoy similar deals on a range of products.
Amazon has already set up a microsite for the Great Indian Festival 2021 sale, where the company is teasing upcoming offers on smartphones and other electronic goods. The upcoming sale will bring offers on Amazon's in-house Echo range of smart speakers and displays, Fire TV products, and Kindle E-book readers. The company promised some new launches from notable brands like Samsung and more.
This year, Amazon has partnered with HDFC Bank to offer users a 10 percent instant discount on both regular and EMI transactions. Further, Amazon Pay will let users save up to Rs 5,000 during the Great Indian Festival sale. Other deals would include no-cost EMI and free delivery. In contrast, the Flipkart Big Billion Days Sale will also see the launch of new products, like Motorola Edge 20 Pro, Oppo Reno 6 Pro Diwali Edition, and Realme Narzo 50. Flipkart also revealed that brands like Motorola and Nokia would launch new smart- TVs at the Flipkart Big Billion Days sale event. The Walmart-backed platform will offer up to 80 percent discount on electronics and accessories like smartwatches, power banks, headphones, and speakers, up to 70 percent off on smart TVs, and up to 80 percent discount on products offered by Flipkart brands like Smartbuy and MarQ.
Read all the Latest News, Breaking News and Coronavirus News here

Disclaimer: This post has been auto-published from an agency/news feed without any modifications to the text and has not been reviewed by an editor.

Source link