Can drinking water from plastic bottles cause cancer?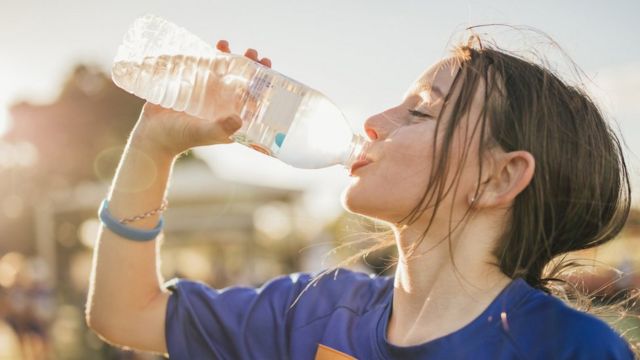 There have always been claims about the health damages caused by plastics used in the packaging of food items.
Now an email is going viral. It has been claimed that when plastic bottles are kept in the sun, such chemicals are released from them, which dissolve in water and reach the body. This can cause cancer.
A university research paper has been cited several times in this email. But this is a fake email.
bisphenol A little worried about
However, there are indeed some scientific concerns about a chemical called bisphenol A (BPA).
The chemical BPA is found in polycarbonate containers, food box linings as well as paper used in receipts and stamps.
It is claimed that BPA can cause harm by showing its effect like a female hormone. However, it is not yet proven that it can cause health problems.
But is there evidence that these chemicals can be harmful?
Studies have shown that BPA, when ingested in excessive amounts, can harm rats, especially pregnant or very young rats.
But humans digest chemicals like BPA very differently. Right now there is no strong evidence that the amount of BPA that can go into our body daily, can cause harm to us or not.
BPA has been used for years in packaging work. And it is estimated that BPA can be found in the urine of most adults in developed countries.
However, its dangers can be avoided by not using BPA in plastic packaging. Most plastics have a number printed on them, from which whether or not they contain BPA can be detected.
These numbers are recorded inside a triangular recycling symbol (♲). 1, 2, 4 or 5 means the plastic is 'BPA free'.
Whereas 3 or 7 means that the plastic may contain BPA. If you heat plastic or pour detergent on it, BPA can be released from it. The number 6 on the plastic means that it is made of polystyrene.
In the European Union, plastics used for children's bottles and toys must be 'BPA-free'. However, the linings of food boxes and receipts that are sensitive to heat still contain BPA. Therefore it is almost impossible to avoid BPA in common life.
Disclaimer: This post has been auto-published from an agency/news feed without any modifications to the text and has not been reviewed by an editor.
rakesh tikait political plan fail: rakesh tikait political plan will fail after yogi adityanath masterstroke on sugarcane rate Political plan will fail

Highlights
Yogi government gave good news to farmers by increasing the price of sugarcane
Water on the plans of Rakesh Tikait due to Yogi Adityanath's decision
In view of the UP elections, there was a plan to surround the Yogi government.
Lucknow
The United Kisan Morcha's movement has been going on in Delhi, Haryana, Punjab and western Uttar Pradesh for almost a year now, demanding the withdrawal of agricultural laws. The Kisan Morcha has announced a Bharat Bandh on Monday in support of their demands. Farmer leader Rakesh Tikait will lead a dharna at Ghazipur border adjacent to Delhi. At the same time, just a day before the Bharat Bandh, the UP government has given good news to the sugarcane farmers. On Sunday, Chief Minister Yogi Adityanath increased the price of sugarcane from Rs 325 per quintal to Rs 350. By raising the price of sugarcane by Rs 25, the Yogi government has ruined the plans of Rakesh Tikait.
It is noteworthy that the farmers of western UP including Rakesh Tikait are continuously demanding to increase the price of sugarcane like Haryana. The price of sugarcane in Haryana is Rs 362 per quintal. In such a situation, the Yogi government has satisfied the farmers to a great extent by charging Rs 350. Rakesh Tikait wanted to completely surround the BJP government in Uttar Pradesh ahead of the assembly elections to be held early next year. Rakesh Tikait, who has been a constant attacker on the UP government over the issues of farmers, will be able to bear this attack of Chief Minister Yogi Adityanath? Will his political plan fail? The answers to these questions will be known to the people from the atmosphere of Bharat Bandh on Monday.
UP Elections: Before the elections in UP, the Yogi government played a masterstroke, the price of sugarcane increased by Rs 25, making the farmers happy.
All the plans of Tikait have gone back to water!
Let us inform that in Punjab, sugarcane farmers are given Rs 360 per quintal and in Haryana Rs 362 per quintal. Referring to these states, Rakesh Tikait was constantly asking the Yogi government to give more money to the sugarcane farmers. Failure to do so, he had also threatened to fight a war across. Tikait had made a plan that during the UP elections, he would unite the farmers by holding dharnas and rallies against the Yogi government. But, with the latest decision of the Yogi government on the sugarcane price, their plan seems to be getting washed out. Most of the sugarcane is cultivated in western Uttar Pradesh. This is the area where people had showered a lot of love on BJP in the last two Lok Sabha and one assembly elections. Tikait himself had also been a supporter of BJP before the farmers' movement.


Roads will be jammed in Meerut, Ghaziabad and Hapur
Farmers will block main roads in Ghaziabad, Meerut and Hapur during Bharat Bandh. In Ghaziabad, farmers will protest at Modinagar, Dasna Hapur Road, Meerut Road Duhai. Preparations are on for demonstrations at Sakoti, Jatauli and Jangethi, Puth canal, Bhuni intersection, Bahsuma, Chhota Mawana, Qila Garh Road Tiraha in Meerut. In Hapur, farmers will protest at Simbhaoli, Garhmukteshwar, Pav-Meerut-Bulandshahr road, near Hafizpur police station and Kali river and Meerut Hapur road.
Rail will stop in Punjab, opposition parties support
Farmers' organizations will protest by sitting on all railway tracks from 6 am to 4 pm during Bharat Bandh. In this way, the farmers have planned to completely stop the rail traffic in Punjab. In the United Kisan Morcha, big leaders of Punjab will lead the protest demonstrations at different places. Many political parties have supported the farmers' Bharat bandh. Left parties including Congress, SP, BSP, Trinamool Congress, Nationalist Congress, Aam Aadmi Party have supported Bharat Bandh.
Yogi increased sugarcane price
Disclaimer: This post has been auto-published from an agency/news feed without any modifications to the text and has not been reviewed by an editor.
Rss-linked Weekly Panchjanya Terms Amazon As East India Company 2.0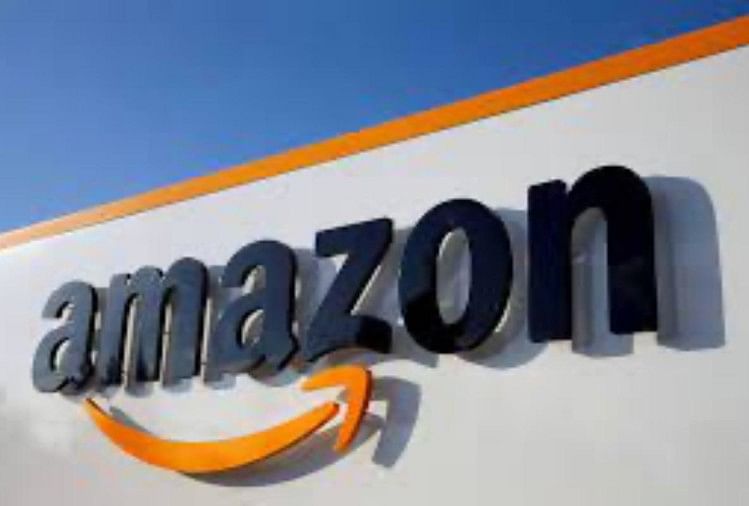 Summary
East India Company 2.0: The RSS-backed magazine Panchjanya is once again in the news. In its upcoming issue, American e-commerce company Amazon has been taken down. The same magazine had earlier written an article criticizing Infosys.
Expansion
In the weekly magazine Panchjanya of the Rashtriya Swayamsevak Sangh, now the e-commerce giant Amazon has been attacked. This American company has been dubbed 'East India Company 2.0' in the upcoming issue of the magazine. Earlier, Panchjanya had questioned the country's leading software company Infosys.
Panchjanya has also accused Amazon of bribing officials in crores of rupees for favorable government policies. Panchjanya in its latest issue, which will hit the market on October 3, has published a cover story criticizing Amazon.
The cover story 'East India Company 2.0' of the federally-backed magazine said, "Whatever the East India Company did to take over India in the 18th century is reflected in Amazon's activities as well."

The article claims that Amazon wants to establish its monopoly in the Indian market. For this, he has started an initiative to capture the economic, political or personal freedom of Indian citizens.

Criticism of Amazon Prime Video

The main article published in Panchjanya criticized Amazon's video platform for releasing movies and television series that are against Indian culture. The article alleges that Amazon has set up several pseudo-organisations of its own and there are reports that it has paid bribes of crores of rupees to formulate policies in its favour.

Amazon investigating bribery case

Recently, it was reported that the American e-commerce company is investigating the case of alleged bribery of officials by its lawyers in India. The company incurred huge legal expenditure of $1.2 billion or Rs 8,546 crore between 2018 and 2020 to maintain its presence in India.
When Congress investigated, Swadeshi Jagran Manch demanded action

The Congress has demanded a Supreme Court-monitored investigation into the Amazon bribery case. The Sangh-backed Swadeshi Jagran Manch has also demanded action against companies like Amazon for unfair trade practices.

Competition Commission is investigating

Amazon is facing a legal battle over its acquisition of the Future Group and is facing an investigation by the Competition Commission of India (CCI).

Disclaimer: This post has been auto-published from an agency/news feed without any modifications to the text and has not been reviewed by an editor.
People's blood boils when 'someone' leaves the temple-mosque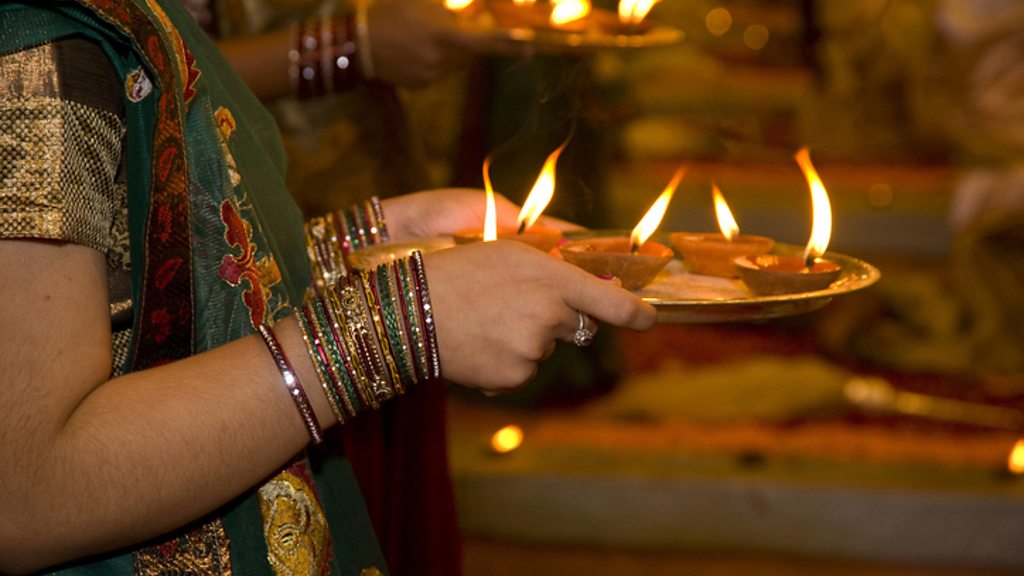 There were many occasions in India and Pakistan when there was a ruckus when a person entered a temple or a mosque.
People of other religion or caste got so angry with the entry of that person that they were ready to kill him.
Similarly, during a recent violence in Assam, a photographer was seen jumping and punching a dead body. Why is there so much hatred inside us? See this comment of senior Pakistani journalist Vusatullah Khan on this.
Video Edit: Rubaiyat Biswas
Disclaimer: This post has been auto-published from an agency/news feed without any modifications to the text and has not been reviewed by an editor.