Beware! Google warns Chrome users of HUGE threat; check how to be safe | Technology News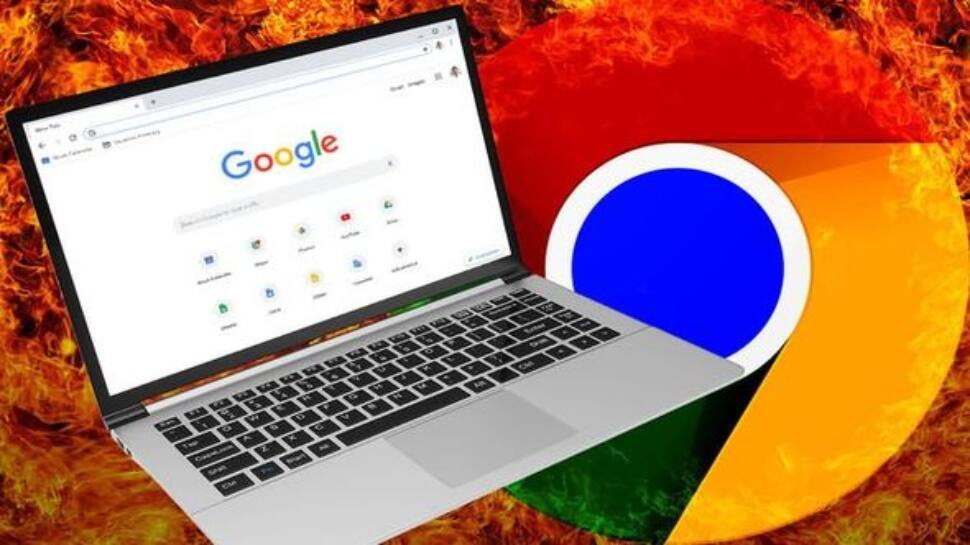 After a significant exploit was identified, around 2 billion Google Chrome users worldwide were advised to update their browsers. Almost all Google Chrome users are at risk of being hacked as a result of this assault. After a new zero-day flaw was discovered in Google Chrome, Google confirmed the hack in a blog post. We have already issued a warning on CVE-2021-30563, a zero-day vulnerability, and now another one has surfaced that is just as hazardous, if not more so. CVE-2021-37973 is the name of this vulnerability. In its blog, Google said, "Google is aware that an exploit for CVE-2021-37973 exists in the wild."
This is referred to as a zero-day exploit since cybercriminals were able to exploit it before Google was aware of it and could provide a fix for Google Chrome to block them. Also, when you realize that there are 2.65 billion Google Chrome users, you can appreciate the scope of the problem.
One of the most important implications of Google's blog post regarding the Google Chrome breach is that it was discovered by Google employees rather than by a third party. And, most crucially, that all users need to upgrade to Google Chrome, and the sooner they do so, the better. The exploit's threat perception or ranking was also provided by Google.
Google revealed threat ranking on its blog, "High CVE-2021-37973 : Use after free in Portals. Reported by Clement Lecigne from Google TAG, with technical assistance from Sergei Glazunov and Mark Brand from Google Project Zero on 2021-09-21. "
It also added a feel-good part, "We would also like to thank all security researchers that worked with us during the development cycle to prevent security bugs from ever reaching the stable channel."
Here's how to check if your Google Chrome browser is protected:
Go to Settings
Help
About Google Chrome
Check your Google Chrome version
Those with Google Chrome version 94.0.4606.61 or more are safe
If you do not have this version, then you have to wait.

Disclaimer: This post has been auto-published from an agency/news feed without any modifications to the text and has not been reviewed by an editor.

Source link
Bora Centipede portable workbench is a must-have tool
Whether you're hanging crown molding, tinkering in the garage or repairing something on your vehicle, having a horizontal surface to place tools or other parts on is an absolute necessity. But it always seems this space is in short supply and you end up setting things on the floor or making a precarious workbench out of an old piece of plywood. (Been there, done that.) Fortunately, there's an easy and affordable solution to this problem and it's called the Centipede.
Collapsible and incredible
Manufactured by a company called Bora Tool, this portable workbench is absolutely ingenious. For starters, it weighs just a few pounds and is about as easy to carry as a laptop bag. The Centipede also collapses down to almost nothing, yet it can support a huge amount of weight.
The example tested here happens to be a 2-by-4-foot model that's 30 inches high when deployed. Bora also sells 4-by-4 and 4-by-6 variants, as well as a whopping 4-by-8-foot version. For reference, that's the size of a standard sheet of building material like plywood or drywall. Depending on the model, two Centipede heights are offered: 30 inches (like you see here) and 36. For added flexibility, optional risers are available, adding 6 inches of height. There are plenty of other accessories, too, but more on those in a minute.
The Centipede is super compact and light. When folded up, the 2-by-4 unit measures just 6 by 9 by 38 inches and weighs a mere 12.5 pounds, yet when deployed it can support a huge amount of weight, up to 2,500 pounds, which is incredible for something this compact . Of course, larger Centipedes can hold even more: 3,500, 4,500 or even 6,000 pounds, a full 3 tons for the 4-by-8 version. That's enough to support a crew-cab Chevy Silverado 1500 Trail Boss pickup and still have enough capacity for a couple passengers.
A snap to use, plenty of accessories
As tools go, the Centipede couldn't be simpler. The whole thing unfurls in about two seconds, you basically just slide it open, kind of like shaking a tablecloth. The legs telescope as you extend or retract the workbench, while thin metal links triangulate these supports, providing immense strength. Despite looking as flimsy as a box kite, this thing is seriously solid.
Up top, you'll find the so-called P-Tops. These rotating attachment points allow you to quickly affix a range of accessories to the Centipede, everything from non-slip pads to quick clamps to those risers I mentioned earlier.
A fiberboard top is sold as an accessory, too. It's priced at about $80, though honestly, this item should probably be standard as the Centipede is dramatically less useful without it. Sure, you could lay a piece of plywood on top, but it wouldn't be nearly as nice. That working surface attaches to the P-Tops with a series of pins that come up from the bottom and twist into place. While they hold things nice and tight, these locks are a bit kludgy to use and two had to be modified to work as intended because a couple inserts in the top weren't set quite deeply enough.
The 2-by-4-foot Bora Centipede comes with four X-Cups and two quick clamps. The X-Cups are designed to hold 2×4 pieces of lumber (cleverly, either vertically or horizontally) so they're easy to saw or drill. These don't grip the wood all that well, but they're good enough for light-duty work. As for the quick clamps, just stick them through the holes in the tabletop and press down firmly to lock things in place. Again, they're nowhere near as good as a proper clamp, but they should work well enough for many smaller projects.
Non-slip pads are another valuable accessory for this portable workbench. As expected, they pop right into those holes in the tabletop (which should be included in the base price) but these pads prevent parts or projects from sliding around while you're working on them. They seem effective, especially on sensitive things you'd rather not clamp down for risk of marring the surface.
Hooks are another interesting Centipede accessory. These attach to the P-Tops, coming from the bottom up and twisting to lock firmly in place. They're great for storing an extension cord or air hose, rather than having them on the floor where they're a potential trip hazard.
Without question, one of the handiest add-ons you can get for the Centipede are those risers mentioned earlier. They elevate the surface by about 6 inches, bringing it to a more comfortable height. To attach them you have to unbolt the P-Tops with a 19-mm or 3/4-inch socket, install the riser and tighten it down with the included thumb screw and then reattach the P-Tops to the risers. This takes about five minutes to do, but it's dead-simple to figure out, just make sure not to overtighten the nuts or thumb screws — you definitely don't need a ratchet to do this. Everything is plastic and the threads could strip if you're not careful, so be aware.
You need a Centipede workbench
Considering its strength, versatility and featherweight construction, you might expect the Centipede portable workbench to cost a young fortune, but it doesn't. This entry-level version goes for just about $90, while the most-expensive variant — that 4-by-8 model — is a little more than $200. Accessories are very reasonably priced, too, and there are many more available than what was covered here.
The Centipede is one of the most ingenious tools to come out in a long time. Thanks to its lightweight construction and incredible strength this portable workbench is a tremendous asset for any do-it-yourselfer. Sure, that tabletop should be included and we experienced some fitment issues with the locking pins, but overall the Centipede is 95% there, so it's still an excellent buy and a tremendous value.

Disclaimer: This post has been auto-published from an agency/news feed without any modifications to the text and has not been reviewed by an editor.

Source link
How To Set Wallpaper For Home Screen and Lock Screen on Your iPhone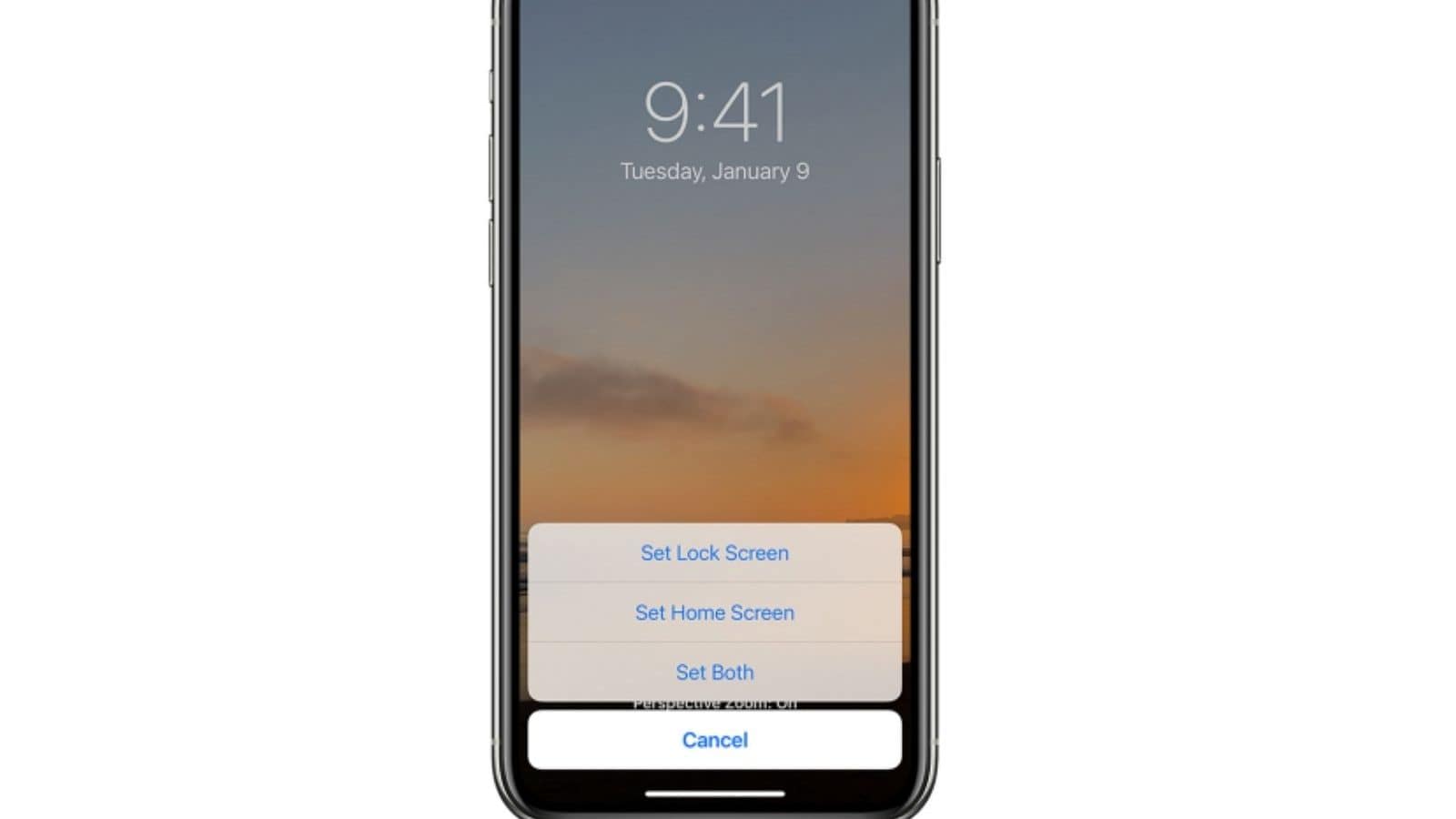 Smartphone wallpapers, at times, can reflect your personality. Whether you like to remind yourself of a motivational quote or just have your own image from a happy place, it will be the first thing you'll notice consciously (subconsciously) when you unlock the smartphone. Similarly, the iPhone, like its Android counterparts, lets users have two wallpapers – the lock screen wallpaper and home screen image. Either way, you can have the same image on both fronts or choose different photos. This article will help you to change and customize your iPhone's wallpaper easily and efficiently. Here's how you can do it:
Step 1: On your iPhone, go to Settings.
Step 2: Scroll down and tap on the Wallpaper option. Doing that will display the current wallpaper you have set.
Step 3: Tap on 'Choose a new wallpaper.' You will see multiple options, such as Dynamic, Still, and Camera Roll, to select an image from. iPhone also lets you select a Live wallpaper that makes it look like a short video playing on your background.
Step 4: Select the desirable option. A preview screen will appear. Here you can resize, scale, and move the image according to you.
You can also preview how the wallpaper will look on your phone by tapping on the phone icon at the bottom center of your screen. You can select a specific image as wallpaper by tapping the share option and choosing 'Use as wallpaper.'
Step 5: Tap 'Set' once you're satisfied by the look of it.
Step 6: When you tap on 'Set,' and a new pop-up will appear asking you to set the wallpaper for the home screen, lock screen, or both. Select the preferred option. You can repeat the steps for another image in case you want different wallpaper for your home and lock screen.
Additional tip: When you go to Settings and choose wallpaper, on the page, you will find an option to turn on the Dark Appearance Dims Wallpaper. This will equalize the light intensity of your wallpaper according to your ambient light.
Read all the Latest News, Breaking News and Coronavirus News here

Disclaimer: This post has been auto-published from an agency/news feed without any modifications to the text and has not been reviewed by an editor.

Source link
Realme Narzo 50A and Narzo 50i smartphones launched at an initial price of Rs 7,499, know specifications
Realme Narzo 50A and Realme Narzo 50i smartphones were launched in India on Friday along with the Realme Band 2 fitness band and Smart TV Neo 32-inch. The Narzo 50A is a more premium model than the Realme Narzo 50i. It has a battery of 6,000mAh capacity and works on MediaTek Helio G85 chipset. The phone has a triple rear camera setup, in which a 50-megapixel primary sensor is present. On the other hand, the Realme Narzo 50i packs a 5,000mAh capacity battery and is powered by the Unisoc 9863 chipset.
Realme Narzo 50A, Realme Narzo 50i price in India, sale
The price of 4GB RAM + 64GB storage model of Realme Narzo 50A in India is Rs 11,499. At the same time, its 4GB RAM + 128GB storage model comes for Rs 12,499. The phone has been launched in Oxygen Blue and Oxygen Green color options.
The 2GB RAM + 32GB storage model of Realme Narzo 50i costs Rs 7,499 and the 4GB RAM + 64GB storage model costs Rs 8,499 in India. This phone has been launched in Mint Green and Carbon Black color options.
The sale of Reality Narzo 50A and Reality Narzo 50i will be available from October 7 at 12 noon (midnight) via Realme.com, Flipkart and other major retail channels.
Realme Narzo 50A specifications
Talking about the specifications, the Realme Narzo 50A smartphone runs on Realme UI 2.0 based on Android 11. It sports a 6.5-inch HD+ (720×1,600 pixels) waterdrop-style notch display with 20:9 aspect ratio and 88.7 percent screen-to-body ratio. The phone works on MediaTek Helio G85 chipset, which is paired with ARM Mali-G52 GPU and 4GB RAM. Its storage can be expanded up to 256GB via microSD card slot.
The Realme Narzo 50A packs a triple rear camera setup, which includes a 50-megapixel primary camera sensor with f/1.8 aperture, a black and white portrait lens with f/2.4 aperture, and a 2-megapixel macro lens with f/2.4 aperture. . Camera features include Super Nightscape, Night Filter, Beauty Mode, HDR, Panoramic View, Portrait Mode, Timelapse, Slow Motion and Expert Mode. The phone has an 8-megapixel selfie camera with f/2.0 aperture.
The Realme Narzo 50A packs a 6,000mAh battery with 18W fast charging support, which the company claims gives 53 days of standby, 48 hours of calling, 111 hours of Spotify, 27 hours of YouTube, 26 hours of WhatsApp on a single charge. And is capable of doing 8 hours of gaming. Connectivity options include USB Type-C port, dual-band Wi-Fi 802.11 ac, GPS, Bluetooth 5 and dual-SIM slot. The phone weighs 207 grams and its dimensions are 164.5×75.9×9.6mm.
Realme Narzo 50i specifications
Talking about the Realme Narzo 50i, the phone flaunts a 6.5-inch display with 89.5 percent screen-to-body ratio and is powered by Unisoc 9863 chipset. Its storage can also be expanded up to 256GB via microSD card slot. The phone is equipped with an 8-megapixel AI rear camera with f/2.0 aperture and a 5-megapixel AI selfie camera with f/2.2 aperture.
The Realme Narzo 50i packs a 5,000mAh battery, which is capable of providing a standby time of 43 days. It weighs 195 grams and runs on the Realme UI Go version based on Android 11. Connectivity options include 3.5mm audio jack, micro USB port, Wi-Fi 802.11 b/g/n, Bluetooth 4.2, etc.

Disclaimer: This post has been auto-published from an agency/news feed without any modifications to the text and has not been reviewed by an editor.

Source link