Bengaluru FC come from behind to make Durand Cup semifinals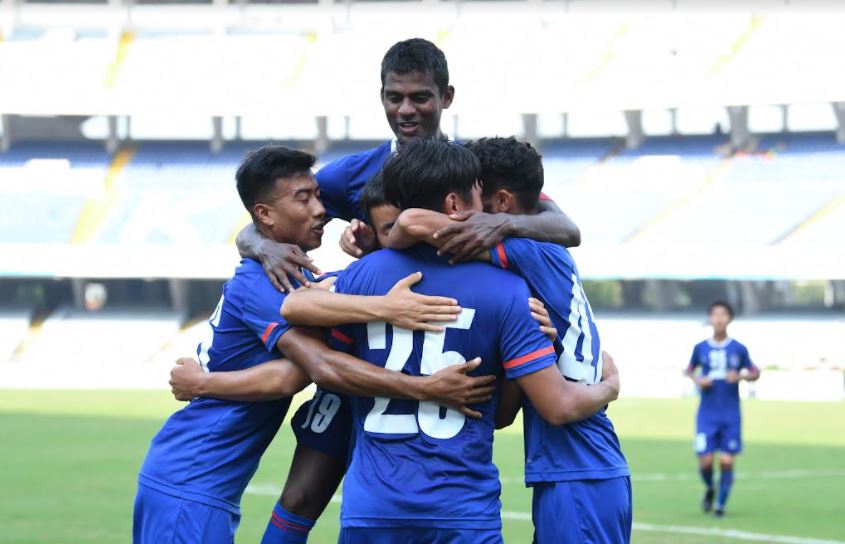 Kolkata: Bengaluru FC came from behind yet again to defeat Army Green 3-2 in their Durand Cup quarterfinal, at the Vivekananda Yuba Bharati Krirangan, on Saturday. Lallawmkima PC (9') gave the away side the lead in the first half, before goals from Wungngayam Muirang (20'), Leon Augustine (46') and Namgyal Bhutia (74') put the Blues ahead. Vibin TV (89') pulled one back at the end, but Bengaluru held on to win the game.
Earlier, Naushad Moosa made one change to the team that beat Indian Navy 5-3, with Leon replacing Bidyashagar Singh in the attack. The Blues started the game on the front foot and had the first chance of the game when Leon skipped past his marker and sent Sivasakthi Narayanan through on goal, but Army Green goalkeeper Sarath Narayanan was quick to come off his line and block his shot. Minutes later, the services side took the lead at the other end, when Lallawmkima scored from the spot after he was brought down by Ajith Kumar in the box.
Leon found himself free down the right and cut into the box in the 15th minute to find Harmanpreet Singh, who took a couple of touches to make space for himself but shot straight at 'keeper Sarath. Bengaluru got back on level terms soon after, when Leon won a free kick on the right flank. Muirang's effort beat the wall and the 'keeper, to make it 1-1.
Buoyed by the equaliser, the Blues began to make frequent inroads into the final third, starting with Damaitphang Lyngdoh's curling effort from the edge of the box that needed Sarath at full stretch to keep the scores level.
In the 37th minute, Parag Shrivas intercepted a pass and sparked a counter-attack by setting Leon free, who saw the 'keeper come off his line and took a shot that went wide. Minutes later, the 22-year-old initiated another counter after winning the ball in the middle of the pitch. He sent Sivasakthi free down the right and the youngster found Biswa Darjee in the middle, but the midfielder's touch was too heavy and Sarath was quick to come out and collect the ball.
It took less than a minute into the second half for the Blues to complete the comeback. Leon, who had sparked the comeback against Indian Navy on Tuesday, escaped his markers and, with the 'keeper charging forward, chipped the ball into an empty net to make it 2-1. Less than a minute later, he almost had another goal in a similar fashion but his effort went just wide of the goal this time.
Army Green forward Dip Majumder had two chances in the space of a minute to get his side back on level terms. First, Naorem Roshan Singh timed his sliding challenge well to make a block in the box and later Lara Sharma went low to make a save on the line.
The Blues got their third goal of the game when Biswa found substitute Bhutia in the box, and the forward shot low into the far corner to put Bengaluru 3-1 up. Akashdeep Singh, who had an earlier effort blocked by Sarath, saw his shot deflect off the 'keeper and bounce off the far post. Army Green won another penalty a minute before stoppage time after Robin Yadav brought down Lallawmkima and Vibin TV sent Lara the wrong way to make it 3-2.
The Blues held on to their lead to win the game and seal their spot in the semifinals, where they face FC Goa, on September 29, at the same venue.

Disclaimer: This post has been auto-published from an agency/news feed without any modifications to the text and has not been reviewed by an editor.

Source link
Thrilling WWE Extreme Rules moments: WWE Top 10, Sept. 26, 2021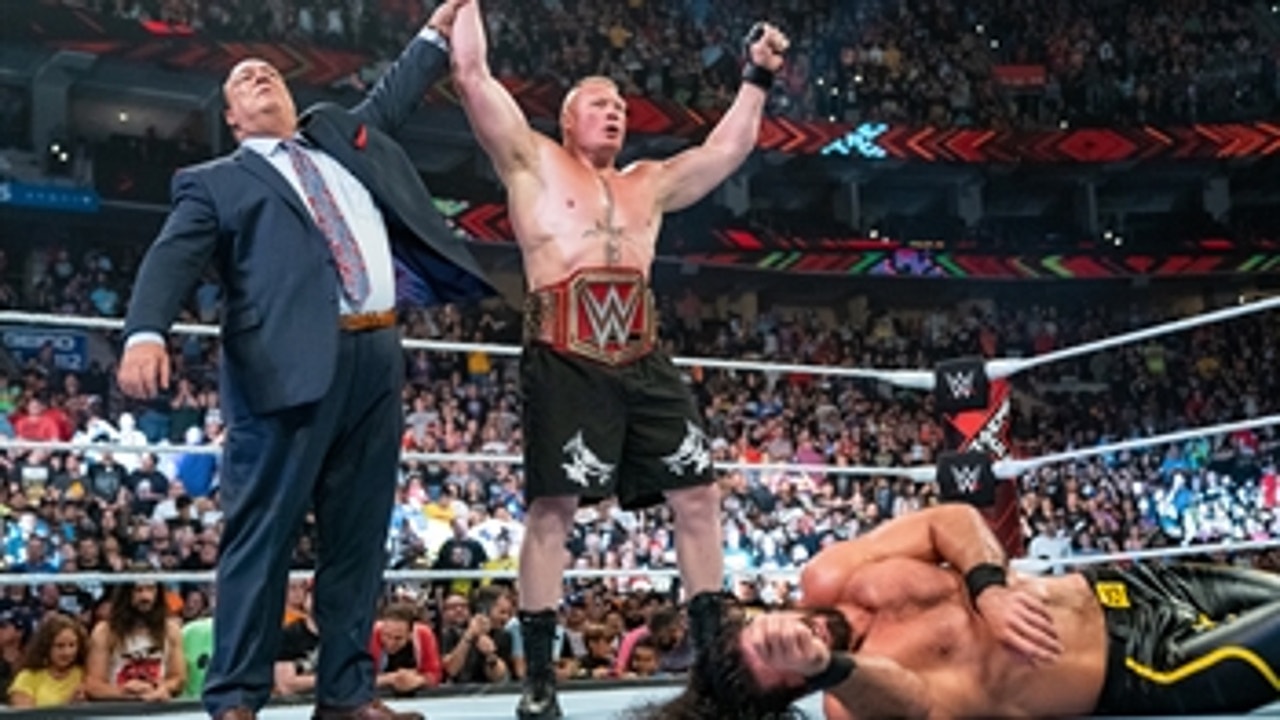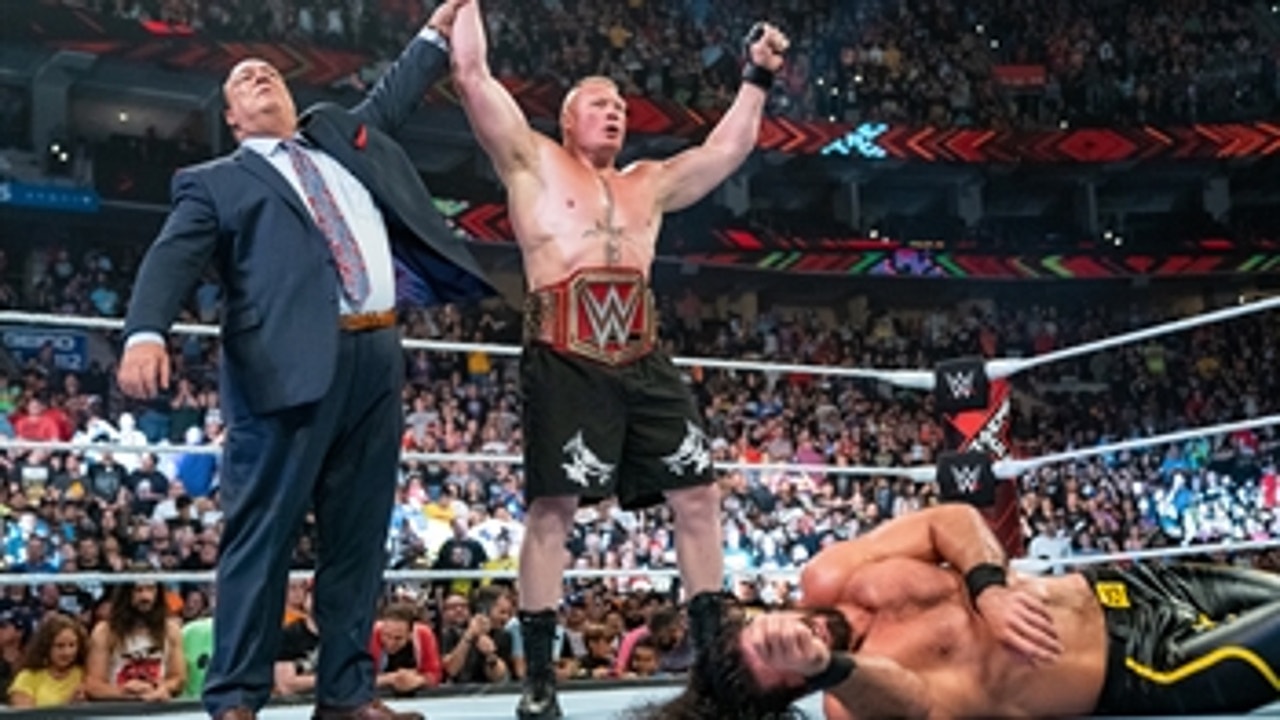 Thrilling WWE Extreme Rules moments: WWE Top 10, Sept. 26, 2021

2 HOURS AGO・WWE・5:36
top WWE videos

Disclaimer: This post has been auto-published from an agency/news feed without any modifications to the text and has not been reviewed by an editor.

Source link
Michigan football game-by-game predictions after Week 4
Michigan football took down a previously undefeated Rutgers in Week 4 to improve to 4-0, but it wasn't exactly pretty on Saturday.
The Wolverines jumped out to a 20-3 lead, but had to hold on to win 20-13 after the offense became inept in the second half and the defense bent, but ultimately didn't break.
The advanced analytics still like the maize and blue, and they actually picked up some percentage points in some upcoming games. ESPN FPI is an outlook-based analytics model, meaning it's more predictive in nature compared to something like PFF, which strictly grades teams on the past. Last week, FPI noted that Michigan is a likely 9-3 team but is likely to win every game with the exception of Penn State, which was a 50/50 toss-up. Even after the Rutgers game, the Wolverines are sitting at a similar projected won-loss of 9.7-2.6, which is 10th nationally. They are ranked No. 7, have a 3.0% chance of winning out and and 20.9% chance to win the conference.
Here is how FPI predicts each game moving forward.
List
Big Ten power rankings after Week 4: More movement after lackluster performances across the board
Week 5: at Wisconsin Badgers
(AP Photo/Morry Gash)
Previously: 61.5% Michigan win Now: 69.0% Michigan win
Context
What appeared to be Michigan's toughest game in the preseason is now one of the Wolverines' most likely victories. Wisconsin's run defense is still fierce — it allowed just 2 yards to Notre Dame — but Graham Mertz and the offense are still a mess. Still, Michigan will need to do more to beat the Badgers than it did to win against Rutgers on Saturday.
Week 6: at Nebraska
Photo: Lansing State Journal
Previously: 71.2% Michigan win Now: 67.9% Michigan win
Context
Nebraska is 2-3, but has shown life every week. The Huskers haven't lost by more than a score all season long, and are quite close to having a 5-0 record. It's odd to see that Michigan has a better chance of winning in Madison than Lincoln, but given how tough of an out Nebraska is, perhaps it makes sense."
Week 8: Northwestern
Photo: David Banks-USA TODAY Sports
Previously: 93.6% Michigan win Now: 92.9% Michigan win
Context
This one went down and it makes little-to-no sense. Northwestern won on Saturday against a lesser opponent, but it didn't exactly look great doing it. Anyway, this is the easiest game left on the schedule.
Week 9: at Michigan State
Photo: Lansing State Journal
Previously: 55.1% Michigan win Now: 54.6% Michigan win
Context
The Wolverines and Spartans continue to mirror each other and Saturday was no exception. FPI was already giving Nebraska more credit than Rutgers, so by contrast, MSU's very similar 'hold on for dear life' win vs. the Huskers was more impressive in the eyes of the analytics. Still, Michigan is favored, but it very well could be a battle between two 7-0 teams if both handle business from now until then.
Week 10: Indiana Hoosiers
Sep 11, 2021; Bloomington, Indiana, USA; Indiana Hoosiers players stop for a picture after defeating the Idaho Vandals at Memorial Stadium. Indiana won 56-14. Photo: Marc Lebryk-USA TODAY Sports
Previously: 88.9% Michigan win Now: 88.0% Michigan win
Context
Indiana nearly lost to Western Kentucky. It's safe to say that the Hoosiers are not who we thought they were. Still, they almost always play Michigan tough, but this is now the second-most winnable game left on the schedule.
Week 11: at Penn State Nittany Lions
Photo: Matthew OHaren-USA TODAY Sports
Previously: 50% Michigan win Now: 53.3% Michigan win
Context
So this is the weird thing: while most of Michigan's chances moved down this week, the Wolverines' chances went up from a 50/50 split in what has long been FPI's most difficult matchup left. Perhaps it has more to do with Penn State than Michigan, but odd, nonetheless. The Nittany Lions were just OK this week in beating an FCS team in Villanova.
Week 12: at Maryland
Photo: Tommy Gilligan-USA TODAY Sports
Previously: 80.3% Michigan win Now: 74.4% Michigan win
Context
Maryland's offense is still very good and it proved it against Kent State. However, the defense is still not great. I still think this is a big trap game for Michigan, and while the numbers moved in Maryland's direction, this still appears to be a likely win for the Wolverines.
Week 13: Ohio State Buckeyes
Photo: The Columbus Dispatch
Previously: 53.7% Michigan win Now: 53.1% Michigan win
Context
Certainly, Ohio State looked like a complete team for the first time all season long. However, it did so against Akron. So ESPN FPI awarded the Buckeyes close to no points here. OSU hasn't looked good against a team with even the slightest pulse this year, so we'll know more next week. But for now, this game moves back into the category of the most difficult challenge on the schedule, but by just the slightest of margins.
1
1

Disclaimer: This post has been auto-published from an agency/news feed without any modifications to the text and has not been reviewed by an editor.

Source link
In a clash of titans, Robbie Lawler gets what he 'expected,' outlasts Nick Diaz in UFC 266 showstopper
LAS VEGAS — Robbie Lawler came over to a sitting Nick Diaz and grabbed his hands. The two put their foreheads together as a sign of respect.
Lawler and Diaz, two aging fighters revered for their classic MMA fights, went to battle again on Saturday night at UFC 266 at T-Mobile Arena. The two pushed a relentless pace — especially considering they are both closer to 40 years old than 30 — but in the end, Lawler was the victor via TKO at 44 seconds of the third round.
"Thank you for bringing the best out of me," Lawler said he told Diaz afterward. "I have a lot of respect for you. Hopefully your life is gonna get together and good things are going to happen to you."
Lawler, the former UFC welterweight champion, landed a combination, culminating with a hard right hand to Diaz's nose that dropped him. Referee Jason Herzog asked Diaz if he wanted to continue, and Diaz shook his head. Herzog waved the bout off.
"That's what I expected," Lawler said in his postfight interview. "I expected him to push the pace and try to break me. And I didn't let him."
Diaz, a cult favorite among fans, had not fought since UFC 183 on Jan. 31, 2015, a unanimous decision loss to Anderson Silva that was later overturned to a no contest when Silva tested positive for a steroid and Diaz tested positive for cannabis.
In an interview earlier this week with ESPN's Brett Okamoto, Diaz expressed resentment toward the sport of MMA and said he wasn't really sure why he was fighting. That led to some concerns in the MMA community about whether Diaz should be fighting. But when he was in the Octagon on Saturday, he showed he was game to fight, landing long combinations and his usual volume, though the strikes came slower than usual.
"I've always had respect for Diaz," Lawler said. "He brings it every freakin' time he gets into the ring. … He came to battle and put on a hell of a show."
Afterward, Diaz was holding a towel up to his nose, which was bleeding. He had not been finished in a fight since 2007 and was finished only once before in something other than a doctor's stoppage (2002). When the bout was stopped Saturday, two judges had the score tied at 19-19 and the other had Lawler ahead 20-18.
"I knew I was leaking in here," Diaz said. "I didn't want to leave too much of a mess."
This was a rematch of a 2004 fight in which Diaz knocked out Lawler in the second round at UFC 47. Saturday's bout took place at middleweight, a switch that took place during fight week at the request of Diaz, and was contracted for five rounds, which is unusual for nontitle, non-main event bouts.
"At least I put on a show," Diaz said. "I knew I had it coming. There was a lot of stress coming into this one."
The first two rounds were very competitive. Diaz landed a bunch of combinations in the first round. Lawler countered with the harder shots in the second and third rounds. Diaz actually landed more significant strikes, 150-131, according to UFC Stats. Diaz is only the 12th fighter in UFC history to land 150 significant strikes in a loss — and all the other fights went longer than this one did against Lawler, according to ESPN Stats & Information research.
The 150 significant strikes are tied for the fifth-most in a middleweight fight, and the 281 combined significant strikes are tied for the third-most in UFC middleweight history.
Lawler (29-15, 1 NC) had lost four straight coming in and had not won since a unanimous decision over Donald Cerrone at UFC 214 in July 2017. The Florida resident held the UFC welterweight title from 2014 to 2016 with two successful title defenses. Lawler, 39, is also a former Elite Xtreme Combat middleweight champion and has been a pro fighter since 2001.
"He's a warrior," Lawler said of Diaz. "That was a rough fight. He was standing right there in the pocket. I throw hard shots, and he was taking them. It was a lot of damage. When you go back and watch the fight, it was a three-round war. I hit pretty hard, and it just wasn't his night."
Diaz (26-10, 2 NC) was looking for his first victory since 2011 when he beat BJ Penn at UFC 137. The Stockton, California, native is the former Strikeforce welterweight champion, and he compiled three title defenses before being brought into the UFC for his second run with the promotion. Diaz, 38, is the older brother of fellow UFC star Nate Diaz, also one of the most popular fighters on the roster.
"I spoiled some plans," Lawler said.

Disclaimer: This post has been auto-published from an agency/news feed without any modifications to the text and has not been reviewed by an editor.

Source link