Afghan citizens to have new passports, national identity cards, announce Taliban | World News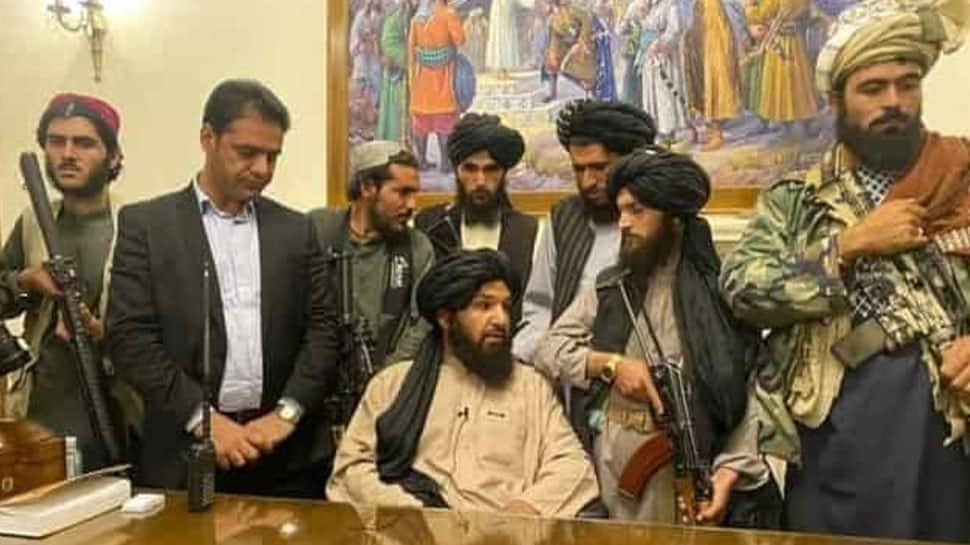 Kabul: The new Taliban government has announced that Afghan passports, national identity cards (NIDs) will have the name "Islamic Emirate of Afghanistan" in them.
Deputy Minister of Information and Culture and the spokesperson of the Taliban Zabiullah Mujahid said that it is possible for the Afghan passports and NIDs to have the name "Islamic Emirate of Afghanistan" in them, reported The Khaama Press News Agency.
Meanwhile, the Islamic Emirate of Afghanistan has said that the national identity cards and the passports that are issued by the previous Afghan government are valid for the time being.
Deputy Minister of information and culture and the spokesperson of the Taliban Zabiullah Mujahid said that the documents issued by the previous government, are still valid as legal documents of the country, reported The Khaama Press News Agency.
The passport and NID departments are still closed in Afghanistan and only those who have conducted their biometrics can get their passports and NIDs. 
 Live TV

Disclaimer: This post has been auto-published from an agency/news feed without any modifications to the text and has not been reviewed by an editor.

Source link
Taliban Ask Airlines to Resume International Flights to Afghanistan, Promise 'Full Cooperation'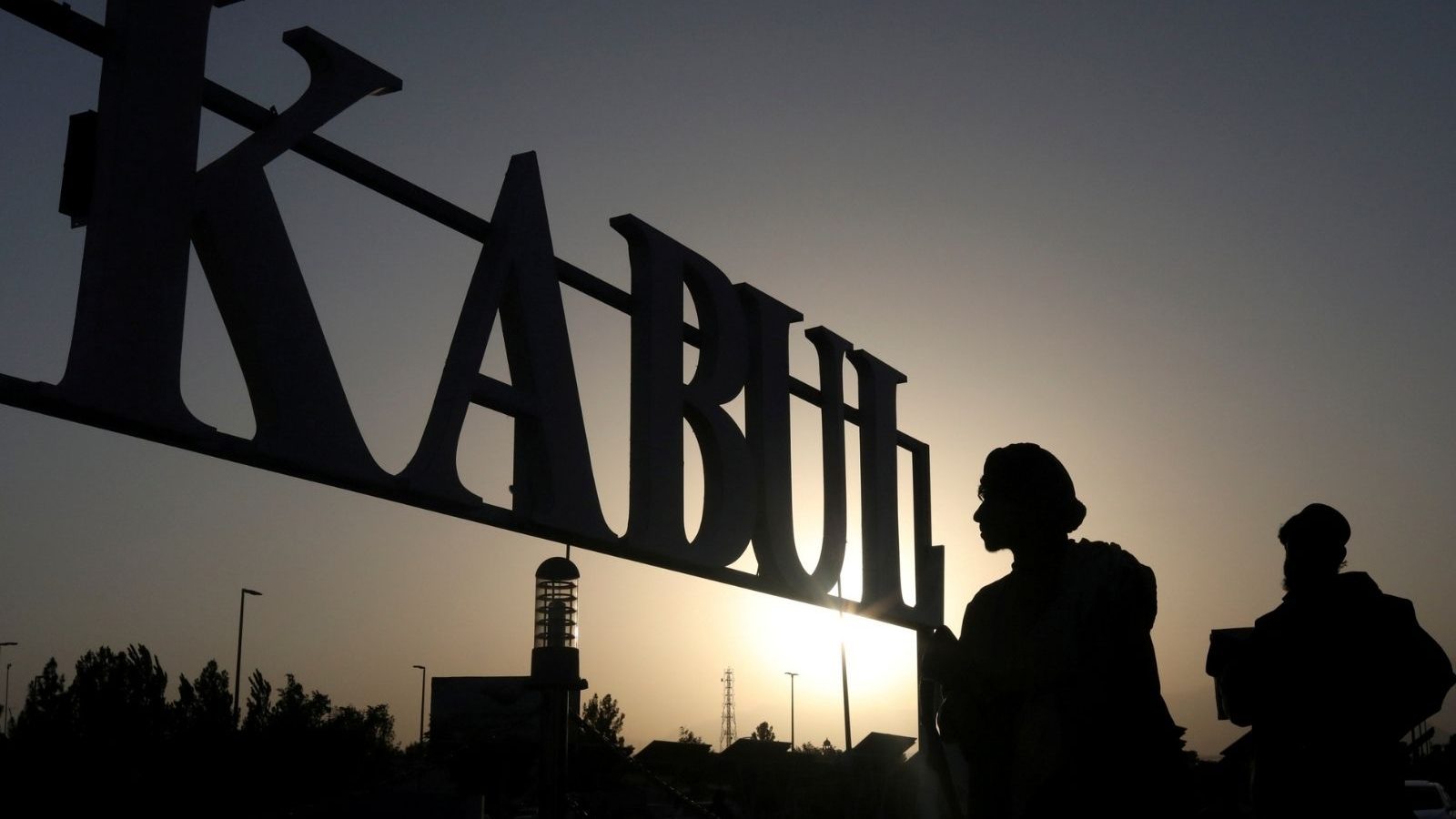 The Taliban government in Afghanistan appealed on Sunday for international flights to be resumed, promising full cooperation with airlines and saying that problems at Kabul airport had been resolved.
The statement from the foreign affairs ministry comes as the new administration has stepped up efforts to open up the country and gain international acceptance following the collapse of the Western-backed government last month.
A limited number of aid and passenger flights have been operating from the airport. But normal commercial services have yet to resume since it was closed in the wake of the chaotic evacuation of tens of thousands of foreigners and vulnerable Afghans that followed the Taliban's seizure of the capital.
ALSO READ | Taliban Hang Four Bodies on Crane in Herat Province as 'Punishment' for Kidnapping
The airport, which was damaged during the evacuation, has since been reopened with the assistance of technical teams from Qatar and Turkey.
While some airlines including Pakistan International Airlines have been offering limited services and some people have been able to get places on flights, prices have been reported to be many times higher than normal.
Foreign ministry spokesman Abdul Qahar Balkhi said the suspension of international flights had left many Afghans stranded abroad and also prevented people from travelling for work or study.
"As the problems at Kabul International Airport have been resolved and the airport is fully operational for domestic and international flights, the IEA assures all airlines of its full cooperation," he said, using an abbreviation for Islamic Emirate of Afghanistan, the Taliban's term for their new government.
Since taking power, the Taliban have grappled with a severe economic crisis and have faced pressure on issues ranging from girls' education to allegations of reprisals against former officials and others associated with the previous government.
Read all the Latest News, Breaking News and Coronavirus News here

Disclaimer: This post has been auto-published from an agency/news feed without any modifications to the text and has not been reviewed by an editor.

Source link
Apple told a showbiz union it had less than 20 million TV+ subscribers
Tim Cook, chief executive officer of Apple Inc., smiles while speaking about Apple TV+ during an event at the Steve Jobs Theater in Cupertino, California, U.S., on Tuesday, Sept. 10, 2019.
David Paul Morris | Bloomberg | Getty Images
Apple claimed its TV+ service had less than 20 million subscribers in the U.S. and Canada as of July, allowing it to pay behind-the-scenes production crew lower rates than streamers with more subscriptions, according to the International Alliance of Theatrical Stage Employees, a union that represents TV and movie workers who perform jobs like operating cameras and building sets.
Apple has never revealed subscriber numbers for its Apple TV+ streaming service, which launched in the fall of 2019. Analysts are reluctant to offer estimates, but many say that its scale pales in comparison to services like Netflix, which claimed 209 million subscribers as of Q2, and Disney+, which claimed 116 million.
The fact that Apple can pay a discounted rate despite being the most valuable publicly traded company in the world highlights some of the issues facing Hollywood workers as streaming supplants linear TV and movies, and is raising ire among union members who are deciding whether to strike for better pay and working conditions.
Under the current contract, high-budget productions intended for streaming can offer lower rates to workers if the streaming service has less than 20 million subscribers in the U.S. and Canada, which is determined on July 1 every year. Apple told IATSE that it had less than 20 million subscribers, a union spokesman said.
The union is currently in negotiations with the Alliance of Motion Picture and Television Producers over a new contract. Apple is a member of the alliance, but the alliance negotiates for all of its members, and doesn't create carve-outs for specific companies, according to a spokesperson for the industry group.
An Apple spokesperson declined to comment on subscriber numbers but said the company pays rates in line with leading streaming services.
Under the current contract, productions made for streaming services are governed under less strict labor terms than traditional TV shows or movies because streaming profitability is "presently uncertain" and productions needed greater flexibility, according to a copy of the contract reviewed by CNBC.
But union leaders argue that streaming is no longer a particularly new form of media, and companies that bankroll streaming productions should pay rates closer to traditional media productions.
"Workers on certain 'new media' streaming projects get paid less, even on productions with budgets that rival or exceed those of traditionally released blockbusters," an IATSE press release said this week, noting that negotiations had stalled.
IATSE is gearing up for a strike, its spokesman said, and ballots allowing the union's 150,000 members to authorize a strike will be sent out on October 1.
While new media pay rates are one of the issues currently under negotiation, the most pressing issue is working conditions on set, including long working hours, which have gotten worse during the Covid-19 pandemic, the union spokesperson said. Celebrities and actors have started to post messages on social media supporting the IATSE union and potential strike.
Apple has reportedly spent up to $15 million per episode of shows like "The Morning Show" to try and bulk up its service with premium content. Apple also bundled free trials with the purchase of new phones or tablets, and those trials started expiring in July, forcing many users to decide whether it was worth $4.99 per month. Apple sold an estimated 206 million iPhones globally in 2020, which would amount to a lot of free trials.
NBCUniversal's Peacock and ViacomCBS' Paramount+ also have under 20 million subscribers, allowing them to ask for discounts on labor, the union spokesman said.
A ViacomCBS spokesperson said the company doesn't break out Paramount+ streaming numbers. NBCUniversal didn't have a comment by publication time.
Disclosure: NBCUniversal, which owns and operates Peacock, is also the parent company of CNBC.

Disclaimer: This post has been auto-published from an agency/news feed without any modifications to the text and has not been reviewed by an editor.

Source link
India's eastern coast on high alert as cyclone hits land

Authorities in two Indian coastal states are on high alert with evacuations and preparations underway as a cyclone hit the eastern seaboard


Disclaimer: This post has been auto-published from an agency/news feed without any modifications to the text and has not been reviewed by an editor.

Source link