Latest News: India News | Latest Business News | BSE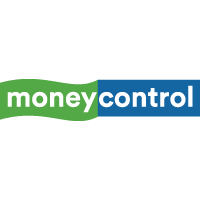 Disclaimer | Terms & Conditions | Privacy Policy | Cookie Policy | FAQs | Sitemap | Contact Us | Advertise with Us
Network 18 Sites: News18 | Firstpost | CNBC TV18 | In.com | Cricketnext | Overdrive |Topper Learning
Copyright © e-Eighteen.com Ltd All rights resderved. Reproduction of news articles, photos, videos or any other content in whole or in part in any form or medium without express writtern permission of moneycontrol.com is prohibited.

Disclaimer: This post has been auto-published from an agency/news feed without any modifications to the text and has not been reviewed by an editor.

Source link
Visit Star Micronics at Paris Retail Week 2021 for the latest Cloud and Tablet POS Printing Solutions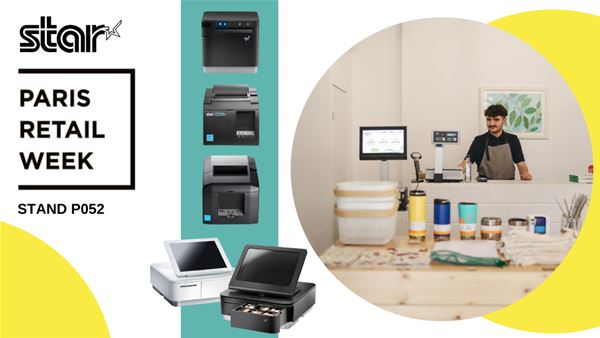 High Wycombe, UK, 23 September 2021 At Paris Retail Week 2021 (28 – 30 September 2021, Paris Expo Porte de Versailles), international POS printer manufacturer Star Micronics will be demonstrating its latest innovative and versatile cloud and tablet POS printing solutions for desktop, mobile and kiosk applications on Stand PO52.
Star is widely acknowledged as a leading hardware innovator in the move from traditional POS terminals to cloud connected POS featuring lower cost hardware that can be mobile or fixed and easily upgradable as the business grows. In response to the uptake in online ordering during the pandemic and subsequent change in consumer habits, Star offers a wide range of cloud solutions.
Star Micronics at Paris Retail Week 2021
Star CloudPRNT™ is available across Star's thermal receipt, ticket and label printers as well as matrix kitchen printers, providing the largest range of multi-platform remote cloud receipt printers and online ordering printers available today. The technology benefits both retail and hospitality by enabling online orders to be sent directly to the printer from a local or remote server, eliminating the need for an additional tablet. The ordering service can not only communicate directly with the printer to create print jobs but also receive the status of the printer, for example if it is offline or the cover is open. Star CloudPRNT enabled printers are able to receive orders from multiple channels including POS, tablet, web and cloud which results in an efficient ordering and transaction process for any e-commerce or omni-channel business.
Star's mC-Print™ series has built-in CloudPRNT functionality to provide the retailer with the latest feature-rich, front-feed compact printing solutions. Benefitting from Star's unique SteadyLAN™ technology, the mC-Print3 delivers data, tablet charging and network connectivity to iPads as well as to USB-C models of Windows and Android devices via a direct Lightning or USB-C cable between the tablet and printer without the need for WiFi. This is invaluable to ensure reliable network connectivity in challenging environments.
Star is also introducing the new TSP143IIU+ receipt printer in EMEA. Replacing the popular TSP143II ECO, the TSP143IIU+ features a higher print speed as well as a range of paper saving and marketing tools thanks to free-of-charge Star futurePRNT™ software. Designed for affordable fixed POS across retail and hospitality, the TSP143IIU+ with USB interface is ideal as a receipt and kitchen order printer. Included with the printer, Star's futurePRNT value-added software far exceeds installation tools normally provided enabling users to easily install high volume custom setups. A variety of marketing tools such as instant couponing and receipt re-design simply reinforce the versatility of this printer. With both horizontal and vertical text reduction, users can benefit from reduced paper consumption, whilst flat receipts are assured with no paper curl. The printer also features an optional splash proof cover, desk boot and buzzer alert.
Star's unique mPOP™ combined Bluetooth printer and cash drawer will also be on show. mPOP is particularly easy to set up and affordable for small businesses whilst for larger businesses looking to potentially set up a temporary pop-up venue it is the ideal solution. Low cost and lightweight at just 10cm high and 30cm wide with a sleek design, mPOP benefits from a range of optional accessories including a secure tablet stand, mounting bracket for under counter positioning if required, customer display and barcode scanner. With the flexibility to securely transport at the end of trading, mPOP provides a versatile solution alongside the extra security required within a busy retail environment.
"The pandemic has created a turbulent retail landscape that has forced retailers of all sizes to assess the role POS technology plays in facilitating change and providing new opportunities", states Simon Martin, Director & General Manager, Star Micronics EMEA. "With an in-depth understanding of the current challenges faced by retailers, Star excels in its ability to offer future proof solutions that allow businesses to adapt and thrive in such unpredictable times."
Star will be running a workshop in partnership with Lundi Matin Group on Thursday 30 September 2021 at 14:00 entitled: The digitization of point of sale responds to new customer behaviour
-oOo-
About Star Micronics
Founded in 1947, Star Micronics is one of the world's largest printer manufacturers and has facilities for worldwide production, marketing and support. Employing over 1900 staff and achieving turnover in excess of £250 million, Star Micronics has developed a POS printer portfolio that spans thermal and dot matrix printers and mechanisms, designed for barcode, ticketing, receipts and labelling. Star's proven technology is also being utilised to install print mechanisms in multimedia kiosk environments. The Star Micronics' range is available internationally via a distribution channel comprising distributors and dealers.
-oOo-
For further information, please visit www.Star-EMEA.com or contact:
Claire Smith
PR Manager
Star Micronics EMEA
Tel: +44 (0)1494 471111
Email: [email protected]

Disclaimer: This post has been auto-published from an agency/news feed without any modifications to the text and has not been reviewed by an editor.

Source link
Rakesh Jhunjhunwala Made Rs 70 cr in 10 Days from Zee Entertainment Share. Details Here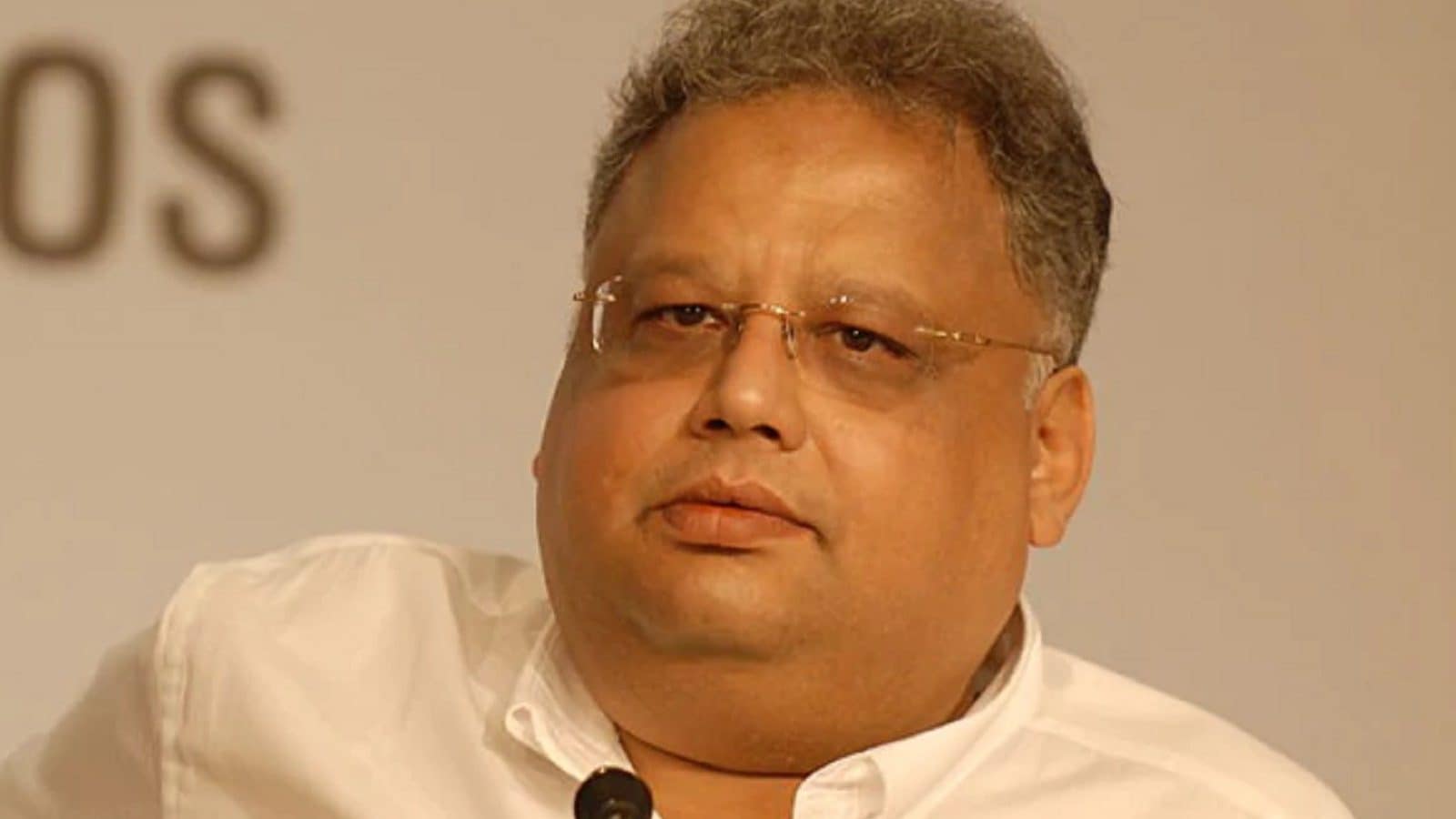 Big Bull Rakesh Jhunjhunwala's Rare Enterprise recent investment in Zee Entertainment got him return of over 61 per cent in just six days of his investment. Jhunjhunwala earned over Rs 62 crore.  Few days back, on September 14, Rare Enterprises owned by Jhunjhunwala had bought 5 million equity shares of ZEEL, worth Rs 110 crore, at a price of Rs 220.44 per share through bulk deal transactions on NSE. Based on current price, the investment is now worth Rs 177.67 crore, up 61 per cent or Rs 67.45 crore over the acquisition price. Along with Rare Enterprise, BofA Securities Europe SA purchased 4.86 million shares at an average price of Rs 236.2 apiece the same day.
On Wednesday, the Board of Directors of ZEEL unanimously provided an in-principle approval for the merger between Sony Pictures Networks India (SPNI) & ZEEL. "The board has evaluated the merger not only on financial parameters, but also on the strategic value which Sony brings to the table. It has also concluded that the merger will be in the best interest of all the shareholders & stakeholders and is in line with ZEEL's strategy of achieving higher growth and profitability as a leading media & entertainment company across South Asia," ZEEL said in a statement.
"In the merged entity Sony will hold 53 per cent and Zeel will hold 47 per cent of total shareholding, so Sony Pictures will be holding a majority stake in the merged entity. Sony Pictures will also infuse $1.57 billion (₹11,000 crores) into the merged company. Punit Goenka, who is managing director & chief executive officer of Zeel will continue to remain managing director & chief executive officer of the merged entity. We recommend investors to be cautious as Zee Entertainment Enterprises Ltd rose by 78 per cent from 170 to 303 in the last one month and as of now valuations are not disclosed by Zeel," Yash Gupta, equity research analyst, Angel Broking said.
Shares of Zee Entertainment Enterprises Limited on Wednesday zoomed 30 per cent after announcement of a merger with Sony Pictures. The stock jumped 31.86 per cent to close at Rs 337.10 on the BSE. During the day, it rallied 39 per cent to its 52-week high of Rs 355.40. On the NSE, it zoomed 30.50 per cent to close at Rs 333.70. The company's market valuation also jumped Rs 7,823.98 crore to Rs 32,378.98 crore on the BSE.
"Sony has also agreed to transfer certain stake to ZEEL promoters to maintain their stake at 4 per cent as non-compete fees, and ZEEL promoters will have the option to increase their stake up to 20 per cent. ZEEL has not disclosed much on merger cost synergies, but we do anticipate material savings. Key to watch would be the upcoming EGM, and filing of a binding agreement for the merger. We have updated our model to factor ZEEL's FY21 annual report. Our target price rises to Rs374 (from Rs200) as we raise the FY23E P/E multiple to 22x (from 12x)," an analyst from ICICI Securities said.
Read all the Latest News, Breaking News and Coronavirus News here

Disclaimer: This post has been auto-published from an agency/news feed without any modifications to the text and has not been reviewed by an editor.

Source link
Podar International School welcomes re-opening of schools in Maharashtra
Mumbai (Maharashtra) [India], September 25 (ANI/Hunk Golden and Media): As the country starts to settle into a renewed sense of pre-pandemic normalcy, schools across India are planning to open their gates to full corridors and happy faces of students' basis government directives.
At Podar International Schools across the country, the preparations for re-opening of schools in a safe and smooth manner are underway in full swing and highest standards of safety protocols have been implemented.
Out of 139 Podar International School, 62 schools have partially reopened from grade V onwards in locations across Madhya Pradesh, Andhra Pradesh, Punjab, Gujarat, Bihar, Chhattisgarh and Karnataka. Podar International School, a pioneer in the field of international education and has been consistently ranked as one of the top 10 international day schools in India.
Harsh Podar, Director, Podar Education Network said, "We welcome the decision of re-opening schools in Maharashtra in a phased manner. For the first time in our 94 year history, all our schools had to remain closed for students. These have been challenging times for all of us. While the teachers at Podar International Schools have received generous appreciation for ensuring that a holistic educational experience continues by conducting virtual lessons, the management at the Podar Education Network has been working tirelessly to ensure that as and when the students return to the classrooms they will be welcomed into a safe and nurturing environment. The network has put into place a very detailed and well-planned safety protocols that will be followed by all the branches of the school.
While there is great enthusiasm about the reopening of schools among students and parents alike, the unfortunate events of the last few months have left parents feeling anxious about the safety of their children when sending them back to school. The transition from online school to offline classes demands a great degree of meticulous planning from the schools. The protocol includes strategies such as a complete redesigning of the seating plans in the classrooms to ensure students are able to maintain social distancing once school resumes. The management is also striving to ensure a safe commute for students to and from school by making their school buses completely safe. This way, parents can rest assured about the safety of their children from the moment they leave for school."
Some of the safety protocols implemented are:
The windows across the school will be kept constantly open, while school areas will be disinfected on a regular basis. The housekeeping staff at the schools are being provided with intensive training to implement a three-step protocol that begins with fumigation of the entire school, followed by deep cleaning with bleach wash and finally, the staff will regularly disinfect and wipe furniture fixtures, doors, railings, and other common touch points.
The students too will be encouraged to wash their hands with soap on a regular basis besides sanitising and masking. Similarly, at the forefront of the fight will be the school's security team. This team will ensure anybody entering the school including teachers have a mask on and their temperature is scanned with an IR thermometer. The security team will also ensure the sanitisation of the hands and shoes of anyone entering the school.
As all members of the staff await the reopening of the schools, the teams are continuously working on sensitising students and parents on new safety protocols at Podar International School.
For the school, the safety of the students is their main priority and they promise to do all they can to ensure that the students are safe and happy at school. Podar International School is all set to welcome the children back into their classrooms.
This story is provided by Hunk Golden and Media. ANI will not be responsible in any way for the content of this article. (ANI/Hunk Golden and Media)
DISCLAIMER
(This story has not been edited by PRESS24 NEWS staff and is auto-generated from a syndicated feed.)
Dear Reader,
PRESS24 NEWS has always strived hard to provide up-to-date information and commentary on developments that are of interest to you and have wider political and economic implications for the country and the world. Your encouragement and constant feedback on how to improve our offering have only made our resolve and commitment to these ideals stronger. Even during these difficult times arising out of Covid-19, we continue to remain committed to keeping you informed and updated with credible news, authoritative views and incisive commentary on topical issues of relevance.
We, however, have a request.
As we battle the economic impact of the pandemic, we need your support even more, so that we can continue to offer you more quality content. Our subscription model has seen an encouraging response from many of you, who have subscribed to our online content. More subscription to our online content can only help us achieve the goals of offering you even better and more relevant content. We believe in free, fair and credible journalism. Your support through more subscriptions can help us practise the journalism to which we are committed.
Support quality journalism and subscribe to PRESS24 NEWS.
Digital Editor

Disclaimer: This post has been auto-published from an agency/news feed without any modifications to the text and has not been reviewed by an editor.

Source link