Kabul
Last week's blast at Kabul's Hamid Karzai airport also killed a famous YouTuber of the country. In her last video before the attack, Najma Sadaki also expressed the fear of Taliban. Najma, who once introduced the world to the streets of Kabul, had told that it is no longer allowed to leave the house and tomorrow is going to be very difficult.
'Afraid to go out on the streets'
'
In her last video, 20-year-old Najma had said, 'I wish it was a nightmare, I wish we all wake up one day. We are not allowed to leave the house and go to work. So the last video had to be recorded. Najma had told that now she is scared to go out on the streets and people had appealed for prayers for her.

'Life difficult in Kabul'
Once Najma's videos used to get millions of views and in her last video she said, 'Life in Kabul is getting very difficult, especially for those who want to be free and happy.' Najma, who is doing journalism at an institute in Kabul, recently joined the Afghan Insider YouTube channel. Through this the picture of changing Afghanistan was presented. However, after the arrival of the Taliban, vloggers like Najma were under threat.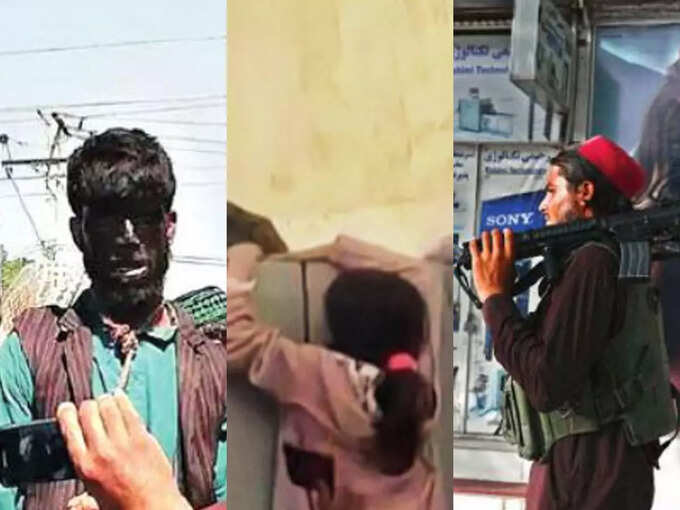 How will women's tomorrow be?
Concerns are growing about what the future of women, especially those involved in the media, will look like under the Taliban rule in Afghanistan. Even after coming to the regime, the woman journalist whom the Taliban tried to present her new look to the world by giving interviews, she has also left the country.
Great India… the daughter who came out of the Taliban made her eyes moist
Najma (Photo taken from video)
Disclaimer: This post has been auto-published from an agency/news feed without any modifications to the text and has not been reviewed by an editor.