Sudhanshu Mishra, Hardoi
Newlyweds died after being shot in Shahabad town of Hardoi district of UP. The in-laws told that the husband and wife were taking selfies with guns. During this, suddenly the bullet fired from the gun went into the neck of the newlyweds and died. Police have started investigation by taking possession of the gun.
According to the information received, Akash Chaudhary, a resident of Mohalla Khatta Jamal Khan, was married on May 13 with Radhika, daughter of Rajesh Gupta Tulli, resident of Mohalla Annapurna Nagar, Madhauganj. Akash told that on Thursday, father Rajesh had come to Kotwali with a gun deposited from the time of the election.
shot while taking selfie
According to Akash, after reaching home, both he and his wife took a selfie together with a gun, when suddenly a bullet went off, which went to Radhika's neck. He was stunned to hear the sound of gunfire. Hearing the sound of bullets, the relatives also gathered at the spot. Soon a crowd of people gathered around. In a hurry, they took Radhika to the CHC, where the doctor declared her dead.
Firing in Bulandshahr for asking for money for cigarettes, 2 seriously injured
selfie found in mobile
On information about the incident, CO Satyendra Kumar, Kotwal Shivshankar Singh reached the spot along with the forensic team. Police also found a mobile phone lying on the ground from the spot. In which many photos have been found while taking selfie. Kotwal said that the mobile has been seized and the matter is being investigated. The postmortem of the dead body has been done. Further action will be taken once the report is received.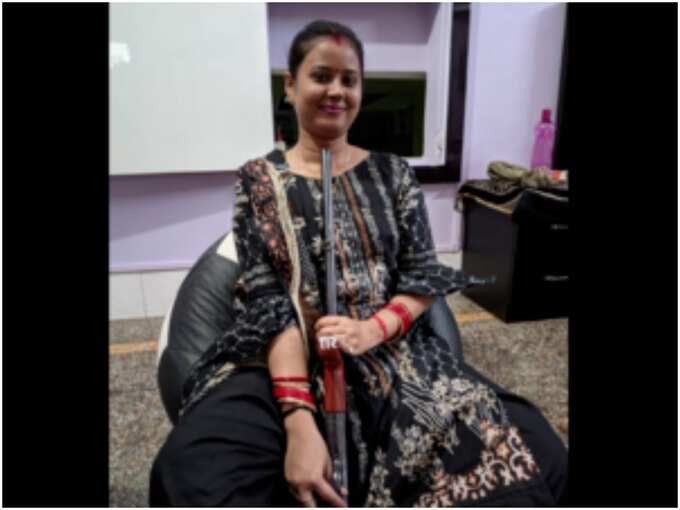 Disclaimer: This post has been auto-published from an agency/news feed without any modifications to the text and has not been reviewed by an editor.