The teaser of Captain Vikram Batra's biopic 'Shershaah' was released on Thursday. The film stars Sidharth Malhotra in the lead role, while Kiara Advani is the film's actress. No glimpse of Kiara has been seen in the teaser video, but she will be playing the character of Captain Vikram Batra's girlfriend Dimple Cheema in the film. Captain Batra was the hero of Kargil war. A name whose stories of bravery were also famous among Pakistani infiltrating soldiers. He was given the code name 'Sher Shah' by Pakistani soldiers.
Captain Vikram Batra was martyred in the war on 7 July 1999. Even at the time of martyrdom, he was not only tarnishing the teeth of the enemies, but was also saving the lives of his fellow officers by being riddled with bullets himself. Captain Batra, who was awarded the Param Vir Chakra, was only 24 years old, but the stories of his courage are so much that centuries pass. But here it is about his personal life. Talk about Dimple Cheema, in whose love Captain Batra had once cut his thumb with a blade.

The first meeting of both took place in Chandigarh.
Dimple Cheema came in Captain Vikram Batra's life during college days. Captain Vikram Batra was born on 9 September 1974 in Kangra district of Himachal Pradesh. Born to Girdhari Lal Batra and Kanta Batra, Vikram studied up to class XII from the Central School in Palampur. He earned a green belt in karate during his school days. After this he went to Chandigarh for college studies. In 1995, he joined DAV College in B.Sc Medical Science. At the same time he participated in the air wing of NCC and it was here that he met Dimple Cheema.
Then Vikram left college and went to Military Academy
Dimple Cheema said in an interview to The Quint that she and Vikram spent some very beautiful months in Chandigarh. But in the year 1996, Vikram Batra got selected in the Indian Military Academy (IMA) and went to Dehradun. Apparently the distance between Dimple and Vikram increased in kilometers, but the love never diminished.

SherShaah Captain Vikram Batra, the hero of Kargil who said 'I will definitely come wrapped in the tricolour'
'We were supposed to get married after Kargil'
Dimple says, 'Vikram was selected in 1996. He dropped out of college in Chandigarh. But not a single day went by when I didn't remember him. He was in the Military Academy and our love grew. We were about to get married in 1999 after returning from Kargil. But he didn't return. Gave me the pain of a lifetime and my memories.'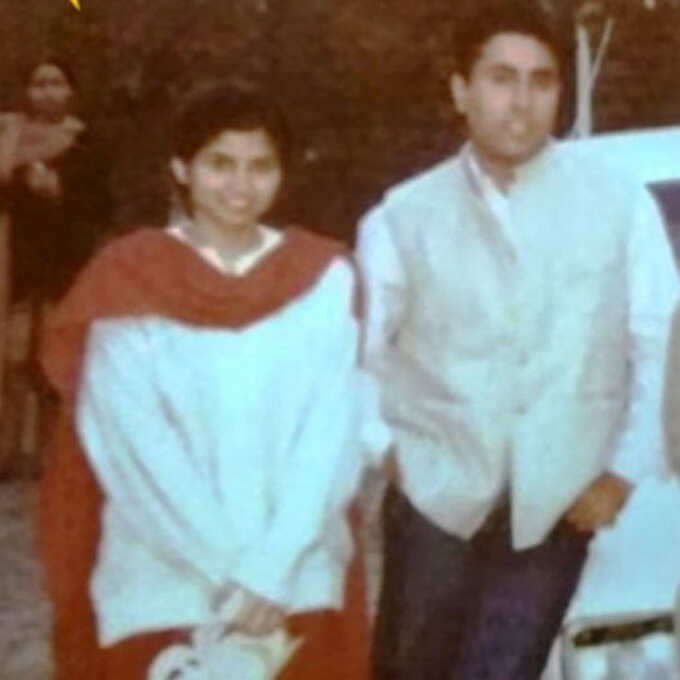 Talk was less, but love was increasing
Dimple says that after the completion of training, when Vikram was posted and he started busy in different missions, then the wait for meetings and talks started increasing. Vikram wanted to give his time in the service of the country and Dimple also supported him in this. Dimple says that in the meantime, the pressure of marriage on her from the family had started increasing. But she always used to tell Vikram, 'Do what you like. Put your full attention in that work. Everyone will be compelled to like what you are doing and the outcome of it.'

Shershaah Teaser: Captain Vikram Batra's bravery will make you cry, the teaser of 'Shershaah' released
'He cut off his thumb and filled my demand'
Dimple further states that it was considered a ritual for couples to visit Mansa Devi Temple and Gurudwara Sri Nanda Sahib. During one such journey, Vikram was holding his dupatta when both were circumambulating. After completing the circumambulation, Vikram said, 'Congratulations, Mrs. Batra!' After this, when both went to the temple for the next time, Dimple expressed concern about the marriage. She tells that then Vikram Batra took out a blade from his wallet and cut his thumb and filled his 'mang' with blood.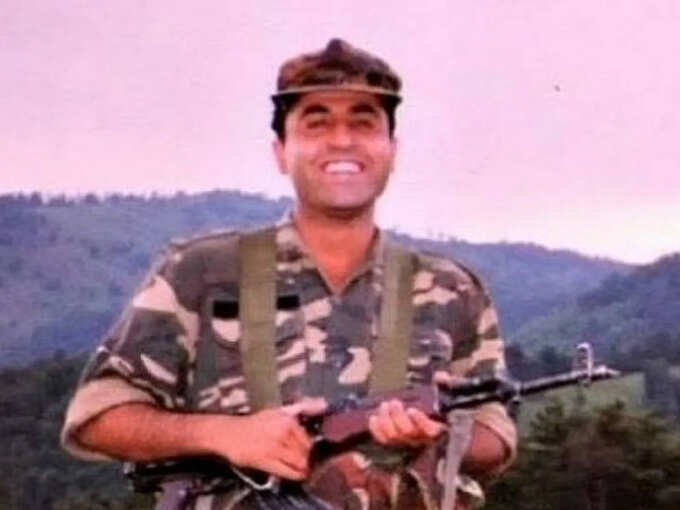 'Even today it seems we are going to meet again'
Dimple says that her relationship with Captain Batra may have lasted four years, but their memories are enough to last her life. She says, 'It seems that as the decades have gone by, I have never found him apart from myself. I still feel that Vikram has gone to a posting and we are about to meet again. It's just a matter of time.

July 7, 'Paramveer' who saves others even after being sieved
Before leaving for Kargil, Captain Vikram Batra met Dimple. Dimple herself was also very impressed by his patriotic spirit. In 1999, he was in a bunker in Kargil on 7 July when an explosion took place near the feet of his fellow officer Naveen. The intruders started firing. Captain Vikram Batra rescued Naveen from there and took him to the shore. Said, you have a family, you get out of here. After saying this, he started responding to the attack of the enemies. Under the leadership of Captain Vikram Batra, the army had driven the Pakistani infiltrators from Point 5140. At point 4875, he was tarnishing the teeth of the enemies. Naveen says, 'Only half an hour after I was removed from there, the captain sacrificed his life while saving another officer.' Captain Vikram Batra was posthumously awarded the Param Vir Chakra, the highest honor of the Indian Army, for his exceptional bravery and valor in the Kargil War.



Disclaimer: This post has been auto-published from an agency/news feed without any modifications to the text and has not been reviewed by an editor.