Highlights:
18+ people taking first dose of covaxine are trying for second dose
Only 6 government vaccination sites could be completed on Monday in Delhi
Number of second dose reduced at centers of Kovishield vaccine
New Delhi
Lack of vaccine in Delhi has put all the enthusiasm of the people at bay. Leaving aside a few places, now free vaccination on government sites for people above 18 years of age has almost stopped. Paid vaccination continues in private hospitals only. In them too, Kovishield is being seen in most of the places. Covaxin has very little available space. In such a situation, the most worried people are those who got vaccinated covacine under the fourth phase of the vaccination campaign started from 3 May, relying on indigenous vaccine. Since the government has not made any changes in the interval between the first and second doses of covaxine, those who took the first dose of covaxine in the first week of May will have to undergo a second dose in the first-second week of June.
Increased tension of other people
Currently, the government centers have been locked. The situation is not yet clear as to how much covax will be supplied in the coming days. In such a situation, people of the age group of 18 to 44 who have got their first dose of Kovaxin are fearing that the time limit may be passed and they cannot take the second dose. Such people have already started booking slots in private hospitals. So that by paying the money, the second dose takes time.
Separate vaccination center will be made for the differently-abled
Vaccination on only 6 sites on Monday
Vaccination was done only on the sites of 6 government schools across Delhi on Monday. All other sites were closed. According to the Kovin portal, 18 to 44-year-olds were vaccinated at one site in North-West Delhi and at 5 locations in Shahdara. As far as private hospitals are concerned, there is no vaccination in any private hospitals in the North, North-East and West Districts. Paid vaccination continues for 18 plus people in one, two or more hospitals in all other districts. However, in these hospitals too, the covishield is being seen in most of the places. At the same time, vacancy slots have been booked for the next three-four days in some private hospitals.

Delhi High Court on Mosquito: High Court said, fear of increasing mosquito-borne diseases in Delhi during Kovid-19
Number of second dose reduced at the centers of Kovishield
People over the age of 45 are not having so much difficulty in vaccination. Yes, there is also a danger of vaccinations of people of this age running in government hospitals and dispensaries due to lack of cocaine supply. This is the reason that people coming to get second dose at the centers where cocaine is being given, are being given priority in vaccination. For this, people are also being given the facility of walk-in vaccination.

Delhi Corona Vaccine Update: Corona vaccine ends for 18+ in Delhi government centers, now what next? Know the opinion of experts
On Monday, when the NBT team visited the government dispensaries in Trilokpuri, Kalyanpuri, Kondli and some other areas of East Delhi, the process of cocaine vaccination was going on. Employees posted here also informed that they currently have stock for the next one or two days. You will then find out if you can get the vaccine for further. In addition to the people who came to book the slots at these centers, a limited number of people are also being vaccinated by giving tokens, which were reached without booking the slots. In these, priority is being given to the people who come for second dose. In the case of Kovishield too, slots are now being booked at most vaccination centers according to the number of people coming to get the first and second doses. The staff posted at a dispensary in Mayur Vihar said that since the time limit for the second dose of the Kovishield vaccine has been extended, the number of people coming for second dose has been reduced automatically, but the people who have Slots were booked before the rules were changed, they are being vaccinated. However, sufficient gaps between his two doses are definitely being taken into consideration.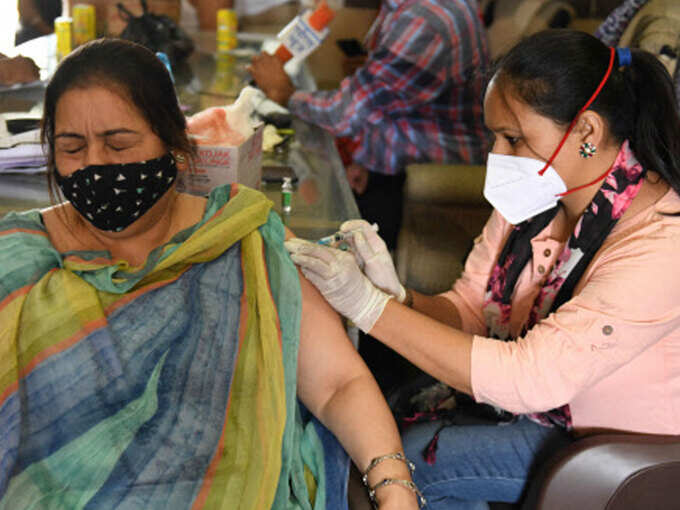 Disclaimer: This post has been auto-published from an agency/news feed without any modifications to the text and has not been reviewed by an editor.