New Delhi
The Delhi High Court on Tuesday suggested to the Delhi government to locate celebrities who have recovered from Kovid and prepare them to make a statement about donating plasma and encouraging people to do the work. A bench of Justices Vipin Sanghi and Justice Rekha Palli made the suggestion when the court was told that people recovering from Kovid come forward to donate plasma only when there is a case involving their relative or friend.
Do not go to hospital for fear of infection
Some lawyers present during the hearing also told the court that some people do not want to go to the hospital or plasma bank to donate plasma because of the fear of infection. The bench said that steps have to be taken to encourage donating plasma.

Delhi Coronavirus Latest News: Delhi's positivity rate dropped to 18%, number of people discharged in 24 hours less than new cases
The public will have to explain, promote
He said, "For this you need to campaign. You have to convince the public and for this they have to bring people whom they recognize. Therefore, after locating celebrities who have recovered from Kovid, ask them to make a statement to donate plasma and encourage people. "
Lowest infection rate in Delhi after April 14
In Delhi, 12,481 new cases of Kovid-19 were reported in one day on Tuesday, while 347 more people died due to the epidemic. The capital has an infection rate of 17.76 per cent, the lowest in a month. The health department gave information about this. According to the information received from the department, the new cases of infection on Tuesday are the lowest after April 12, while the infection rate is the lowest since April 14.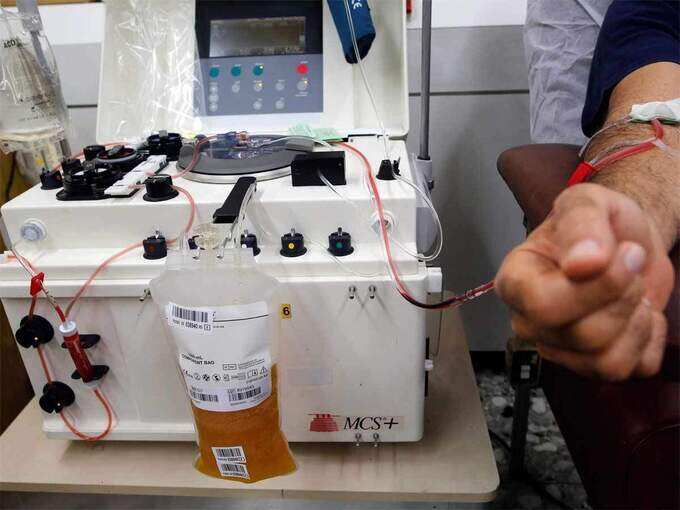 Disclaimer: This post has been auto-published from an agency/news feed without any modifications to the text and has not been reviewed by an editor.