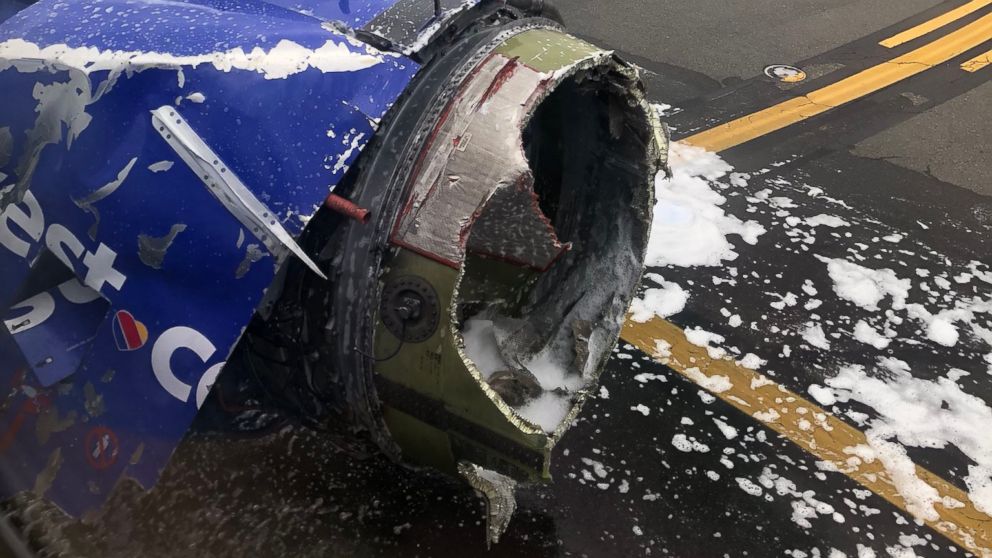 1 dead after Southwest engine apparently explodes midair, forcing emergency landing
One person has died after Southwest plane engine failed in midair, forcing an emergency landing at the Philadelphia International Airport this morning, officials said.
The plane was en route from New York City's LaGuardia International Airport to Dallas Love Field when passenger Matt Tranchin said he saw a "huge explosion and glass shattering three rows ahead of me."
"Flight attendants rushed up. There was momentary chaos. Everyone kind of descended on where this hole was. As passengers, we weren't sure if they were trying to cover up the hole, but the plane smelled like smoke. There was ash coming through the ventilation system. We started dropping," Tranchin told ABC station WPVI in Philadelphia. "Some of the crew couldn't hold back their horror. And some were crying as they looked out through the open window onto the engine."
The plane landed safely in Philadelphia at about 11:27 a.m. ET, about 12 minutes after the emergency was declared, officials said.
Passengers posted photos from inside Southwest Flight 1380 showing their mid-air oxygen masks, a blown-out window and the remains of an engine.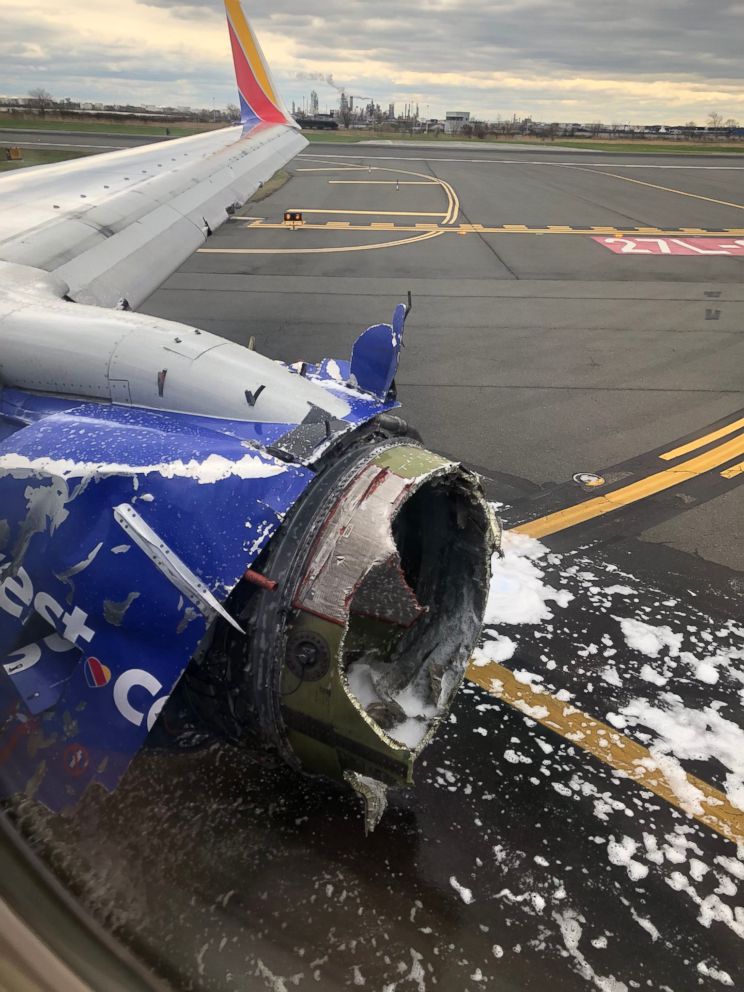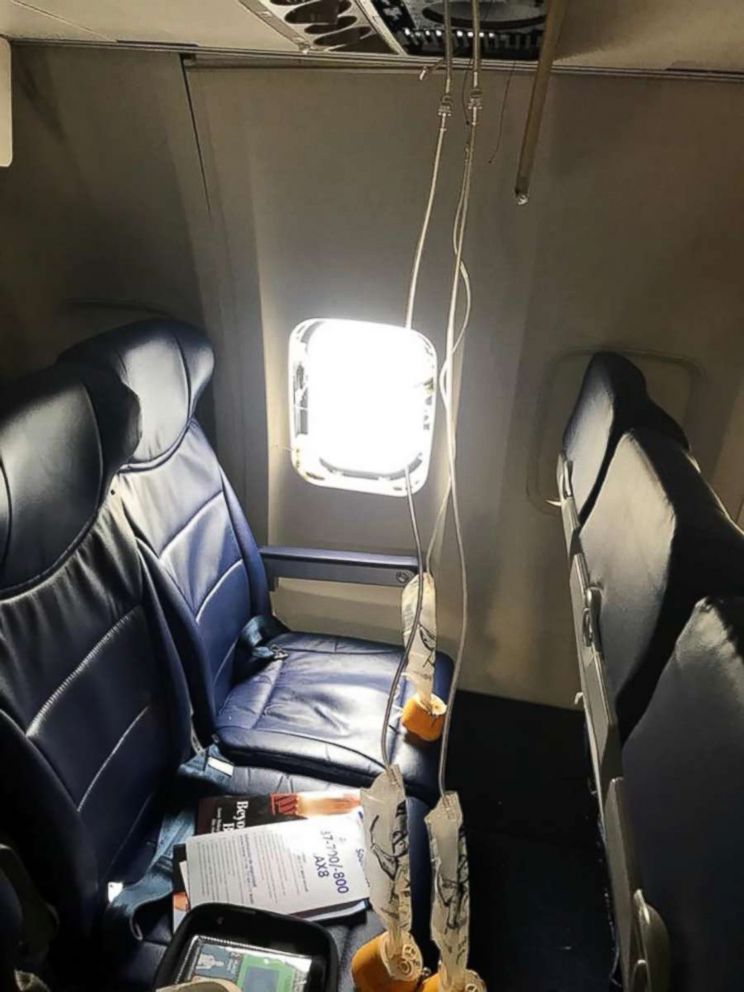 The crew reported damage to the main body of the plane, an engine and a window, the Federal Aviation Administration (FAA) said.
There was a report of a small engine fire with a fuel leak, said Philadelphia Fire Commissioner Adam Thiel.
The passengers deplaned using the built-in steps, the FAA said.
Seven people were minorly injured but not taken to hospitals, said Thiel.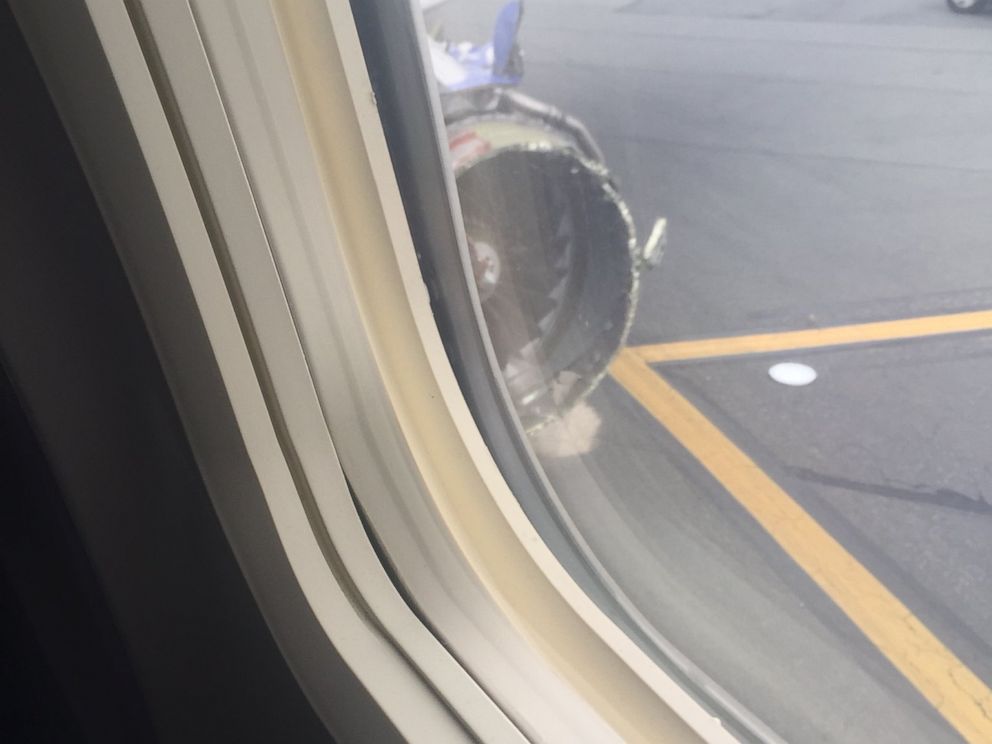 Southwest said in a statement, "The aircraft, a Boeing 737-700, has 143 customers and five crewmembers onboard. We are in the process of gathering more information. Safety is always our top priority at Southwest Airlines, and we are working diligently to support our customers and crews at this time."
PHL Update 12:35 PM: FAA has issued ground stop for planes on the ground at other airports waiting to depart for PHL. Check flight status with your airline. Flights are departing PHL. Passengers should expect delays.

— PHLAirport (@PHLAirport) April 17, 2018
The National Transportation Safety Board and the FAA are investigating.
Boeing said it is providing technical help to the investigation.
ABC News' Amanda Maile contributed to this report.


You Like this ! Download our Mobile News app from Play Stores(Download Now) (All the News Posts have been published directly from Syndicate Feeds; they have not been edited by the Press 24 News team; For more information, go to source link.)

Source link