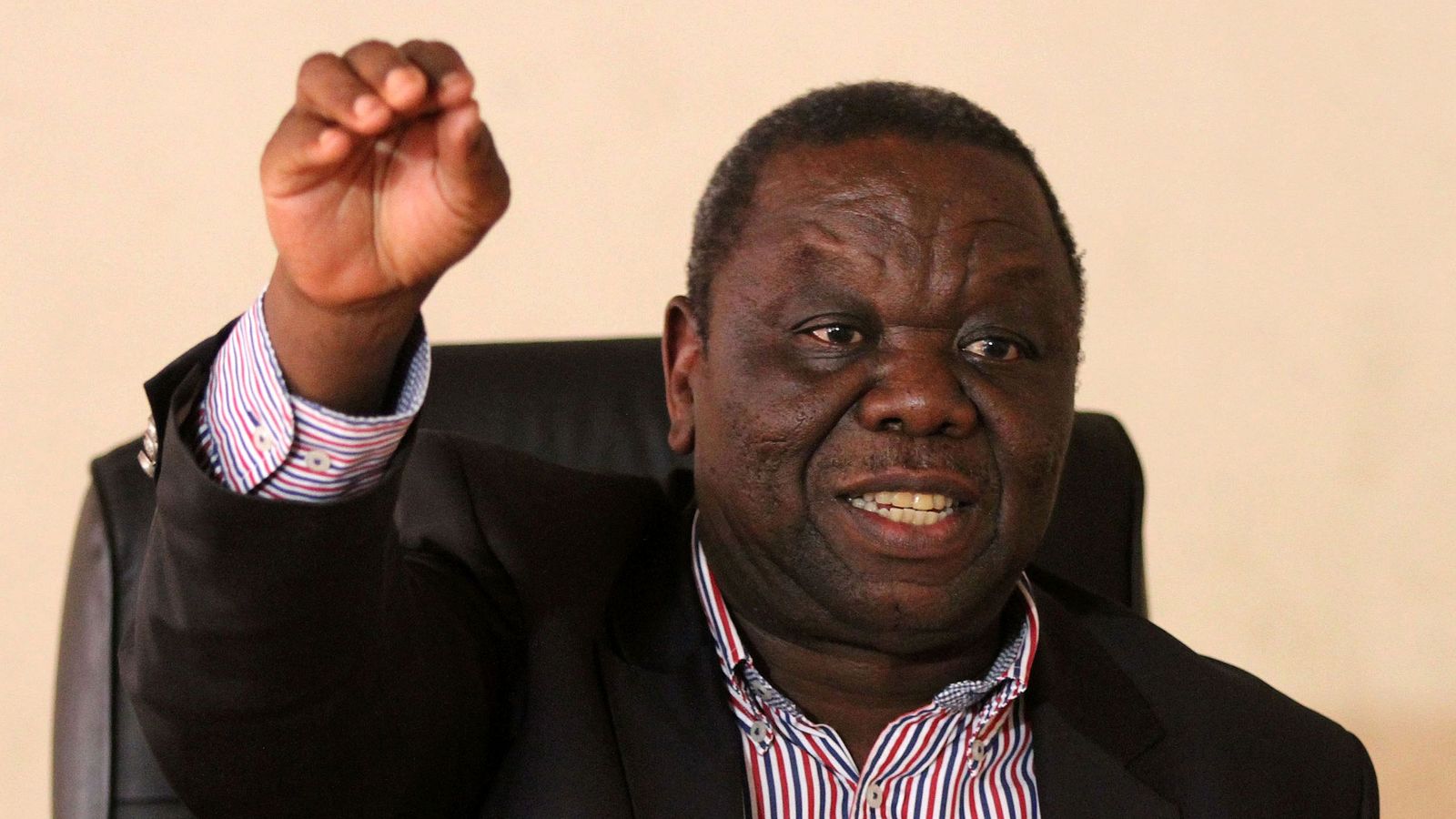 Zimbabwe opposition leader Tsvangirai dies
Zimbabwe opposition leader Morgan Tsvangirai has died, a spokesman for his Movement for Democratic Change party said.
The party's vice president Elias Mudzuri described Mr Tsvangirai on Twitter as "our icon and fighter for democracy".
He said: "I can confirm that he died this evening.
"The family communicated this to me."
Mr Tsvangirai, the son of a bricklayer, died in South Africa at the age of 65.
He had been suffering from cancer.
The veteran politician had fought Robert Mugabe's regime for many years and came within a whisker of unseating him but was out-manoeuvred and, ultimately, outlived.
More follows…
You Like this ! Download our Mobile News app from Play Stores(Download Now) (All the News Posts have been published directly from Syndicate Feeds; they have not been edited by the Press 24 News team; For more information, go to source link.)

Source link