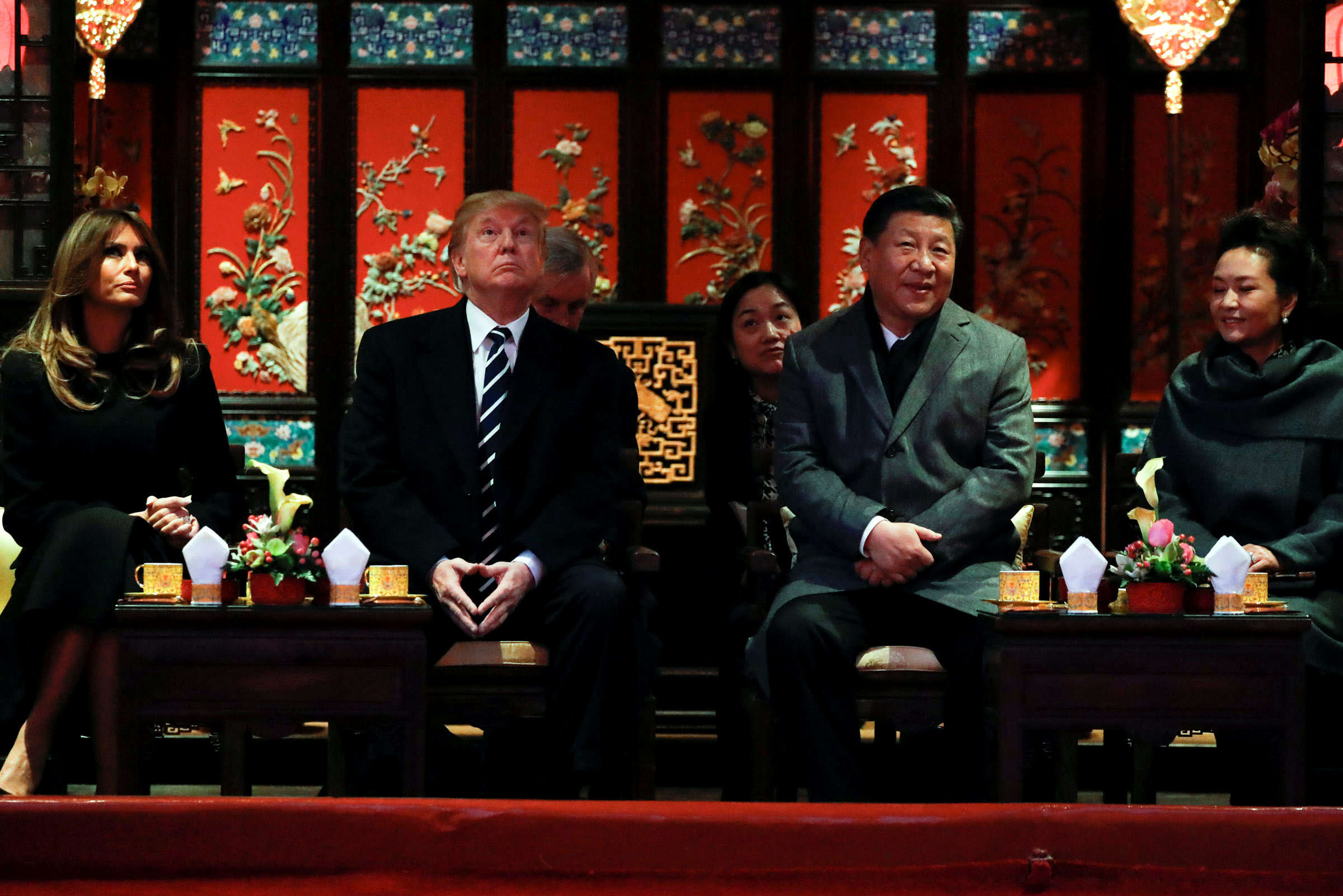 Trump, Xi walk through Forbidden City – Times of India
BEIJING: Chinese President Xi Jinping joined his US counterpart Donald Trump and his wife Melania in a walk through Beijing's Forbidden City, the imperial palace grounds, extending a warm welcome to the visiting leader. China is expected to floor the visitor with a range of high-end contracts aimed to soften his stance towards Beijing and win his support on crucial policy issues.
Although North Korea is expected to dominate the talks over the next two days, a Trump advisor gave new dimension to the agenda by discussing trade flows in the "Indo-Pacific region".
The move, which reveals US desire to balance China's influence by promoting India, was evident during an interview given to state-run broadcaster, China Global Television Network, by US national security adviser, Gen (retd) H R McMaster.
"If you just look at the geography and trade routes, the trade flows east and west across the Indo-Pacific region," McMaster said, explaining why this was a better description of the region compared to the widely used term, Asia-Pacific.
"It's (Indo-Pacific) a region more and more integrated economically. It makes sense in terms of the construct to look at it as a regional perspective. There are other ways to look at it, as the Eurasian landmass and so forth, because of this trip, because the president will be engaging leaders across the Indo-Pacific region, it is a useful construct," McMaster told CGTN.
Chinese foreign ministry had on Tuesday indicated that it preferred to call the region Asia Pacific instead of "Indo-Pacific".
"We have indeed noted that recently this concept (Indo-Pacific) has been mentioned many times," ministry spokesperson Hua Chunying said. "We hope that the Asia-Pacific region can become a stable, prosperous and orderly region where consensus can be reached through consultation and where we are capable of managing differences and have the wisdom to resolve the disputes," she said.
During their informal meeting over cups of tea at the Forbidden City, Trump showed Xi a video of his granddaughter Arabella Kushner singing in Mandarin and reciting classical Chinese poetry.
Xi responded, describing her as a "child star" and saying that her Chinese pronunciation deserved "A+" ranking, Chinese media said.
Arabella's video has been widely circulated in the Chinese social media for the past couple of months. Xi said he hoped Arabella would visit China soon, the official Xinhua news agency said.
In Seoul, where Trump spent Wednesday, he showed he was ready to talk to North Korean and soften his otherwise harsh stance to force the Kim Jong Un regime to stop its nuclear programme.
This is seen as a move to solicit China's support for Washington's plans to rein in North Korea because Beijing is opposed to military action in the region. At the same time, the US has sent three destroyer vessels in the sea around North Korea is what appeared to be a carrot and stick policy.

You Like this ! Download our Mobile News app from Play Stores(Download Now) (All the News Posts have been published directly from Syndicate Feeds; they have not been edited by the Press 24 News team; For more information, go to source link.)

Source link