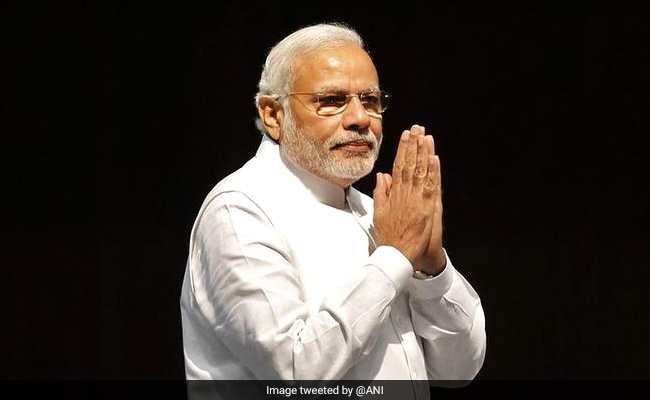 Spread Love Not Jumlas: Congress' Valentine's Day Swipe At PM Modi
New Delhi: 
In a video themed around Valentine's Day, the Congress on Wednesday took a swipe at Prime Minister Narendra Modi asking him to spread more love and not jumlas. The Congress also asked the government to make promises it could keep.
The minute-long video posted on the party's official Twitter handle renews the Congress' offensive against the BJP-led national coalition government that has dismissed the BJP's more ambitious plans to provide health insurance cover to the poor and hold simultaneous state and national elections as a jumla, or a gimmick.
In this one – like in Congress president Rahul Gandhi's campaign for the Karnataka assembly elections – the party refers to PM Modi talking about the huge amount of black money stashed away abroad that could be enough to deposit Rs 15 lakh in each bank account.
It also took a dig at the government that had claimed that the decision to ban high-value currency notes in November 2016 would help fight black money, counterfeit currency and corruption, asking the government to "make promises that you can keep".
This was the second message from the Congress aimed at the BJP. Earlier in the day, the Congress had posted on Valentine's Day a sketch – two red hearts, a white moustache and a saffron scarf – that sought to spread the message of love. "This day and every day, we hope that love continues to win over hate," the party said on its official Twitter handle along with the sketch.
There has been no reaction from the BJP. The Congress' effort attack the Prime Minister for targeting the party's lawmaker Renuka Chowdhury in the Rajya Sabha had drawn a stinging comeback.
BJP spokesperson G V L Narasimha Rao had lamented that the Congress had given up on serious political commentary on important issues and was functioning as a B-grade video production house with a flippant message. "The party is now operating at the level of Rahul Gandhi's IQ," Mr Rao had said.


You Like this ! Download our Mobile News app from Play Stores(Download Now) (All the News Posts have been published directly from Syndicate Feeds; they have not been edited by the Press 24 News team; For more information, go to source link.)

Source link