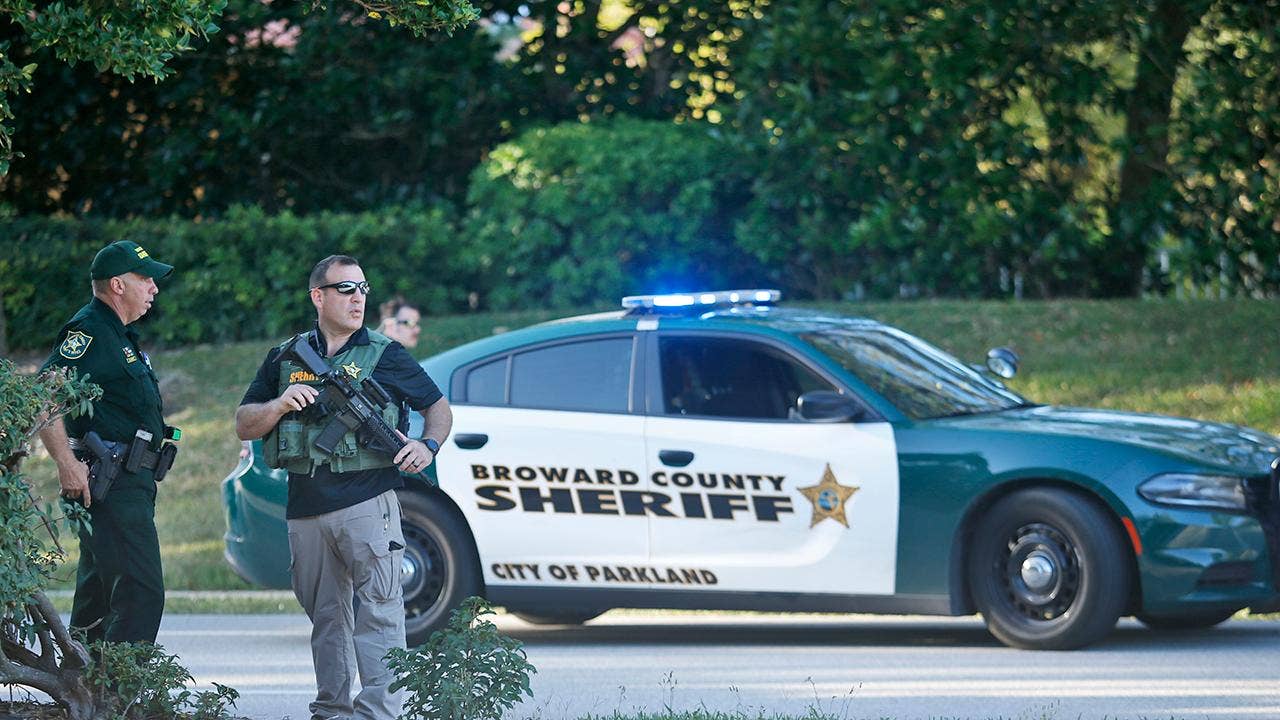 Nikolas Cruz, identified as Florida high school shooting suspect, reportedly showed warning signs
The suspected gunman arrested in connection with Wednesday's shooting at a Florida high school which left at least 17 people dead, was identified by the sheriff as 19-year-old Nikolas Cruz.
The suspect, a former student at Marjory Stoneman Douglas High School in Parkland, had been expelled for disciplinary reasons, Broward County Sheriff Scott Israel said. A classmate told Fox News Wednesday night she recognized the suspected shooter as an employee at a dollar store.
While some teachers said he demonstrated warning signs, Superintendent Robert Runcie said he was not aware of any specific warnings the school district had received regarding the shooter.
An Instagram page apparently belonging to Cruz showed pictures of guns and knives. The sheriff's office said Wednesday the suspect had an AR-15 semi-automatic rifle and multiple magazines.
One student told WJXT that "everyone predicted" the shooting, which killed multiple people, according to police.
"Honestly, a lot of people were saying it was gonna be him," the unnamed student told the news station. He said kids joked around that the student would be the one to "shoot up the school."
"It turns out, everyone predicted it," the student said, adding the suspect knew the layout of the school.
"Yeah, he was on the third floor. He knows the school layout, he knows where everyone would be at as of right now," the student said. "He's been with us in fire drills, he's prepared for this stuff."
Another student told WSVN that the suspect is a "troubled kid" who has "always had a certain amount of issues going on."
"He shot guns because he felt it gave him, I guess, an exhilarating feeling," the unnamed student added.
More on the Parkland high school shooting…
Jim Gard, who said he was Cruz's teacher around August to September 2016, told Fox News that he wasn't shocked to hear his former student's name circling around.
"It hit me like wow. … Am I shocked? No, I hate to say it," Gard said. "Nothing's shocking anymore. And that's horrible."
Speaking to the Miami Herald, Gard said Cruz was seen as a potential threat in the past, as he allegedly threatened students last year.
"We were told last year that he wasn't allowed on campus with a backpack on him," the teacher said. "There were problems with him last year threatening students, and I guess he was asked to leave campus."
Another student told WSVN he "stayed clear of [the suspect] most of the time."
"My time in alternate school, I did not want to be with him at all because I didn't want to cause any conflict with him, because of the impression he gave off," the student said of the shooter.
Wednesday's shooting at Marjory Stoneman Douglas High School was the 25th fatal shooting at a U.S. elementary, middle or high school since — and including — Columbine in 1999. There have been a combined 98 fatalities as a result.


You Like this ! Download our Mobile News app from Play Stores(Download Now) (All the News Posts have been published directly from Syndicate Feeds; they have not been edited by the Press 24 News team; For more information, go to source link.)

Source link